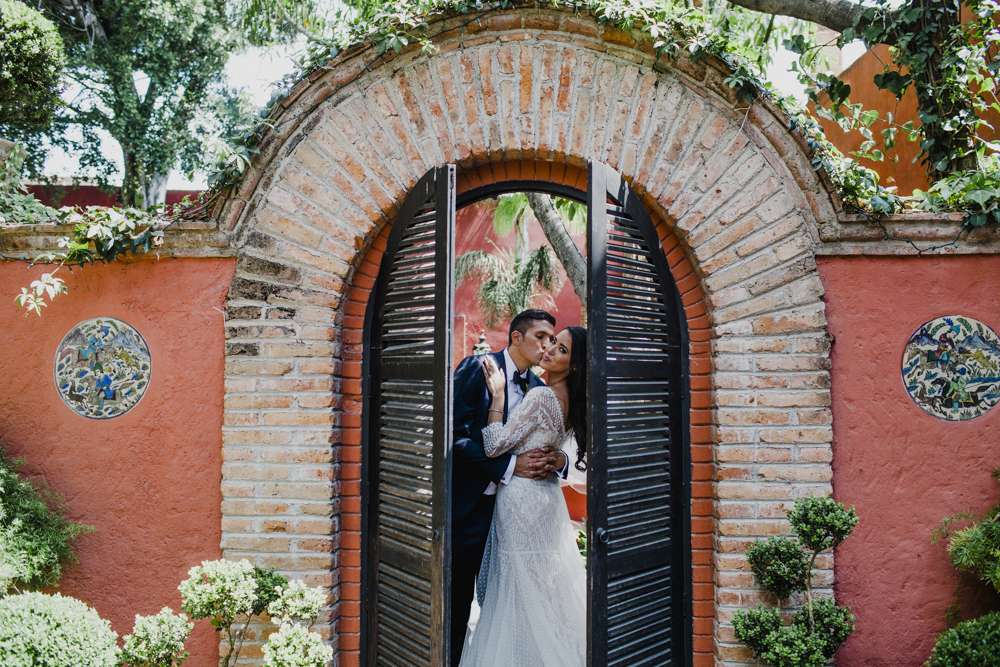 Kelli and Danny's Mexican wedding was themed around the location, a garden. They wanted an outdoor wedding and Casa Hyder in in San Miguel provided the perfect setting. They also wanted something super colourful!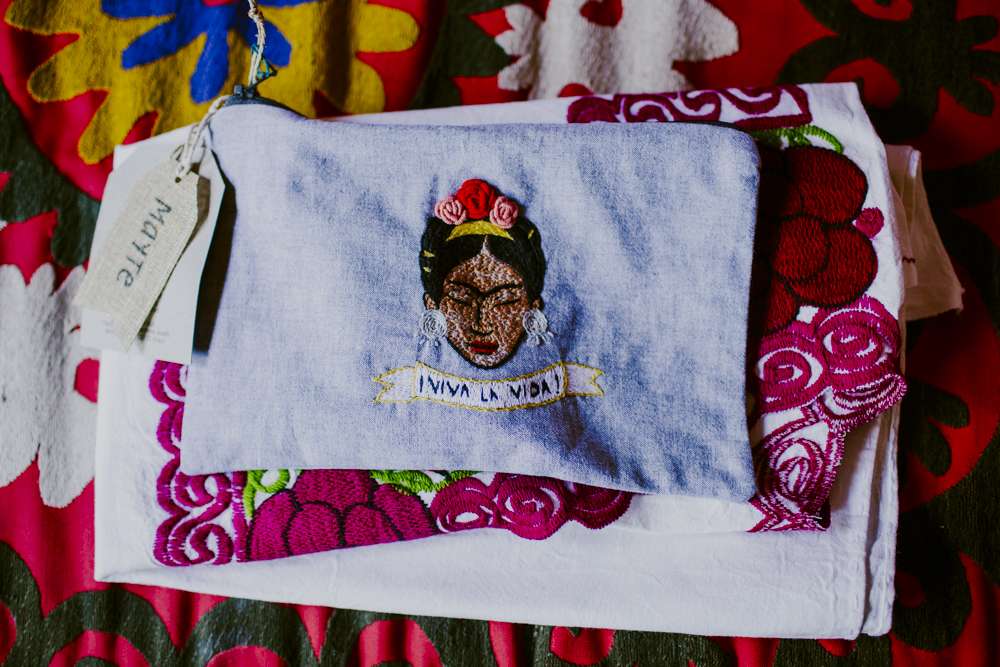 "We also wanted to play with all the colours that come about naturally in San Miguel", said the bride. "Frida Kahlo was also a major inspiration, which is why all the bridesmaids had colourful flower crowns. I was bored of attending weddings where everything was white, and wanted a real pop of colour. I think this got everyone in the party mood! For decorations we used a lot of hanging flowers. Our tables were wood with lace runners and candles. We also had a lot of succulents and bougainvilleas."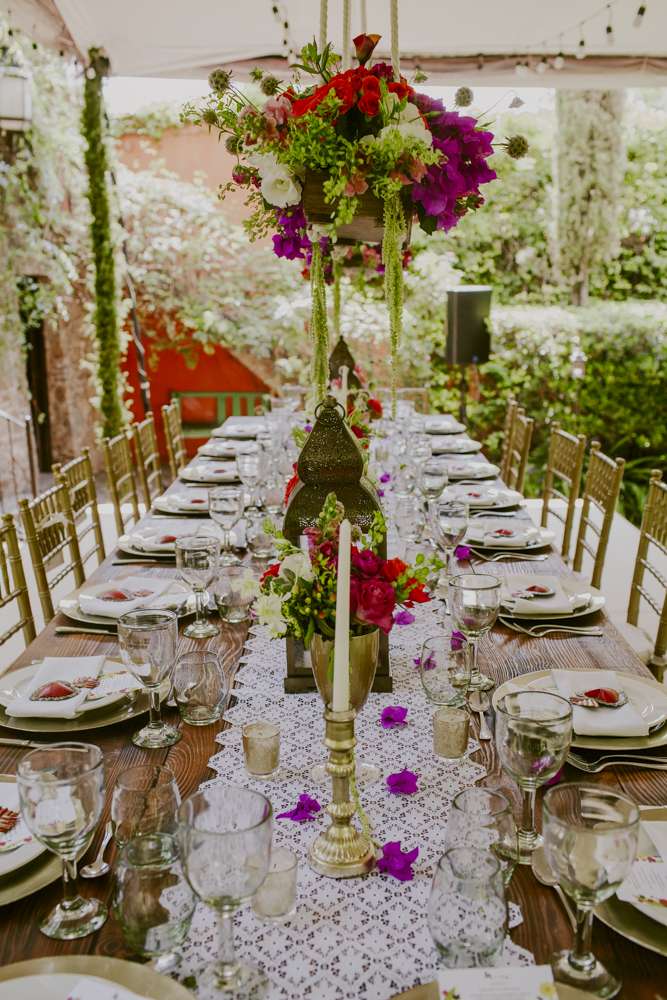 "Lala, our mini Australian Labradoodle, couldn't come to the wedding, so we had a giant cardboard cutout of her circling around the party! It made for some great photos!"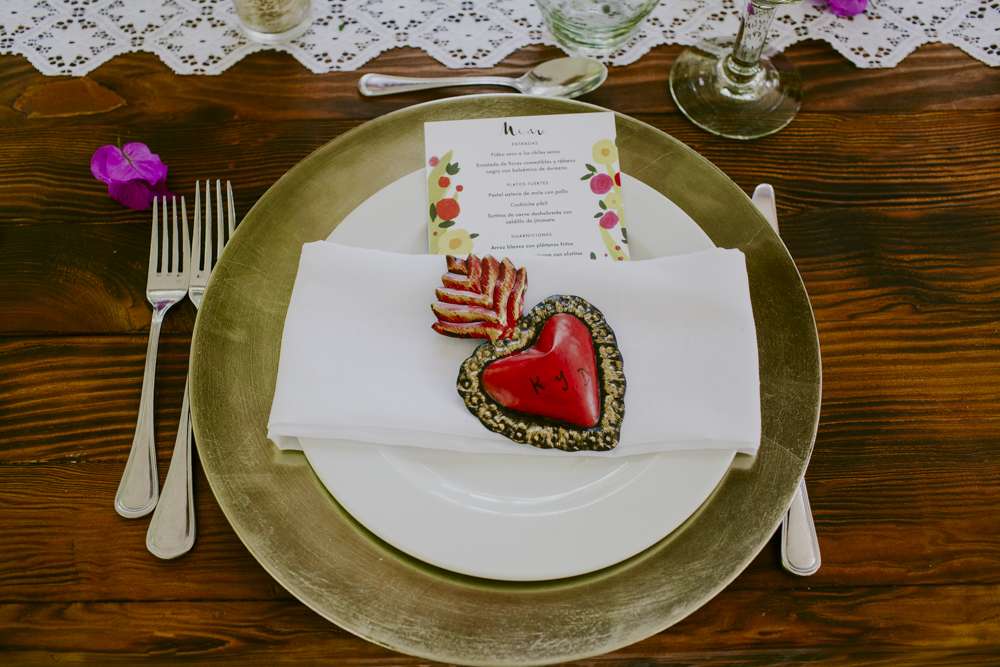 For this couple, making sure their guests enjoyed the day was a priority. "We wanted our guests to have a unique experience. Many of our guests had never travelled to Mexico so we wanted to do a very traditional Mexican wedding but with a modern touch. Since most of our guests came in from Miami, we had all weekend to really bond and celebrate with them. The wedding began on Thursday night where our guests got to try drinks from an amazing mixologist. On Friday we hosted a pool party/ Mexican style BBQ and Saturday was the actual wedding."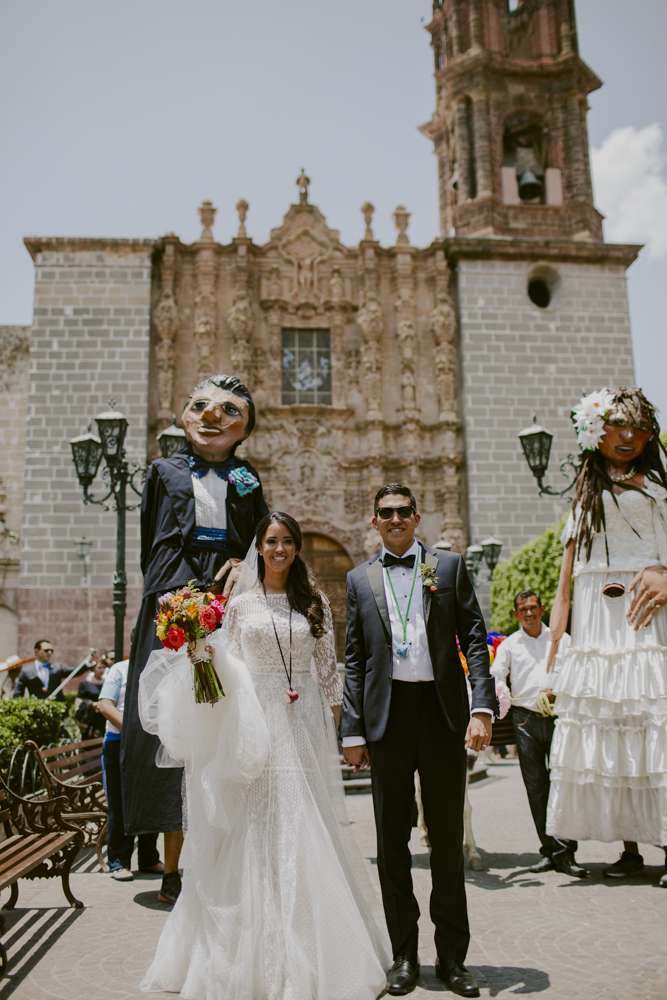 "One of the best and most unique experiences was the 'callejoneada' where we walked with our guests, donkeys carrying tequila, and mariachis, all the way to the reception location from the church".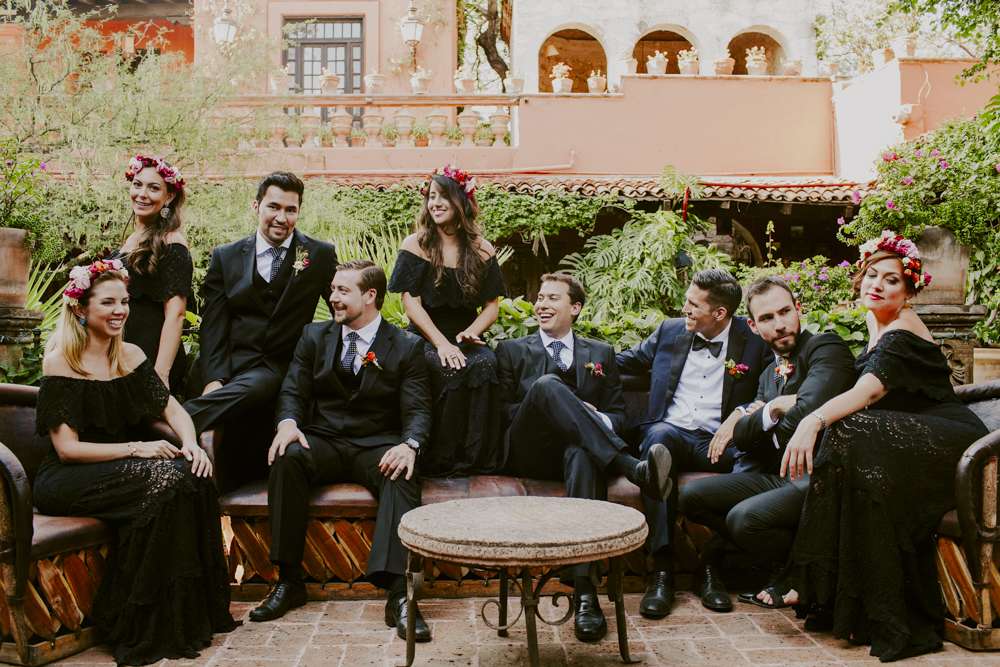 "My advice to other couples would be that you are going to get a lot of opinions so we recommend going with your own vision, even if its not traditional," Kelli concluded. "In the end everyone loves a unique experience, especially when its curated with so much love!"