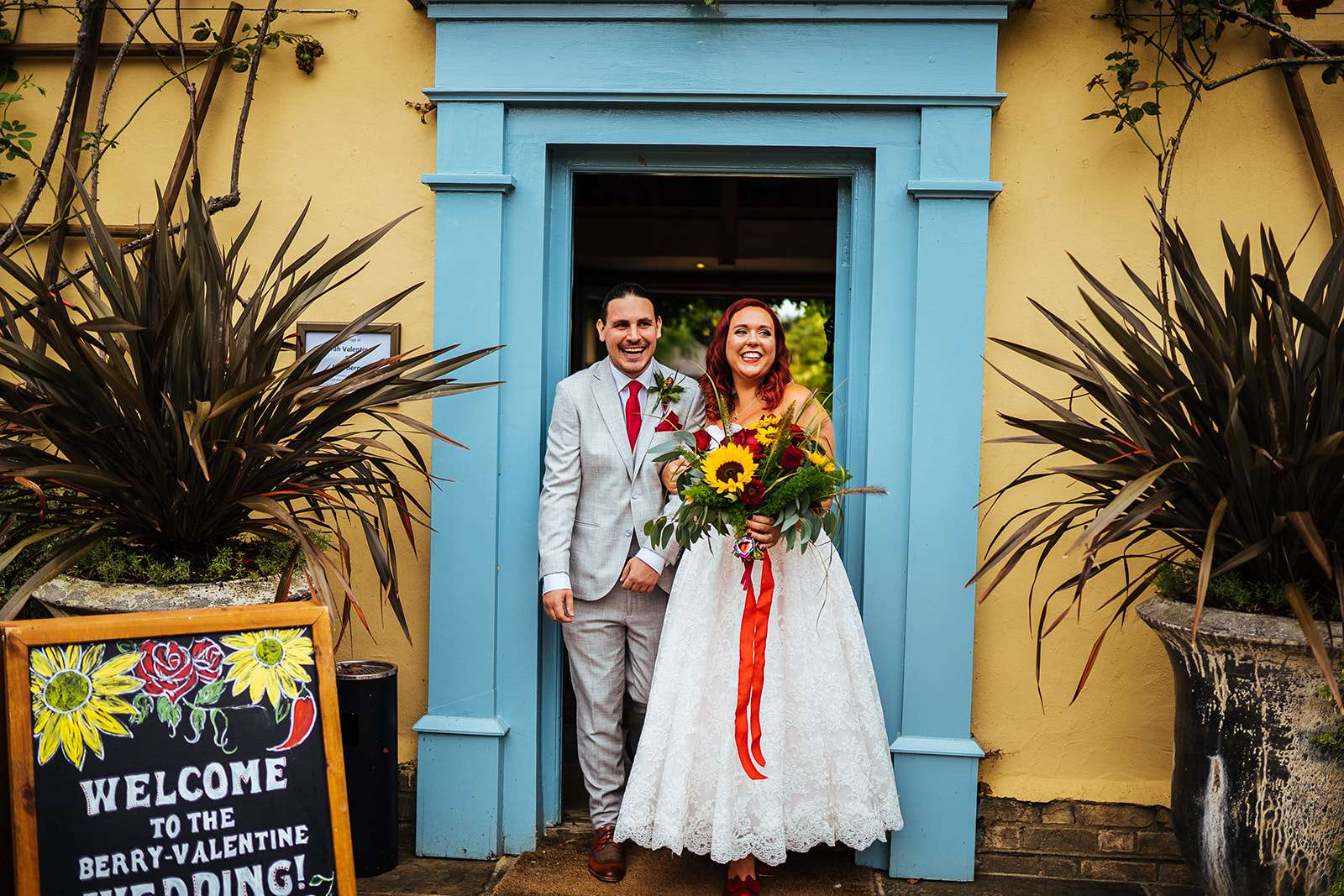 Alex and Sarah stuck to their guns for their August 2020 wedding, and despite planning it for over two years, decided to go ahead anyway. "When we originally booked our Thursday date, it was because we both work in the music industry so summer weekends we're usually working at festivals," the bride told us. "Not only did it end up being way cheaper than a weekend wedding, but our friends and family were more than happy with the idea of making a long weekend of things as they had plenty of notice."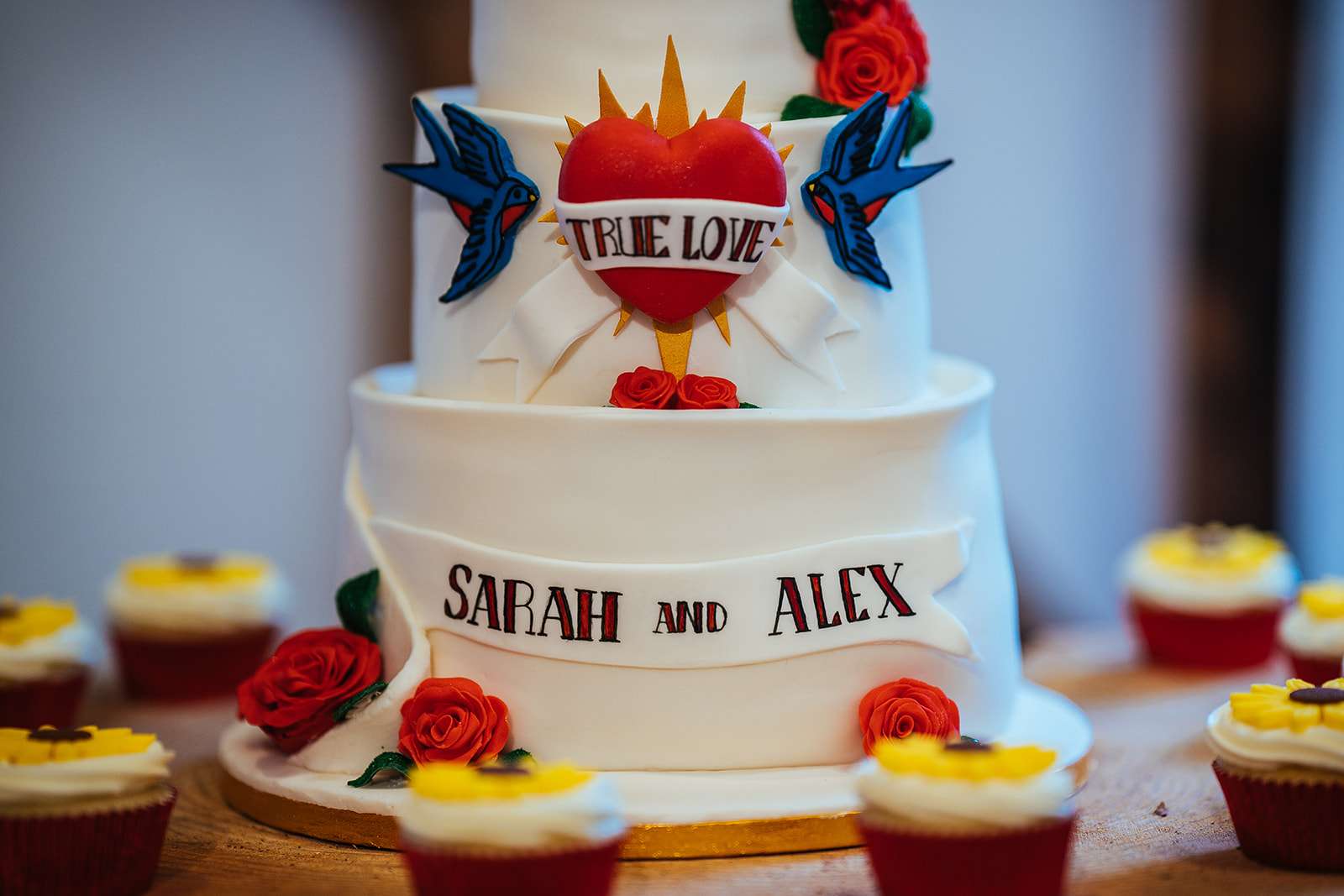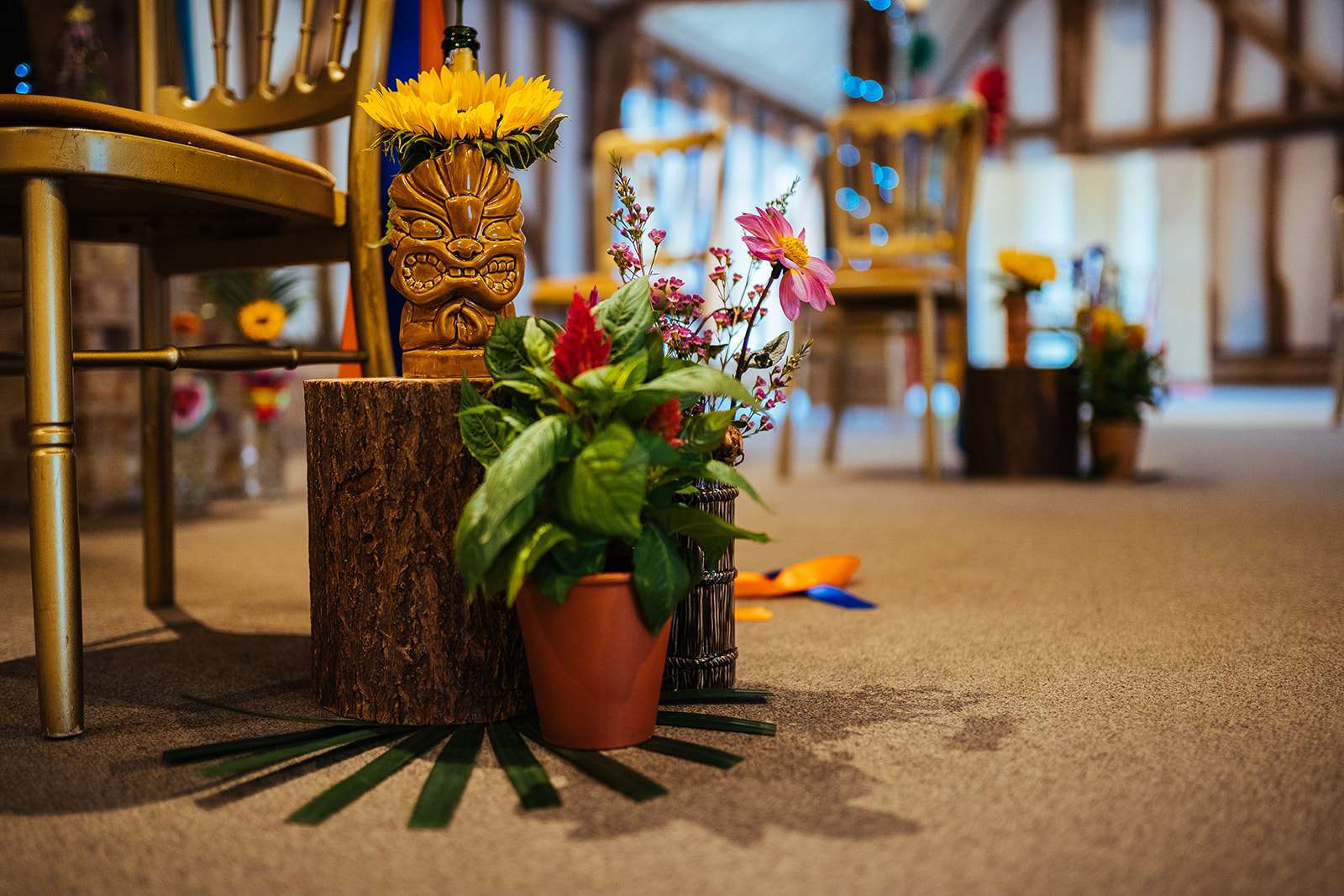 "As the year unfolded and it became apparent that we weren't going to be able to have the celebration that we originally planned, we decided to go with the flow and have our day as best we could, which was of course stressful at times with the ever-changing goalposts. Reduced numbers meant we ended up being able to claw back some of our budget, which was a relief as in the planning we'd nearly doubled our intended spend! We now have a nice little starter for a honeymoon, once it's safe to travel again."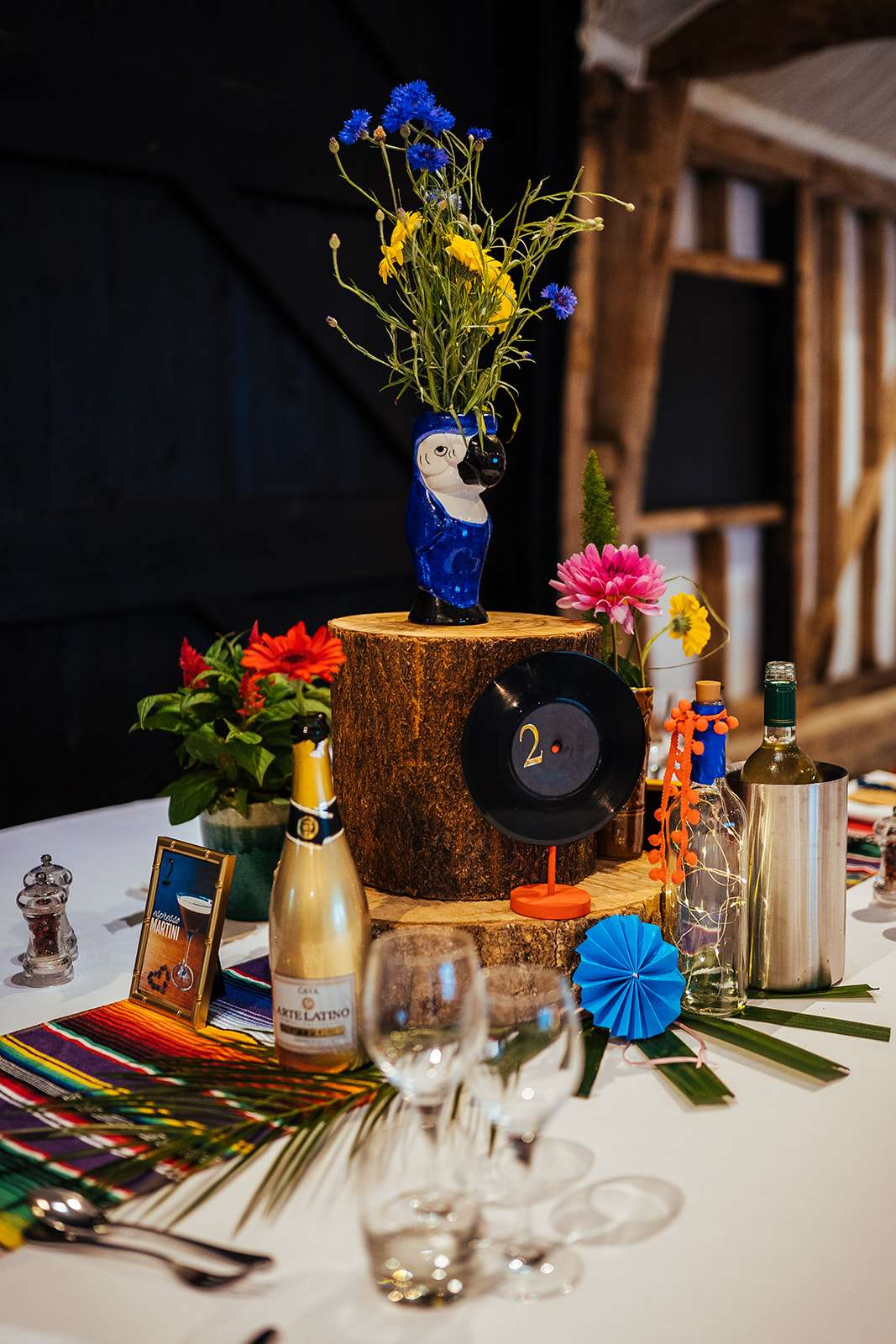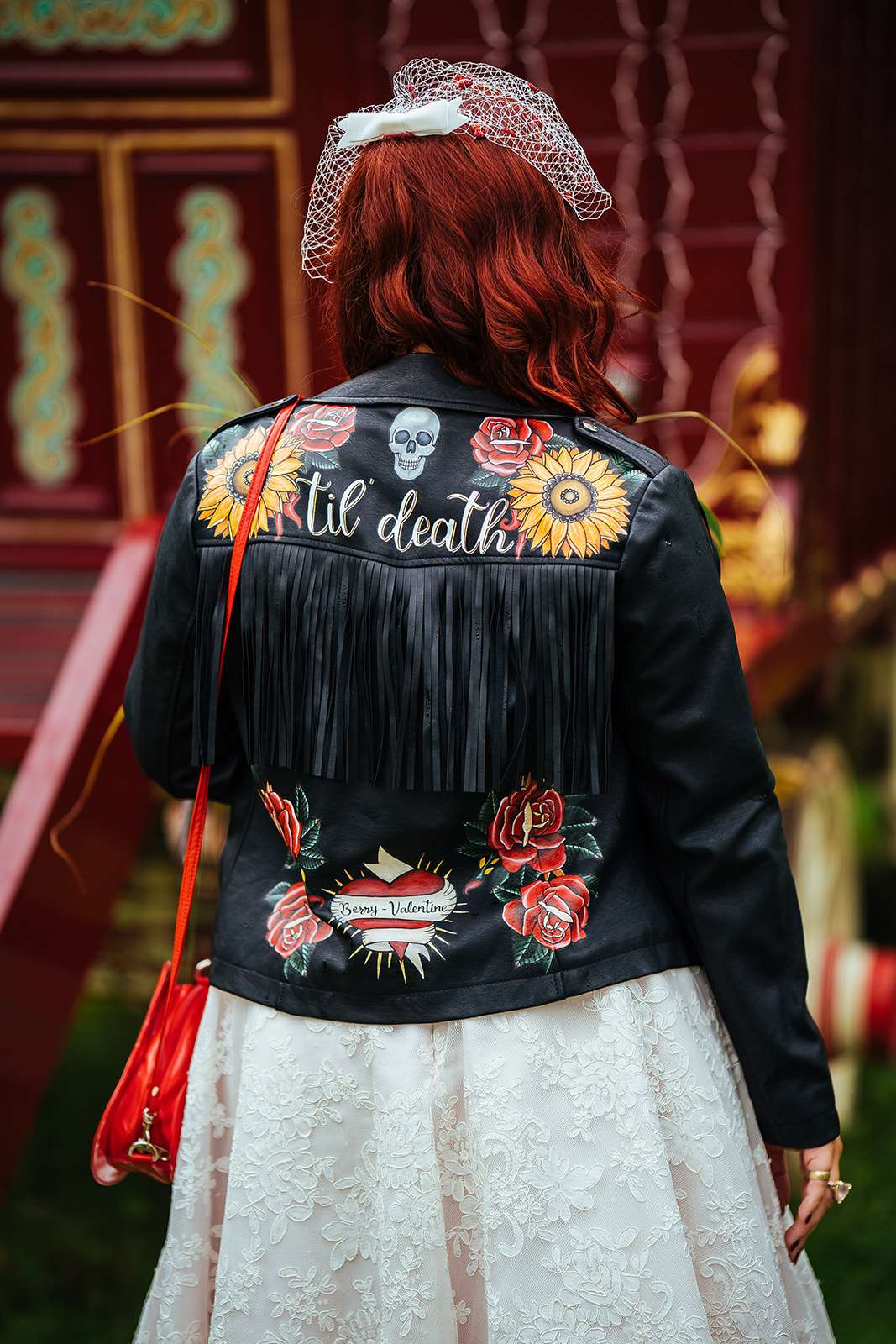 The couple also decided to spend more money on decorations, and really went to town on their theme. Inspired by the colours of Mexico from their art collection picked up on travels there, they also incorporated their love of all things kitsch, rock 'n roll, and a little bit of old school Hollywood glamour! Sarah made the table names and numbers using cheap gold photo frames from B&M that she painted red and painted love-themed lyrics on them.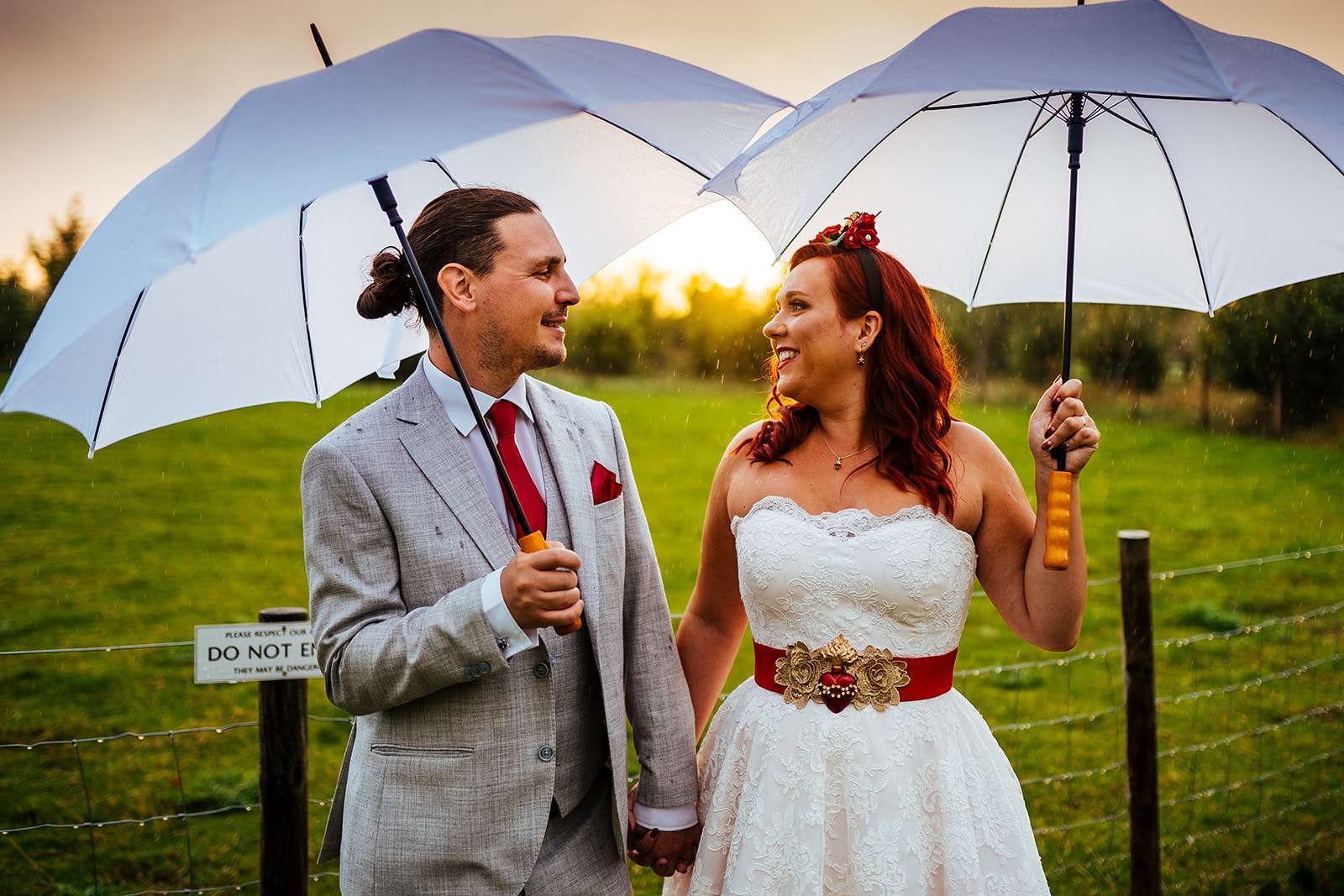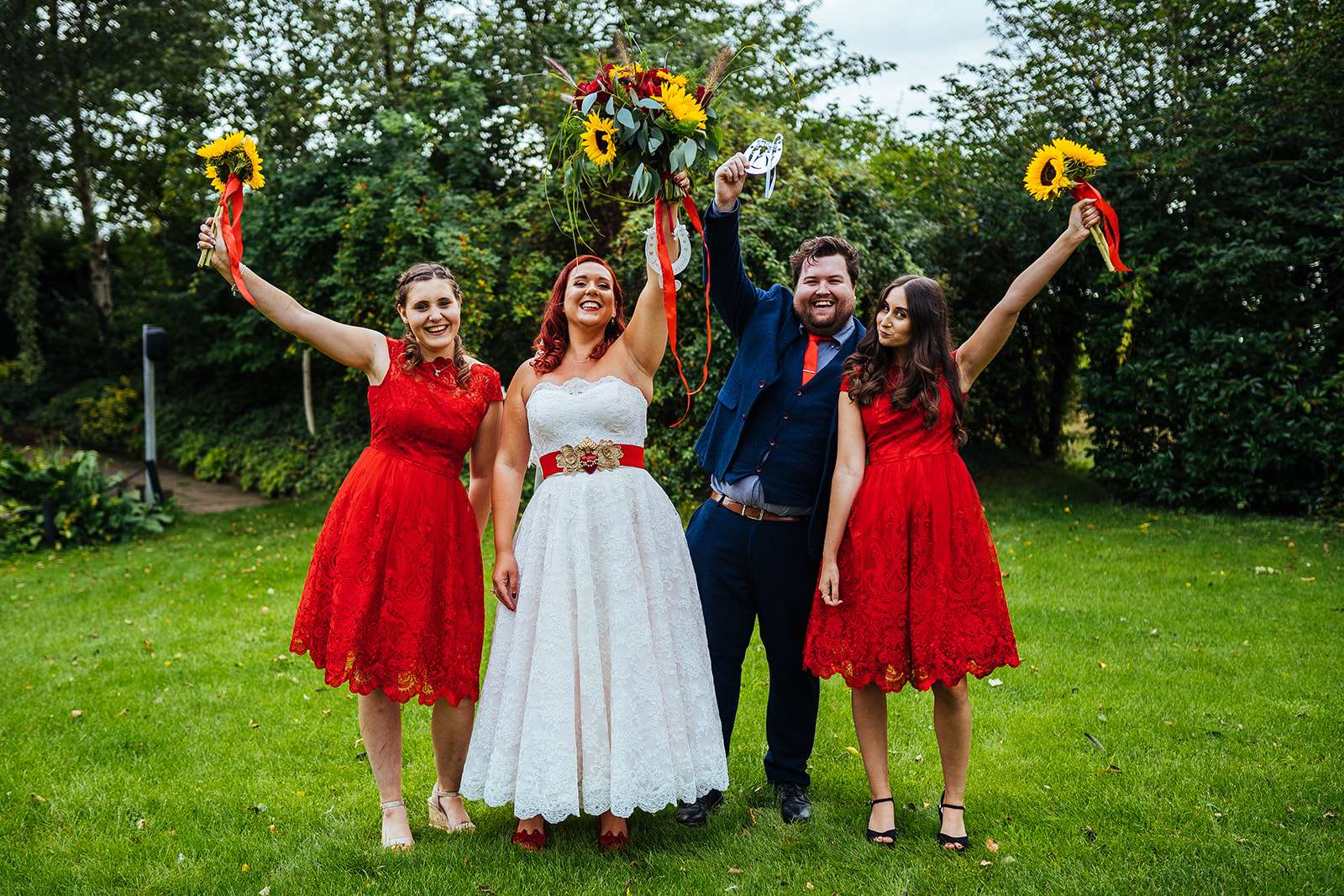 They printed out polaroids of their friends and family's wedding days and pinned them up around the venue, in order to have their loved ones represented, and included some famous faces in the lineup for a fun touch! "About two weeks before the ceremony, we learnt that what few guests we were allowed would now have to wear face coverings, which after all the changes to socially-distanced seating plans felt like yet another hoop to jump thorough. But again, we made the best of it, and ordered clear visors that I then customised with stickers – it allowed us to see everyone's faces, and my mum to not have to worry about smudging her lipstick!"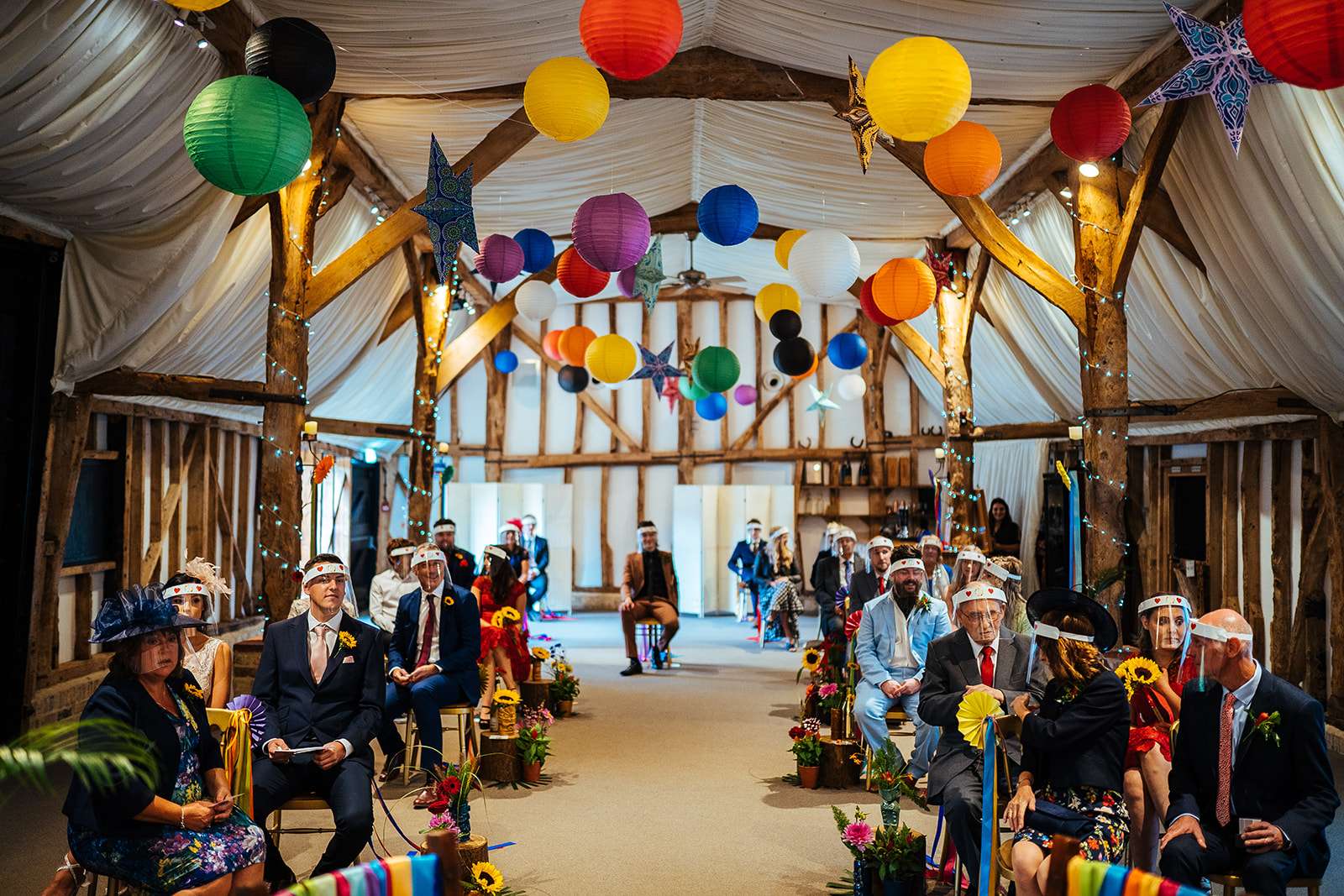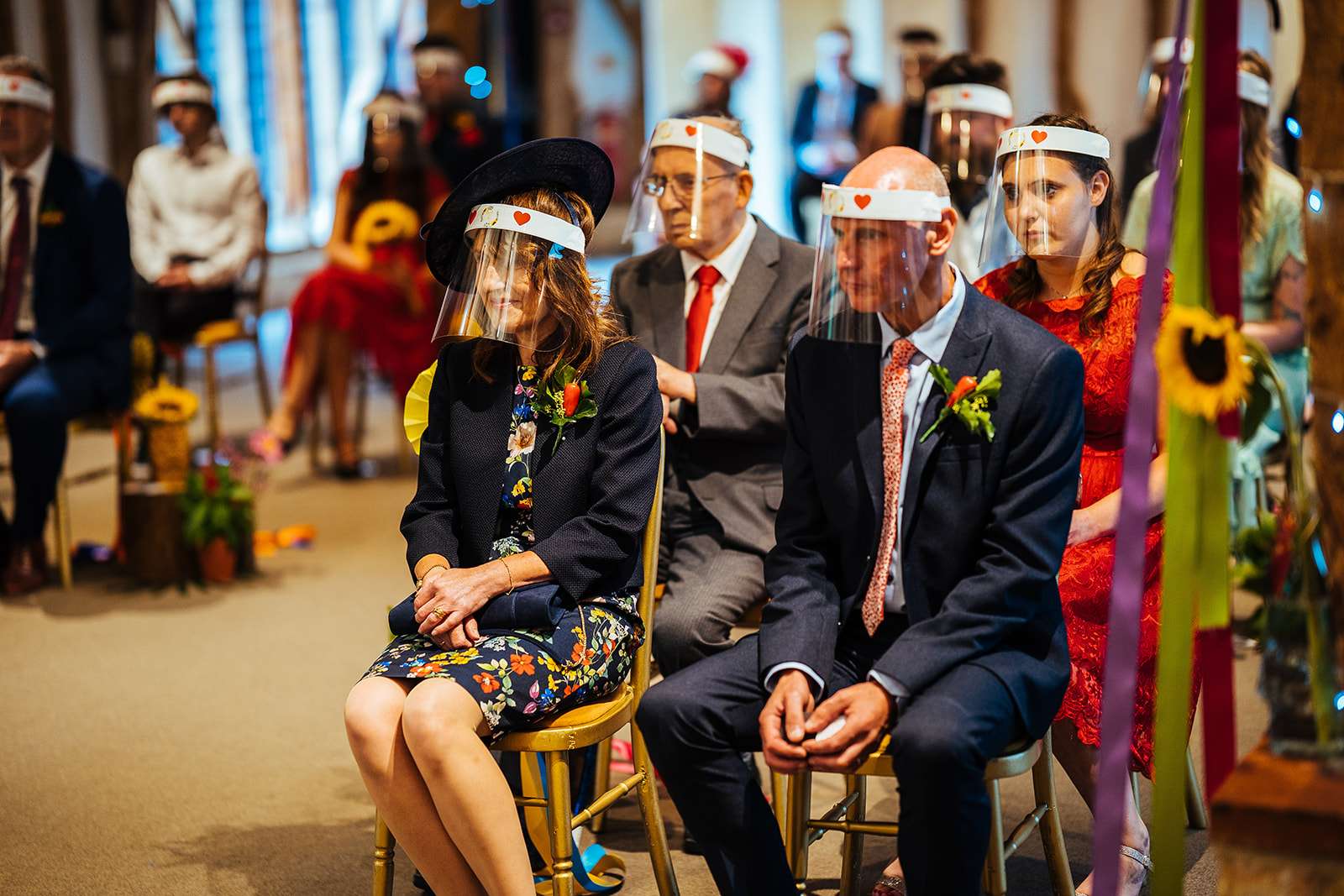 Even their new married name got the custom treatment – they combined their surnames to create a new, double-barrelled one, and then based their custom cocktails on it! 'The Berry-Valentine', which was a mix of Prosecco and Chambord and was garnished with a heart shaped strawberry and had a love heart pegged onto it. They had a 'Til Death Do Us Party' tequila shot with plenty of tabasco and a vegan worm sweet in the bottom, all served in a skull shot glass, of course. The spice theme continued even down to Sarah's bouquet, which as well as classic red roses and sunflowers as a reminder of her childhood, included chillis as an homage to Alex who grows chilli plants indoors!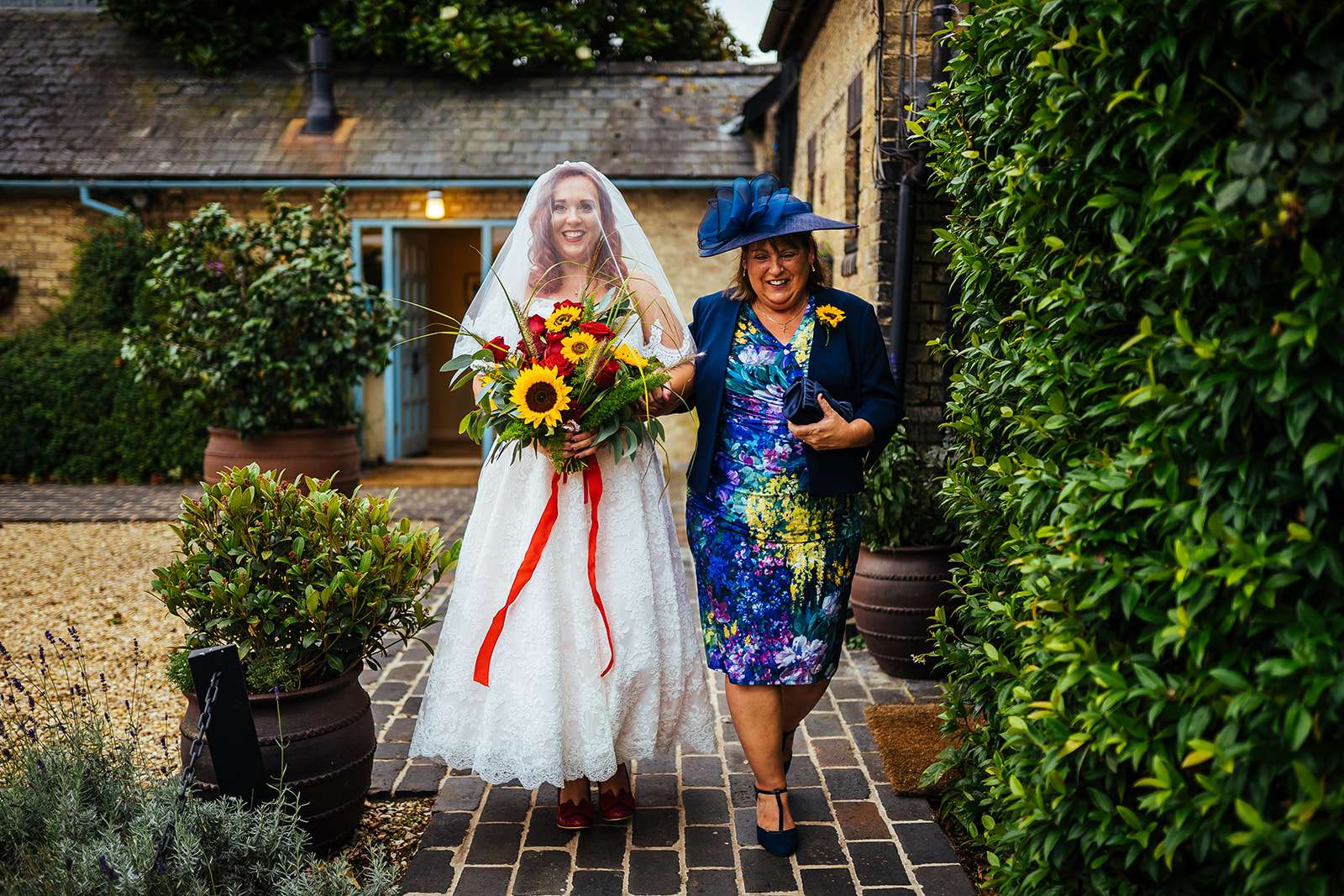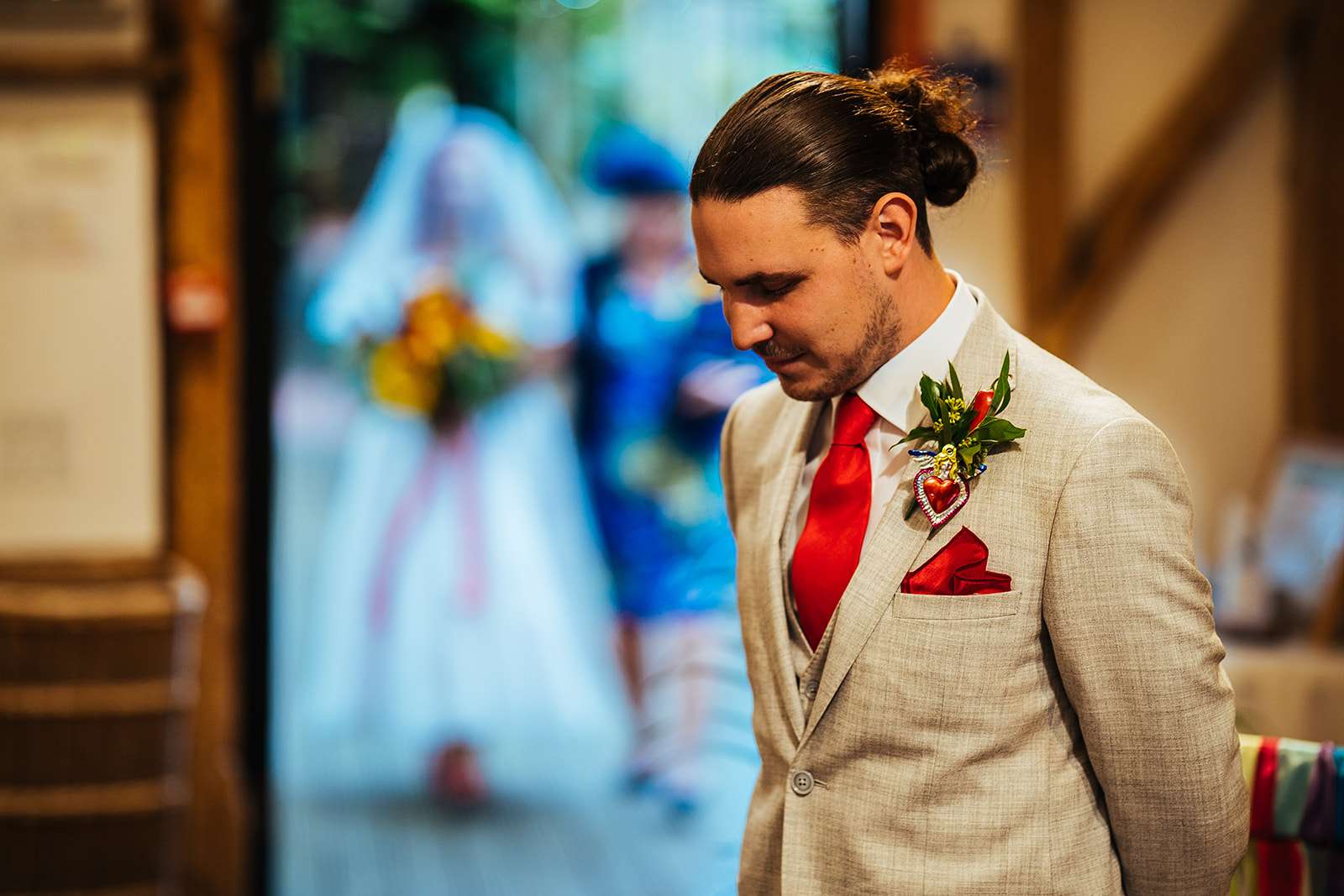 Due to restrictions, they weren't allowed any personal readings or vows at their civil ceremony – it had to be kept as short as possible. "We exchanged rings and said our 'i dos', but the ceremony can't have been any longer than 15 minutes! We exited together to Love You To Death by Type O Negative – the only personal touch we managed to sneak in!" Restrictions also meant they couldn't have a band or DJ for their reception, so had to rely on a Spotify playlist of all their favourite songs.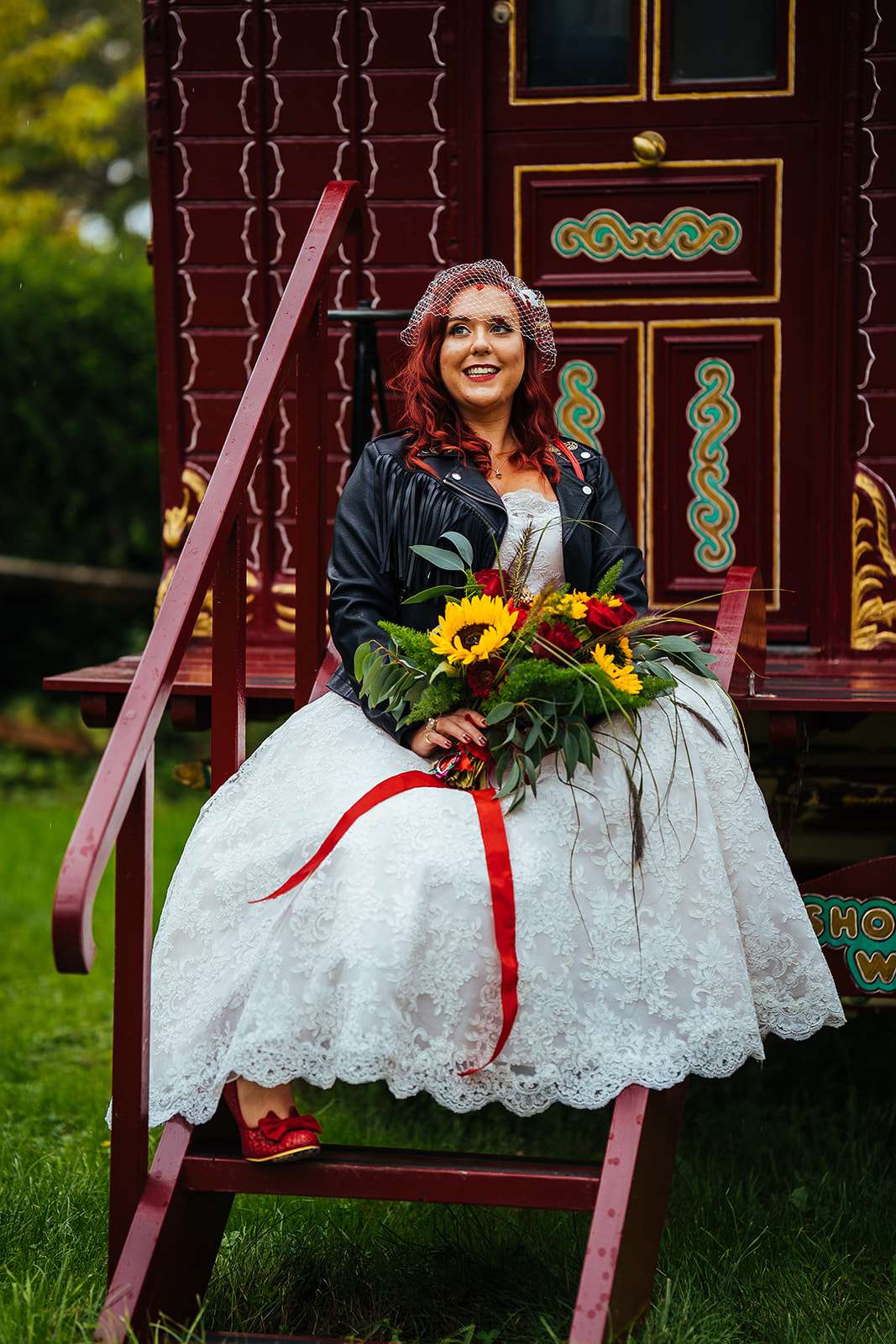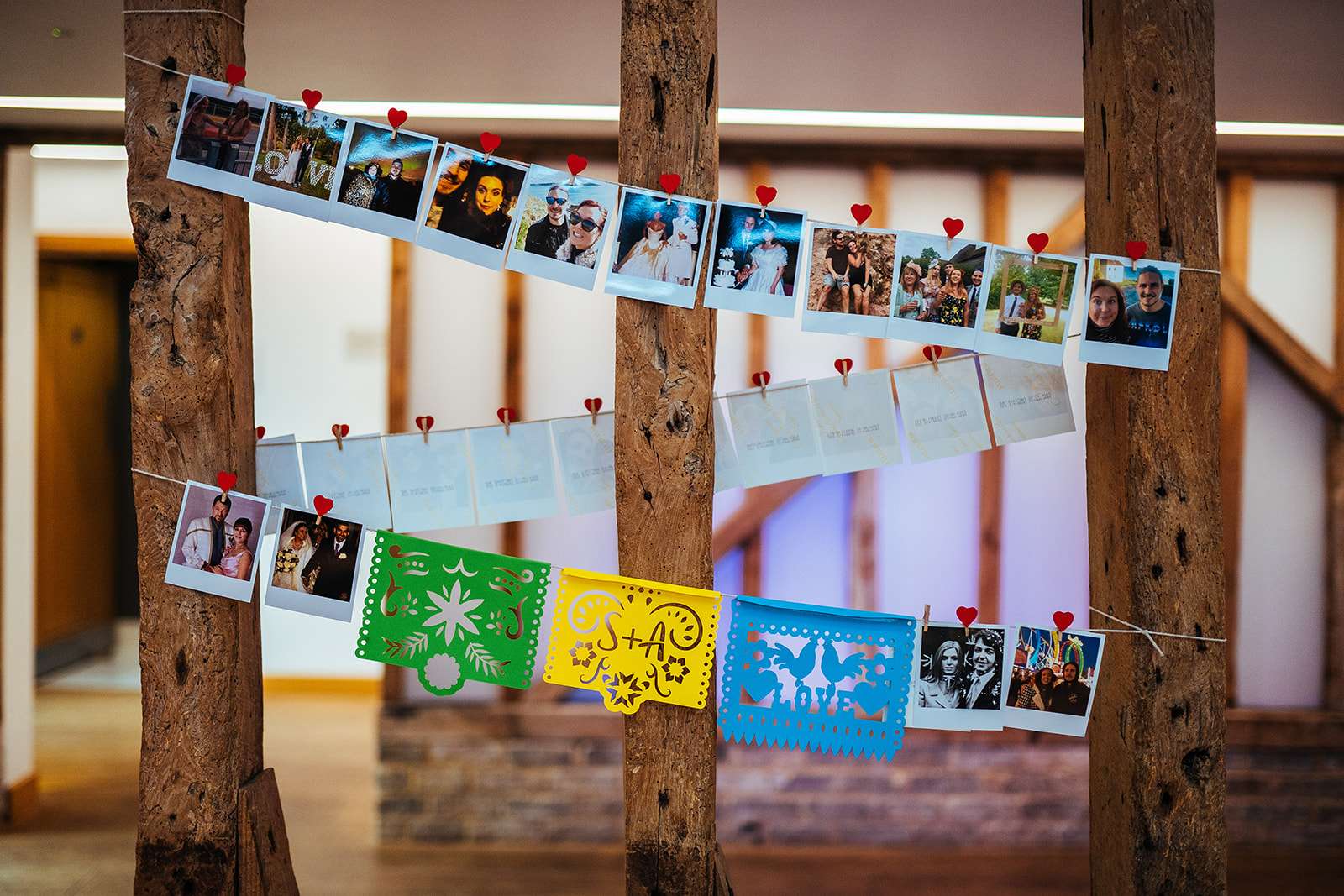 "The best thing we did when it came to planning our wedding was just accept that this is a crazy weird time, and focused on what we could do, instead of what we couldn't," Sarah concluded. "Don't stress over the small things, and remember everyone is there to support and celebrate you both so enjoy it – people won't be looking for faults."