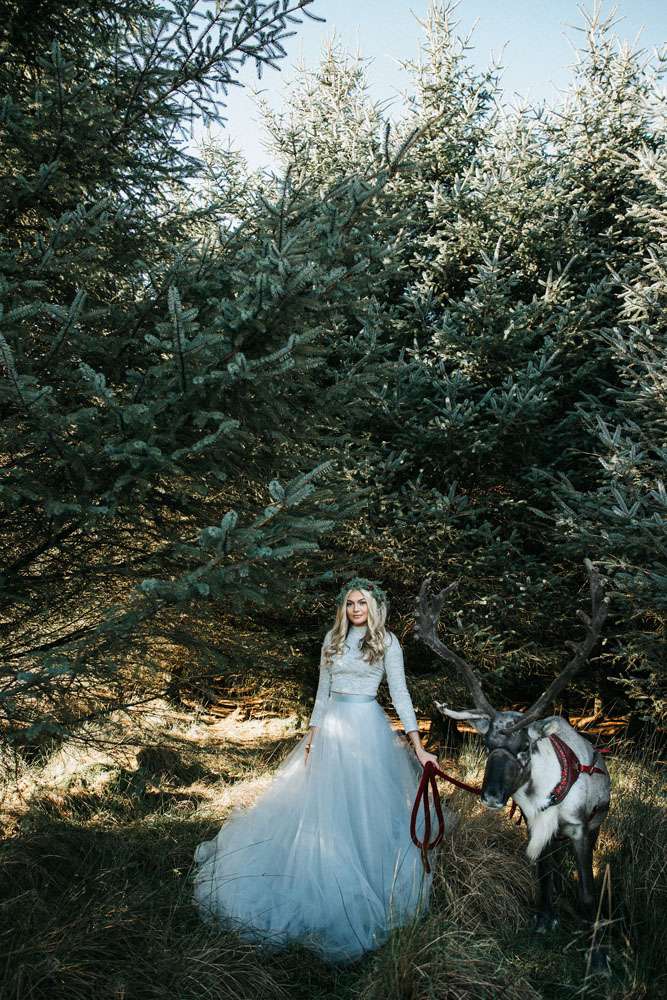 As soon as I saw this festive photo shoot, complete with real life reindeer, I knew I had to share it. With Christmas just around the corner (less than a week to go!) it made me feel all warm, snuggly and super, duper excited for the big day!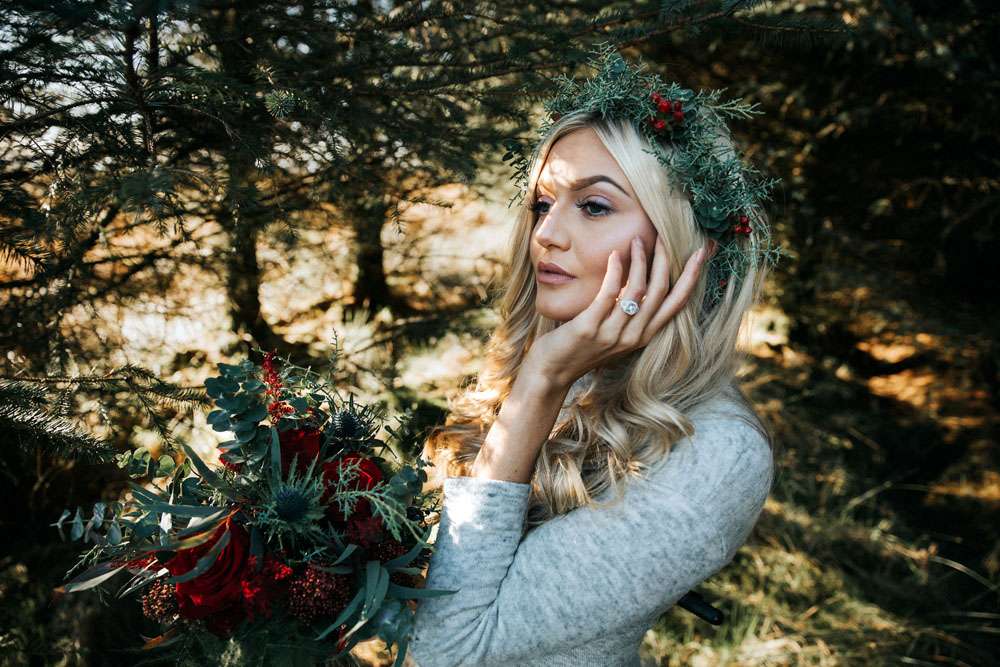 Photographer Kellee Quinn from the south west of Scotland told me all about it. "Harelaw Farm was the perfect choice of venue (it's where I'd get married if I hadn't shimmied up the aisle with my husband already) and it also just happens to be next door to this new wedding venue (their first wedding is April 2017)…. a Reindeer Farm!! 'Pogo', who is in the shoot, is more like a pet and the owner of the biggest antlers I've ever seen."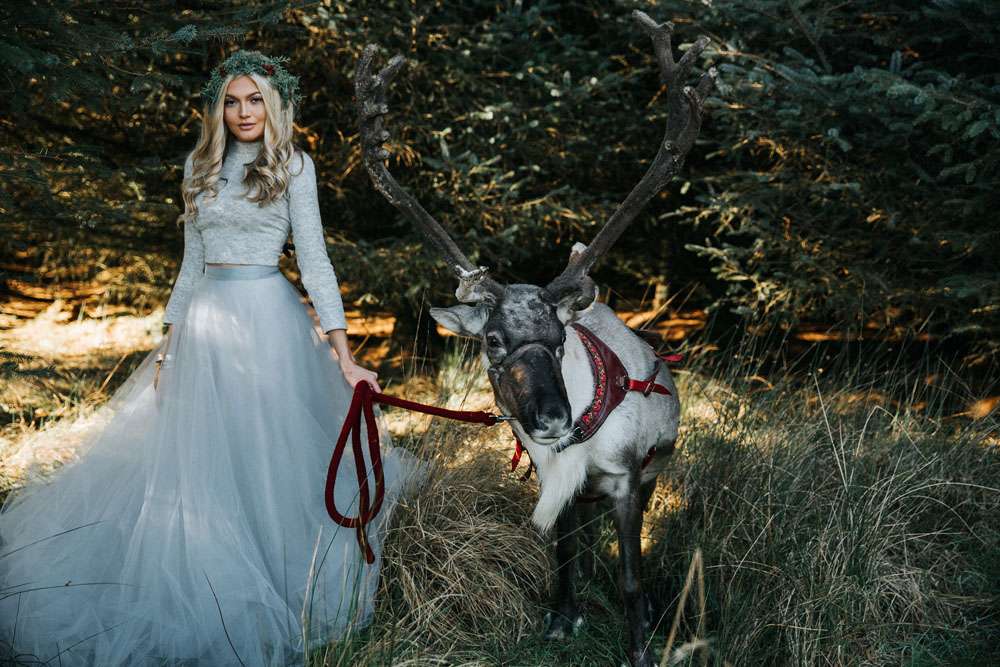 "We wanted to keep this styled shoot laid back and all the props are from my home, the rosemary from my garden, the cake was from Morrisons (we decorated it on the day). The beautiful gold shoes were from Primark! No-one could believe that!"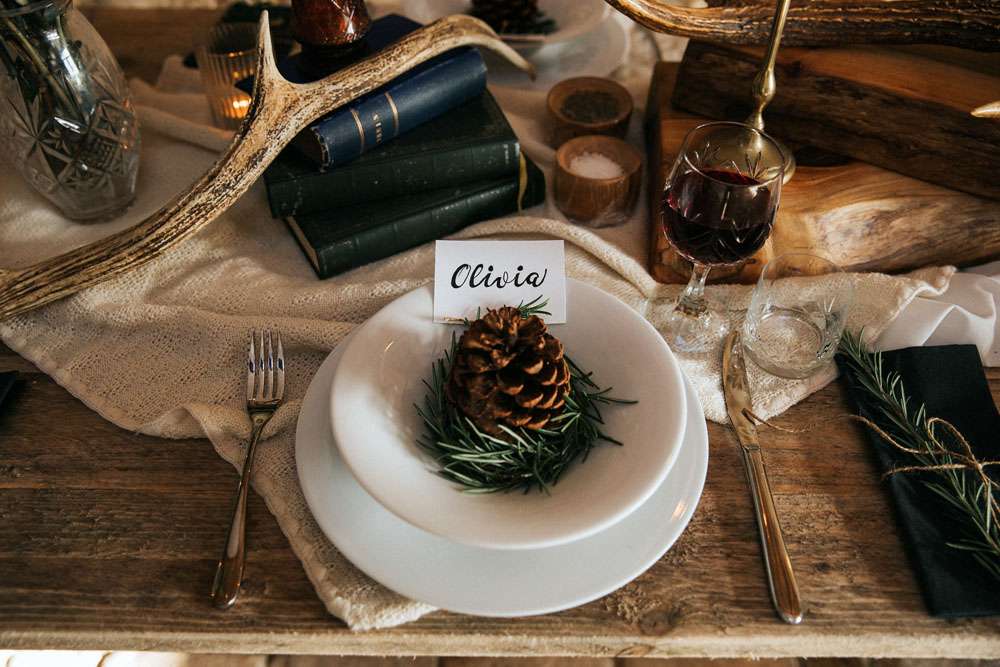 If you're having a Christmas time wedding (or you just want some last minute ideas for your decorations this year) then I know you're going to love this shoot just as much as I do. The combination of the non-traditional wedding dress, affordable accessories AND AN ACTUAL REINDEER, makes this one of the best holiday themed sessions I've seen this year.