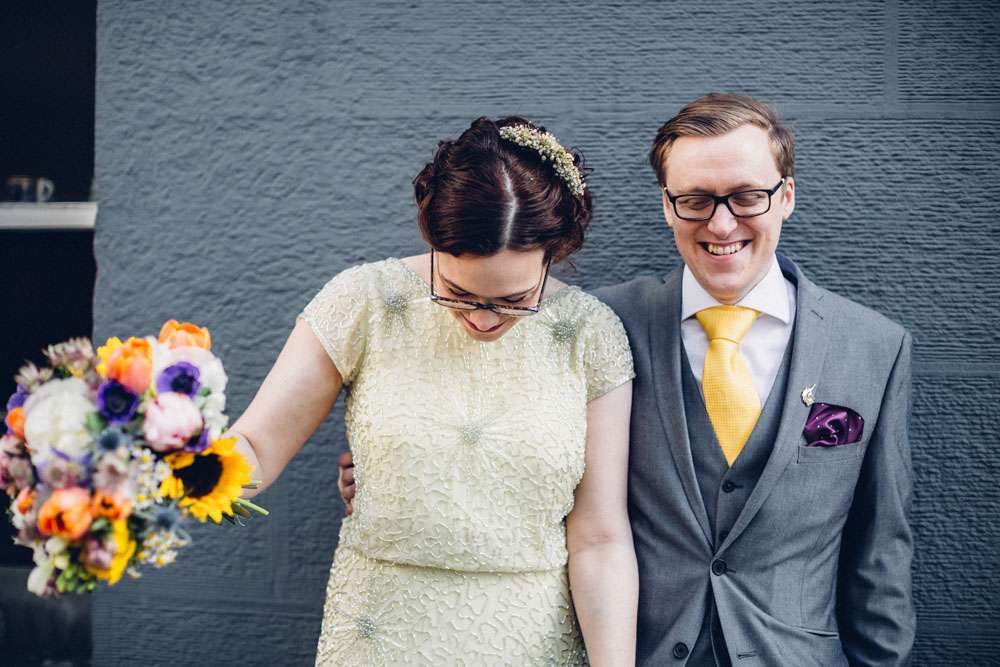 Ellie and Sean's two-day wedding took place in Eddinburgh. They were married at the Lothian Chambers and hosted their reception the day after back at their own home.
"We knew we wanted to incorporate the colours yellow, purple and grey in to the wedding and for there to also be some unicorns", said Ellie. "Other than that there wasn't really a theme."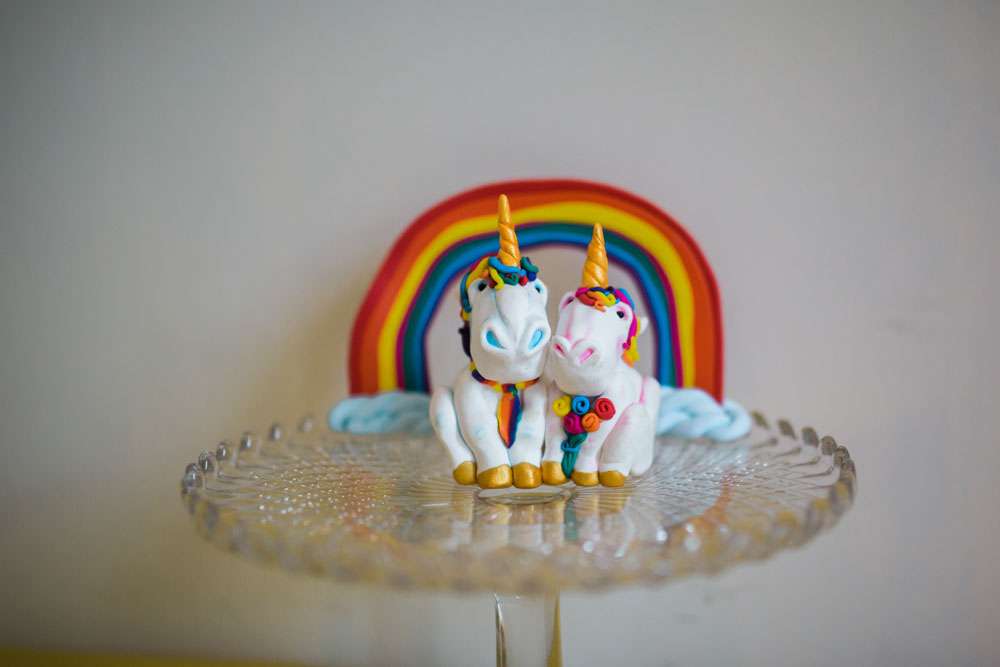 "We decided to have our wedding photos taken in the Museum of Scotland. I really wanted some photos under the T-Rex (I played roller derby and my derby name is TeaWrecks) and I'm lucky my husband is my silliness partner in crime and agreed. We walked each other down the aisle, we wanted to start our marriage as we mean to go on, as a team."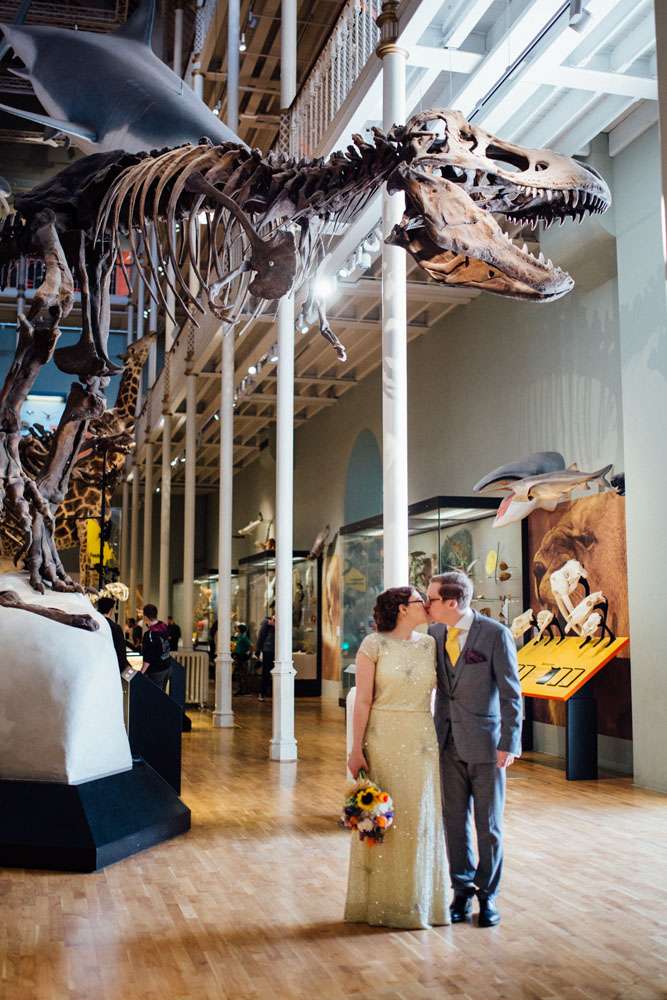 They saved money on almost everything! The bride's dress was from No. 1 Jenny Packham from Debenhams and was a lemon yellow beaded gown. "Wearing a yellow wedding dress surprised a lot of people", she said.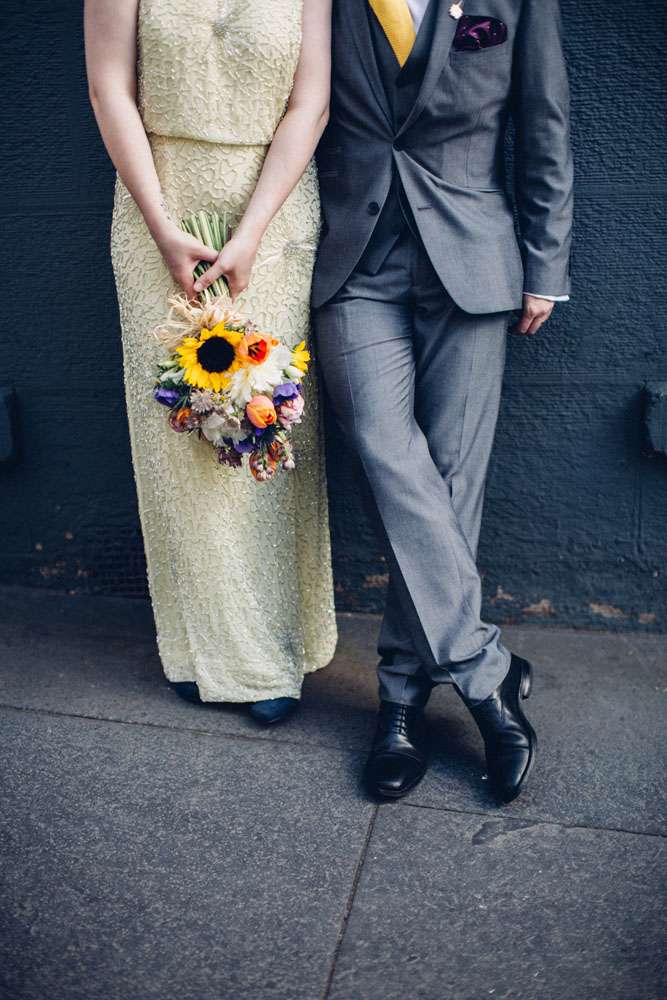 "Our reception was in out house the day after the wedding ceremony and it was totally DIY. The food came from Costco, with some extra dishes made by myself and friends and family. We had paper plates, cups, everything disposable for easy clear up. I set up a pimp your prosecco bar, made pitchers of cocktails and glittery jelly vodka shots. The house was decorated with washi tape designs on the walls and paper decorations. Our unicorn wedding cake topper was made by my wonderful skater buddy Nicola Walker. Our guest book was a poster featuring our ring finger prints arranged in a love heart. Doing things ourselves was a lot cheaper but it can be a lot more stressful!"