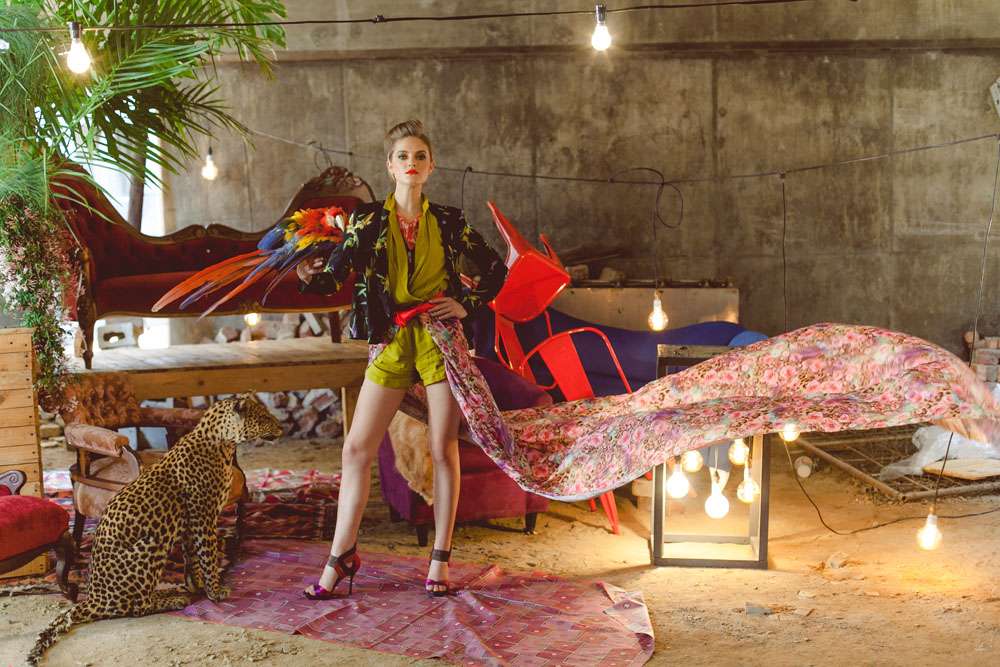 This is a bridal shoot of two distinctive parts. Styled by décor and concept experts, Goeters, based in South Africa, we have a stylish 'concrete jungle' bridal session followed by a much more colourful 'urban tropics' vignette.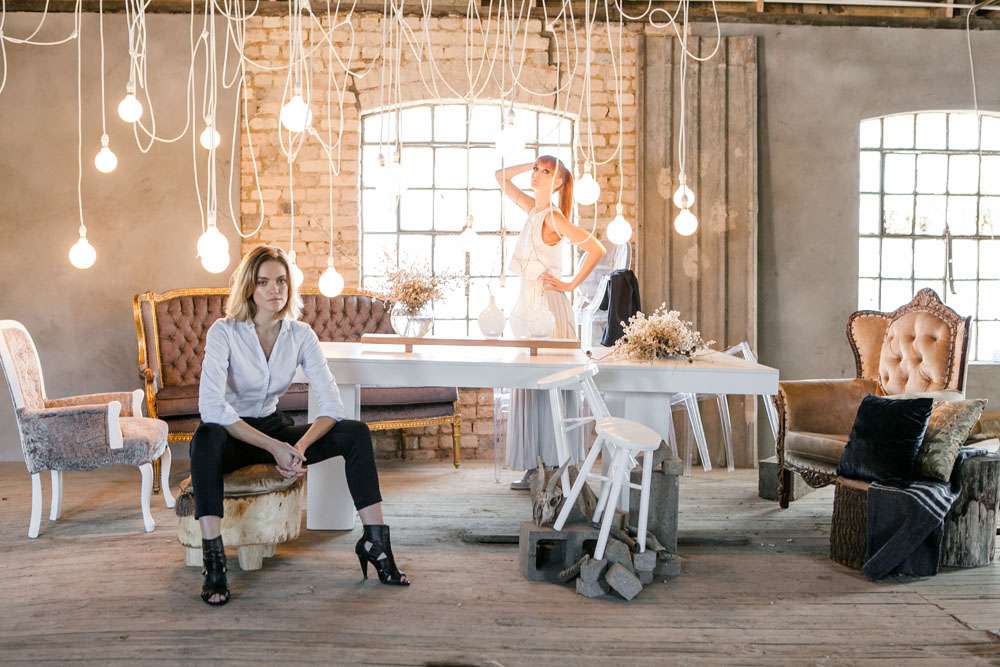 They explain, "We always look for new décor trends, new venues, new ways of designing your wedding or event. We decided to do a concept shoot which is everything but traditionally weddingy. We did two concepts – a 'concrete jungle' and an 'urban tropics' shoot. Both concepts have so much possibility and we wanted to play with some ideas and designs."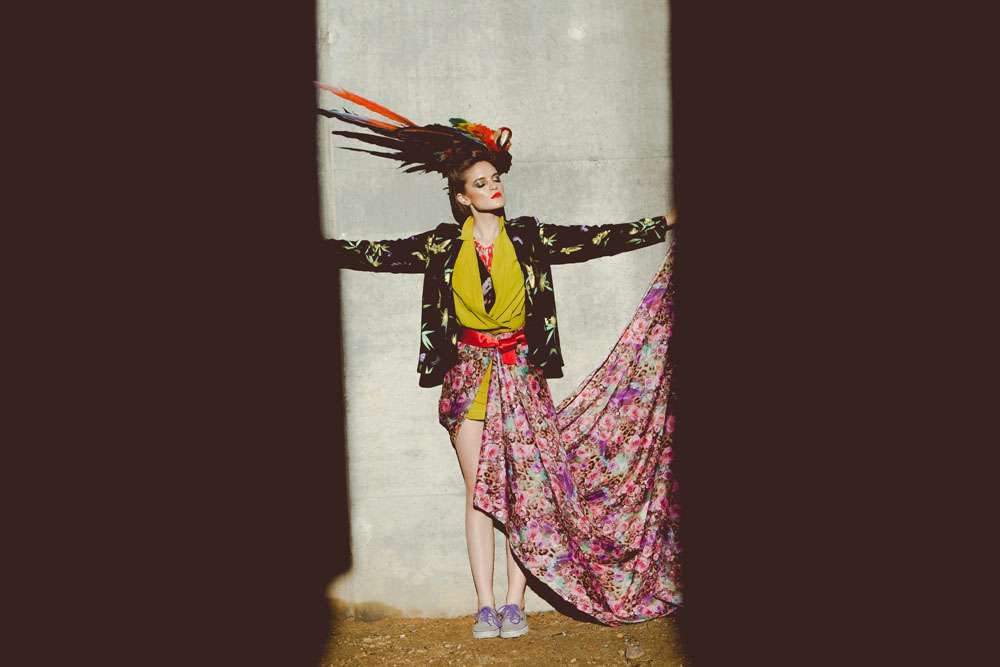 The shoot took place in a disused old building in Wellington, South Africa. "It is an old industrial looking building with exposed brick and industrial design elements. The building was used years ago as a warehouse to store apples and has not been used for years there after. The options to be creative with the design and architecture were endless in this space".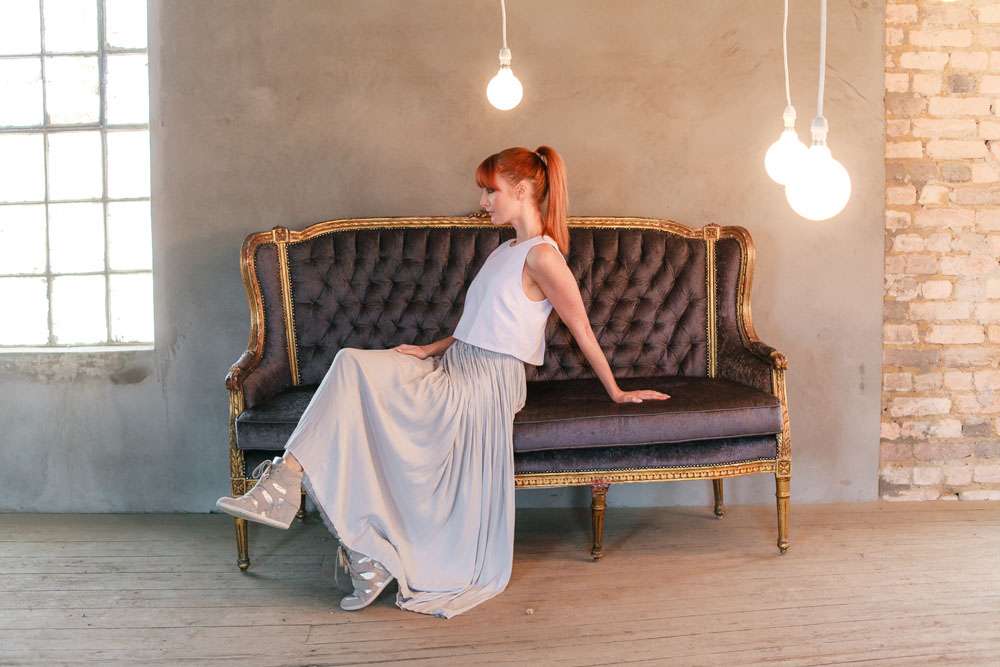 "We want this shoot to inspire brides to think about different ways that they can style their weddings, other than what's 'trendy'. The concrete jungle set shows that creative lighting can have a huge effect on your décor, and that the cluster of naked bulbs over the stark white table mix really well with touches of concrete and minimal flowers."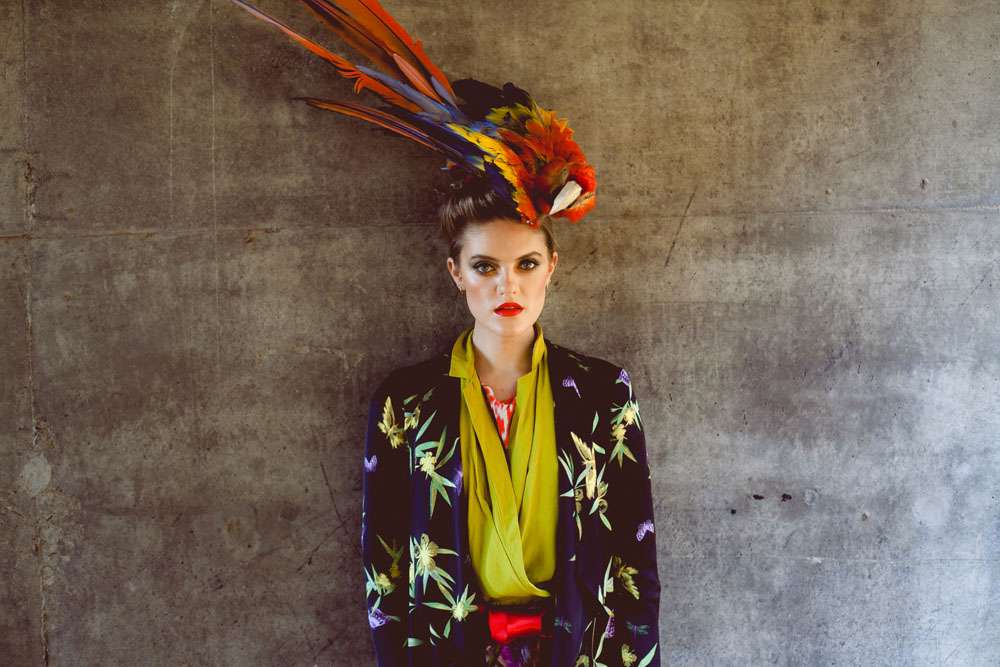 "The urban tropics images show the other side for the bolder bride, one who loves colour and doesn't want to wear white on her wedding day. Why do you need to use chair covers and sashes to add a pop of colour? There are so many other way more exciting things you can do!"