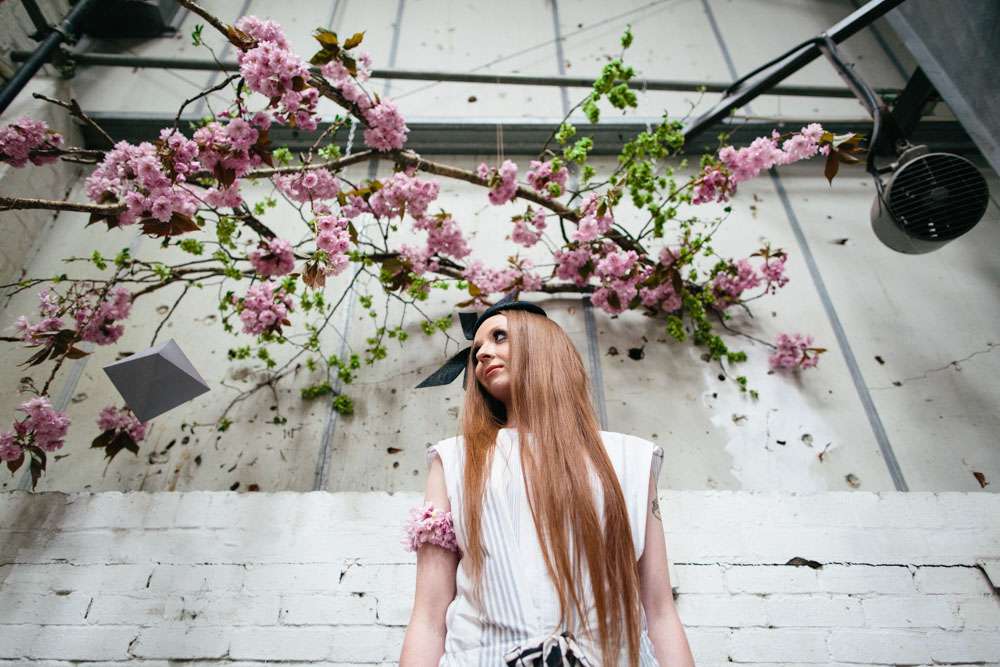 The day I published this article on wedding trends (and why they suck) Scottish wedding photographer Caro Weiss got in touch to tell me she couldn't agree more – and that she'd just done a shoot with florists, Pyrus, for the exact same reason!
"Every year before wedding season kicks off I like to do a collaborative shoot with like-minded wedding industry friends", she wrote. "It has become a highlight at the end of winter for me and I really enjoy coming up with a concept and challenging myself. For this year shoot I wanted to really focus on the fun side of things."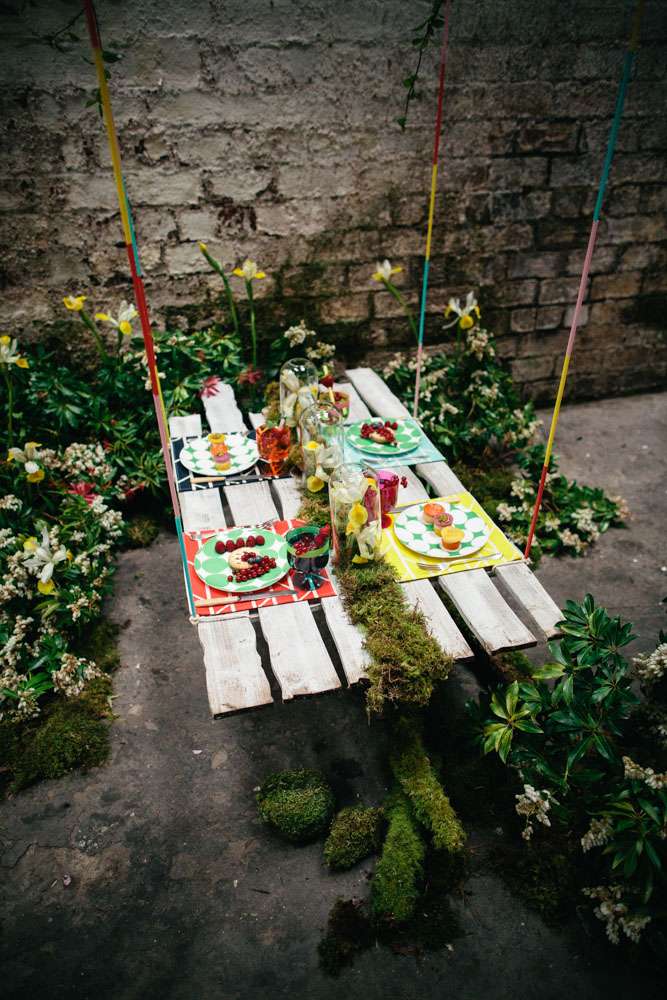 "I have become rather bored with seeing the same kind of styled wedding shoots in magazines and on blogs (that is obviously not the case on Rock n Roll Bride!) usually featured a wavy haired 'pretty' brunette looking demure and elaborate dresses and lots of little 'pretty' details. Well, tell you what. The best weddings I have been to and photographed are nothing like that."
"The best weddings are the ones were the couple are just having the best day ever, a big old party with everyone they love and care about. They are smiling so much that their cheeks hurt at the end of the day and they just couldn't give less of a damn about the details or if the wind has blown their hair out of place. It's the totally 'non perfect' weddings that I just find incredibly perfect."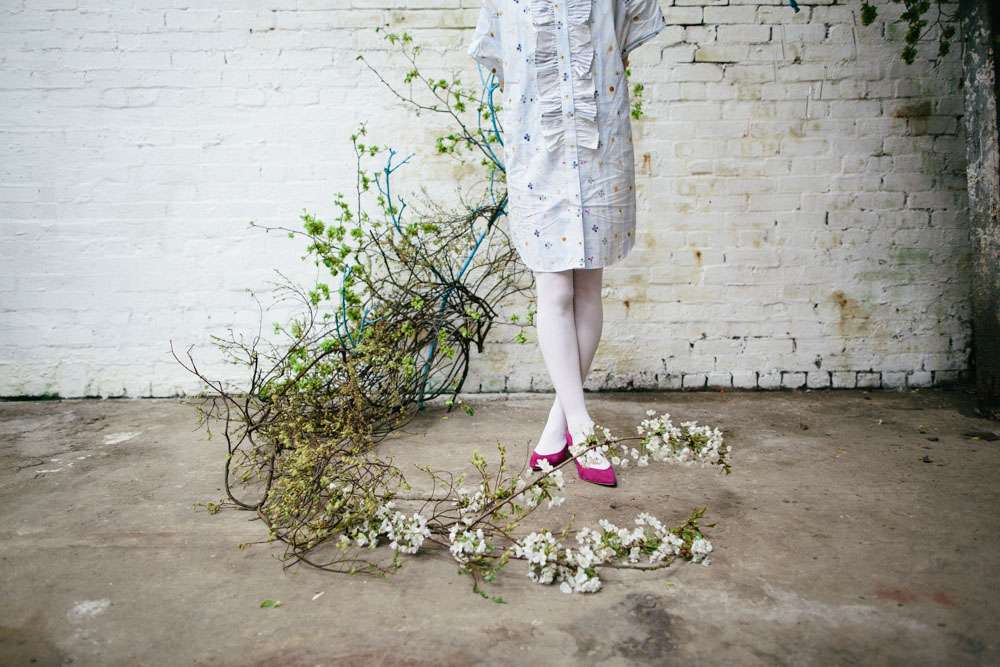 "They don't have a theme as such but are a true representation of a couple's style and personalities. Often an eclectic mix of just all the things they like. I also think that we now live in a day and age and country where it's totally OK to not wear a wedding dress (or even a dress for that matter). A wedding is YOUR special day. Do what you like, wear what you like and just have the best fun with it all."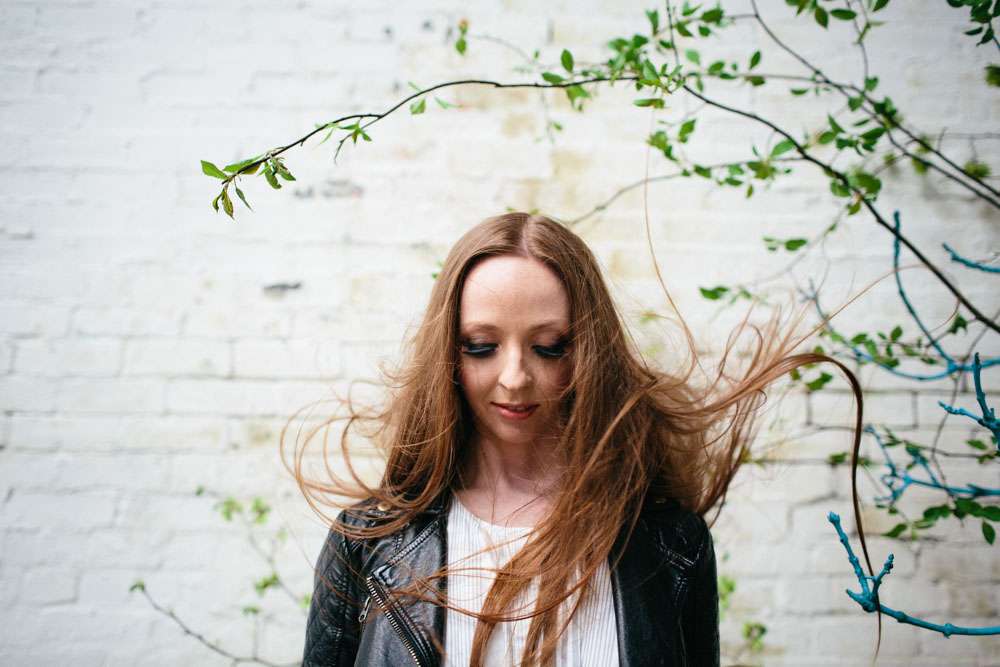 "One of my lovely brides actually nailed it when she said to me after her wedding: 'There's a massive lot of nonsense talked about weddings – it's not the best day of your life and it won't be perfect. What it IS is a really lovely day that you'll always remember so it would be rubbish to ruin it by feeling stressed about what you look like or thinking that things aren't as good as you had hoped. Get lots of stuff you like and decorate a place that you like, play lots of music that you like, get lots of food and drink that you like, get all the people you like to be there and that's that – a brilliant day!' I just couldn't agree more!"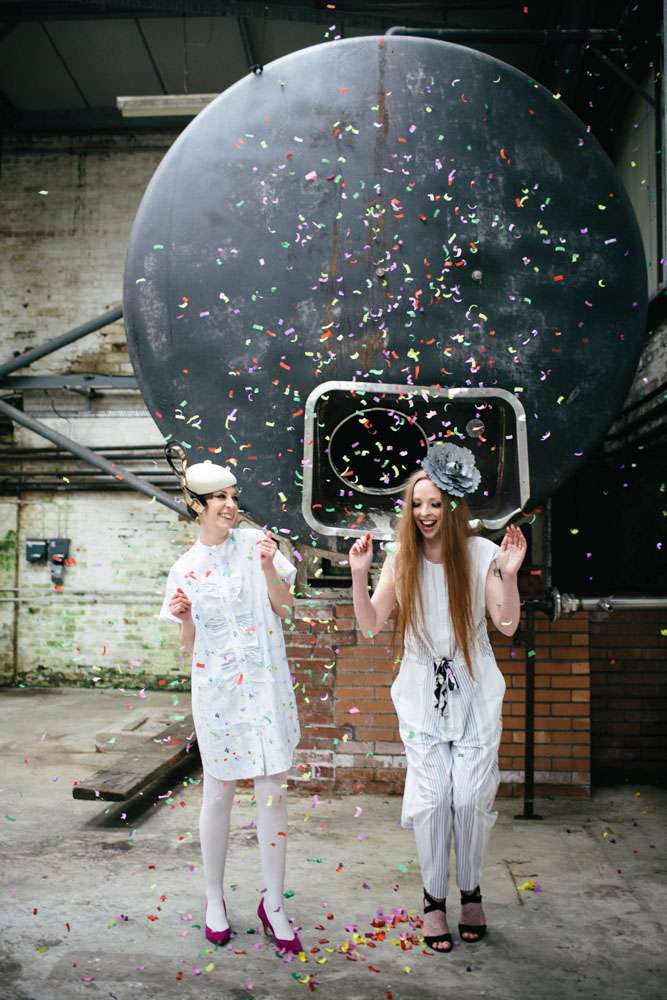 Me too Caro, and I love this shoot. SO MUCH! What does everyone else think?