Oh it's been a busy old week! On Monday issue 4 went to print (omg I can't wait to see it), on Tuesday I went wedding dress shopping with my sister, today I'm doing a bridesmaid dress fitting for my friend who's getting married in November and tomorrow I'm having dinner with friends to celebrate Sophie and Gareth's engagement! Yep, I am well and truly engulfed in weddingland this week (so what's new huh!?)
How has your week been? What lovely wedding things have you been doing? If you need some distraction for a while, feast your eyes on this lot.
Weddings & Weddingy Things
♥ Creative Long Island wedding
♥ Modern bohemian wedding in Big Sur
♥ Colour-pop wedding inspiration
♥ 1950s diner and superhero wedding
♥ Hyper colourful retro elopement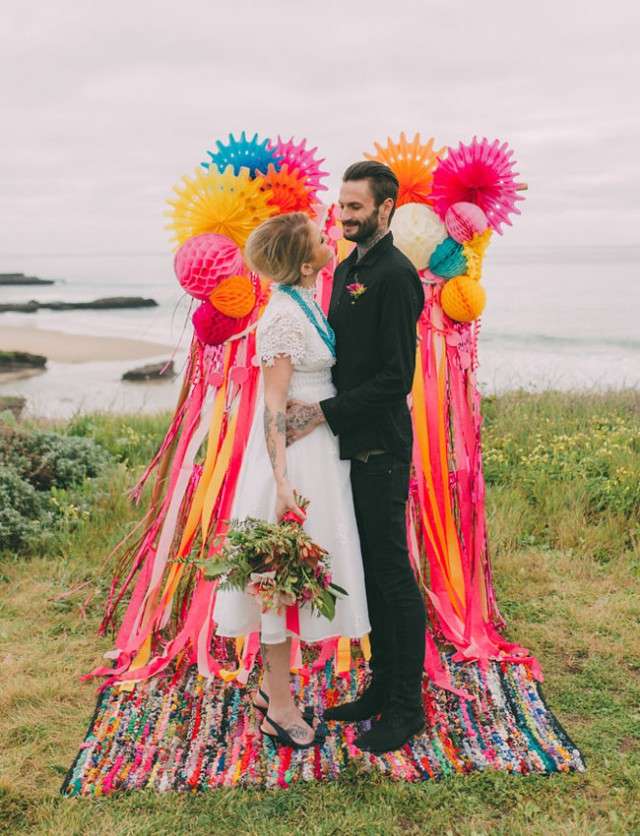 Sales & Events
♥ Crown and Glory's next 'Candy Shop' pop up is taking place at Anges de Sucre in Kensington this weekend! From Friday – Sunday you'll be able to stop by the shop, pick out your favourite faux flowers and create your own bespoke floral headpiece! Attendance is free and pieces cost between £5 and £35 each.
Business Bites
♥ Five myths about entrepreneur
Best of the Rest
♥ Travelling in your 20s vs travelling in your 30s (so true!)
♥ Rainbow hair braid tutorial
♥ DIY tie dye s'mores (OMG!)
♥ Get ready to dye your hair pink and throw sparkles everywhere, because a brand new trailer for the Jem and the Holograms reboot is here!