As you read this I'm on route to Dublin where I've been invited on to Ireland AM, Ireland's version of This Morning, tomorrow! I'll be on around 8.15am so Irish babes, set those alarms!
It's been a busy week. On Tuesday Gareth and I popped down to the Photography Farm (it's fast becoming my home away from home!) to model for Sam Hurd's workshop for wedding photographers. Sam is a FANTASTIC photographer from the US so when we were asked to do it I jumped at the chance without even consulting Gareth – whoops! Luckily he was as up for it as I was. He's getting to be a right poser you know (not quite as bad as me but that would be hard..!) Shooting with Sam was the most fun and I can't wait to see the rest of the photos he took!
Then Wednesday I was on MOH duties again going to see more potential wedding venues with my sister. It's SO FUN seeing how their wedding ideas are coming together already. I've said it before and I'll say it again, this is going to be the coolest wedding ever. I've been spending all my extra time firing off enquiries to caterers, florists, photographers and videographers… believe me when I say I am very organised about this shit – ha!
I hope you've had a good week, take a load off and enjoy some Thursday Treats whydontya!?
Weddings & Weddingy Things
♥ What's the point of your wedding?
♥ Melbourne festival wedding
♥ Giant moon backdrop DIY
♥ 40 stunning wedding cakes for the kid in you
♥ Ethereal woodland wedding inspiration
♥ My wedding was perfect – and I was fat as hell the whole time
♥ Bohemian wildflower wedding inspiration
♥ Venue coordinator vs. a day-of coordinator
♥ Neon pink and orange DIY wedding
♥ Gondola elopement in Long Beach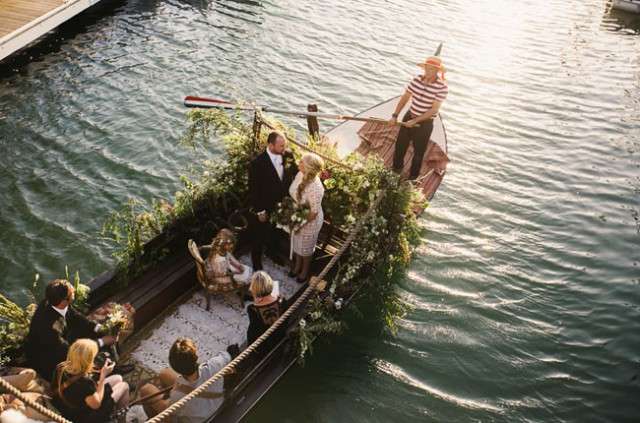 Business Bites
♥ Shauna's 15 must have items for running her business
♥ Habits of exceptionally likeable entrepreneurs
Best of the Rest
♥ Back to the Future is coming back to theatres!
♥ DIY temporary col-ombre hair!
♥ After their wedding, this adorable couple relocated from Brooklyn to San Francisco, "taking the long way home" aka stopping in 16 countries over a four-month honeymoon! You have to check out the awesome video they made of the whole thing!