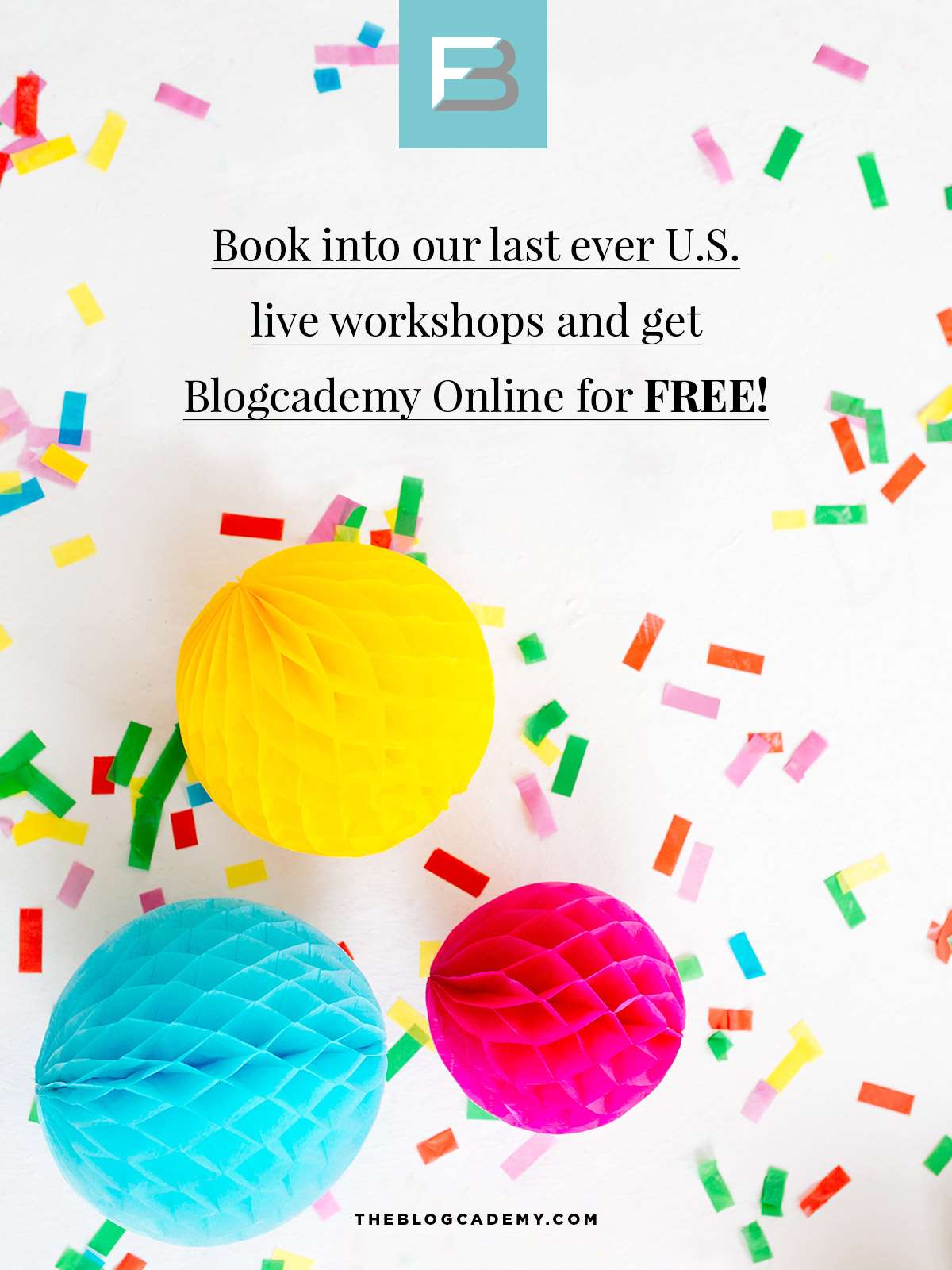 In September we're rolling up the turquoise carpet and calling time on the current format of the live Blogcademy workshop. Since we launched the class in 2012, we've taught over 1000 people, all over the world. From LA to London and New York to New Zealand, we've travelled more than ever and met so many inspiring blogcadettes. However we've collectively decided that it's time to refocus our energy and put it into coming up with something new!
On September 12 and 13th we will be in San Francisco and the weekend after, September 19th and 20th we're in New York – where it all began!
To go out with a bang we have a very special offer for you. For one week only, anyone that books into these final classes will also receive The Blogcademy Online, the digital version of our course worth $497, absolutely free!!
While the teachings in this class are exactly the same (the video segments were recorded at a live class) you get extra worksheets and prompts, plus you get access FOREVER, meaning you can watch and re-watch the lessons and do the homework as many times as you like! You'll receive the course after you've attended the live class meaning if you were too overwhelmed to take in all the info over the weekend, or you forgot to take notes on something important, you'll be able to go back and watch the lesson again. Amazing right?
To qualify for this deal you need to book into either the San Francisco or New York workshop this week, before midnight on Sunday 2nd August. That's it! We'll send you access to the course after the workshop.
You can find out all about the class and what we teach over on our dedicated website, and as always, if you have any questions before you book, just drop us a message and I'll get right back to you.