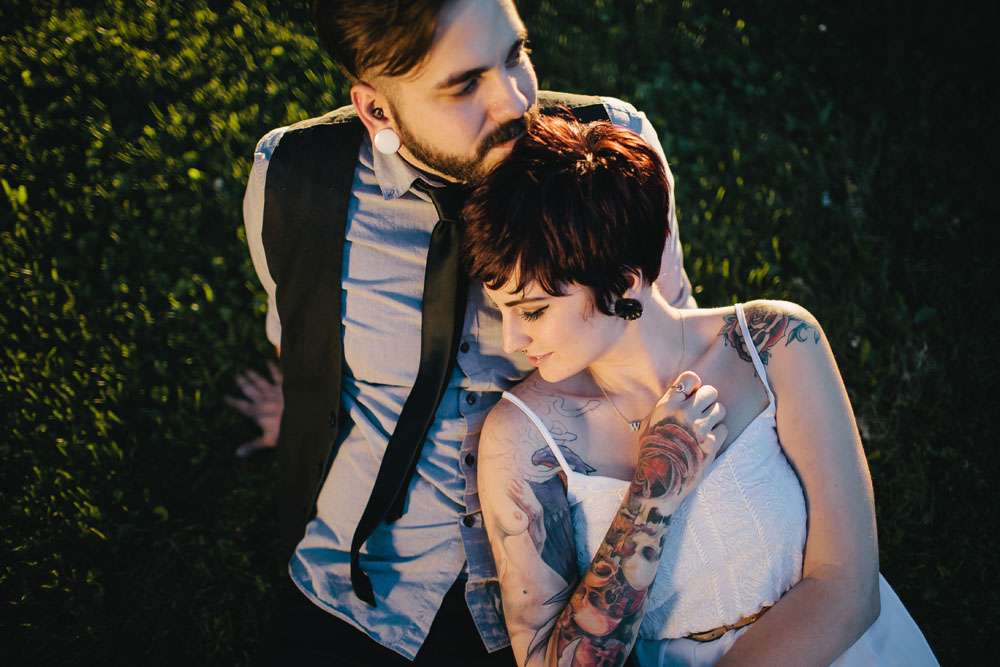 For everyone that wants the big, family wedding there are those that can think of nothing worse. They crave something small, intimate and just for the two of them. That's exactly what Erin and Ryan wanted their wedding to be like. They said their vows in front of an old abandoned church with Ryan's best friend Travis officiating the ceremony.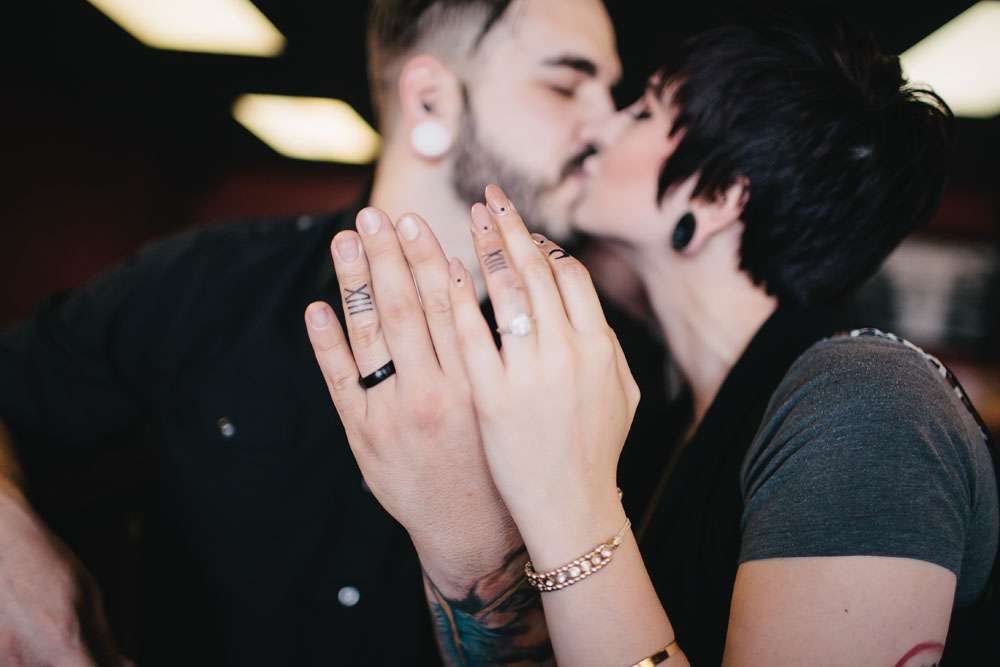 "Our wedding was pretty far from normal", the bride told me. "We eloped for one. We decided a big wedding wasn't for us, but still didn't just want a courthouse wedding. So we decided to take everything we liked about more traditional weddings, and left the rest behind. I had a dress, he had a tie, but Instead of inviting (and feeding) all our friends and family, we bought a dozen donuts and had my mother and a few close friends there (6 people including us)."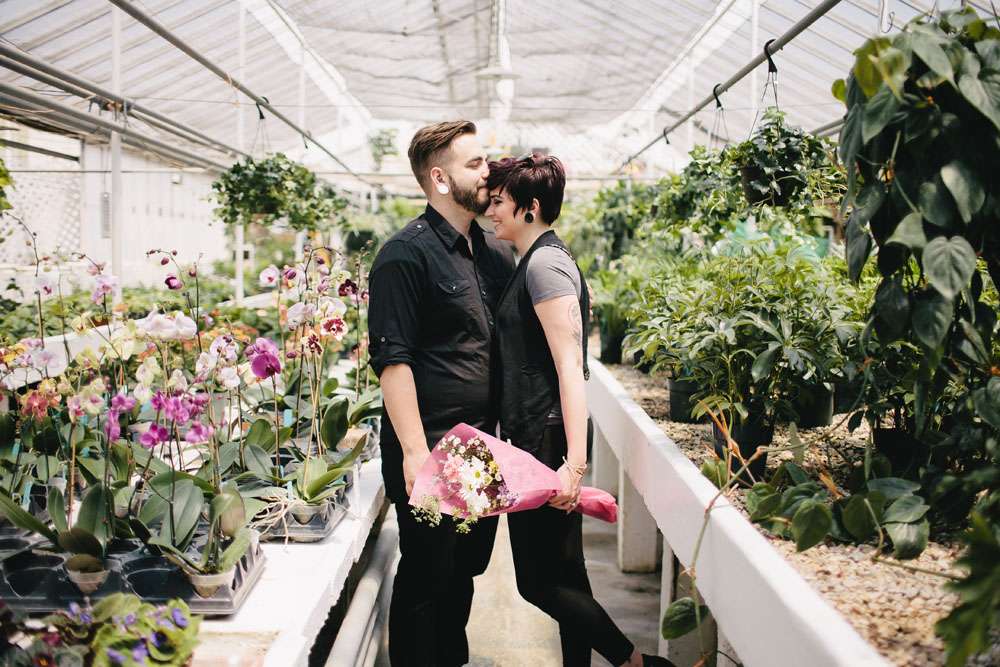 The day started with a trip to a tattoo parlour where they both got 'XIII' inked on their ring finger. Following that, they stopped by their favourite doughnut shop, then a garden centre to grab a simple, inexpensive bouquet for Erin to carry.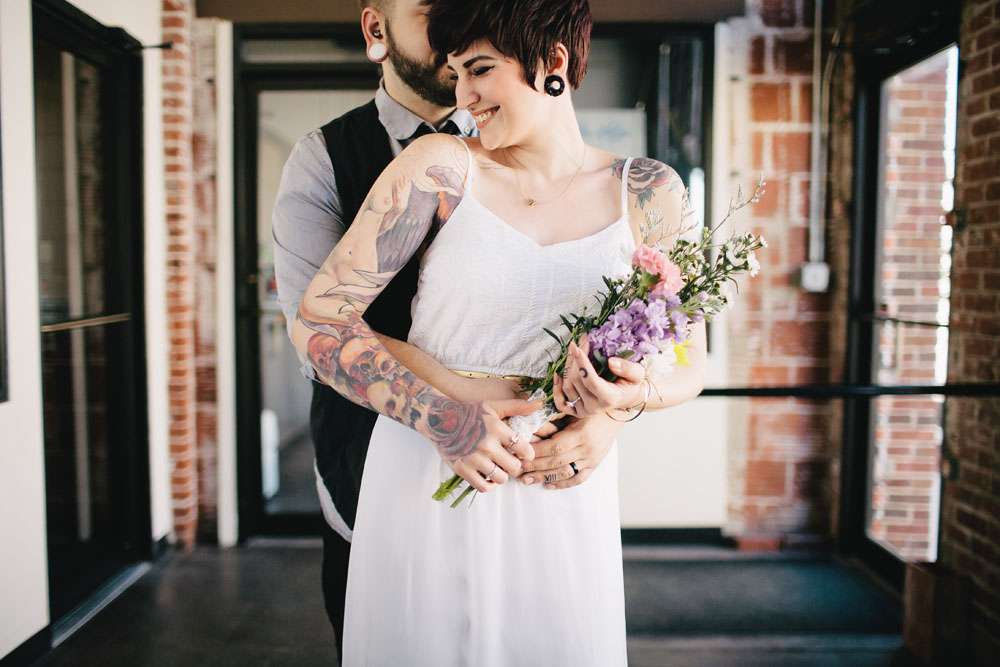 "To kick off our day, we went and got matching knuckle tattoos", she continued. "We decided on the Roman numeral for the number 13 on our ring fingers. Which brings me to our wedding date… We didn't know when we wanted to get married so I started looking at dates. I was pretty focused on getting hitched in October, seeing as it's the month we started dating (and Halloween, duh). Then I thought if we got married on Friday the 13th it would be really cool. Turns out June 13th was the only 'Friday the 13th' in the year of 2014, so that's when we knew!"
"We had our 'ceremony' at an abandon, run down church that our photographer/friend, Elise had found for us. It was gorgeously eerie, and perfect. The ceremony lasted about 15 minutes before we shoved donuts down our faces and headed off to take more photos in a graveyard. We met in a graveyard so it was very appropriate!
"It was the perfect day", Erin said. "I wouldn't have changed a thing! It was entirely stress-free. I got to focus on marrying my best friend and eating donuts. We also spent under $200 on the entire thing (our amazing friend Elise took our photos for free). My dress was only $40 and the biggest expense was probably the tattoos which were about $40 each!"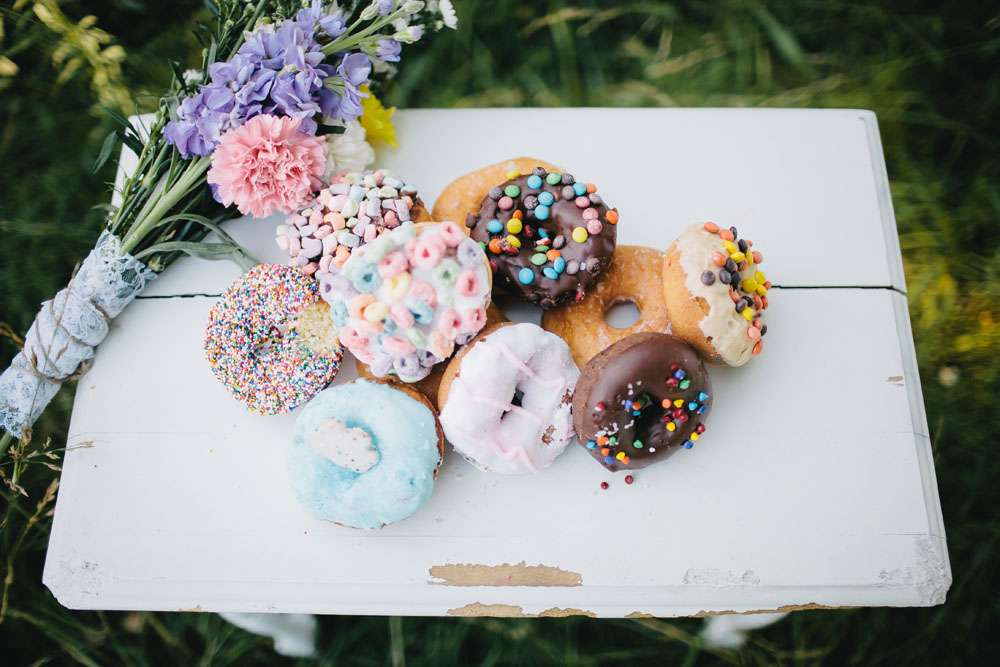 "Lots of couples we know have been really interested in the fact we eloped", Erin concluded. They saw how simple and easy it seemed and wanted to know more. I tell them it was perfect. I would recommend eloping to anyone! But if you have a lot of close friends and family, and really want to celebrate with them, think long and hard about it. It was easy for us to decide, but be ready for no one to clap, and no long line of hugs and kisses (which I may or may not have been excited to avoid). It does save A LOT of money and gives you an opportunity to use that money for a sweet honeymoon or a car or house or other grown up stuff like that!"