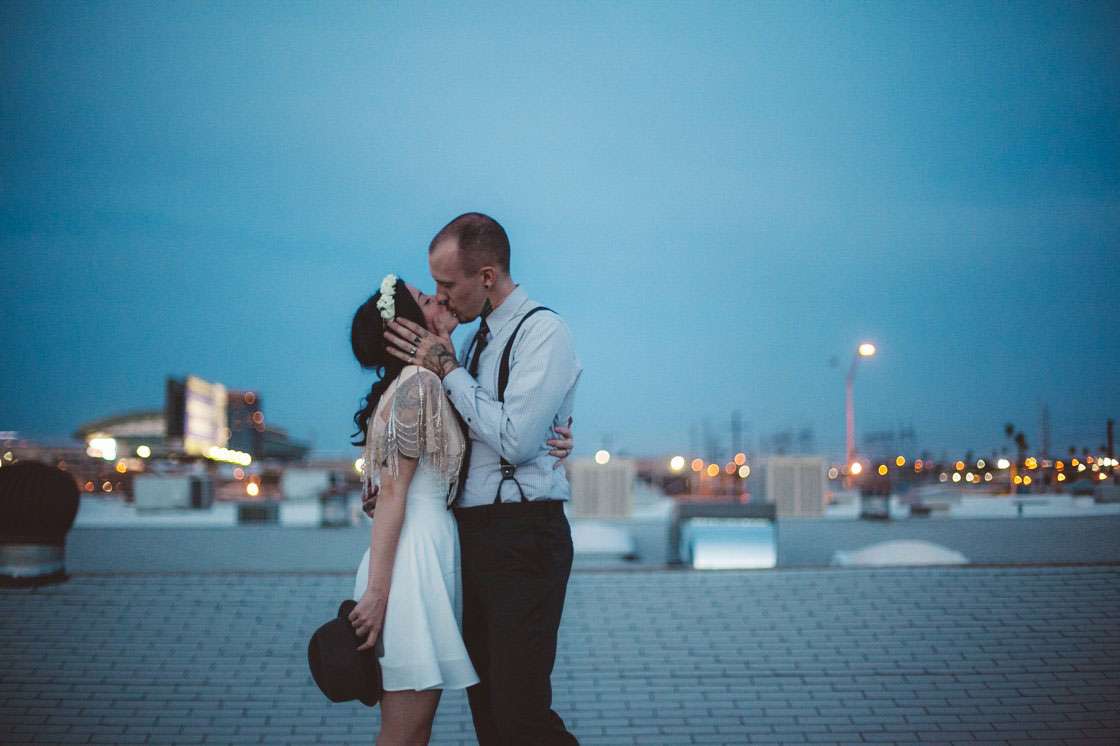 Robert and Kerri wanted to marry on their own terms. That meant no big, flashy party or extra expense – just the two of them and a few witnesses. They chose to elope at Phoenix Municipal Court last April and spent just $1000 to do so.
"I wanted a 1960s style courthouse elopement", wrote the bride. "I've always adored pictures of my grandparents courthouse wedding, particularly my grandmother's mod above the knee dress. Both of us are atheist so a church wedding was out of the question, and I've never envisioned a large wedding with lots of family and friends. We wanted something quiet and private."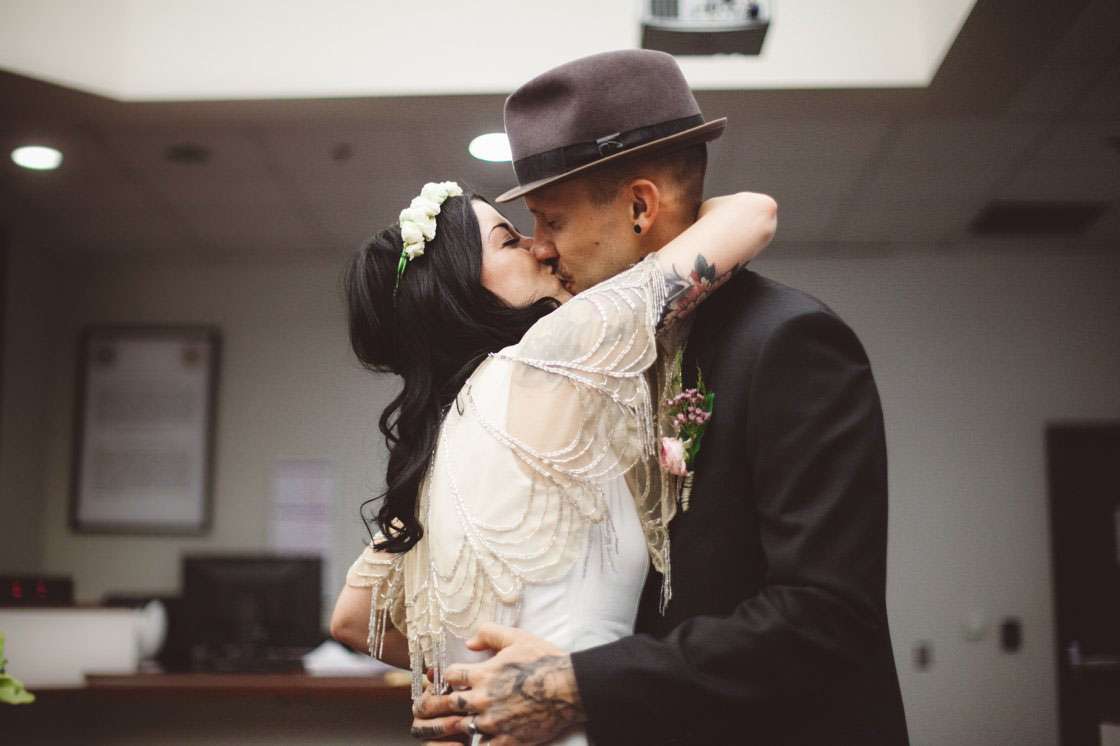 "We each invited our closest friends to be our witnesses and didn't tell any other friends or family until a few days later. We wanted it to be a day that celebrated our relationship and do away with all the big wedding plans that can add stress and anxiety. It was really wonderful having my best friend as our wedding photographer. She came over early in the day and took photographs of us in our house getting ready together, it was so special and intimate and we're lucky that she could capture that for us."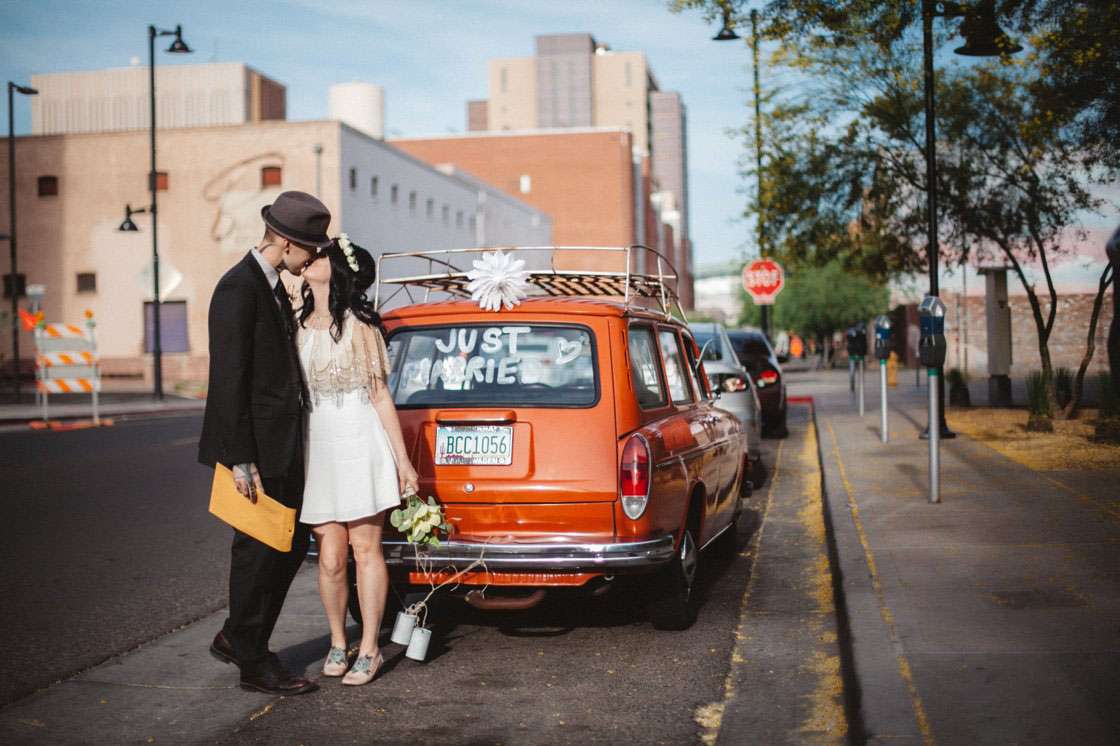 The bride wore a short, white dress from Forever 21 and a cape from BHLDN. Her flower crown was homemade. Her bouquet and his buttonhole were DIY too and made from fresh flowers which they bought from Trader Joe's for less than $30.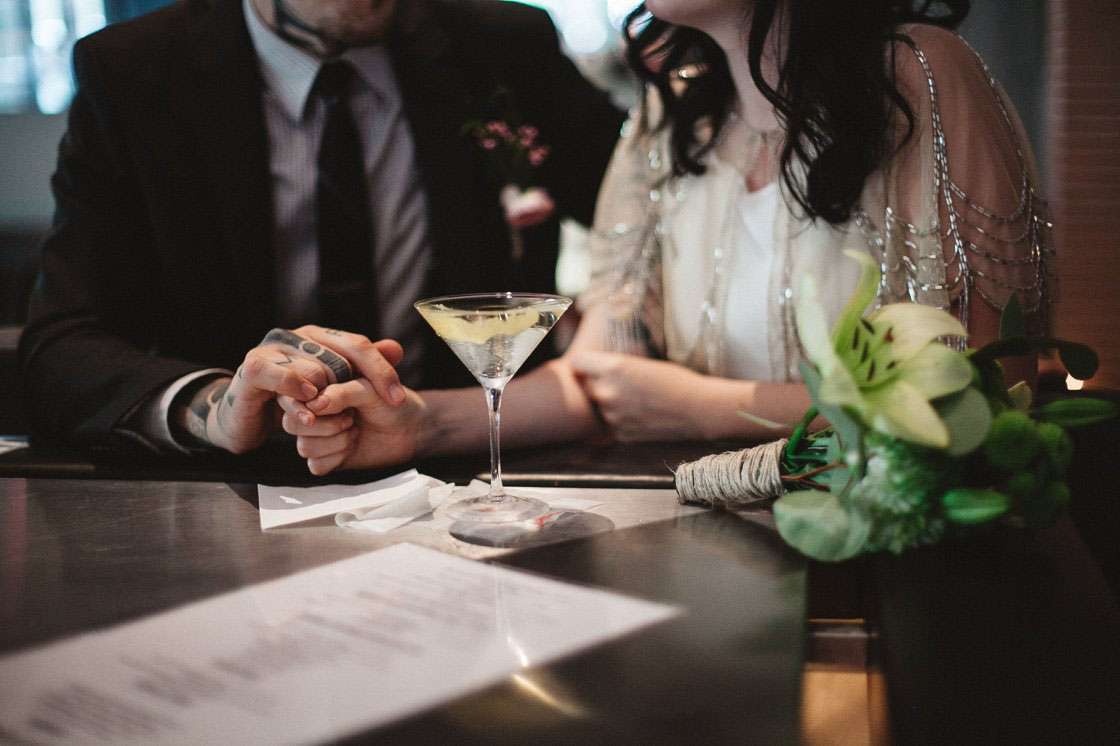 "I had ordered a dress and shoes online a few weeks prior, but the night before I decided that I hated them and rushed to the mall in a panic an hour before it closed", she explained. "I just wanted something simple to go under the capelet I had already purchased, so I headed to the shops and asked an attendant to help me find anything white in my size. Her response was, "So when's the wedding?" "Tomorrow at 3pm!" I eventually found my dress at Forever 21 for $16, and nude flats at Target for $20."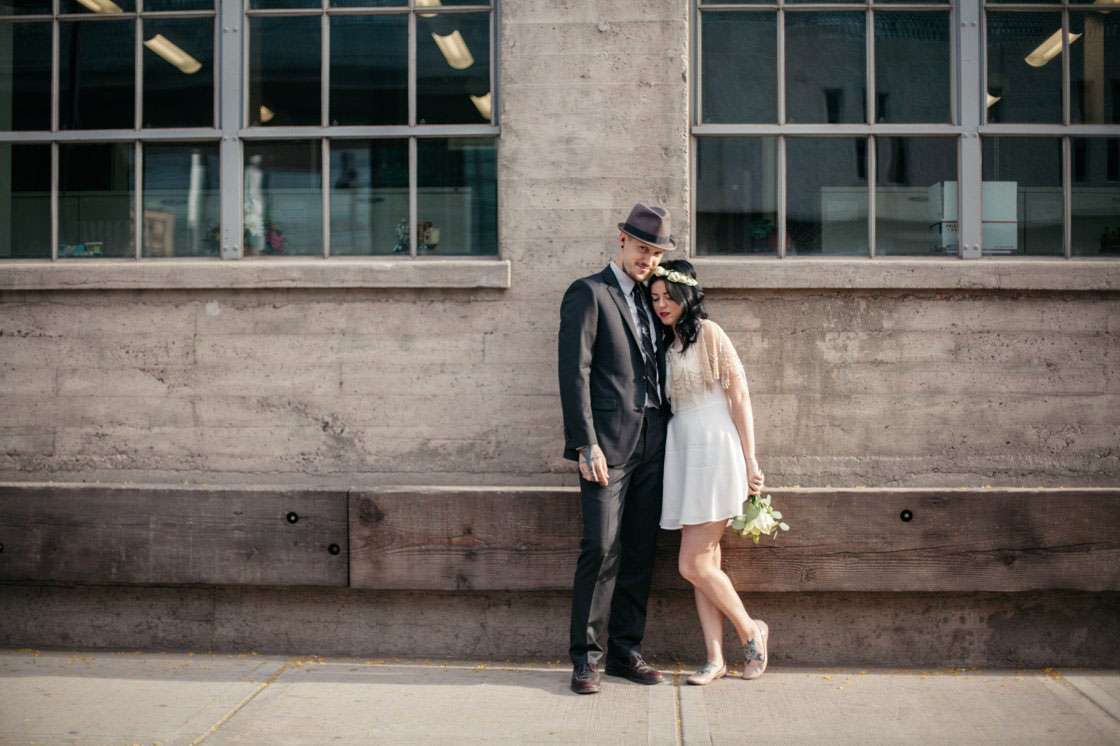 "By not having a traditional wedding we obviously saved a lot of money", Kerri continued. "We didn't book a venue, band, caterer, etc. We kept our budget under a $1000 and decided instead of spending a ton of money on one special day, to spend the money on several special days. Our first honeymoon we spent a week in LA and got to see New Order at the Greek Theatre, which was better than any band we could have booked for our reception!"
"We got a little bit of flack from family for being left in the dark, but if I could re-do it, I would do it exactly the same", she concluded. "I think people forget that it's YOUR day and ultimately we spent it exactly how we wanted to."