Skirt by AQAQ, Shoes by Upper Street
Greetings and salutations from my spare bedroom! As many of you will know, I've had a busy couple of years travelling so much with The Blogcademy. Pretty much every other month I was packing my bags and heading off somewhere else.
It's been awesome, and I loved seeing so many new places and meeting so many amazing people. However when I got back from my last trip a couple of weeks ago, I realised I wouldn't be hopping on a plane again until September! Weeeeeeeeeeird. Our next live workshop is in London in June so all that requires from me is a 20 minute train journey! I'm actually really looking forward to being at home though. There's a lot going on with Rock n Roll Bride, so having my feet firmly on UK soil for a while is no bad thing!
Spending the majority of the last seven days in my sweatpants, in front of my computer, means I've found plenty of internet-ty things to keep you entertained this afternoon too. Enjoy!
Weddings & Weddingy Things
♥ Beautiful Australian 'wedfest'
♥ Floral heavy Fall wedding
♥ Rainy Lake Tahoe wedding
♥ Winter garden wedding in Toronto
♥ Bohemian bridal inspiration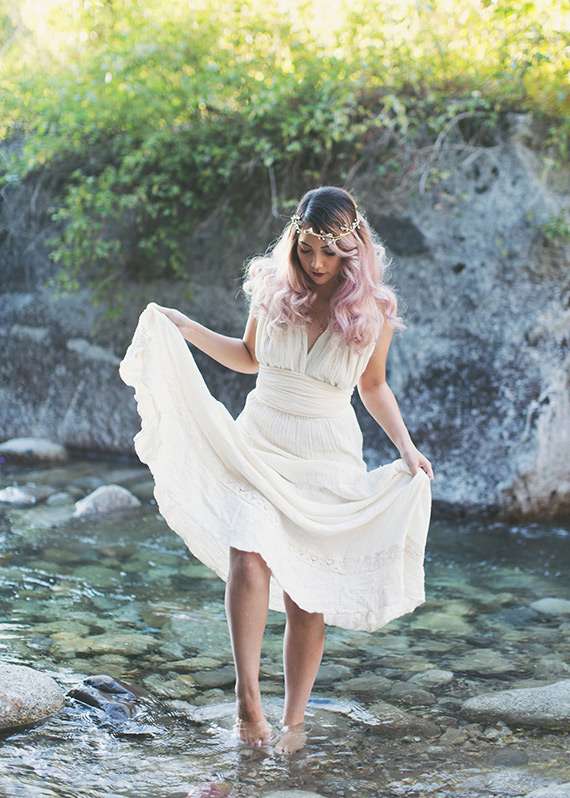 ♥ Uh oh! Kate Spade has up to 65% off wedding items today only!
Business Bites
♥ How to get work experience in photography (although this is relevant for anyone who wants experience or advice when working in a creative field)
♥ Five ways to grow your social media audience
♥ Post-procession trends in the wedding industry (so much yes!)
♥ Three reasons you shouldn't care about SEO
♥ Marie Forelo's video interview with Grace Bonney of Design*Sponge is, of course, excellent
Best of the Rest
♥ More from Grace at Design*Sponge: Her experience of negativity online
♥ LOVE this watercolour headband DIY!
♥ This amazing art installation is basically a candy & glitter dreamworld
♥ I tried living my life like every fashion girl on Instagram ever
♥ This company creates exact plush toy replicas of your pets