I am very much looking forward to this weekend because Ronnie and Sophie are coming to stay. On Saturday we're having a 'crafternoon', which we totally take the piss out of ourselves for saying, but it's going to be suuuuper fun!
We're going to be working on some DIY projects that I'll be featuring on the blog soon. As you probably already know, I am DIY-phobic (AKA I suck at it) so I've had to call in the reinforcements. It's all good though because one of them involves cocktails!! I've been ferociously scouring Amazon for ingredients all week and getting very excited over things like edible glitter and rose flavoured syrup!
Oh! And last weekend was quite monumental too because Gareth did a skydive! He is notoriously difficult to buy gifts for because he really doesn't care about material things and never wants anything (except, like, motherboards and graphics cards and boring techy computer equipment which I really can't buy for him!) So, for Christmas I decided to get him an experience instead of just pointless bits of junk that will sit around our house, and for some crazy reason I thought of a skydive.
He said he wasn't nervous beforehand (yeah right!) but once he'd done it he was high as a kite on adrenaline and said it was the most amazing thing he'd ever done! If you're looking for a unique gift for something that's tricky to buy for (and a bit of an adrenalin junkie!) then I can totally recommend.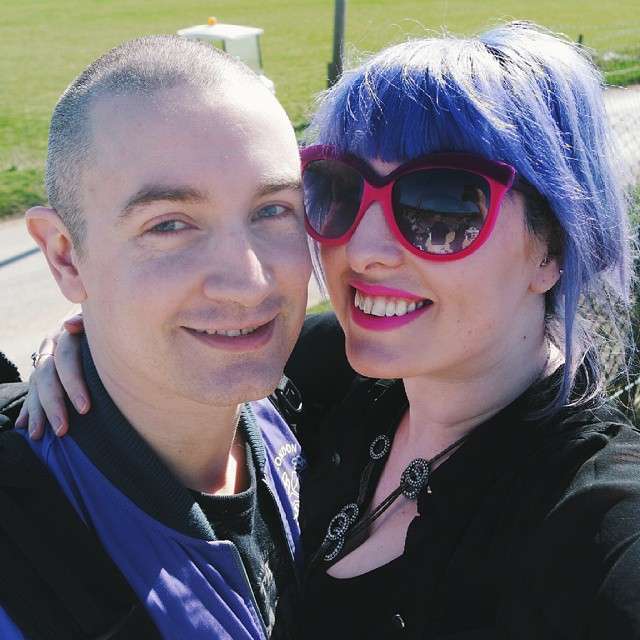 Aww so cute in his purple jumpsuit!
So how have you been? What are your plans this weekend?
PS Issue 3 of the print magazine is very nearly ready to go to print! It's on sale April 30th and if you own a wedding business and would be interested in advertising be sure to get in touch!
Weddings & Weddingy Things
♥ Gorgeous Canadian wedding with unusual groom attire!
♥ Lego and 8-bit wedding
♥ Check out these amazing vintage wedding photos!
♥ This acrobatic couple got married in 38 countries!
♥ Ban.do inspired wedding ideas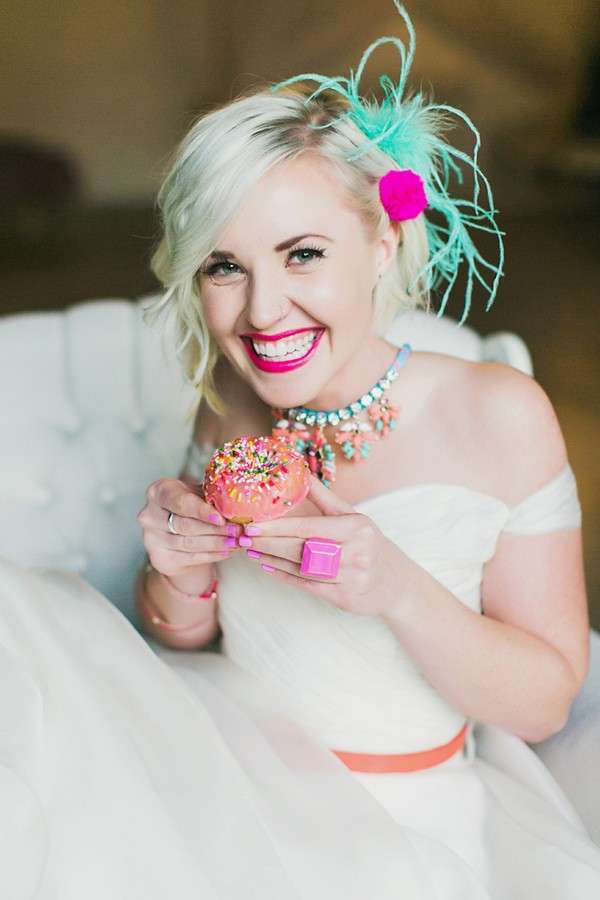 ♥ Whimsical Hawaii wedding
♥ Secret garden wedding
♥ Stylish Seattle warehouse wedding
♥ This bride's flower plait!!
♥ Whimsical cat themed wedding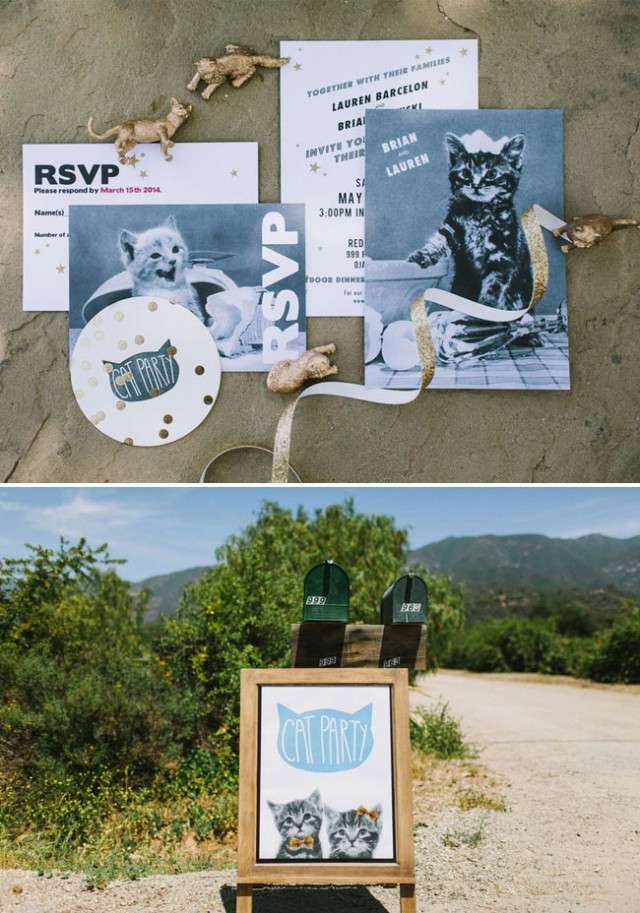 Business Bites
♥ Six things we all need to stop doing on social media
♥ Should you turn away business?
♥ On competition
♥ Yes, blogging is a real job!
♥ How do I create blog content that I don't get paid to do? I have a business to run!
Best of the Rest
♥ Homemade bath bombs!
♥ What I learnt by unplugging for a day
♥ I love Bri's tips for Airb&b hosts
♥ Prepare to have all your problems solved. Wine ice cream is finally a thing!
♥ This father and daughter remade Jurassic Park using Lego and it's amazing!
Have a good one lovers!