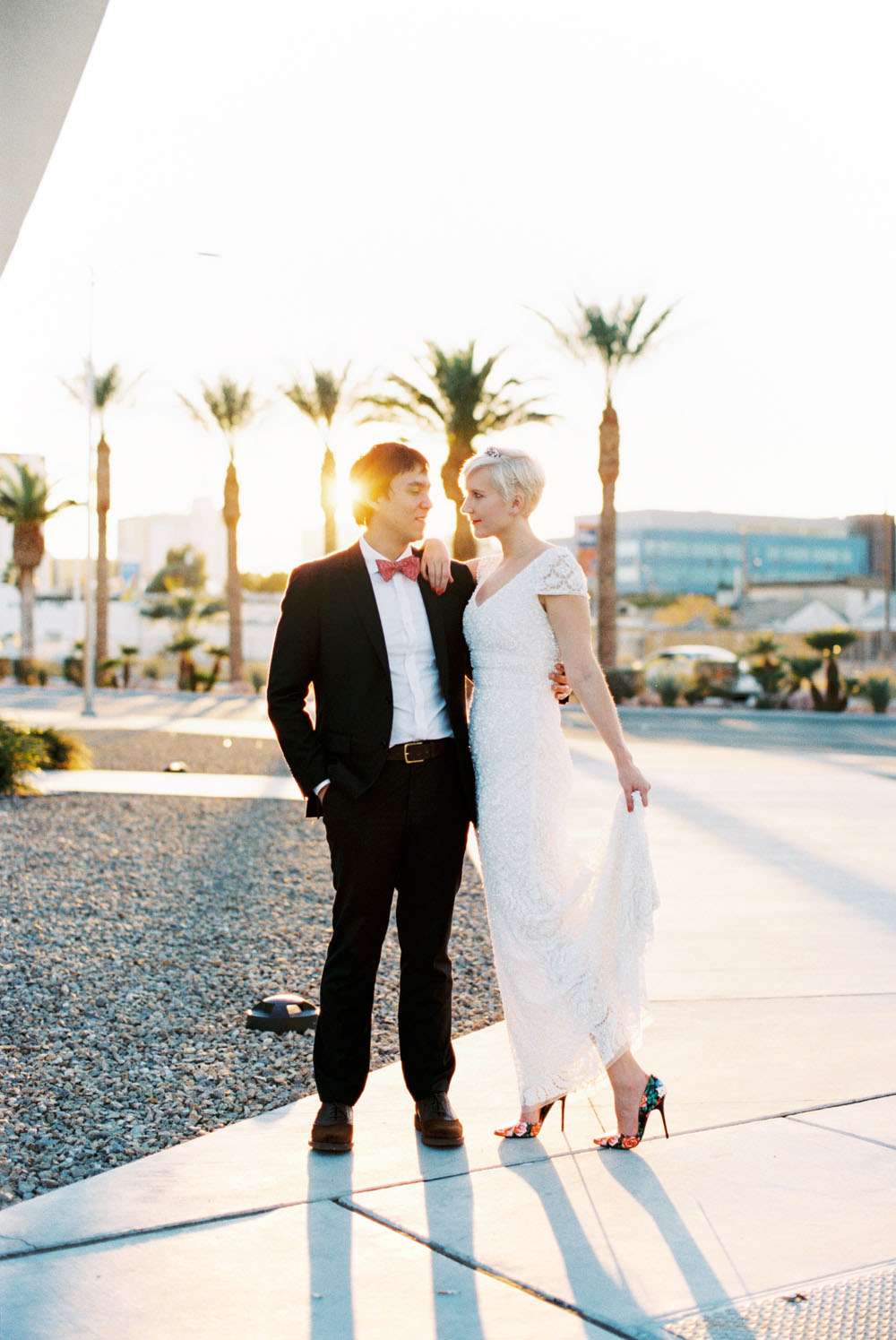 Karey and Ben flew over from London for a quickie Elvis wedding in Vegas and they brought their closest friends and family along for the ride! They planned the whole thing in just TWO WEEKS (yes, you read that right!) and kept the fact they were getting married secret from everybody back at home.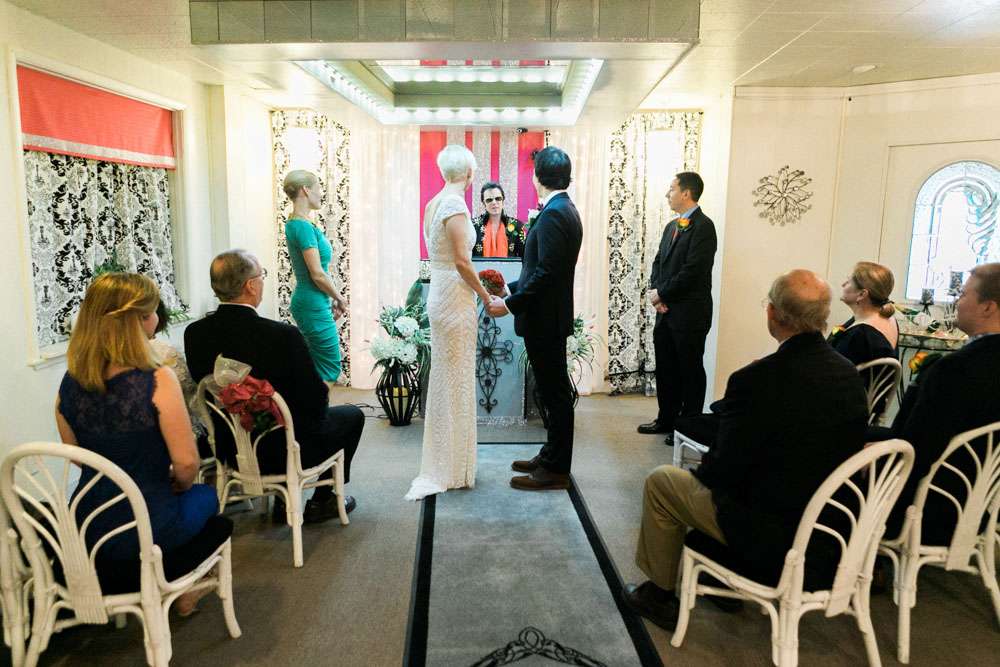 "We kept the actual event intimate and a secret so it was very important for us to share the photographs and video with everyone close to us after the wedding", wrote the bride. "We didn't want people to initially find out via social media, and since I work in tech, I put together a webpage curating all the documentation. We also sent out 200+ Vegas postcards with a custom web URL to friends and relatives all over the world! The response was so well received and really made those not there still feel like they were a part of the celebration."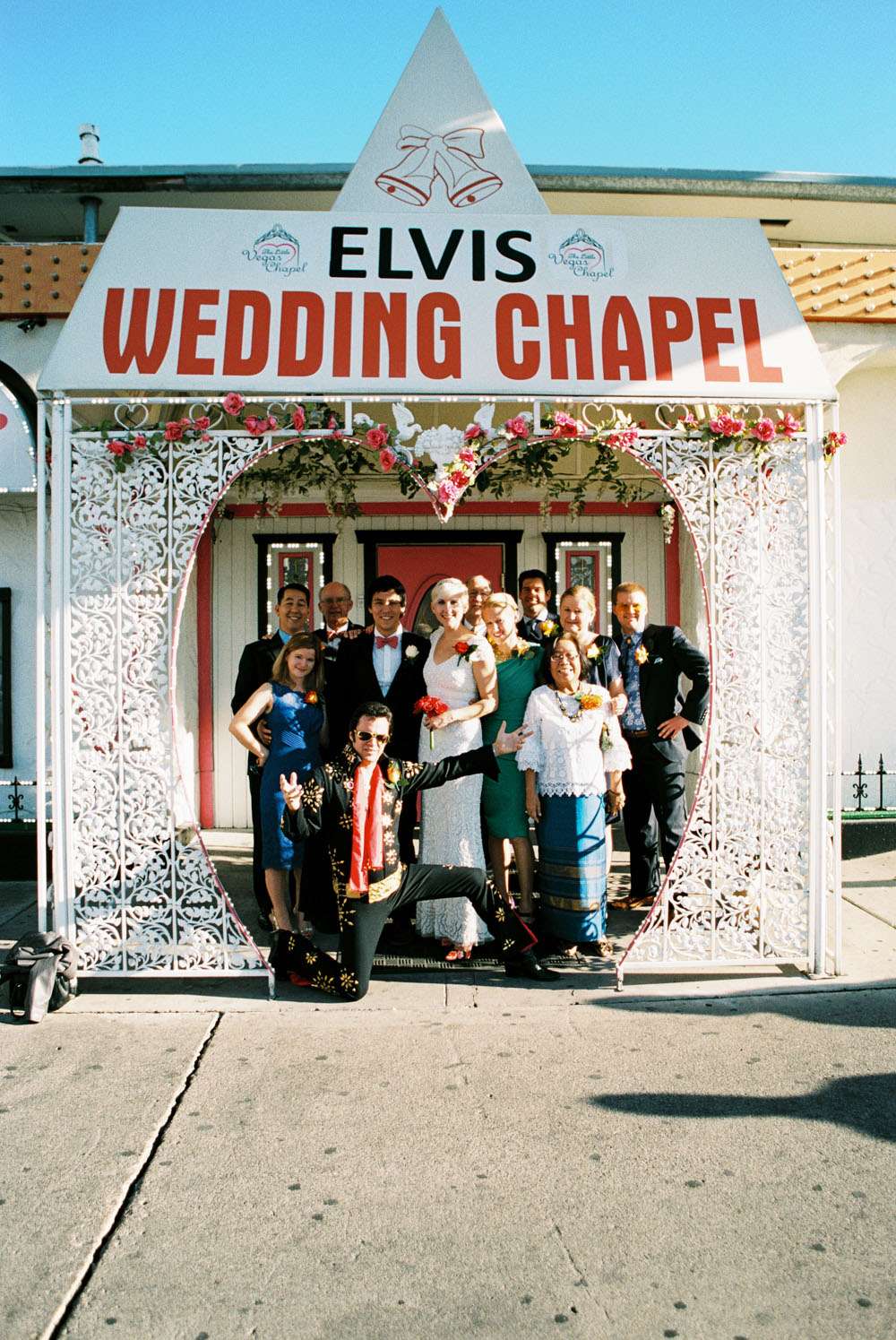 "As we were planning things very fast we found online reviews and our families very helpful in the run up!" she said. "We relied heavily on reviews for literally everything and as this was so crucial in both making decisions quickly and easing our stress levels, we also made it a point to write our own after. Our families were also incredibly supportive. As I'm an obsessive documenter of most things, in addition to hiring a professional photographer, I asked my sister to pick up eleven disposable cameras. These greatly lowered the threshold for everyone to participate in documenting all aspects of the weekend while helping remove the temptation to post on social media until we announced it ourselves."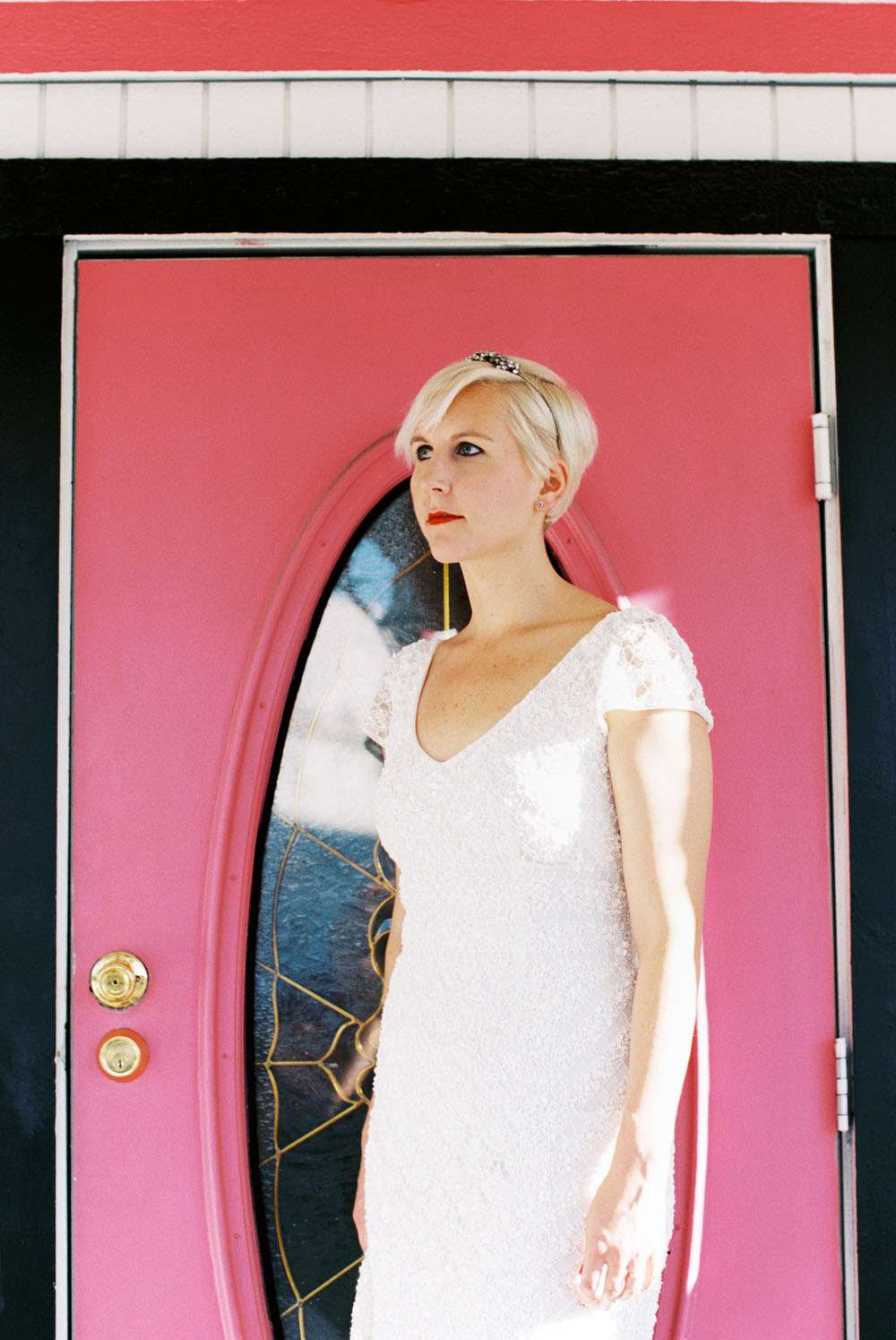 Karey's dress was from Theia and her shoes were Steve Madden. "As time was so tight, I was very lucky that my dress fit without needing any alterations", she said.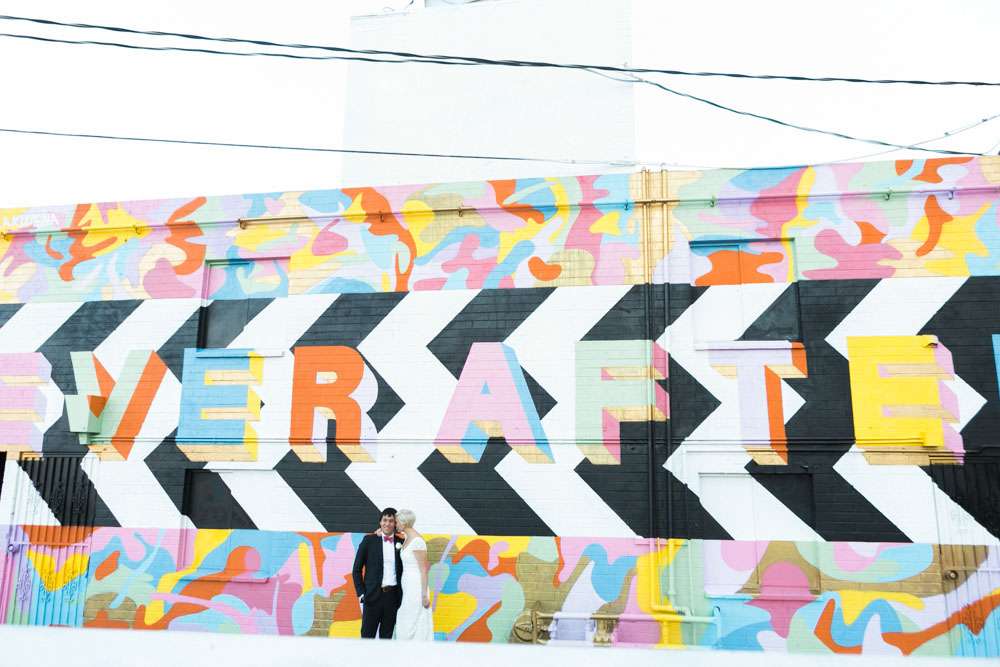 The main reason we planned their wedding so fast, was as two Americans living in the UK, the bride encountered a work Visa obstacle and for her to remain living here they needed to get married – fast! "As our wedding was initially based more on a legal formality, we debated whether to include our families at all", she said, "At first we thought we might just keep it between us and do something separate with them later. However once we started the planning we realised how important it was to have them there. Additionally, doing it so last minute meant we could only have immediate family which gave us the perfect excuse to keep things small. We are glad we listened to our hearts and committed to what felt right."