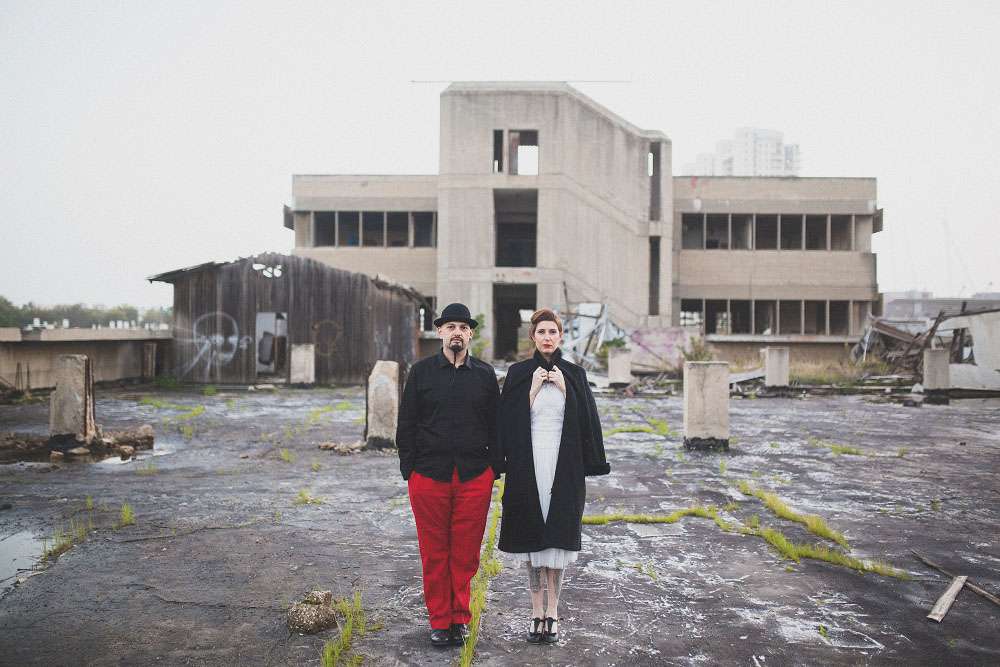 Mariana and Oz had a New Year's wedding on January 1st. Their ceremony was held at the groom's sister's house and their reception was at at loft (which had never been used for a wedding before) the day after.
"We divided our wedding to two days", explained the bride, "the first was the religious ceremony and the second was the party. We had 50 guests for the ceremony, only close family and friends, but most importantly our three dressed up dogs! The decorations and the incredible vegan food were all made by the groom's sister and niece. After that we went with our families to a vegan restaurant in Tel Aviv."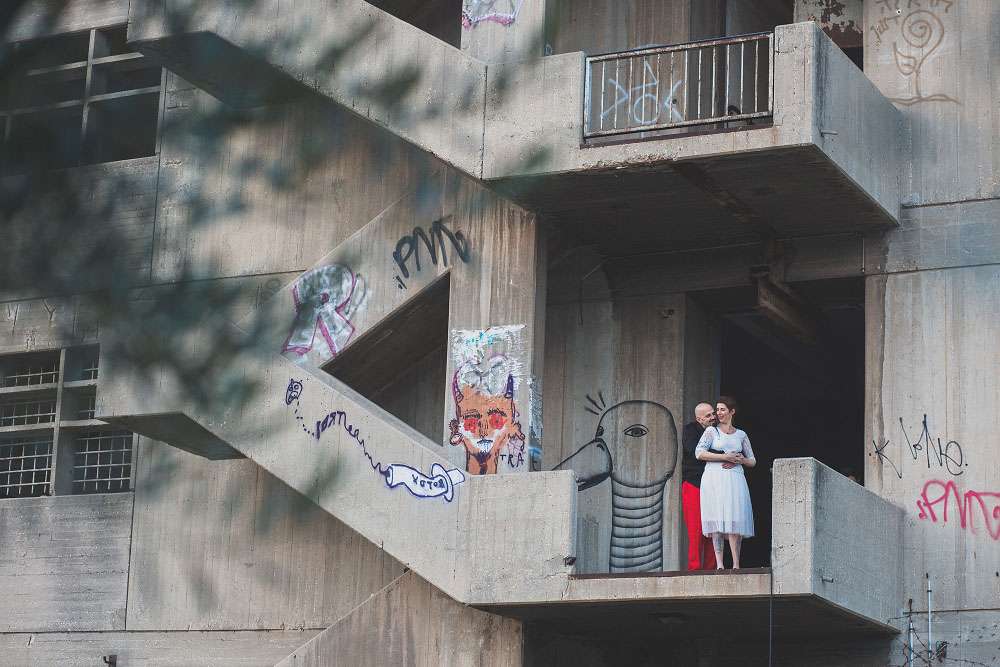 The Israeli couple wanted their wedding to be stress-free. That meant they forgot about having any extra stuff like flowers and centrepieces, and instead of a cake they had a table with various deserts and treats. Their reception was basically just a big rave! "One of my favourite things about the wedding was our car which was decorated with skulls and black and red ribbons!" Mariana laughed.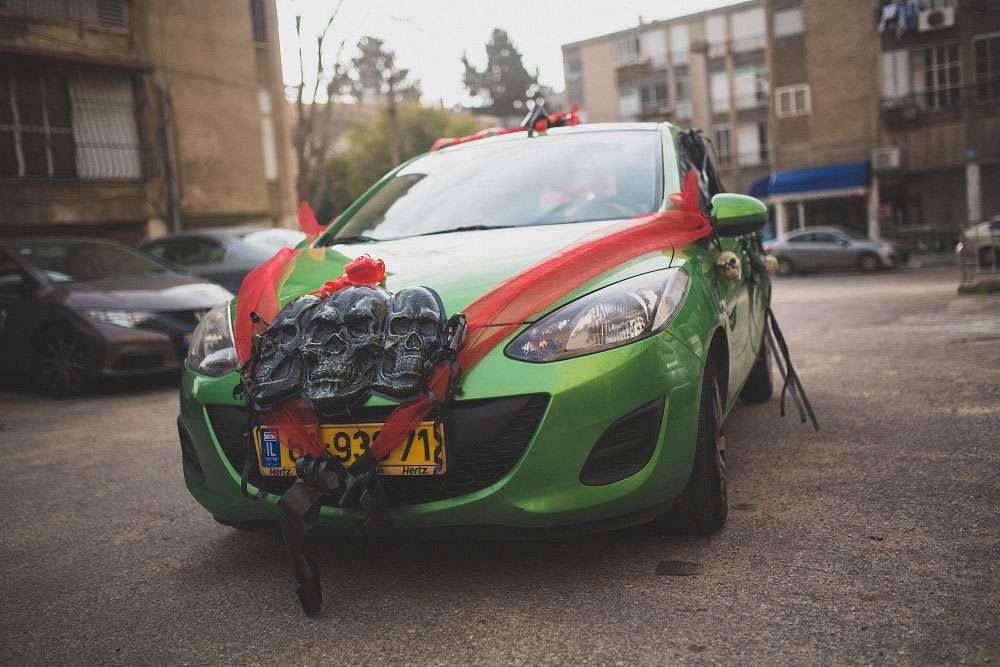 "For the party we were dressed in black, white and red and all the guests were asked to dress in the same colours. The music was essentially rock and metal and a bit of an Argentinian touch. We had a vegan buffet and lot of alcohol. The food and drink were our biggest expenses but we really saved on our clothes. My ceremony dress was bought on AliExpress and my party dress was made in Argentina and brought to Israel by the my mother. Oz wore clothes from Etsy and eBay."