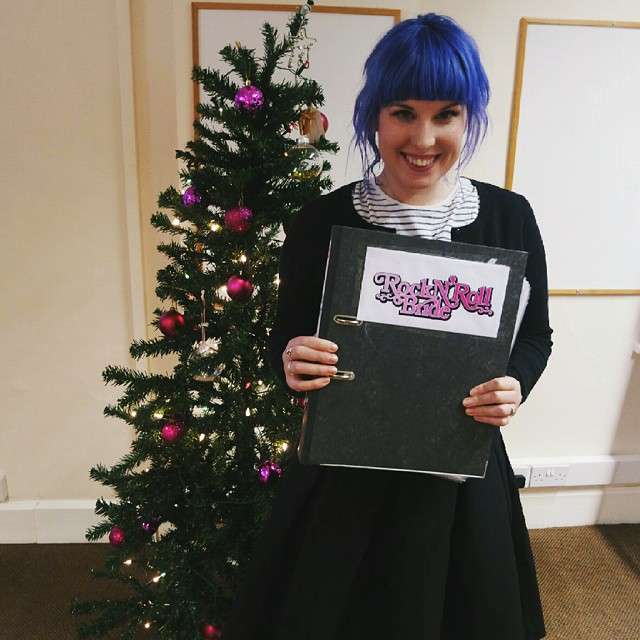 It's just one week until Christmas and I got the BEST gift of all yesterday. I went to Giraffe Media HQ, the publishers of my new magazine, to sign everything off and send the first issue to print! It was very The Devil Wars Prada but much more friendly… I arrived and was presented with 'The Book' – a mock up of how the magazine will look in a binder. Flipping through each page made it seem oh so real. I can't bloody believe this thing is ACTUALLY going to be in the shops!
Issue one hits the shelves on January 8th and will be sold in WH Smiths, Morrisons and some independent newsagents. If you can't find a copy locally, or you're not in the UK, you can also purchase a subscription online (details of which I'll be sharing as soon as it's ready!) OH MY GOODNESS THIS IS ALL TOO EXCITING, roll on January 8th!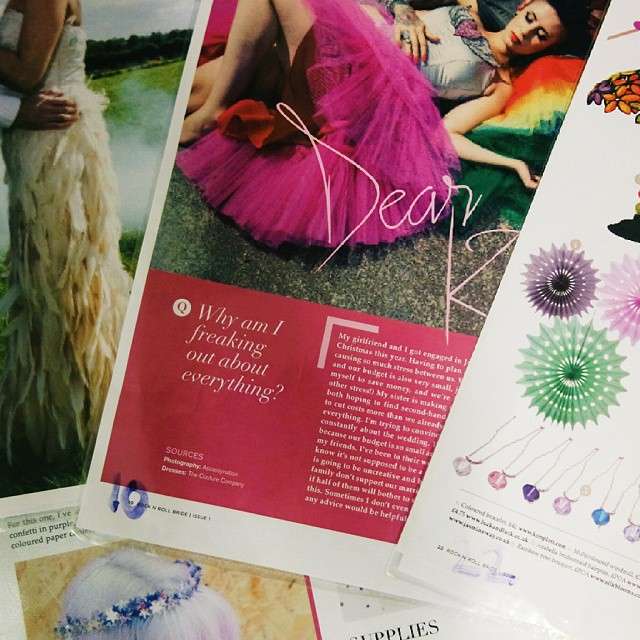 Here are some other treats from around the interwebs over the past seven days….
Weddings & Weddingy Things
♥ Retro Rock n Roll picnic wedding
♥ Intimate summer greenhouse wedding
♥ New York meets Palm Springs wedding
♥ Plum and navy wedding inspiration
♥ Edwardian inspired wedding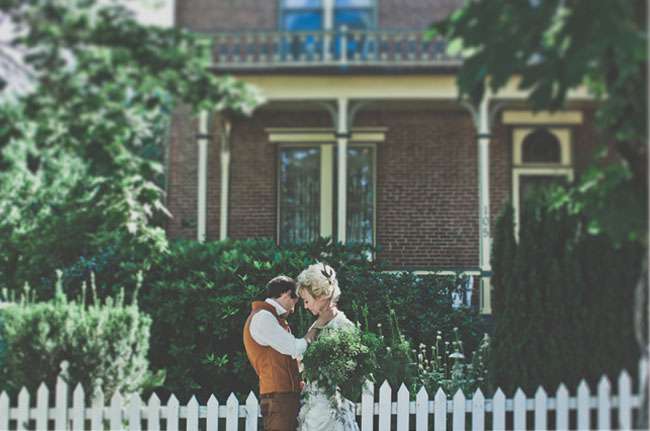 Events
♥ The Eclectic Wedding Extravaganza is coming! The slightly crazy, oh so awesome wedding fair will be in Birmingham on Sunday 1st February and (for the first time ever!) London on Sunday 1st March. It's one of my favourite wedding shows EVER, tickets cost £3 in advance or £6 on the door, and I'm going to try my best to be at the Birmingham one!
They are also currently giving away FIVE pairs of free tickets to the show of your choice. Simply comment on their Facebook page to enter!
Business Bites
♥ Your most overlooked business success secret
♥ How to keep your cool during busy times
♥ 100 lessons learned from 10 years of blogging
Best of the Rest
♥ The future of print magazines (I obviously found this especially interesting listening!)
♥ 15 of the most creative Christmas trees
There'll be no Thursday Treats next week as we'll all be up to our eyeballs in turkey and mince pies, but I'll still be around, blogging something pretty everyday. Keep popping by for your weddingy fix and have a GREAT Christmas babes. I love you all endlessly!