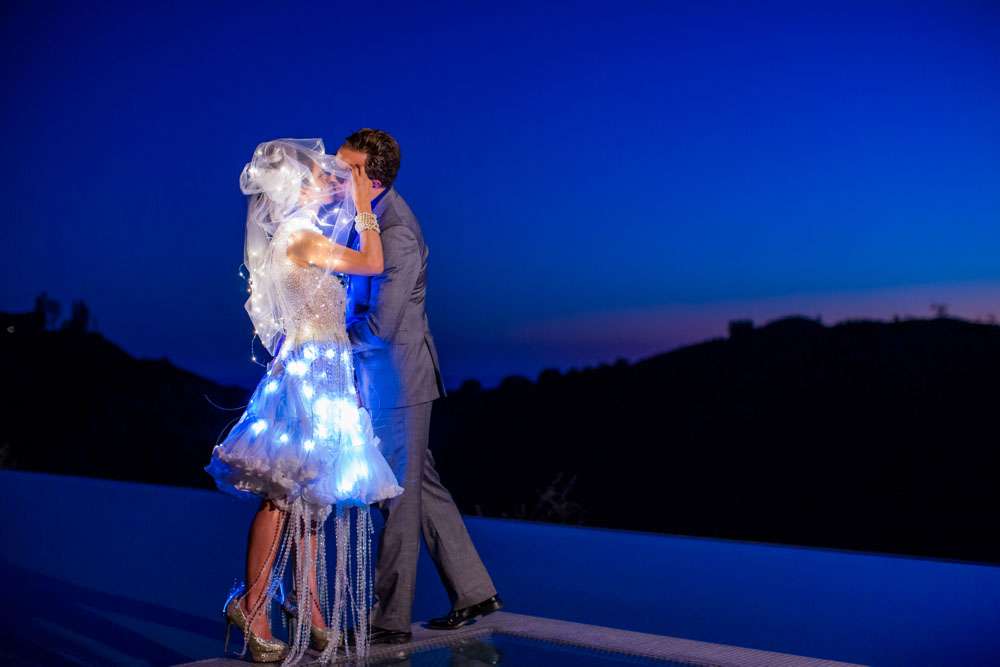 Just when I think I've seen it all when it comes to wedding shoots, something like this lands in my inbox and I start to question everything!!
LA based designer Evey Rothstein was inspired by the lights of Disneyland to create some truly impossible dresses. She explains, "The Disneyland light parade opened my eyes to the possibilities of dreams and imagination as a child. I have always gravitated toward all things sparkle covered and am fascinated by fireflies and bio-luminescence. I love figuring out how things work and playing around with soldering irons, LEDs and fiber optic filaments."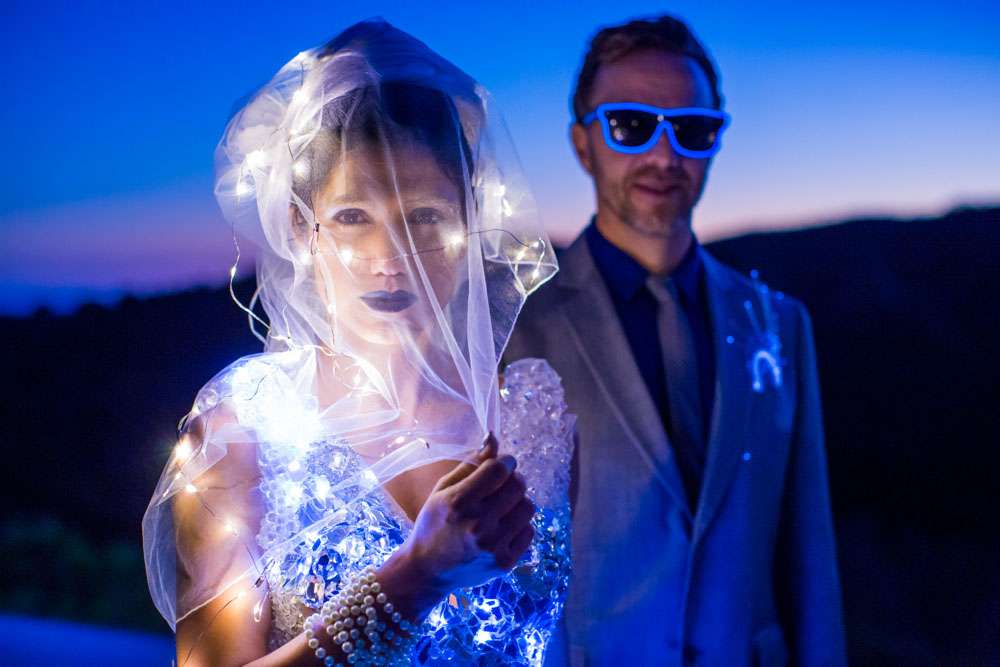 "There is different inspiration behind each dress. The chandelier dress came about because I was intrigued by the way light shines through cut glass and crystals. I created this fiber optic chandelier dress with a smashed mirror disco ball-like mosaic."
"The rainbow paint dress was inspired by Jackson Pollock. I envisioned the body as a canvas and I splattered it with fabric, neon colors and light in an abstract experimental way."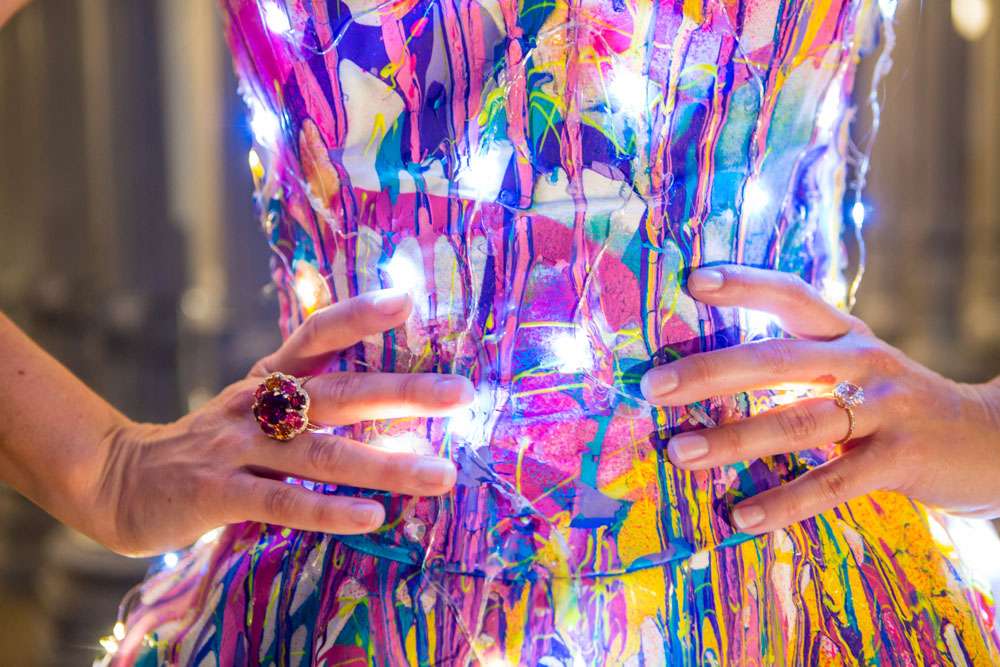 "Finally, the blue and green tea length dress was inspired by Disney's Frozen and the way light twinkles on a beach at night."
So what do we think? A bit too 'My Big Fat Gypsy Wedding' or do you love them as much as I do?