It's that time again. It's the week before I go away on a big Blogcademy trip and I'm trying desperately to write and pre-schedule three week's worth of blog content before I hit the road. Something weird has happened to me this time though. Usually, I chain myself (metaphorically speaking!) to my desk, and bash them out easily. It takes a long time, sure, but I'm a nerd and I usually always get them all done with a few days to spare.
Yet this time I seem to have been sabotaging myself. I don't know if it's the time of year, and wanting to take things sloooow, but I've been procrastinating a bit and I ended up booking a lot of things in that took me away from my desk this week.
On Tuesday I was invited to the Vivienne Westwood 2015 press preview at their Davis Street store in London. I have been a MASSIVE Viv fan for years, and in fact the very first thing I ever bought when I earned some money from this blog was one of her necklaces, so it was pretty incredible to be invited into the inner circle.
If you have deep pockets for your wedding dress then you HAVE to go see them. Good God, they are too damn beautiful in real life (of course my photos do not do them justice!) The Princess dress (above) might have just taken the lead as my favourite wedding dress of all time. Can I please just own it to flounce around the house in?
Before we crack on with the real reason you're here today (Thursday Treats baby!) I wanted to give you a quick little update to let you know that on Monday I fly out to Australia for the final leg of our 2014 Blogcademy tour.
We're teaching a class in Sydney on November 29th and 30, in Melbourne on December 3rd and 4th and in Auckland on December 6th and 7th. Yes, it's going to be a full on trip but I'm so excited to see my babes again and to meet some brand new blogcadettes (by the way, if you'd like to come along, we can totally squeeze in another little one!)
Do you know we've taught close to 700 people at this point?! What the hell right? That is a LOT! We're also planning something BIG which we'll be launching in the new year. A lot of people have asked for it, and we've definitely listened… that's all I can say for now!
SO if you need me, I'll be in a completely different time zone, and in SUMMER! I'm raiding my wardrobe and trying to remember what we wear when it's not frigid outside.
I'll see you on the other side!
Weddings & Weddingy Things
♥ Bohemian wedding with a patterned wedding dress
♥ Love shoot on the streets of Paris
♥ Seriously cool art gallery wedding
♥ Pennsylvania corpse bride
♥ Rock n Roll wedding ideas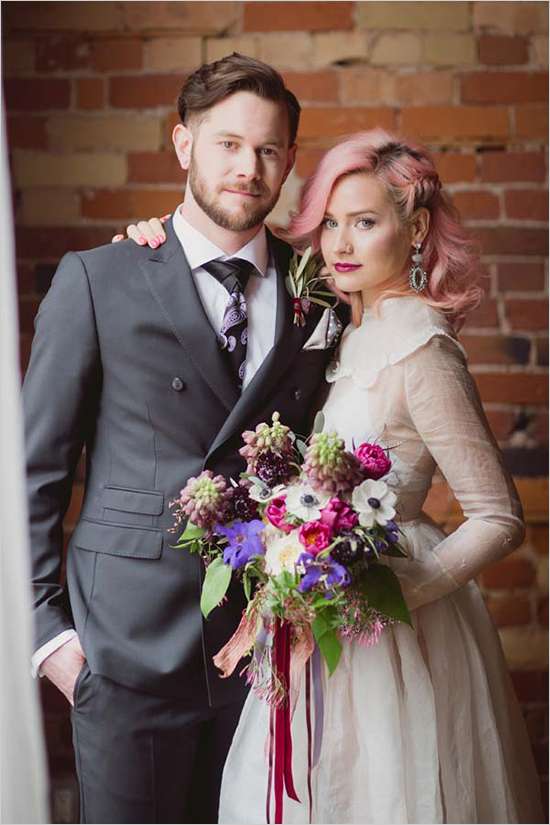 Business Bites
♥ The benefits of having a creative workspace outside of your home
♥ Of course it's been done before!
♥ Running out of topics to blog about? Follow these 5 simple steps
♥  A brutally honest rant about not working for free
Best of the Rest
♥ DIY Tattly ornaments
♥ Mary-Kate and Ashley talk to Elle about 10 years of The Row
♥ When friends go from IRL to URL
♥ I made Eleanor cry (I don't have, or want, kids, but this is adorable!)
♥ Typegenius helps you find the perfect combo of typefaces
♥ You can Pantone your iPhone keyboard
♥ Solange and her son dancing at her wedding (you saw the photos too right? SO PERFECT!)
And finally…
This post gets a mention all on it's own. Gala wrote it and it's SO IMPORTANT. In fact I think it should be required reading for all teenage girls. I applaud her for being so brave and putting this out there. As someone who had very similar experiences with older boys and men as a teenager, I wish I could have read something like this when I was 14.