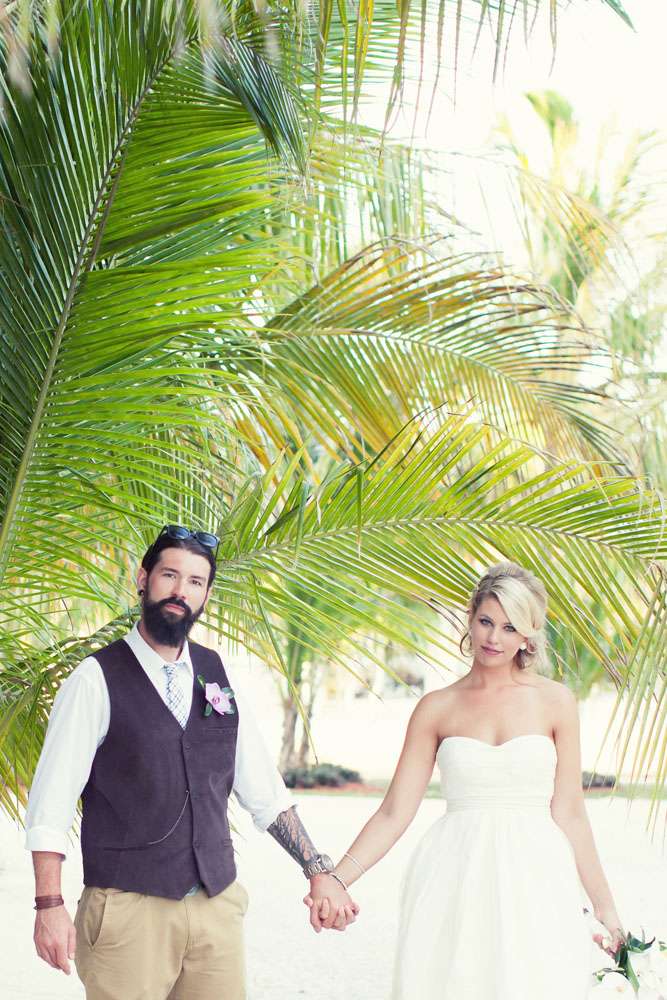 Taylor and Derek wanted a glamorous destination wedding so they flew off to the Florida Keys. The day was held at The Key Largo Lighthouse and the ceremony was officiated by the bride's uncle which made it extra special.
"I really wanted classic elements and a neutral color palette for our wedding because the venue was so beautiful", the bride began. "We really wanted to highlight the gorgeous ocean, palm trees, and stunning orchids. I wore a Vera Wang White Collection gown and my bridesmaids all wore off-white. All their dresses were different. My only other requirements were that they were not be full length,  and have some kind of texture. The end result turned out so beautiful."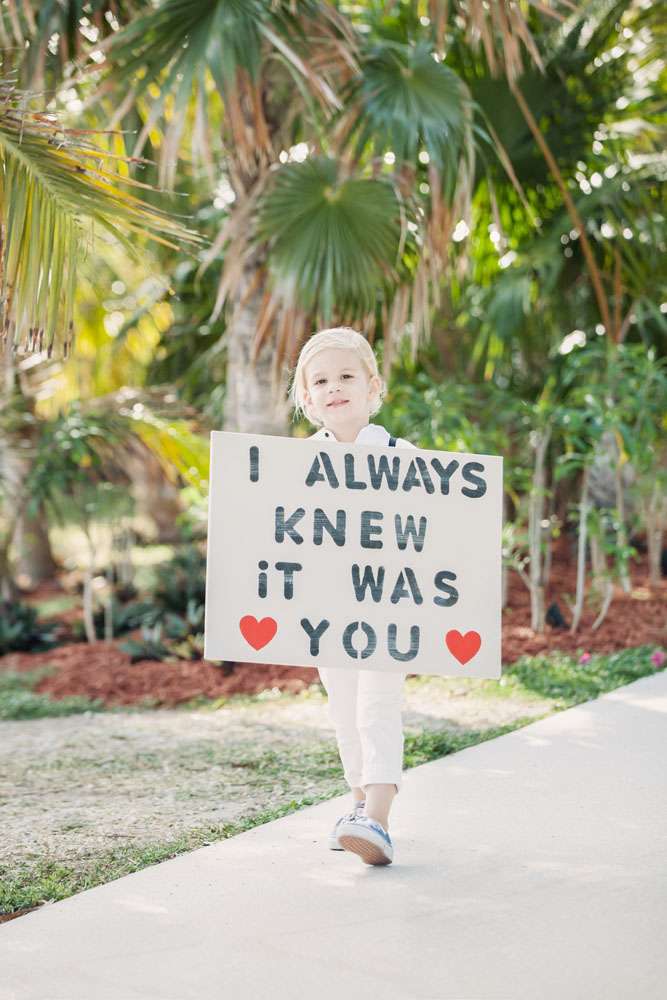 "One of the most unique elements of our wedding would definitely be some music choices. We came up with a really fun mix for the reception and had some untraditional songs play during important moments. For example, we played The Smiths song There Is A Light That Never Goes Out when we cut the cake. I am a Morrissey fanatic and how do you not play your favorite music on your wedding day? We had such a romantic meaningful ceremony and after we kissed we walked out to White Lies song To Lose My Life. It started at the chorus. This was the perfect transition from romance to rock and roll party time."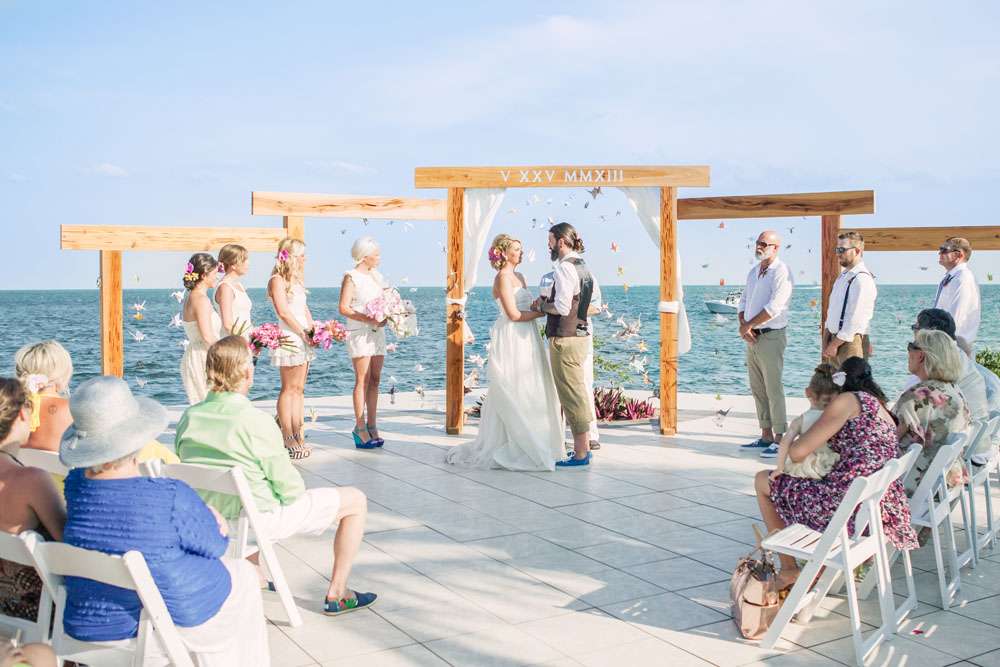 "Our wedding was  the best day ever!" Derek chipped in. "Rock n Roll with a hint of traditional, but mostly alternative, and casual all mixed together."
There was plenty of DIY in the wedding including the guestbook and alter. "Our guestbook was super different being an 8ft tall custom art piece that our guests all added their own artistic flair and signature too", said Derek.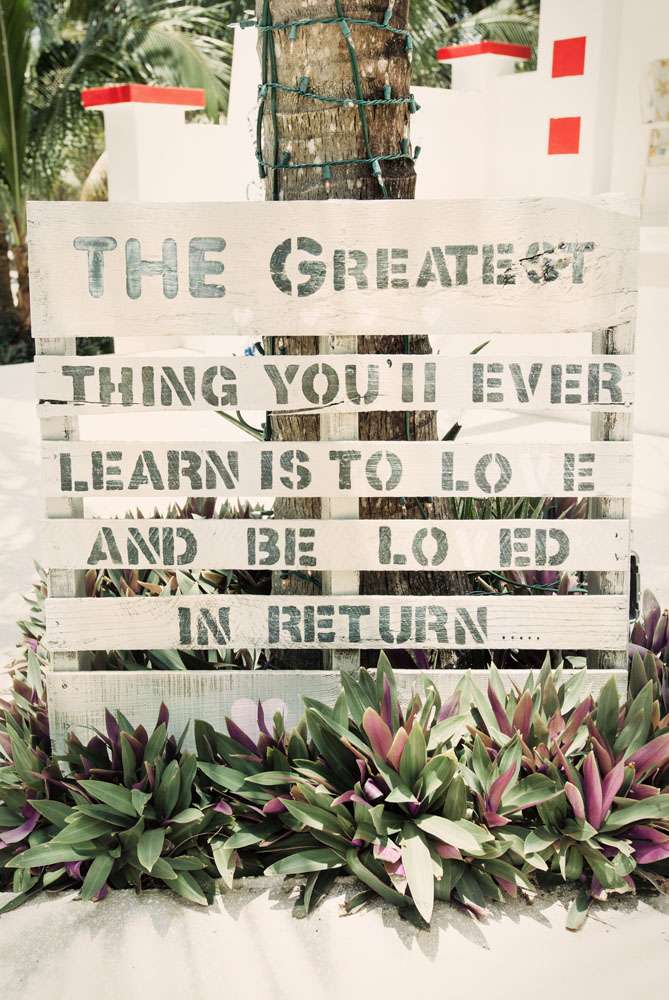 "I designed our one of a kind altar based on the ocean side ceremony space", Taylor interjected. "My dad is the genius that made my design come to life. I folded the cranes over many months before the wedding and my wedding party helped me string the ones that hung on the altar. I wanted to incorporate the cranes because of the romanticism behind the folk tale of a crane finding one mate and staying together for life. I also created all the bouquets and boutonnières and my wedding party put together the centerpieces. My mom made all the cute signage which was all a surprise."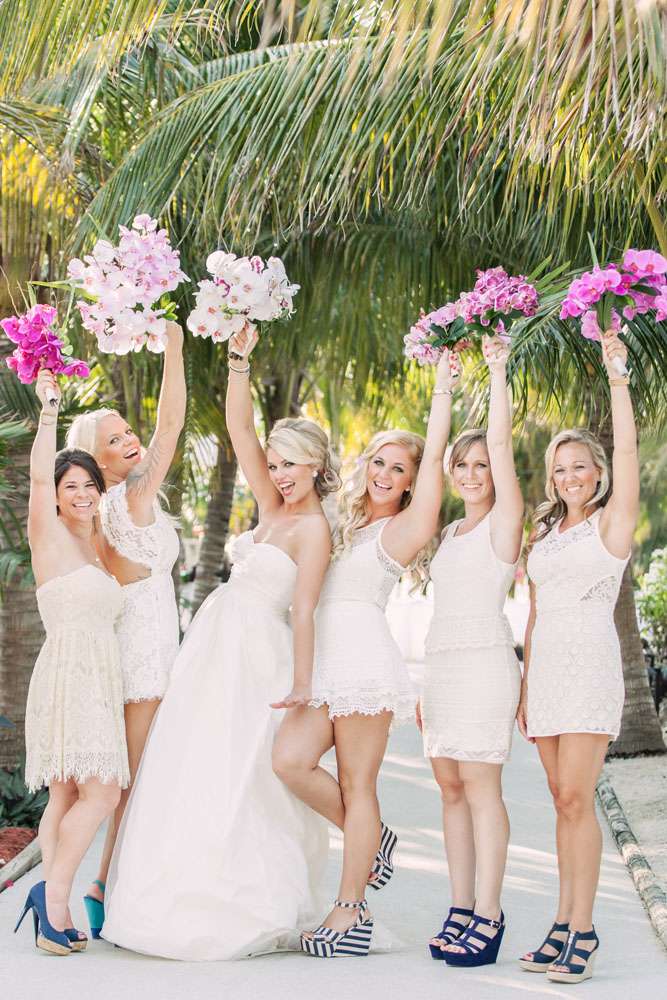 "Having a destination wedding was the best", the bride concluded. "Just make sure you have fun planning! You can't stress all through planning just for one day of fun. The wedding day goes by in the blink of an eye! Enjoy it and share in decision making with your honey. One of the best pieces of advice I have ever received: Don't spend more time focusing on the wedding that you forget to focus on the marriage. Let your individual styles shine at your wedding."