So many things have changed about The Blogcademy since our first class in October 2012. The in-person syllabus has been improved and refined, we've added our Home School offerings and we've launched a Level 2 workshop!
Despite all these additions and changes, there's always been one thing that's remained a constant: our attendees are just as wonderful now as they were in that very first class.
The thing I love the most about teaching The Blogcademy, as clichéd as it sounds, is meeting our 'blogcadettes'. Each person has their own path, their own unique story, and their very specific goals for their blog and businesses. They're passionate. They're individual. They're weird and they're wonderful in equal (glorious!) measure. I'm so grateful that this venture has pushed me out of my comfort zone, got me travelling the world and meeting so many phenomenal people along the way.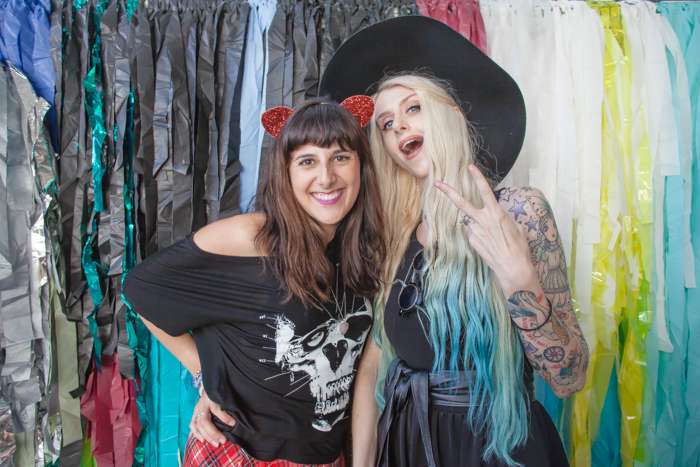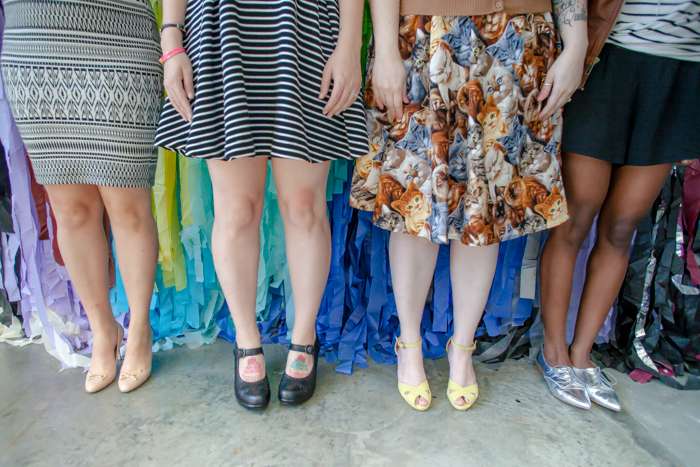 Our most recent classes were in New York and Washington DC.
We were so lucky in our New York class to have Latanya as our assistant. She attended our first ever workshop in 2012 and it was so amazing to catch up with her and find out how far her blog and business has come.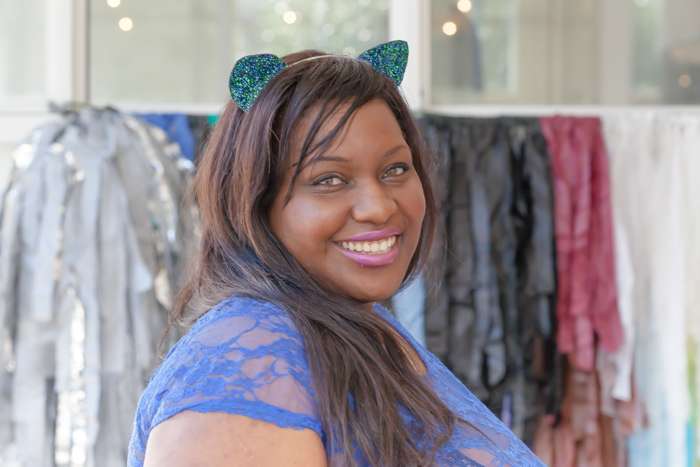 In this New York workshop we were thrilled to have The Color Condition on board who provided us with these EPIC streamer backdrops. Our friends and Rent Patina also loaned us some amazing vintage furniture. They do rentals for weddings too so if you're in the New York area you totally have to check them out!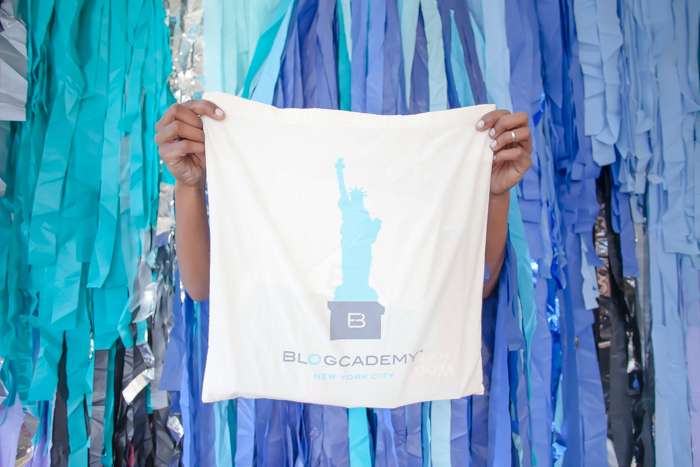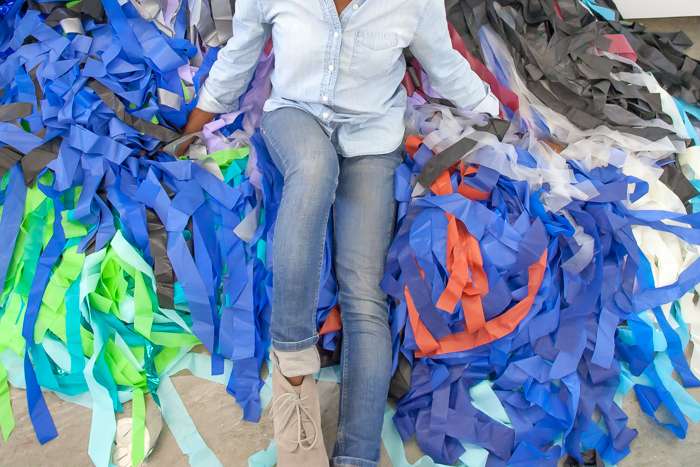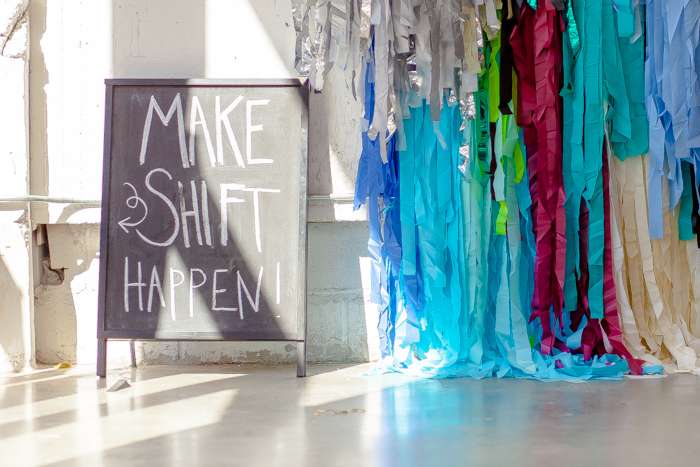 I featured Francilla's ridiculously insane Italian wedding and Ashley's incredible Autumnal celebration on this very blog, so it was so amazing to meet them both in real life! As soon as they walked in I felt like I already knew them, and we were gassing away like old pals. Ahh the power of the internet… and blogging!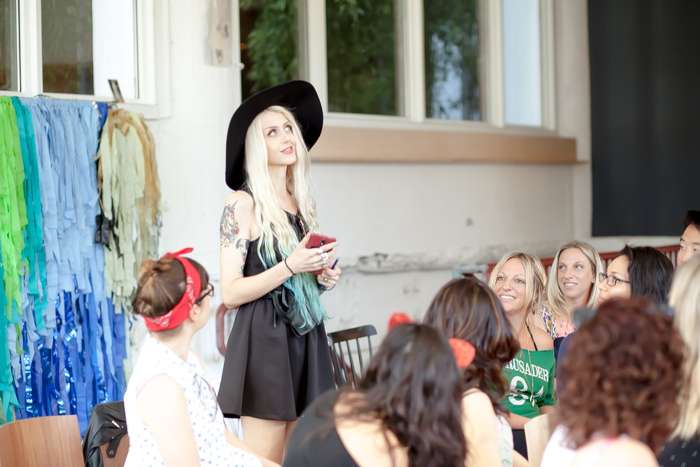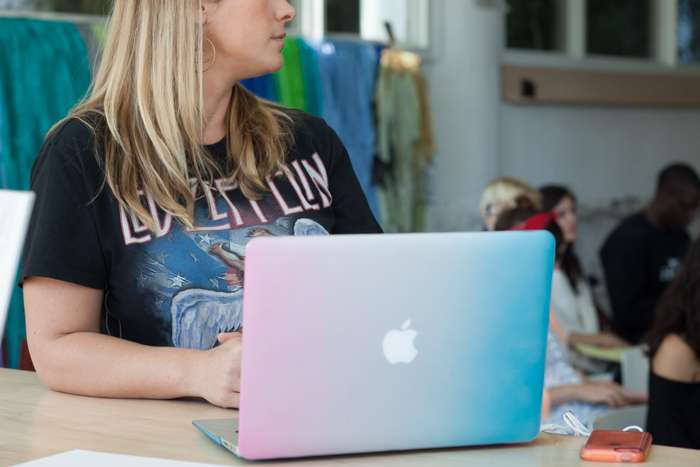 Our goodie bags were packed with lovely treats for our babes. This time we had sweet satin hair bows from Dark Pony Designs, turquoise head scarves from Remixed by Jacki, WordPress for Beginners books by Reeta Krishna, notebooks from Tigerlilly Quinn, tattoo transfers by Pepper Ink, decoden pill boxes from Luxy Loli, sterling silver jewellery from Sterling Forever, crochet scarves by The Pink Samurai, and of course glittery ears from Crown and Glory!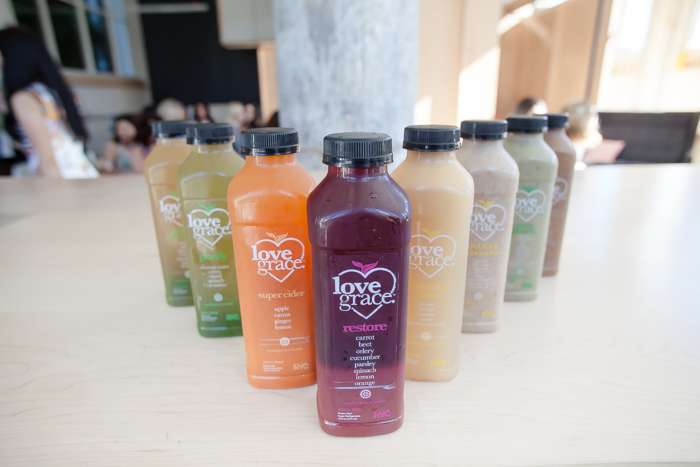 In New York, Love Grace came along to keep us hydrated and healthy with their delicious cold pressed juices all weekend! Can the UK please catch up with the fresh pressed juice fad already?! I am hooked!
After a stonking New York class, Gala and I had a week off in the city while Shauna flew across the country to go to Designer Vaca in Palm Springs! I also dyed my hair blue!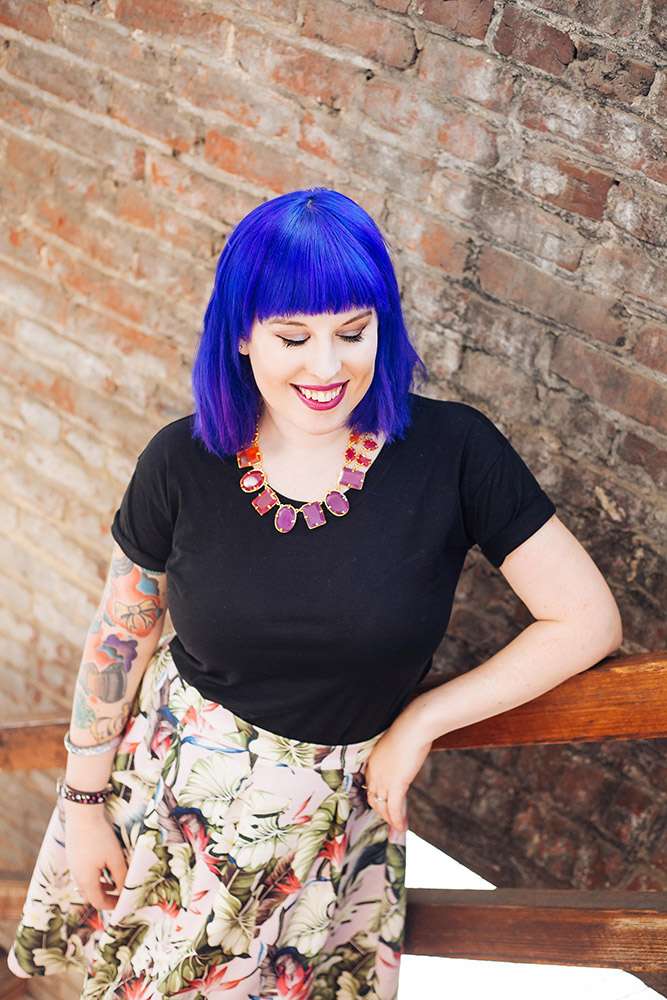 I wasn't really sure what I'd make of Washington. Apart from knowing it was home to the White House, the Capital Building, the Pentagon and a giant statue of Abraham Lincoln, I knew very little about it.
We were met by one of the nicest, friendliest bunch of women in this workshop though! Now, I know I shouldn't have favourites, but DC was probably my highlight class of year. Everyone was just so amazing and the atmosphere was electric! We even had a real life princess in attendance. Sora and her friend Sophie were a blast. They were so down to earth and funny. It was a complete pleasure to get to know them.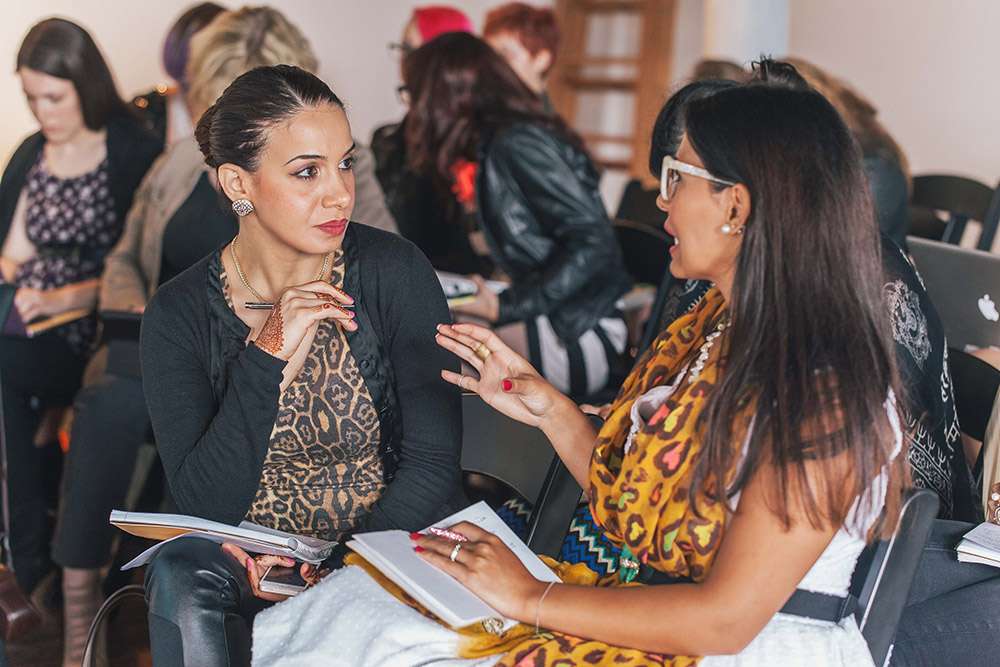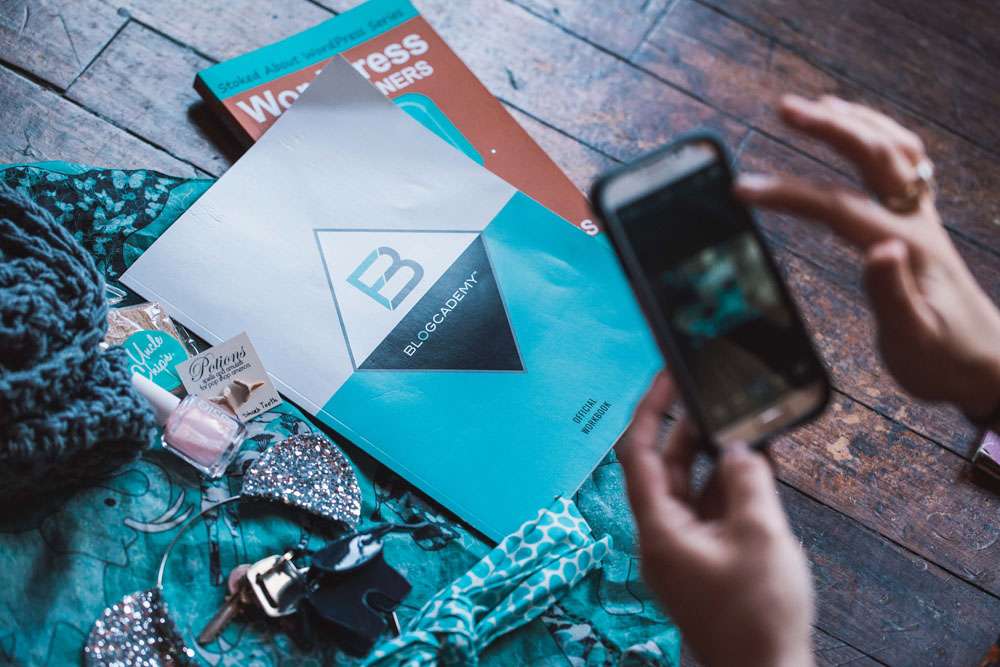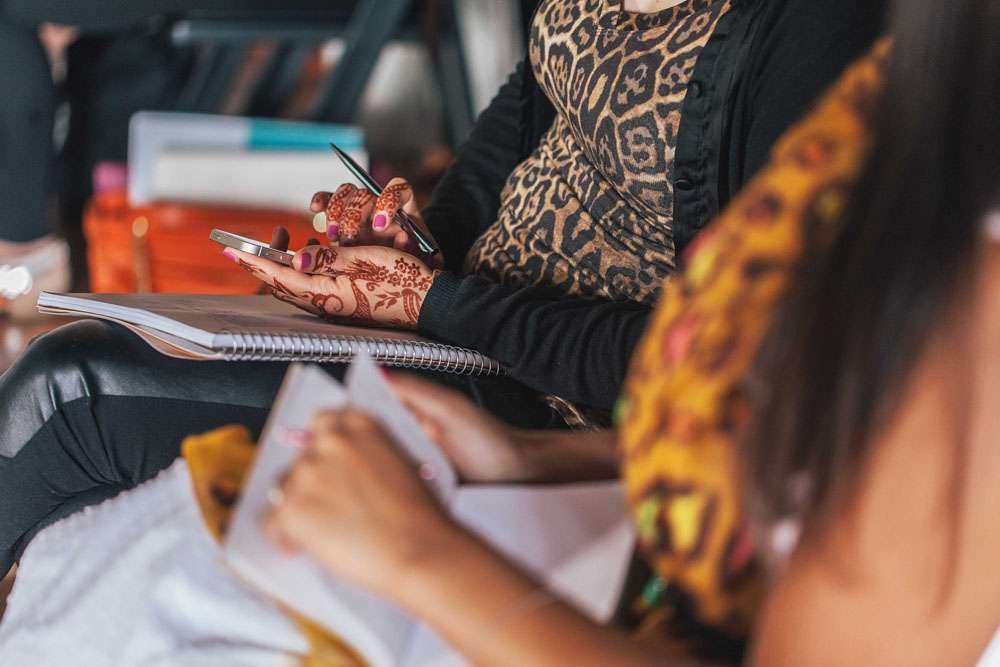 We also had our youngest EVER attendee. Anna is 12! We were so excited to have her in the class. She told us that her Scouts now has a blogging badge and that she was going to use everything she learnt in the class to make sure she got it! Wow, I wish I had so much drive and passion when I was 12!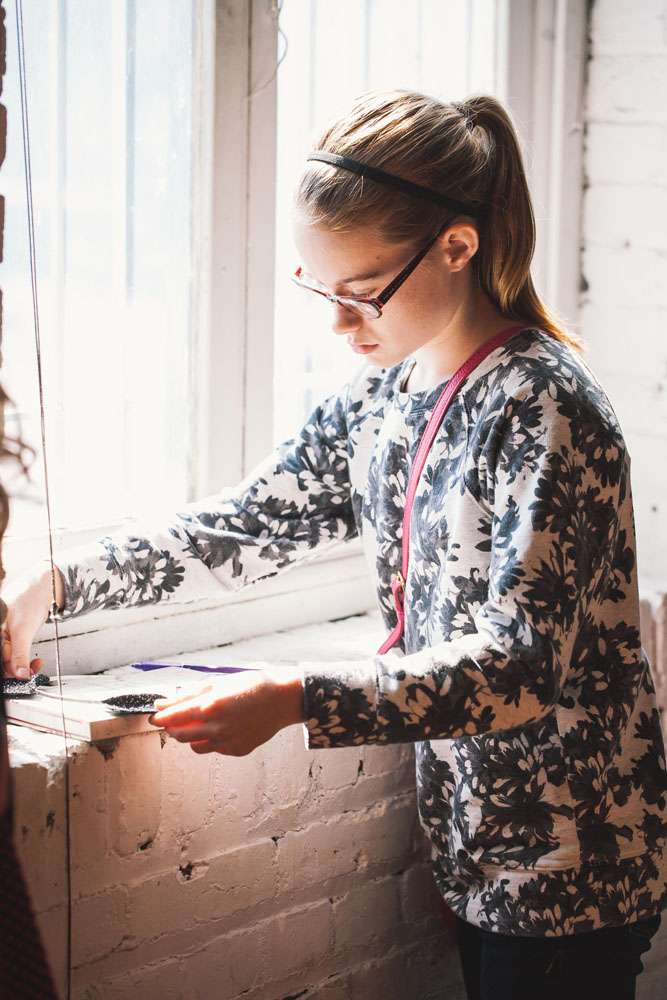 SO damn stylish. I mean, really…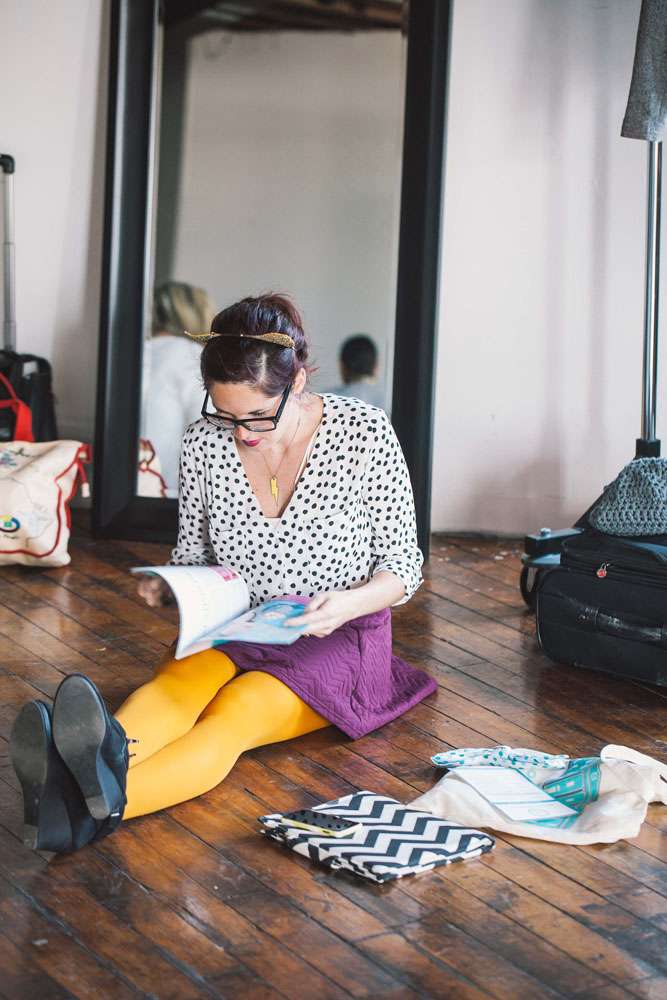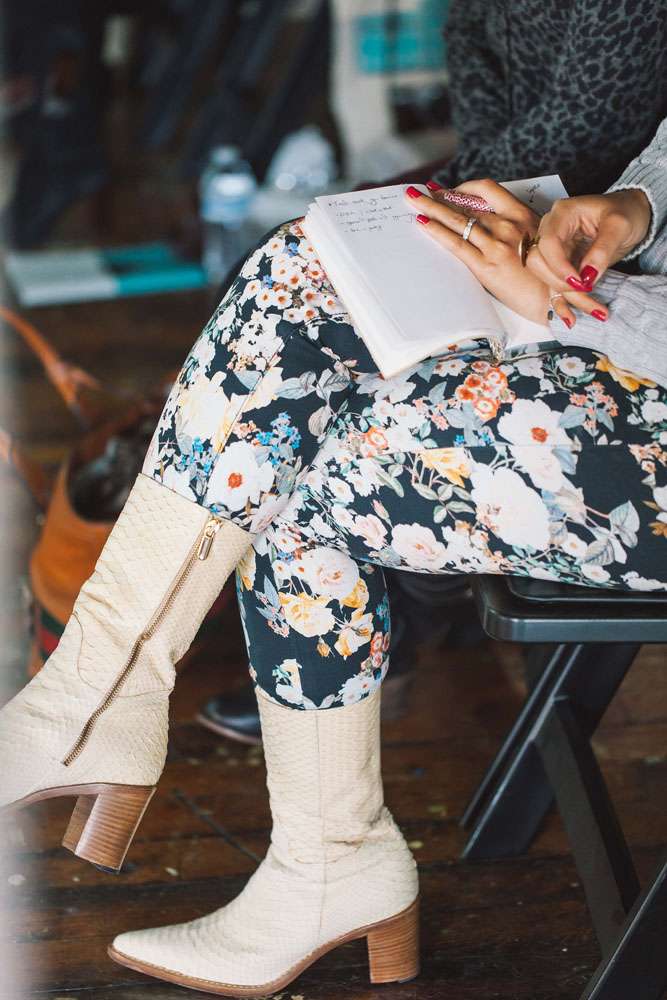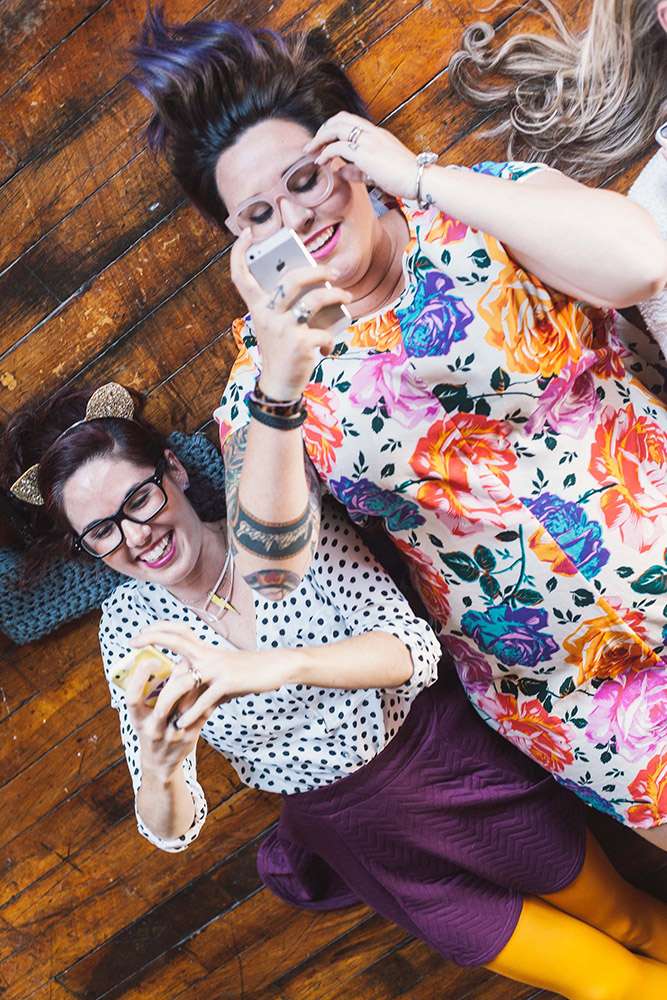 Taking a selfie with Erica, who assisted us during our DC workshop. She was a BABE and it was so awesome spending the weekend with her.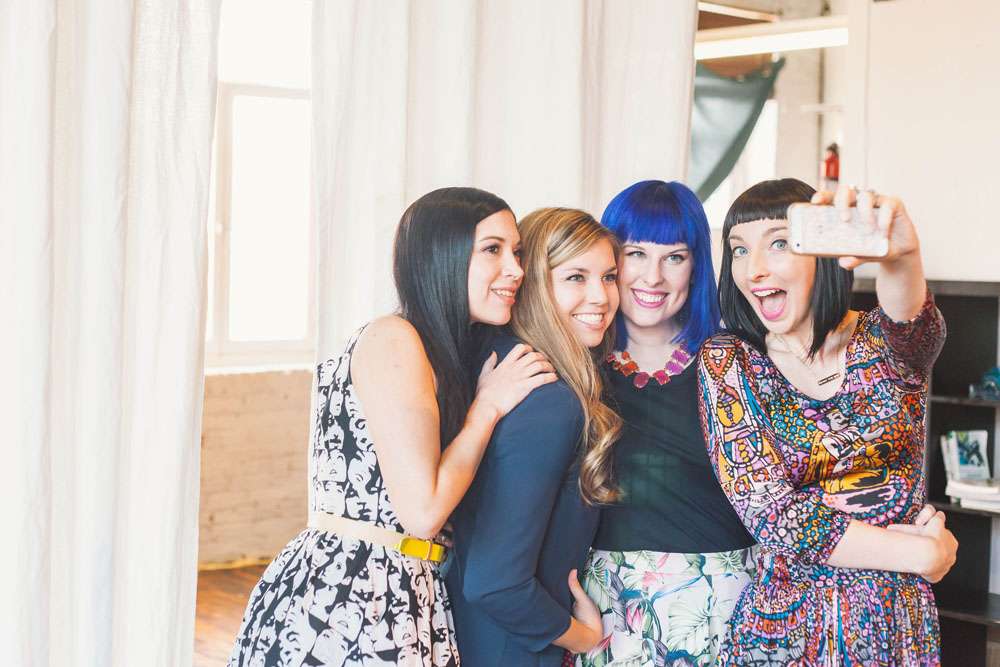 "Pull your funniest face!" Our gorgeous NYC babes: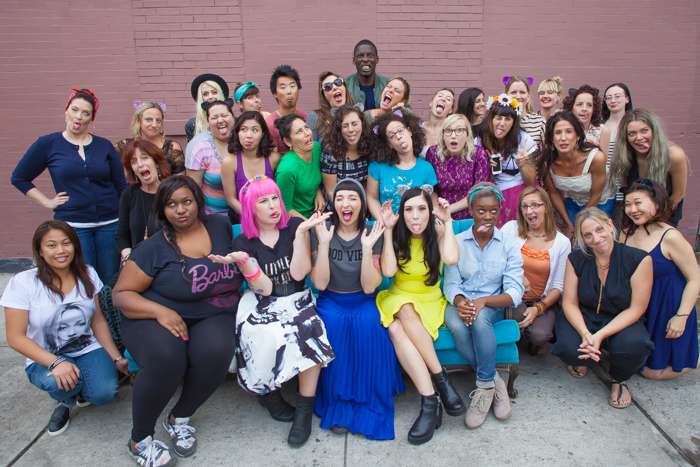 "Waaah! Let's all look weird!" Our DC wonder women: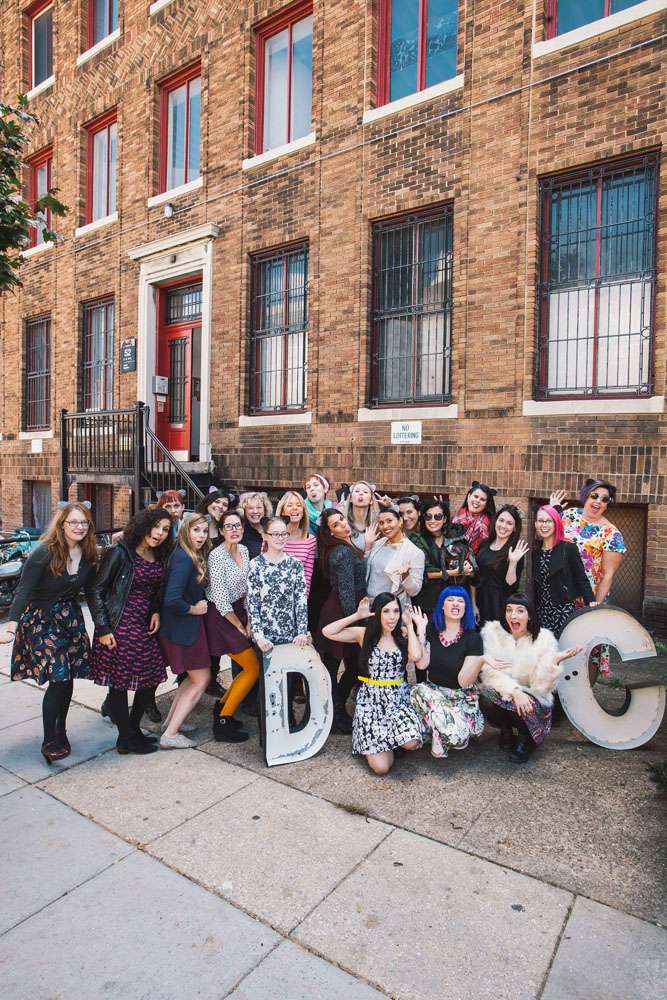 We've taught 24 classes now, which is close to 650 people, all about blogging and using the internet to elevate their businesses! Which, when you think about it, is quite bloody mind-blowing. When we tentatively announced our first workshop in 2012, we had NO IDEA that it would take us this far, and to so many different places. It's truly humbling.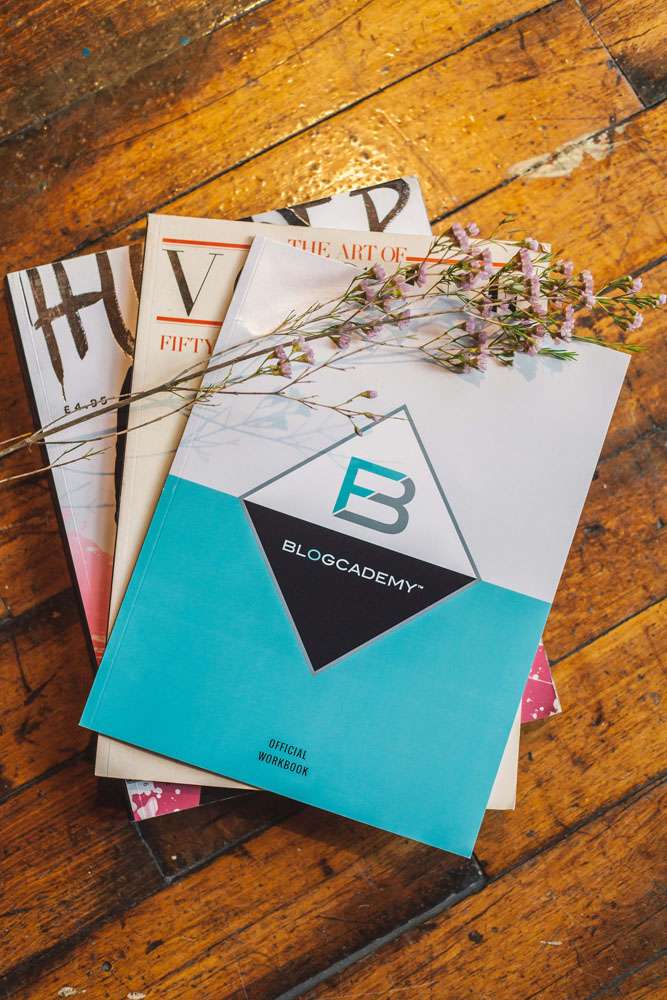 If you'd like to come to a Level 1 class you have three more chances this year. In November/December we're heading down under and teaching workshops in Sydney, Melbourne and Auckland. It will then be time for a much deserved Christmas break before jumping head first back into it with our 2015 tour!
In 2015 we're teaching this Level 1 class in LA, Austin, London, San Francisco, New York, Melbourne and Sydney.
If you've done the Level 1 class already, or you'd like to crack right on with our brand new Level 2 offering, which is aimed towards bloggers and business owners who want to start turning a significant profit, then we'd love to see you in LA, London, San Francisco, New York or Melbourne!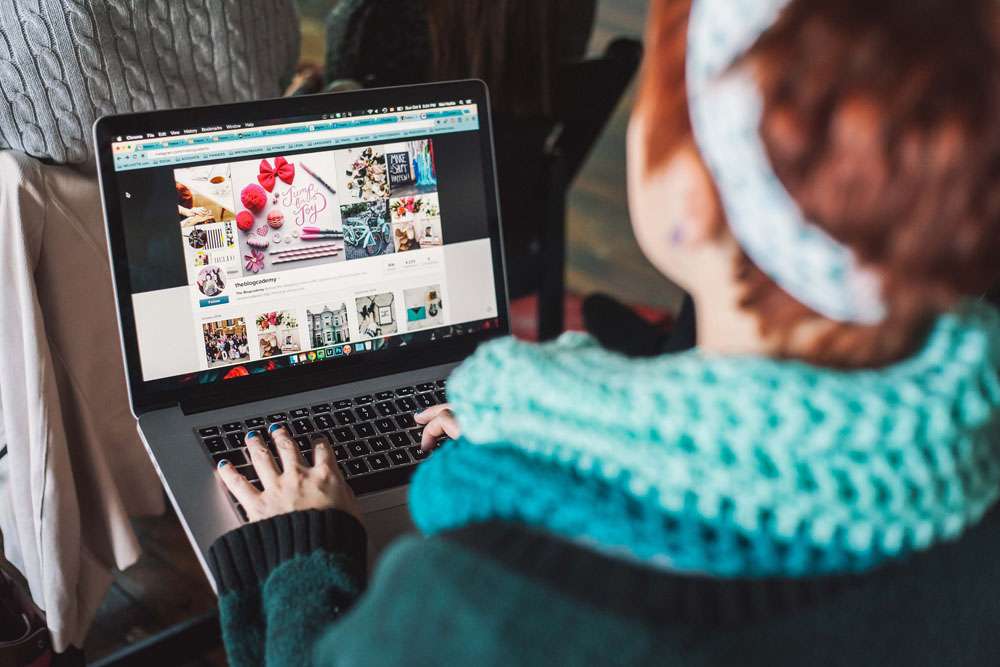 While our Level 1 class broadly covers the basics of getting started with your blog or business, our Level 2 class is where we've delve in deep to the nitty gritty of what it takes to turn your passion into your career.
We'll teach you all about how we each manage our admin, taxes and email (boring but oh so necessary), walk you through defining your brand's mission, narrowing your niche to attract your dream client, and determining where you fit in a saturated market. In addition, we'll be teaching you crucial information on how to build your audience and promote yourself online. If you've ever wanted to launch a digital product or sell your own creations but don't know where to start, Level 2 is also where you'd find out. Finally we'll crack on talking about about the ins and outs of self-publishing and walk you step-by-step through how and why to have a killer mailing list!
Phew! Sounds like a lot, but I promise, it's going to be fabulous. We'd love to see you there!