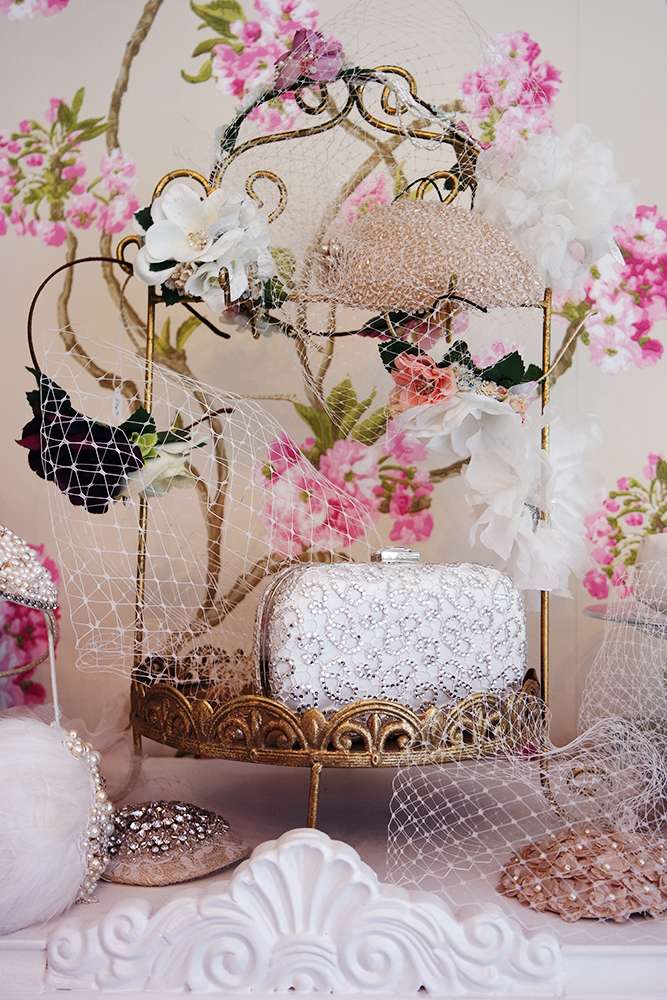 I just got back from a two night stay in London with Carly, my bestie from Uni, who I'm bridesmaid for next year. We had all manner of pre-wedding fun times, mostly drinking cocktails and DRESS SHOPPING. Oh yes!
We visited some of my favourite boutiques, Luella's Boudoir in Wimbledon, Blackburn Bridal in Blackheath (which I'd actually never been to before, but their Claire Pettibone collection was too beautiful to skip) and finally Fur Coat No Knickers near London Bridge. Many glasses of the fizzy stuff were quaffed, and many, MANY beautiful dresses were tried on. There were definitely some stand outs, and maybe one that's even going to be 'the one'. We both got butterflies and couldn't stop beaming from ear to ear so that's a good sign, right?!
This might be the most obvious thing I've ever written, but MAN, I love weddings. I'm so excited to be involved in planning her big day next November, this is going to be the most fun year ever!
Have you started dress shopping? Any butterfly moments yet?
Weddings & Weddingy Things
♥ Black and red winter wedding
♥ Romantic Brisbane wedding
♥ Revolution hall wedding
♥ Bright and textural wedding inspiration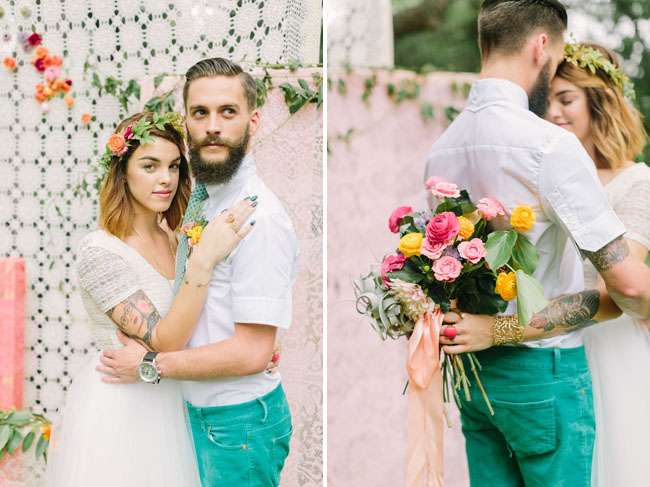 ♥ Vinyl themed garden wedding
♥ Nashville garden wedding
♥ Beautiful bouquet idea
♥ I love this bride's giant red flower crown!! (This one is similar)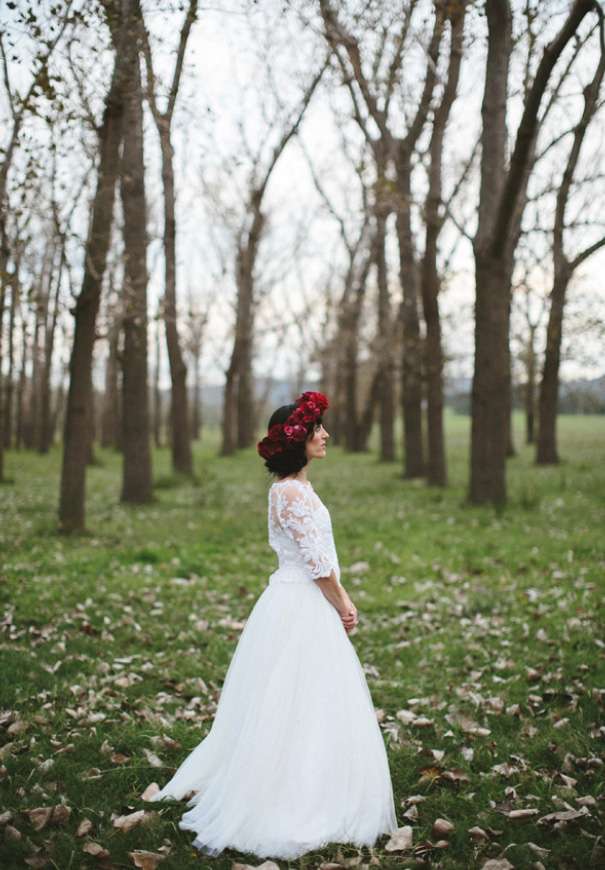 Sales & Events
♥ I'm super excited to attend the Cosmopolitan #FashFest on 18th September. if you'd like to come along too, tickets are £55. If you spot me, come and say hi!
Business Bites
♥ How to change the world and still have time for your friends
♥ What's your fear of saying no?
Best of the Rest
♥ Seven date ideas for the socially awkward
♥ My dream house
♥ Watch how 'electronic make up' changes this model's face