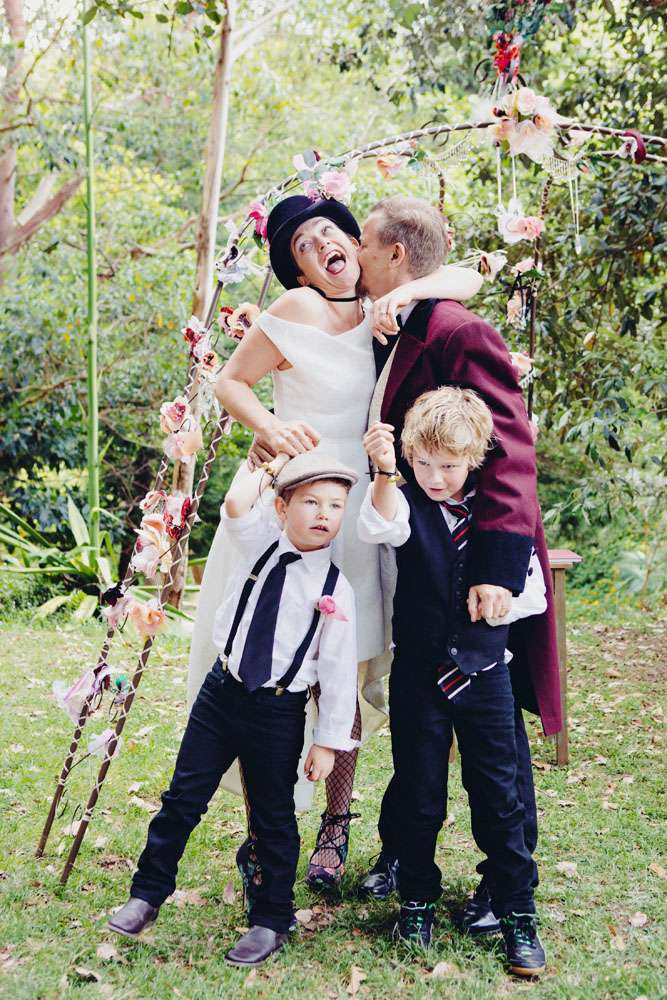 Paul and Fiona were married in a park in Sydney. They wanted a fuss-free wedding, one that was made a reality with help from all their friends and family members.
"Our wedding was an event that was the coming together of many creative people, both visual and entertainment which certainly gave it a feel that we wanted", explained the couple. "Having been together for 12 years already, we were after a comfortable and informal feel, not a high pressured event. We didn't have a theme but the feel although it was very much our special day, was a community event."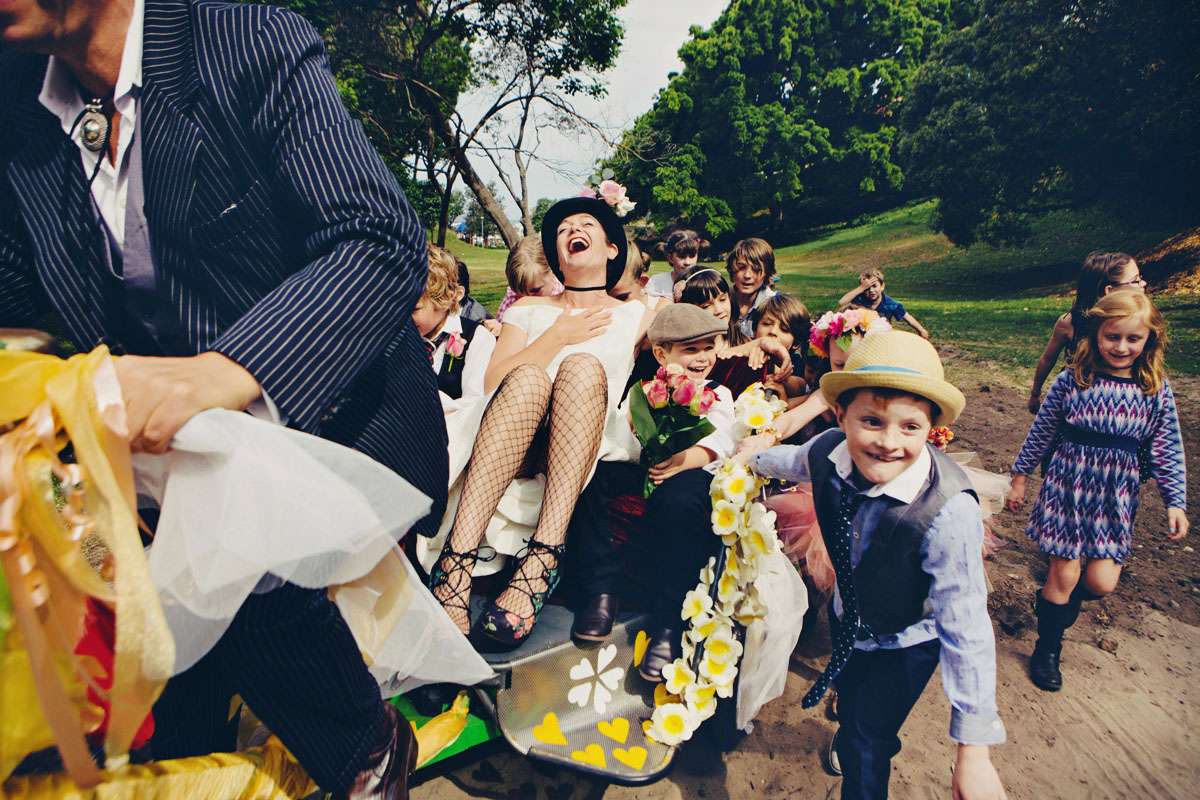 The couple ignored a lot of the wedding 'extras', opting for a relatively simple, yet quirky, event. The bride arrived on a self-decorated rickshaw, surrounded by about 20 children, and the ceremony arch, under which they were married, was decorated by her and a bunch of girlfriends. The cake was made by the mother of the groom, the flowers arranged by Fiona and friends.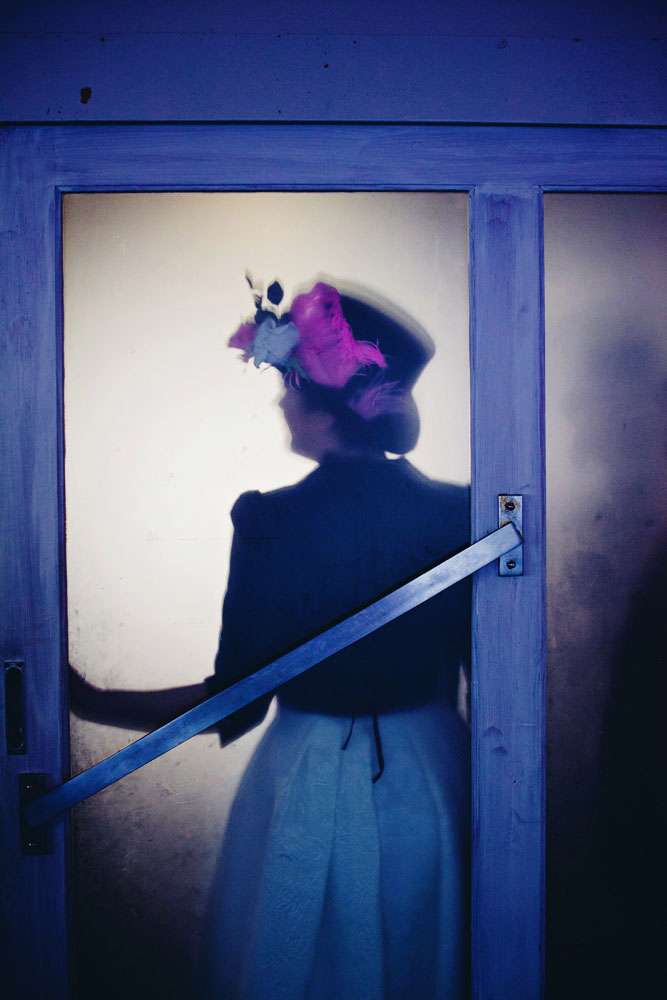 "Good catering was where we spent most of the money", they continued. "Davanna Catering did a wonderful job and we would recommend them to anyone. However we saved money by having lots of our wonderful friends help out. Our advice to other couples would be that you don't need to spend a lot of money to have a wonderful wedding!"