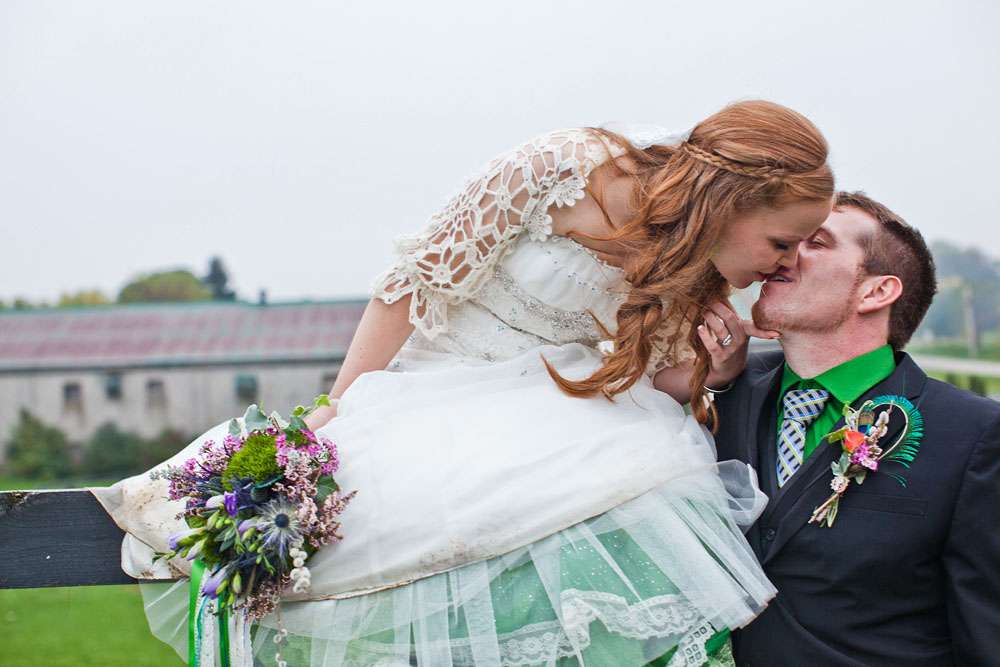 Kalli and Brandon were married Knollwood Golf Club Old Barn in Ontario, Canada. Theydidn't set out to have a themed wedding, but there were a definite butterfly, peacock and nature motifs throughout the day.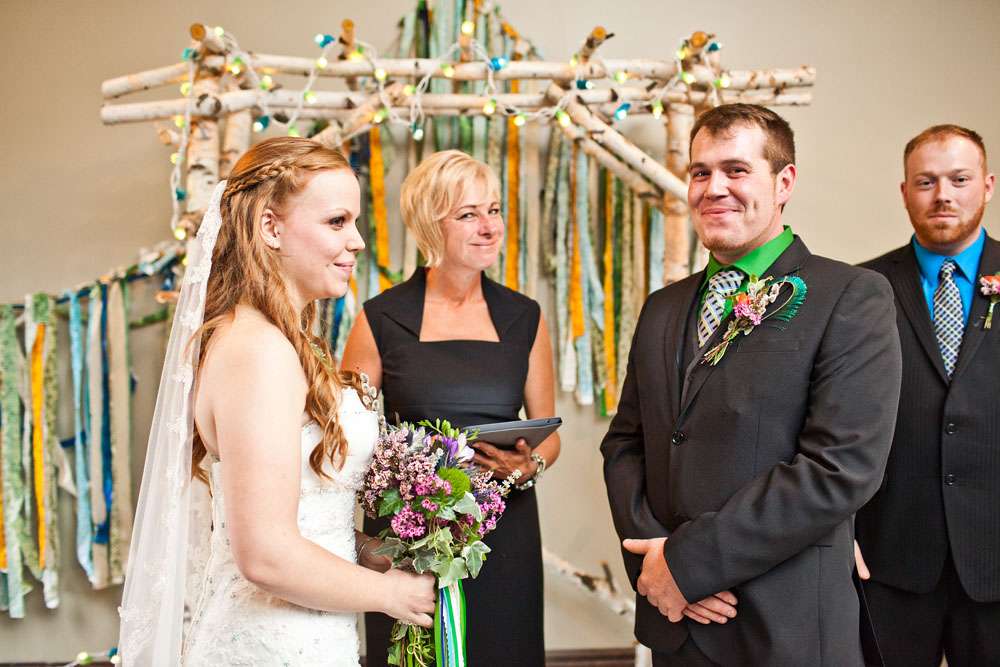 "We struggled with deciding on a theme for quite a while", Kallie began. " We had so many ideas and things we liked we couldn't settle on just one so in the end we kind of went with an 'anti theme' in a way. We just went with everything we liked. I tried to incorporate as many personal touches as possible instead of focusing on a particular theme."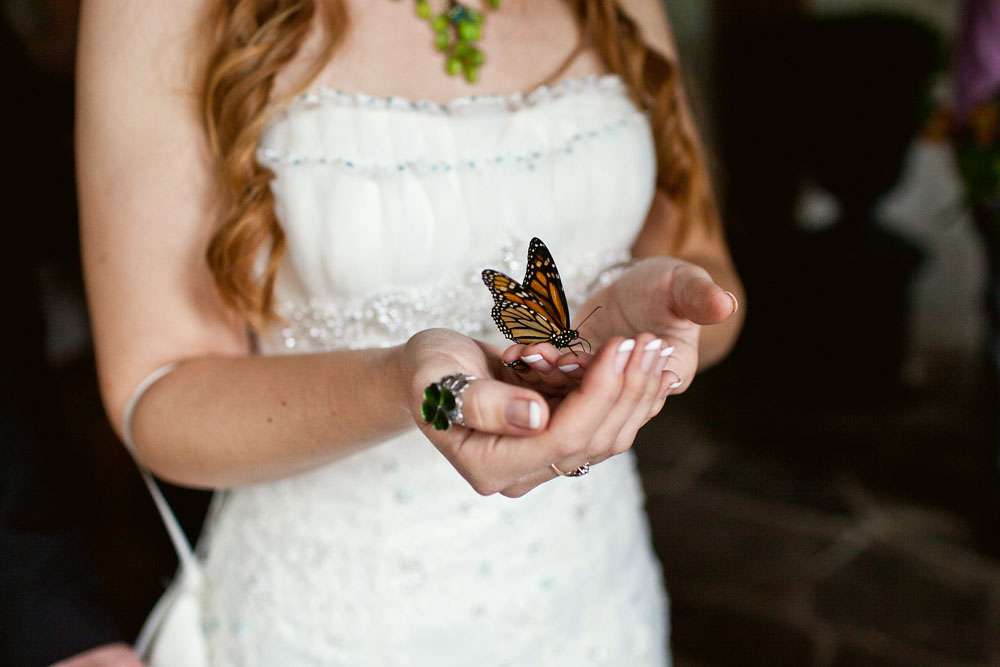 "One of my favourite personal things was the patch I had sewn into my dress which was a piece of my mom's wedding dress and my dad's jeans. I also had a note sewn onto the back of Brandon's tie. The backdrop and arch in the ceremony were made for the wedding. We also added a monarch butterfly release after the ceremony. I love butterflies as I used to raise them as a child and Brandon and I collect caterpillars each summer for his mother who is a teacher to raise in her classroom."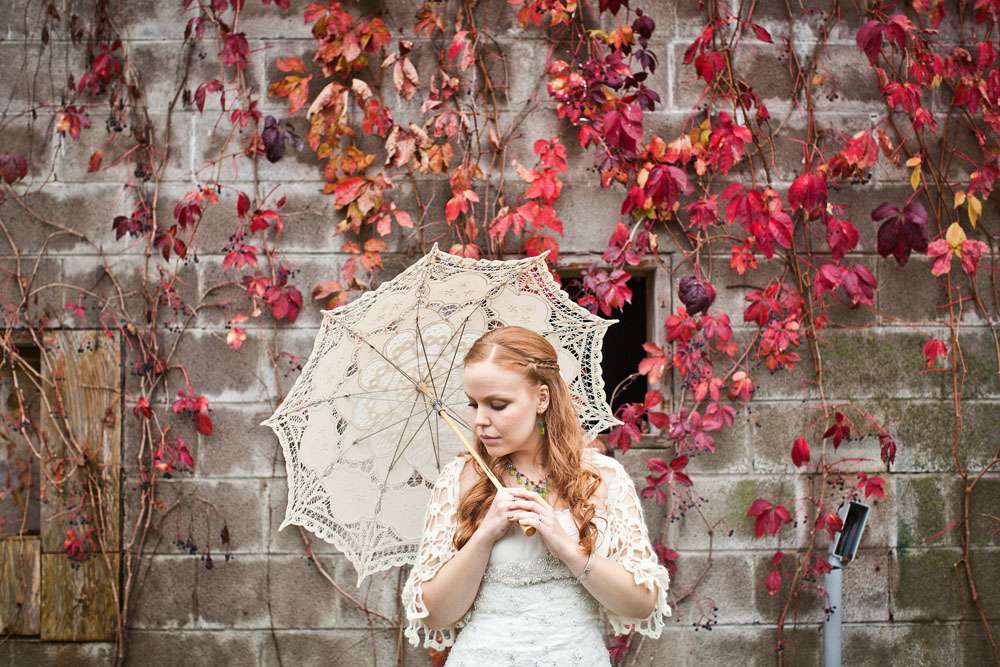 Kallie's dress was from David's Bridal but she customised it a lot with the green underskirt and blue and green beads. Her shoes were Nina, but again, she made them her own by adding peacock feathers.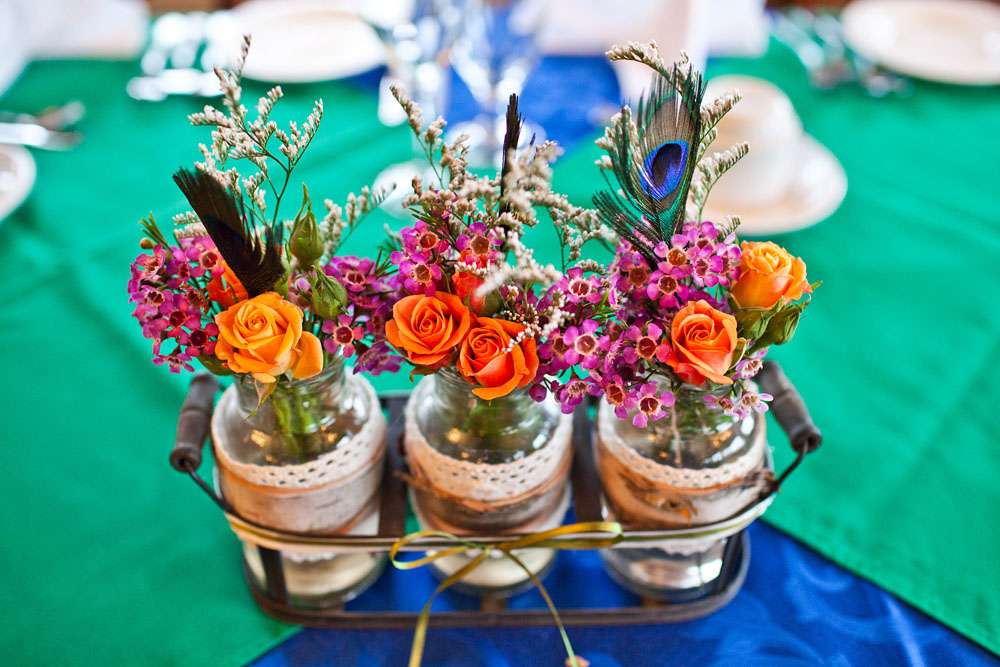 "I loved everything about our wedding", she concluded. "I thought I would be stressed the whole day but I was so carefree. The day was beautiful as well – it was a rainy day but by the time of the ceremony it was misty which was romantic and made our photos look great. I also collected some rain from the day to keep in my memory box."