I am writing this post while sat cross-legged on the floor in LAX airport. To say my journey home from Palm Springs has been tumultuous is literally the understatement of the millennium. Two cancelled flights, two missed connections, two very expensive flight changes, two unexpected nights in a random (but actually very lovely) hotel, three lost pieces of luggage and two very weary travellers and we're still trying to get back to Blighty!
My travel companion, Richard, and I have been battered about from pillar to post. I'm not usually one to name and shame but for goodness sakes never fly with United Airlines. They have royally screwed us… twice. Literally the worst airline and customer service I have ever experienced…
However I've been trying my best to keep things positive, despite having to wear the same underwear for four days in a row!  We had a 15 hour layover in LA today which meant we were able to get out of the airport (and into some fresh air) and went to hang out with Shauna who just happened to be here! She took us out for delicious food, found us a store to buy new pants (!) and generally cheered us up no end. I love you Nubbles!
At least all these delays have meant one thing – plenty of time for scouring the interwebz for Thursday Treats… I'm always keeping things positive baby!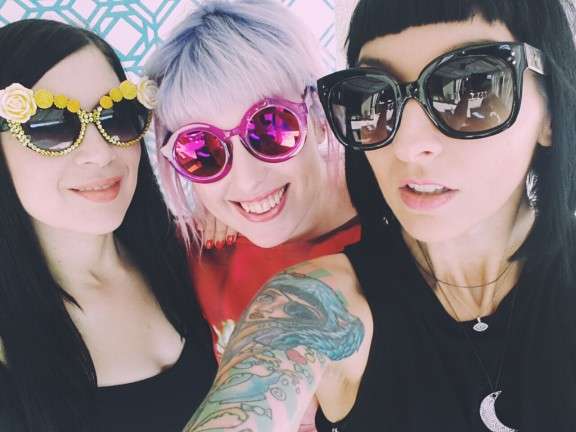 I found my ridiculous sunglasses in a random design shop in Palm Springs. They were only $19 and I am obsessed… do you reckon I can get away with them in Reading?! Very Mrs Wonka don't ya think?
Weddings & Weddingy Things
♥ Did you see Kate Bosworth's gorgeous boho wedding?
♥ Garden Queensland wedding
♥ Punk rock wedding in the woods
♥ Colour pop beach wedding
♥ Woodland Portland elopement
♥ The Meadowlark black diamond collection would be perfect for an alt wedding jewellery or as an engagement ring!
♥ DIY paper flower arch
♥ DIY backyard Utah wedding
♥ Colourful Urban wedding
♥ Bed in for marriage equality!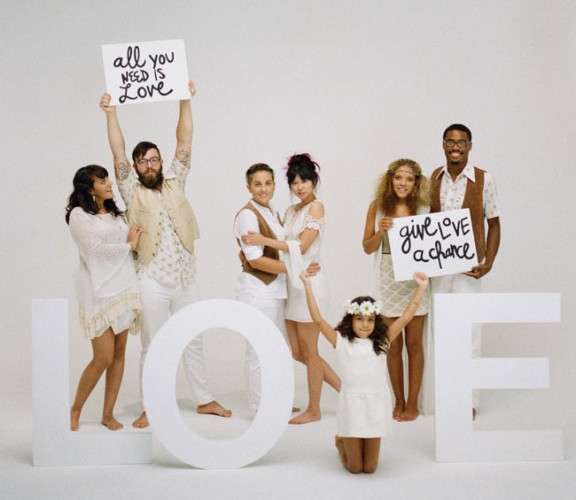 Sales & Events
♥ Things and Ink Magazine are giving away a free wedding photography package with Brighton Photo worth £1850 to one lucky tattooed couple and I'm one of the judges picking the final winner!
Business Bites
♥ How to find and work within your passion
♥ Bloggers, talk to your readers
♥ The importance of taking breaks
Best of the Rest
♥ This plush kitten bouquet beats flowers any day!
♥ You SO have to make this DIY feather light pendant
♥ DIY heart clutch
The Blogcademy sneak peeked something last week. Any guesses as to what we've been up to or what we have in store for you?
Have a great weekend everyone. I'm heading under my duvet for – oh I don't know – maybe about a week to recover from my epic voyage.
I'll see you on the other side.