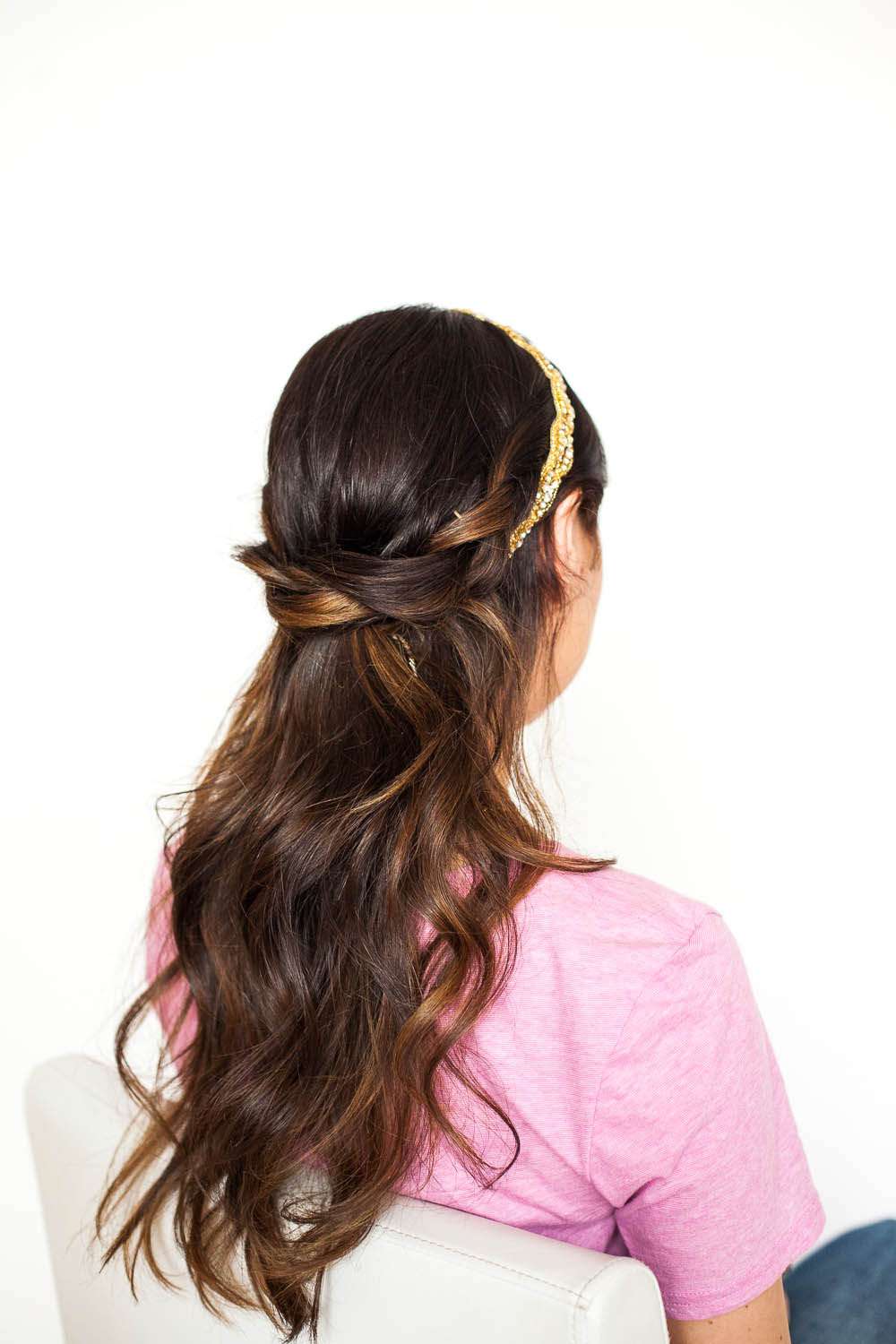 Today I'm sharing the second hair tutorial from my collaboration with Your Cloud Parade and 10.11 Make Up (you can see last week's faux hawk here!) This is a elegant and ethereal a half up, half down hidden braid style would be perfect for boho or casual brides. And I promise it's not as complicated as it sounds!
The best bit? It uses all the same supplies and products as last week's tutorial so if you tooled up for that one you can now give this one a bash too!
Supplies Needed
♥ Hairspray (we used Kenra Volume Spray)
♥ Bobby and hair pins
♥ Curling iron (we used Hot Tools – barrel size may vary based on length of hair, just for adding texture)
♥ Texture spray (we used Kevin Murphy Resort Spray) or spray wax (we love KMS Hair Play spray wax)
♥ Backcomber (we used Tool Structure Tortoise Backcomber)

Method
Step one: Add some texture to the hair by adding some curl. Spray with some texturizing spray or spray wax.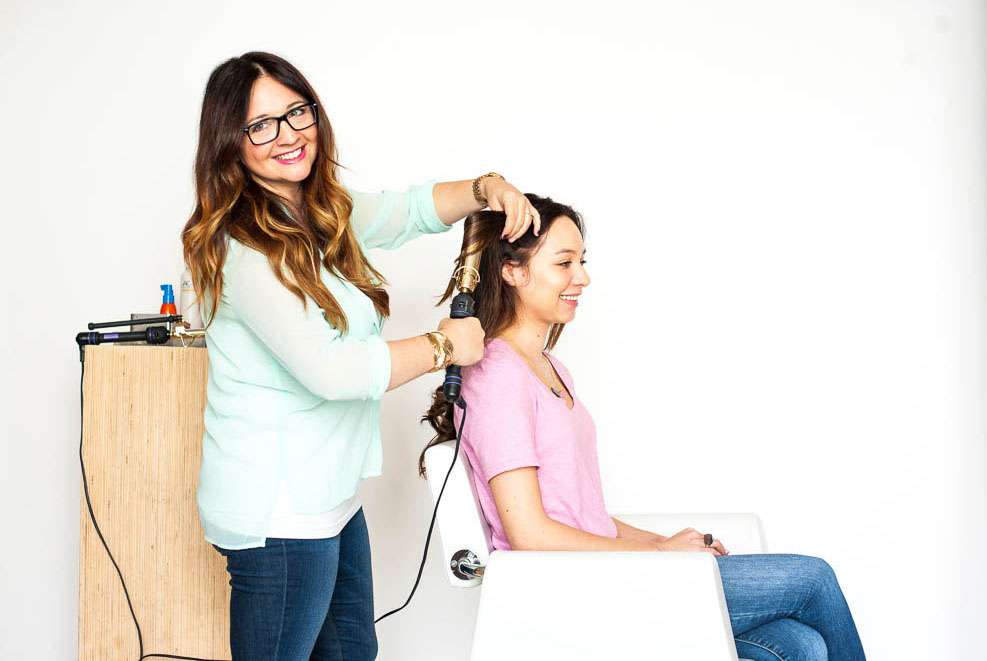 Step two: Add volume by sectioning out the hair around the crown of your head, leaving out the front and sides. You will want enough hair on each side for braids, as well as any hair you want framing your face based on the desired finished look you would like.
Backcomb or tease the hair you have gathered at the back of the crown. Start the backcomb about 3 1/2 inches from the scalp, pressing the hair down towards your scalp to create a cushion.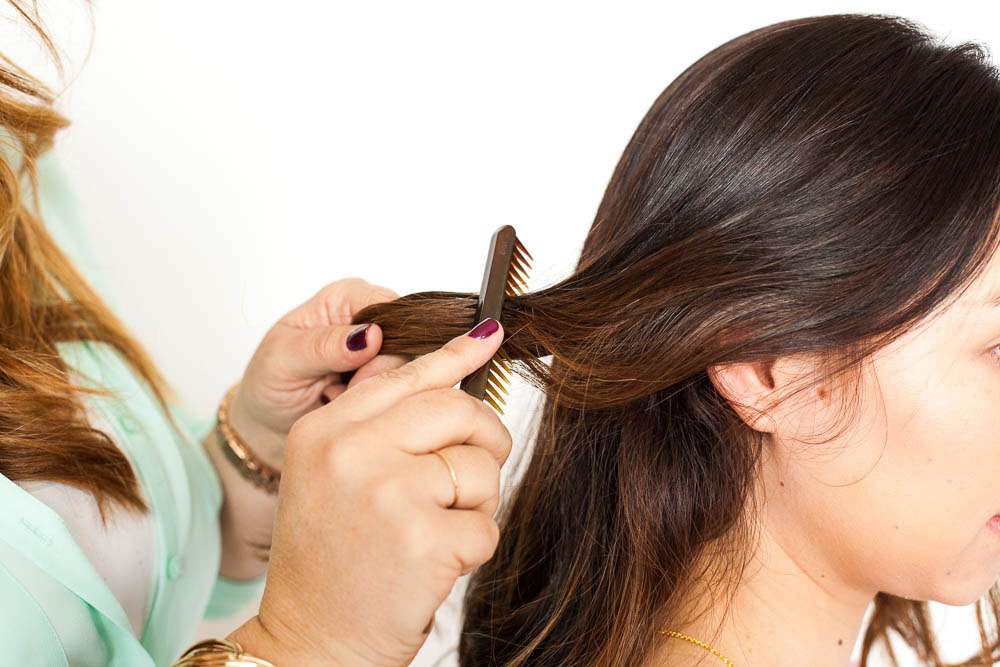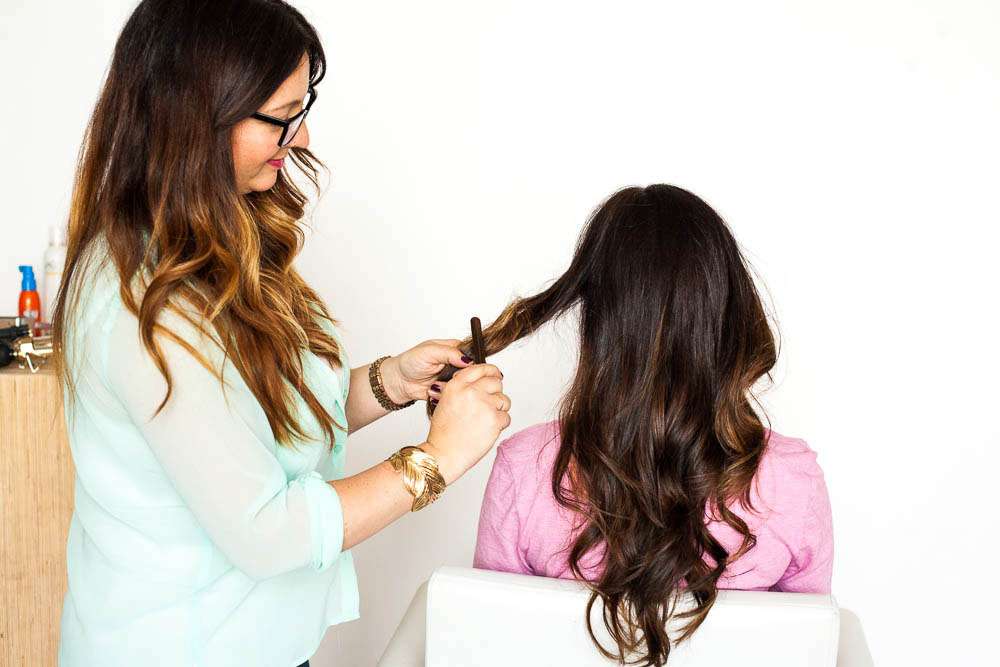 Step three: Spray with hairspray to help hold in the backcomb then lightly brush and smooth over the surface of the hair on the top, leaving the backcomb on the under side.
Once smooth, gather the hair around the crown and pin from each side creating an 'x' shape. You can slightly push the hair up to create lift and volume prior to pinning.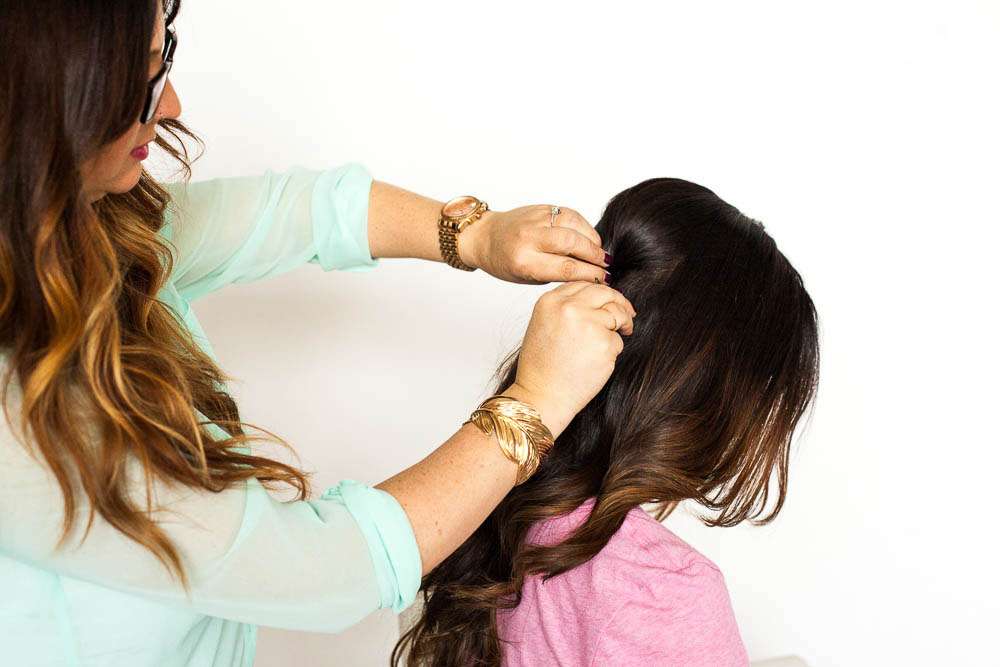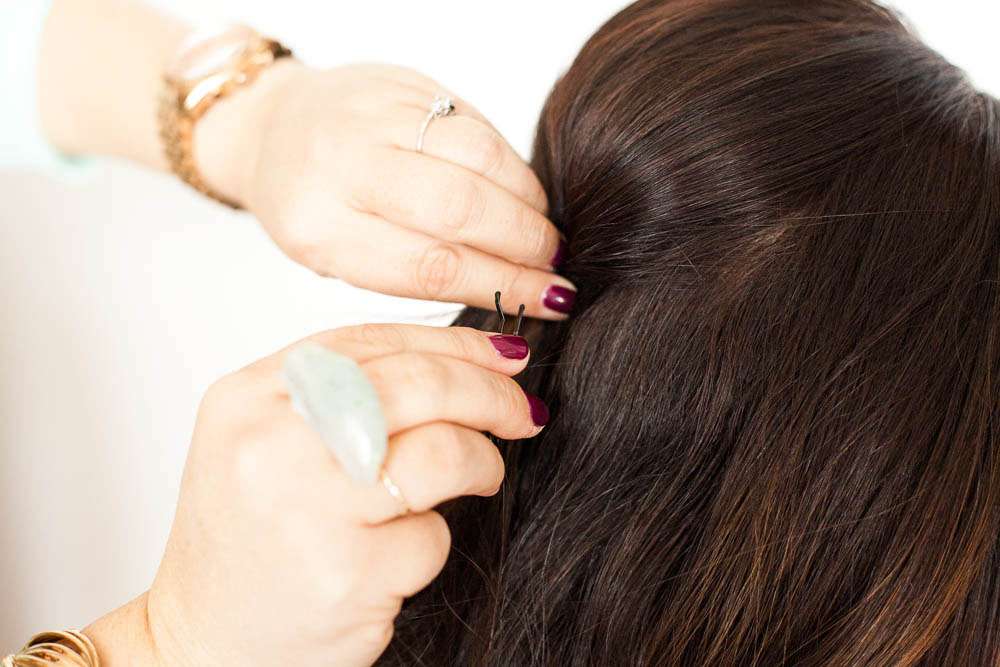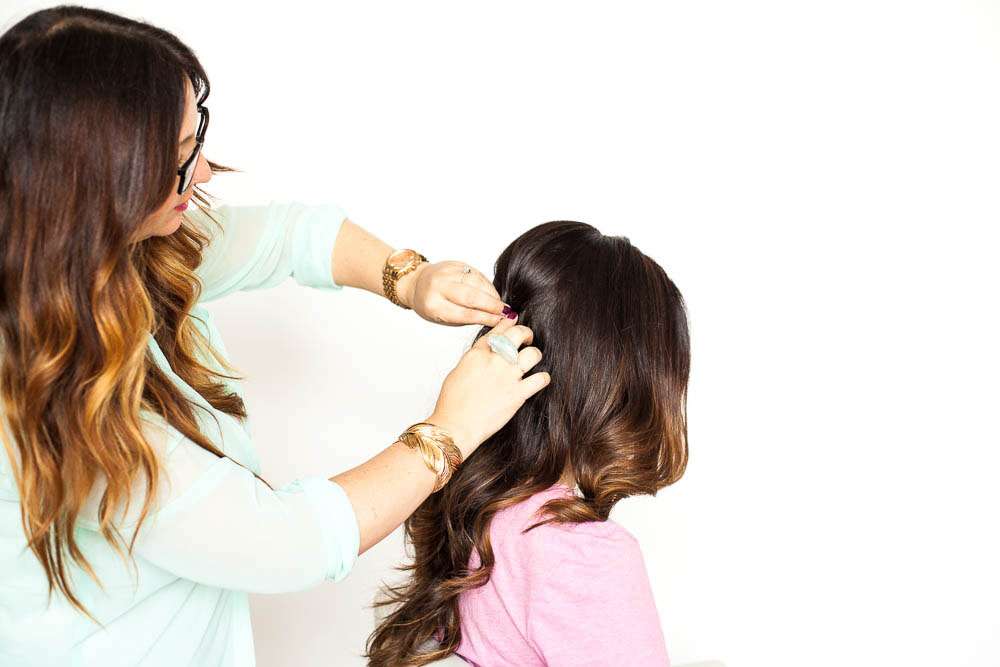 Step four: Braid your hair by taking one side of the hair you left down, leaving out any hair you want framing your face. You can take your comb and backcomb the braid to add texture and fullness if you want, or you can gently pull on the braid to loosen the hair making it fuller.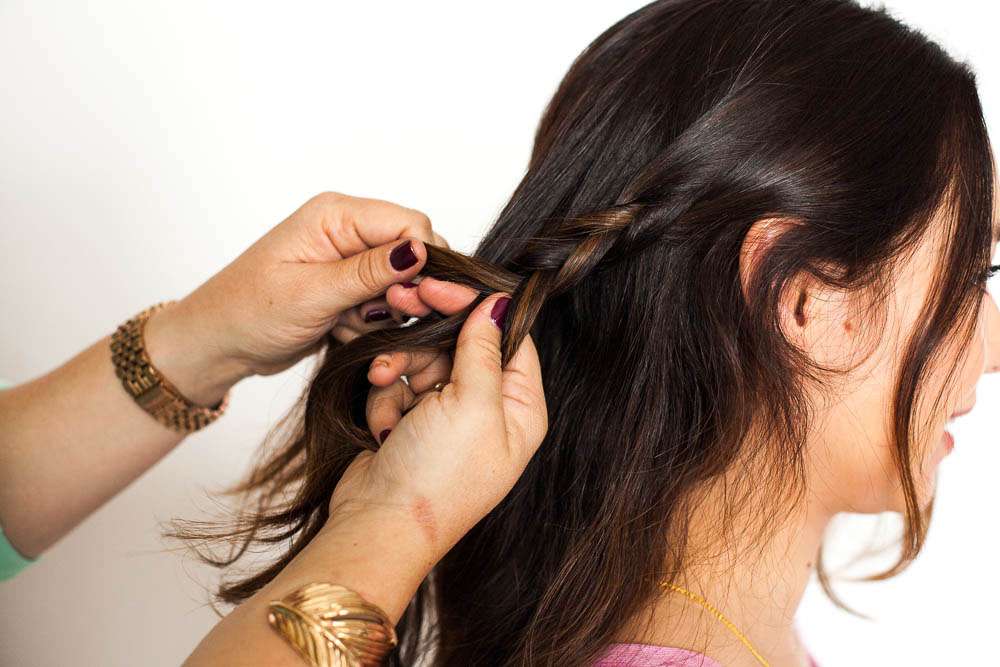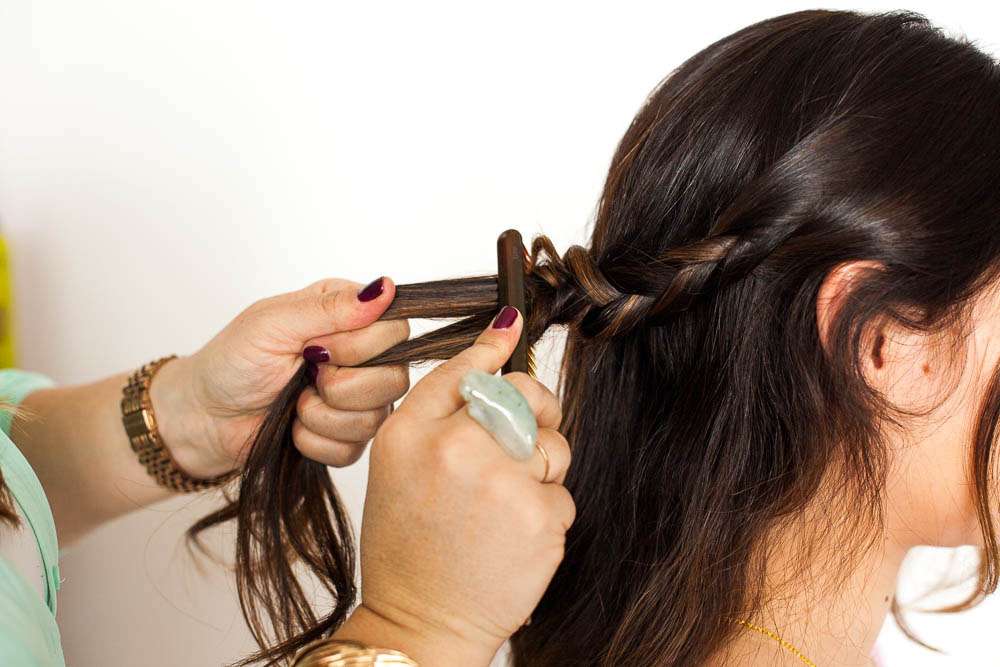 Pull the braid across the back, covering the previously pinned hair, and pin it.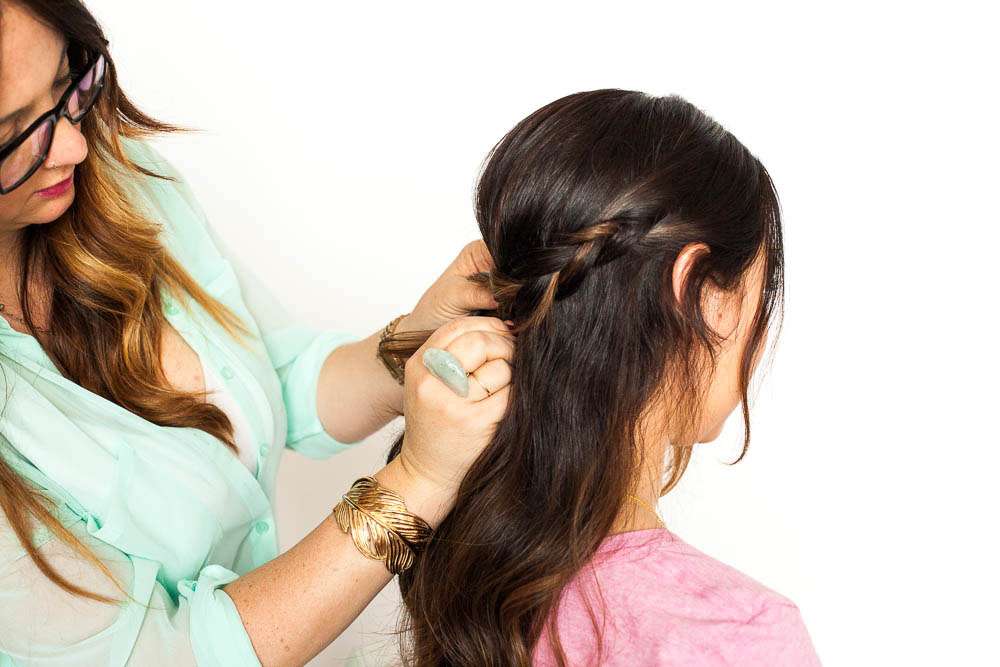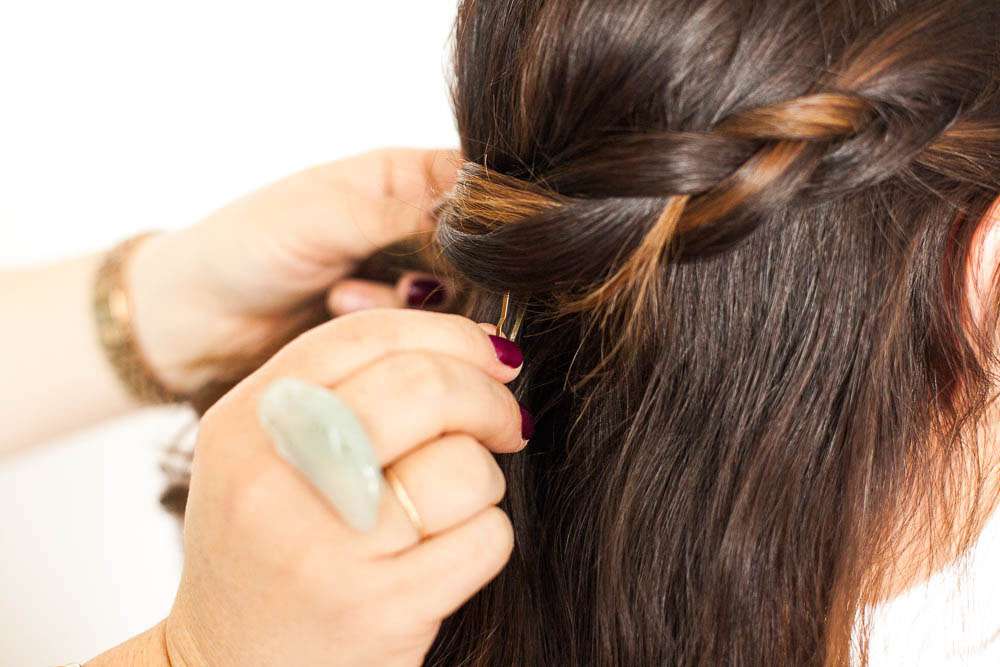 Repeat with the opposite side, covering the end of the braid you just secured, and bringing the hair across, tucking the ends under the other braid, and pinning.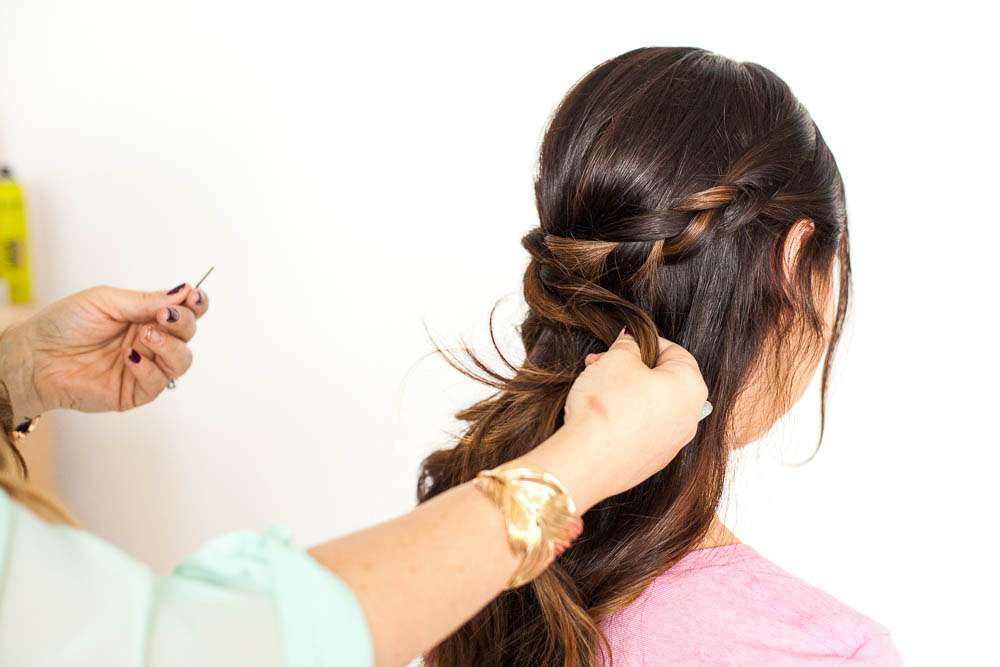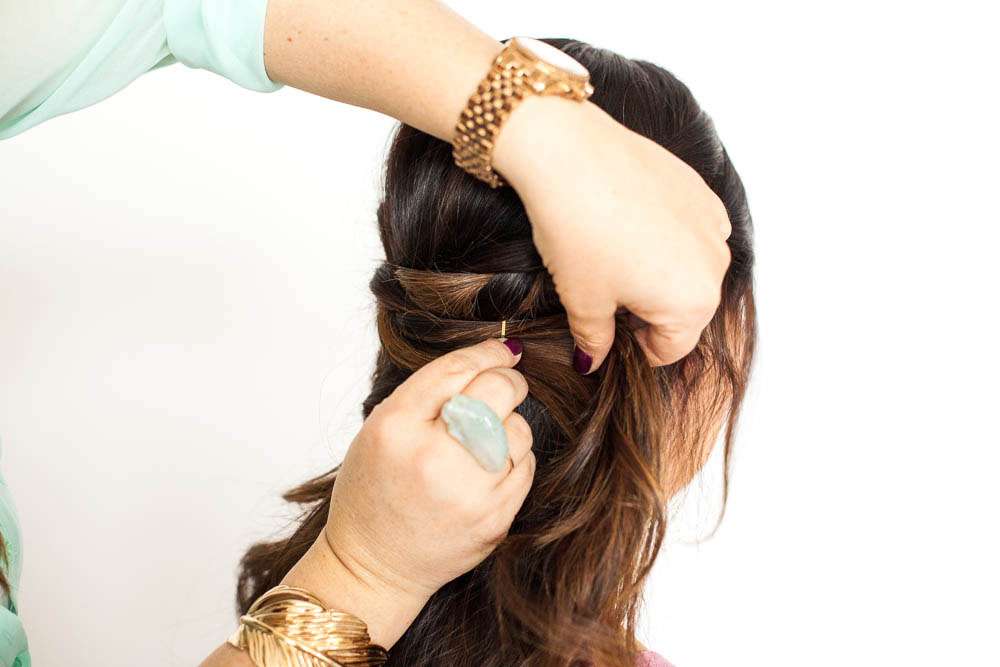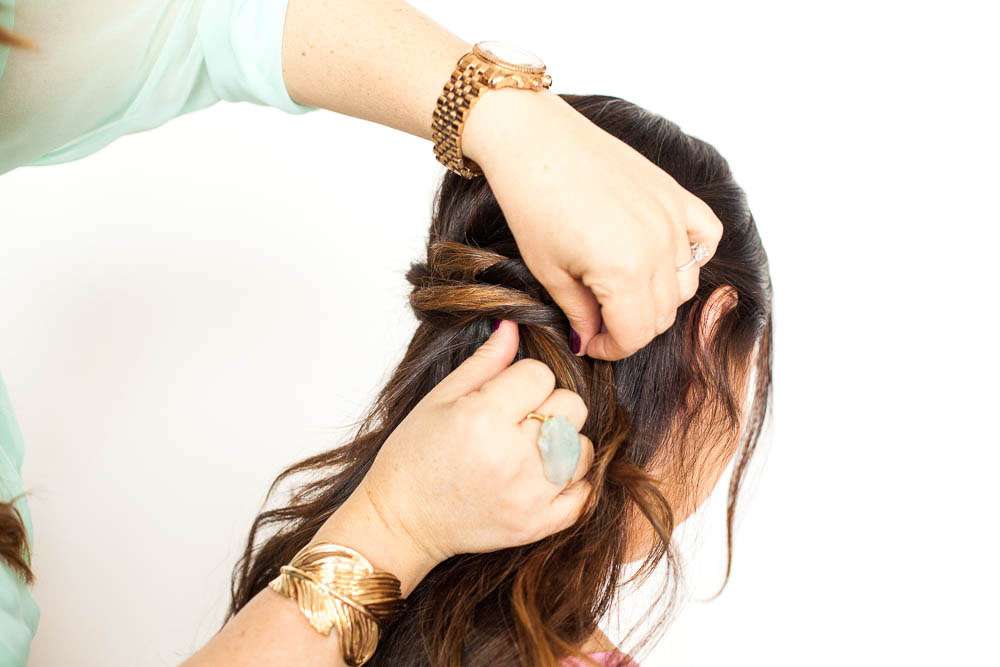 Step five: You're nearly done! Once you have secured the braids, spray with hairspray. If you want, add your choice of headband or clip to your hair and voilà!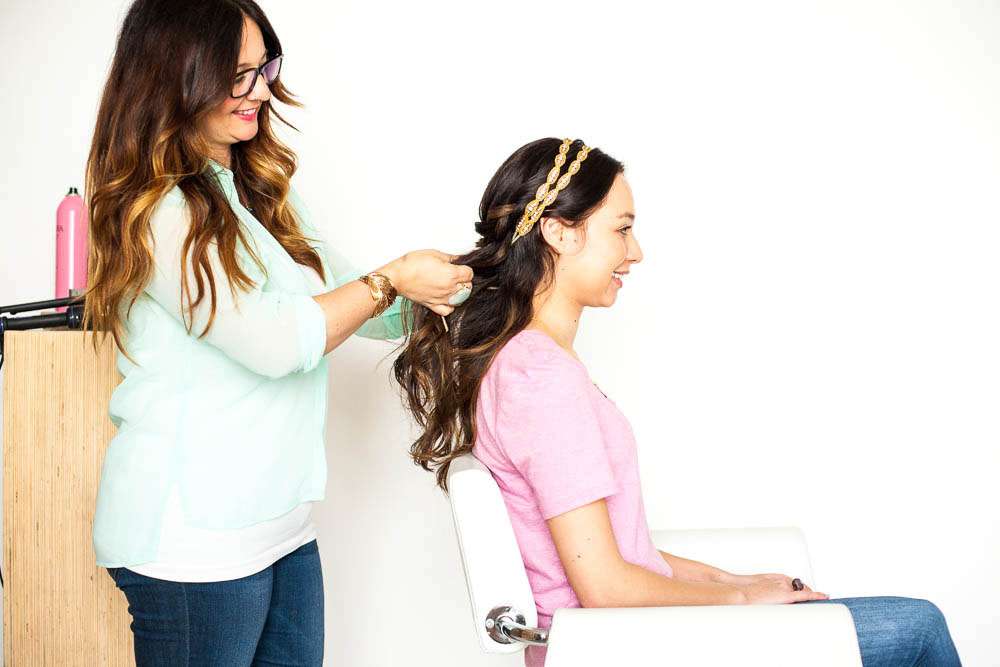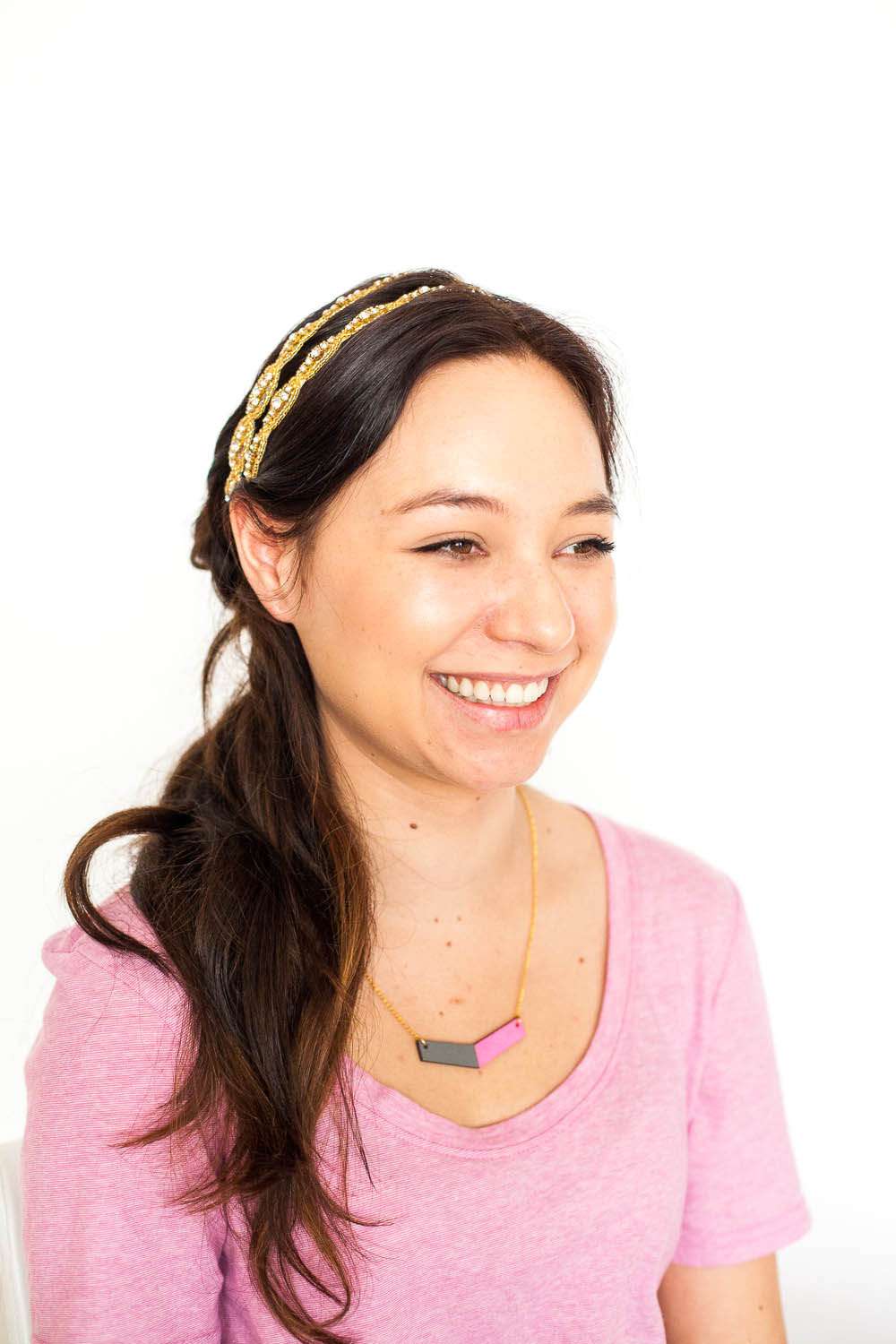 How easy was that?