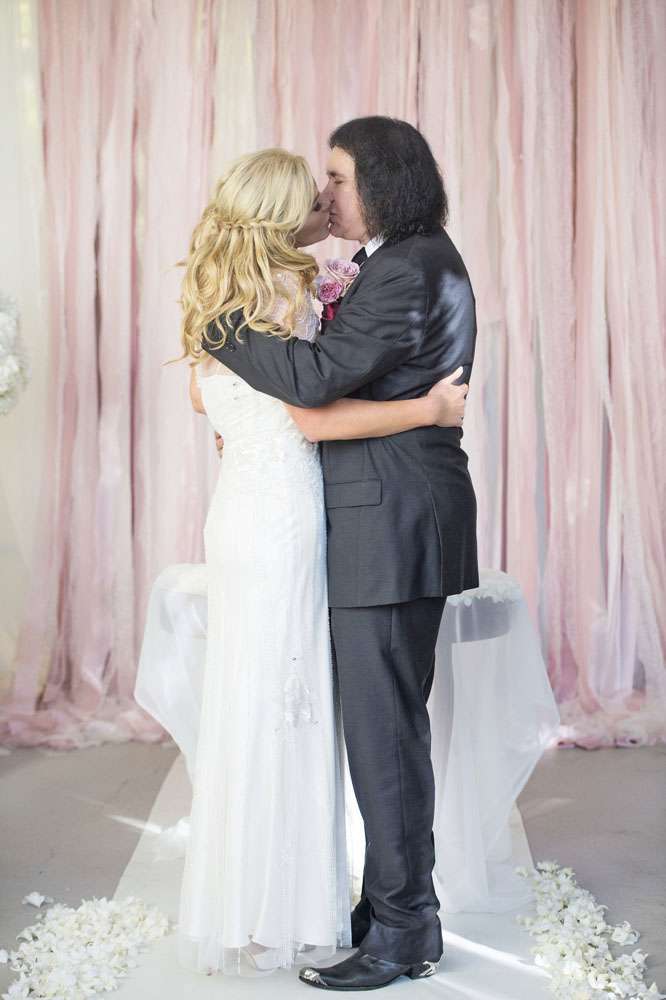 When wedding photographer Trish Barker emailed me back in October telling me she'd just shot Gene Simmons' vow renewal and asked if would I like to feature it, well, I just about died. To say this is the ultimate Rock n Roll wedding is a massive understatement. I am ridiculously honoured to be sharing this bad ass and beautiful ceremony on Rock n Roll Bride today!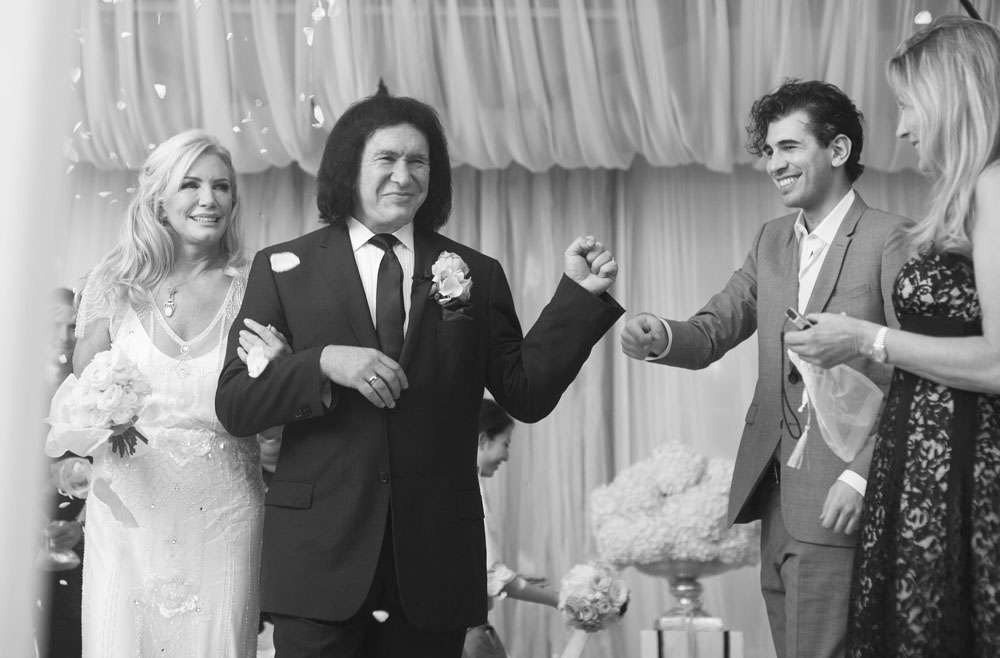 After being together 28 years, Gene and Shannon finally said "I do" in October 2011 but they obviously love it so much they did it again this year! Wedding planner Liberty Woodman of Lady Liberty Events styled the Hawaii event with pretty pink, black and gold accents and accessorised with opulent touches including giant flower walls, 100lb floral chandeliers and hundreds of hanging candles.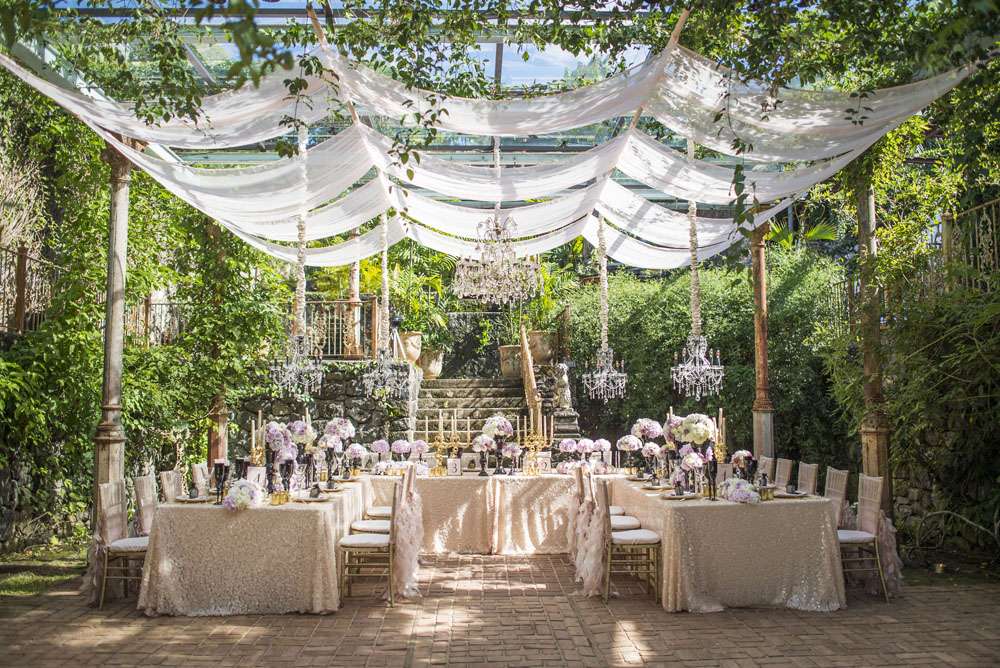 Despite the extravagance the renewal was intimate, personal and heartfelt as Liberty explained, "Upon arrival guests made their way through a 25ft white hanging flower wall entrance, where they were seated at stunning styled vignettes. A combination of vintage settees, ottomans, and armchairs accented with modern black and blush throw pillows, creating an opulent setting for the ceremony seating. Billows of flowing linen covered the walls and ceilings while blush and ivory ribbons posed as the perfect backdrop for the bride and groom to say I do… again."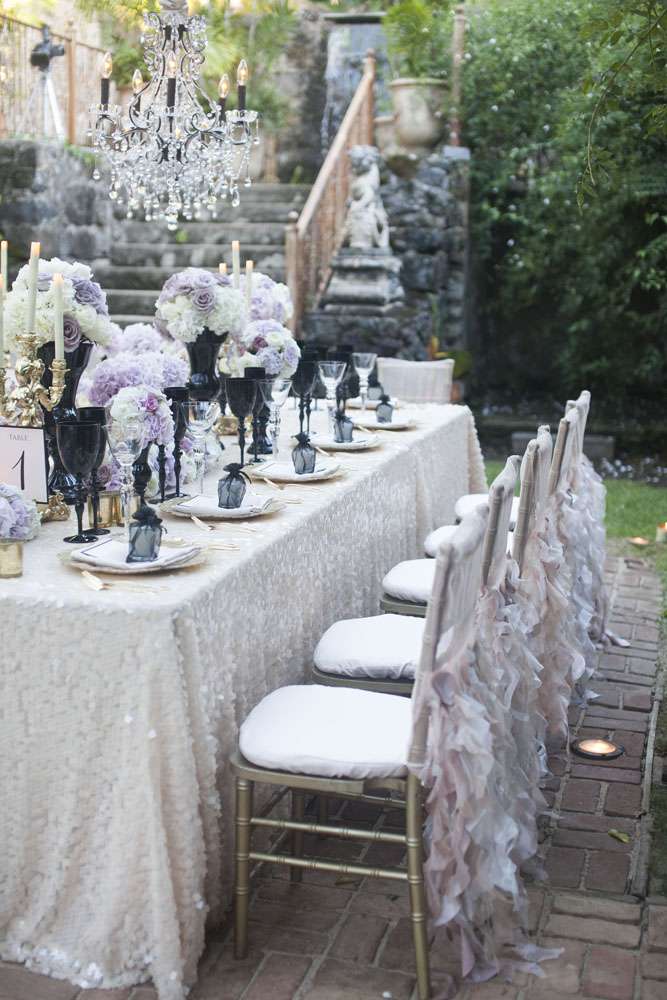 "Flanked with lush hydrangea centerpieces and a custom aisle showcasing their monogram, the walk down the aisle was nothing shy of stunning. Gene and Shannon's daughter, Sophie, put together a warm and heartfelt ceremony and with the addition of their personal vows, there was not a dry eye in the house."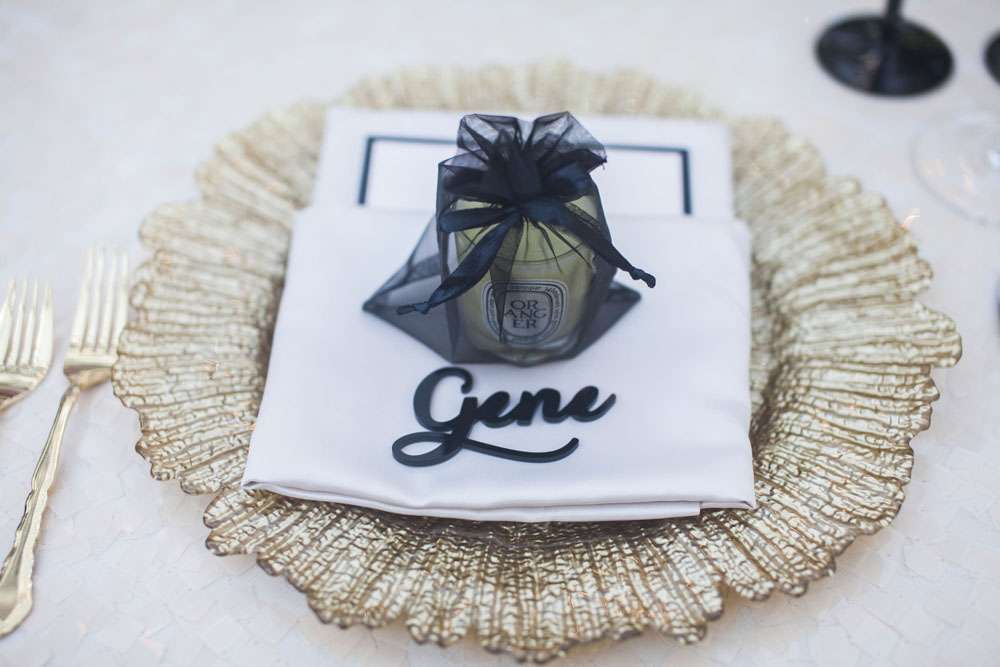 Obviously with Gene being who he is, the entertainment was going to be a big factor in this celebration. "The huge white dance floor glowing with Gene and Shannon's monogram was surrounded by four, 100lb floral chandeliers that were simply mouth dropping", Liberty continued. "Once everyone made their way to the dance floor, the evening's festivities began! Shannon had requested karaoke for the reception, so we figured what better way than to have a live band play as their background music."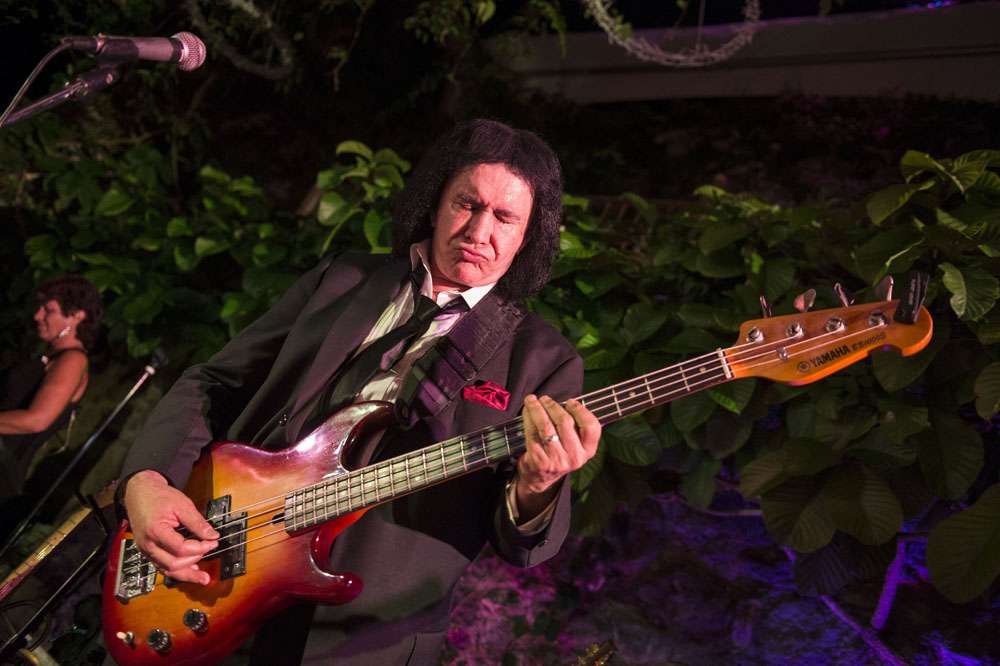 "Sophie (Gene and Shannon's daughter) started the dancing off with her rendition of 'Beautiful' and 'At Last', while her parents lovingly danced with each other and welcomed their friends and family to join them on the floor. Gene hopped on the bass while, Sophie and Nick (their kids) sang the night away. They definitely all rocked the house, and had a blast the entire evening!"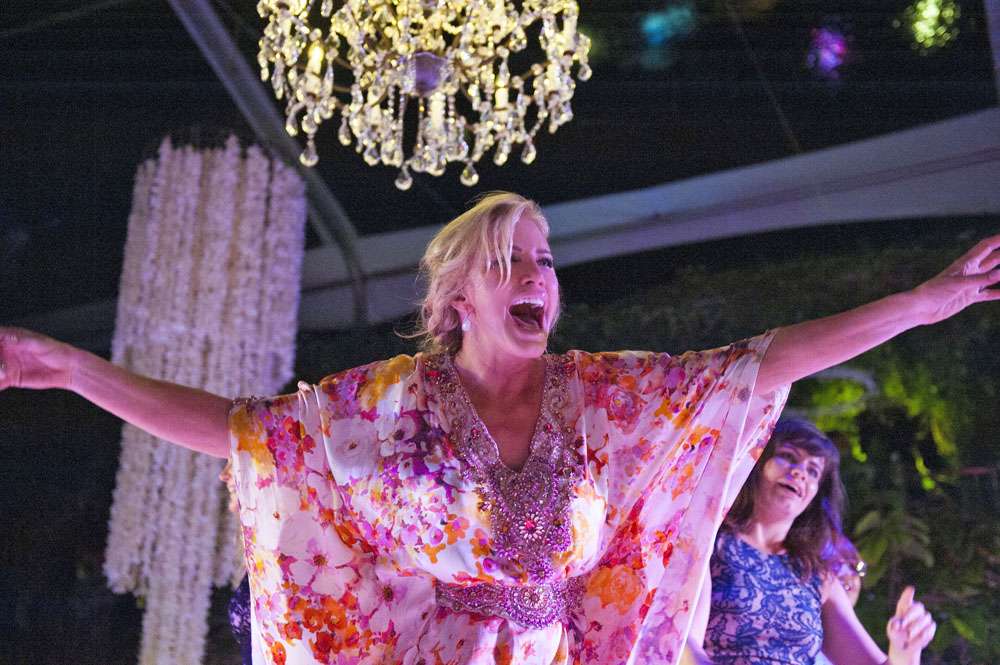 "As the evening came to a close, Gene and Shannon were presented with a stunning 3-tier cake, which consisted of two gold tiers with black trim, and a bottom tier of flawlessly piped ivory roses", she concluded. "While the guests were gathered around, One Heart Weddings had surprised the guests with a same day edit video of the entire evenings activities, every guess was in awe. It was the perfect way to end this lovely gathering… you could absolutely feel the love in the air."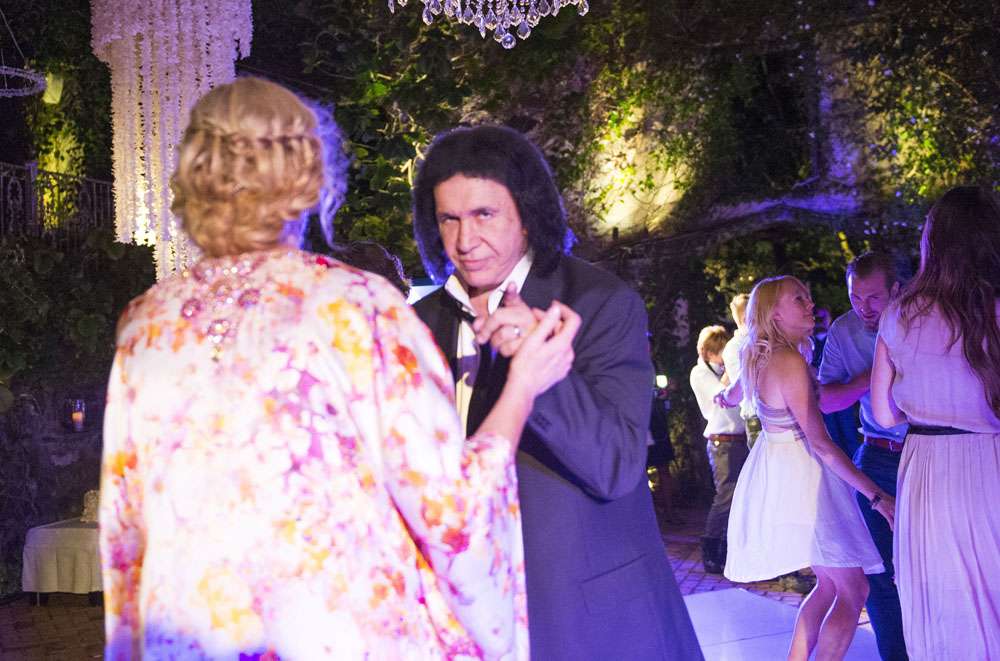 I don't really know what else to say except – AMAZING. Be sure to browse through the entire gallery of images below!