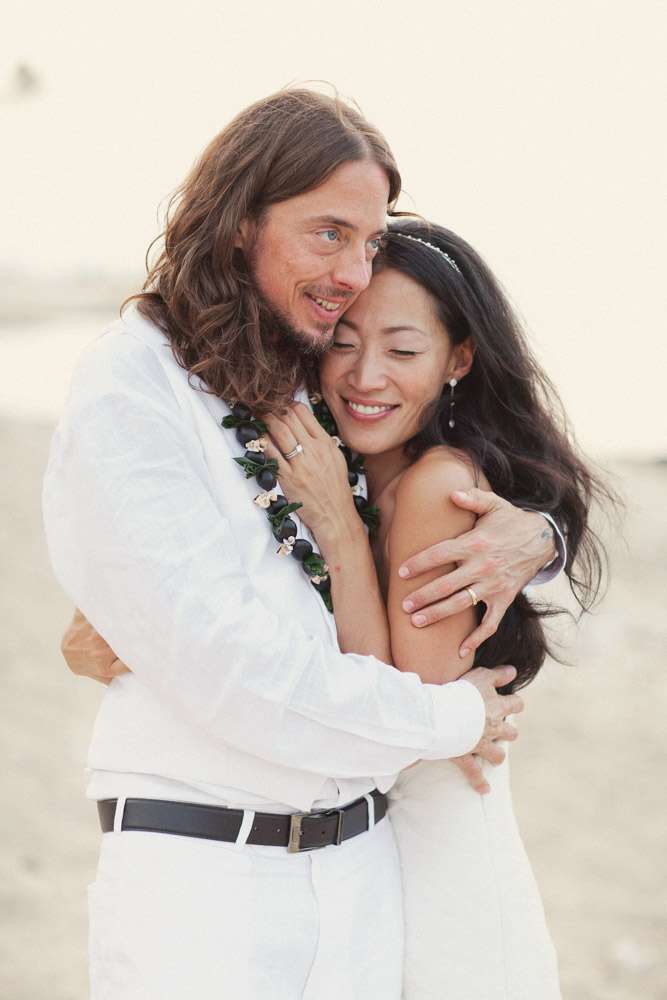 As a colour fiend (and unapologetically so) its unusual for me to fall head over heels with such a neutrally coloured wedding. But as soon as I laid eyes on Timothy & Sherra's intimate ocean view ceremony and dramatic portraits on the beach I knew I had to blog it. The day was held at the Four Seasons Resort in Hualalai where the couple were married on the beach with just a few witnesses.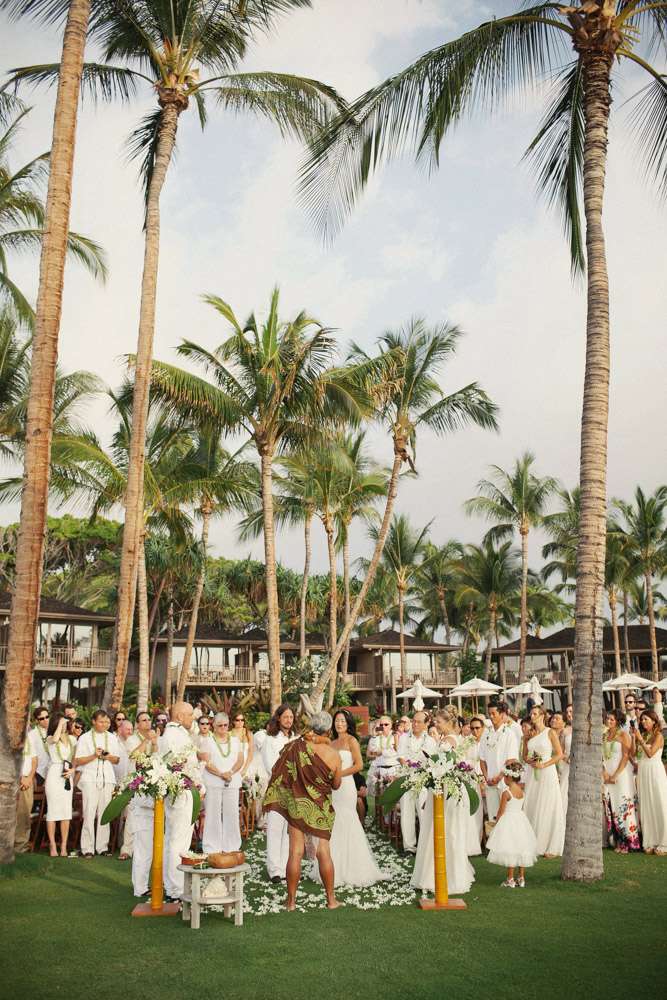 "We wanted a white wedding", Sherra explained, "so we asked our guest to dress in white. I feel that made the backdrop of Hawaii so much more beautiful and intense. Everyone looks good in white.The Rock n Roll element definitely came from the groom's party who are actually a part of the Rock n Roll world. Most of our guests are somehow linked to music, whether they themselves are rock stars, they work in the industry or just have the love of rock living in their hearts."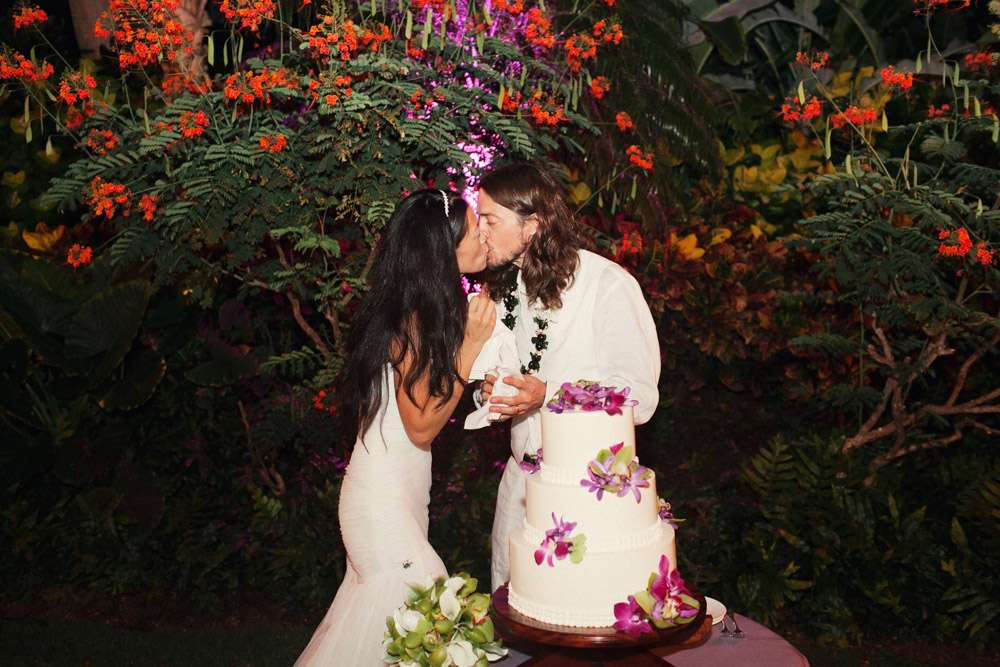 "The location and having all our friends there was the highlight of our wedding", she continued. "My mom also hand painted beautiful Korean rice paper fans that we gave as our wedding favors. That was a really special touch. I'd advise all couples to hire a planner. They really do take the stress out of the day."
Breathtaking! Thank you to Timothy & Sherra for sharing their day with us today.