It was two days ago, but I'm pretty sure I'm still hungover after the Wedding Blog Awards on Tuesday night. Give me a break though, I won two awards and I was in the mood to celebrate!
I was so surprised/over-excited when some dude from Made in Chelsea (I had no idea who he was but he was very lovely) called my name as the winner of the Best Real Life Weddings and Best Alternative Blog awards. We were also named as the highly commended winner of the Best Designed Blog (so well done Shauna and Gareth!)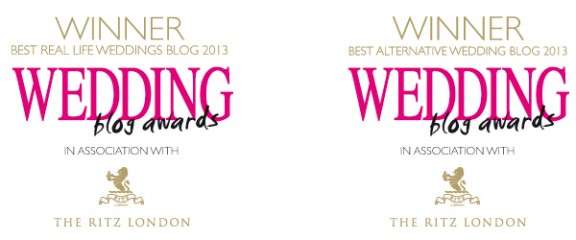 Thank you to everyone who voted for me, the panel for selecting me and of course everyone at Wedding Magazine for throwing such a damn good party. Hanging out at The Ritz really isn't a terrible way to spend a evening. The goodie bags were also quite frankly ridiculous – scented candles, Swarovski rings, gold plated roses and more cosmetics than my bathroom can possibly contain. Ah-maze.
The bathrooms were also pink. I clearly fit right in.
Next week will feel so dull in comparison.
Oh and before you say it, yes BOOBS. I had so much boobage going on in this dress. Ah well, if you've got 'em and all that…
Weddings & Weddingy Things
♥ Brides throwing cats is a weird and wonderful as it sounds. Oh internet, you rule.
♥ Playful backyard wedding
♥ Industral romantic wedding
♥ Colourful rustic ideas
♥ Beautiful tipi wedding
♥ Gorgeous community wedding – woah to this giant flower bouquet!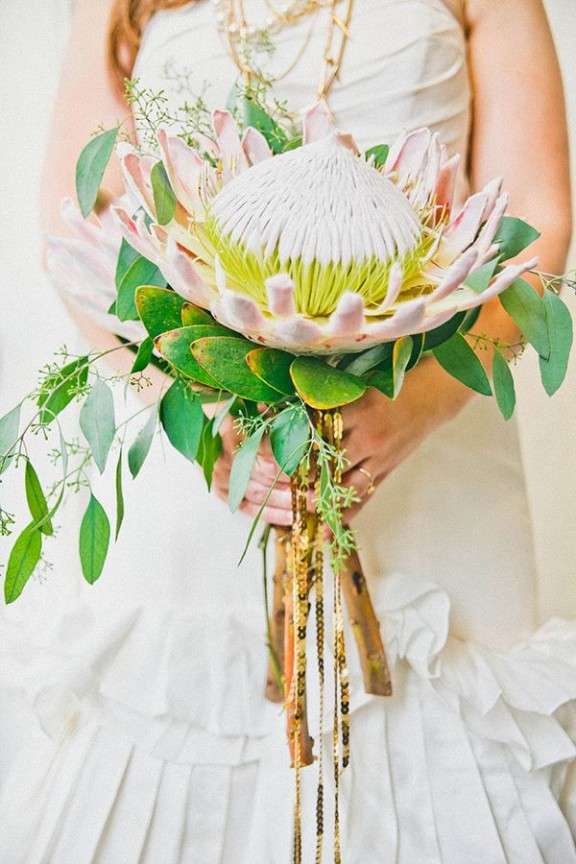 Photography: Mark Brooke Photography
♥ How to save big money by NOT hiring a professional wedding photographer. Oh wait…
♥ Quirky DIY orange wedding
♥ Woodland boho shoot
♥ Backyard carnival wedding
♥ Boho barn wedding
Photography: Love is a Big Deal
Sales & Events
♥ It's the Bride's Wedding Show this weekend. I'm considering heading to London tomorrow to see what all the fuss is about. Anyone else?
Best of the Rest
♥ 32 people you'll be amazed actually exist (so many lols!)
This mash up of Miley Cyrus' Wrecking Ball with Mumford & Son's Little Lion Man is weirdly excellent.
Kirsty Mitchell's new promo video is epic (and my friend Richard made it!)