After a glorious bank holiday weekend (22 degrees, who would have thunk it?!), it's been properly rotten weather-wise in the UK this week. Come on Summer, what gives?! I do realise that it's a terribly dull past time to talk about the weather but it's almost like a national compulsion – us Brits just can't bloomin' help it! This misery that has been the drizzle of the past few days hasn't stopped me trying my darnedest to get ready for Summer though. I treated myself to the biggest and most awesome floppy hat this week, Thank you Ms Spade. I hope it's warm while I'm in New York next month, this baby needs a proper debut!
So how has your week been?
Weddings & Weddingy Things
♥ Beautiful loft wedding
♥ French destination wedding
♥ Aqua and sunflower wedding
♥ Love this 'will you be my bridesmaid' box idea
♥ 50 free fonts – great for DIY wedding stationery
♥ I can't wait to see more of this shoot, can you?!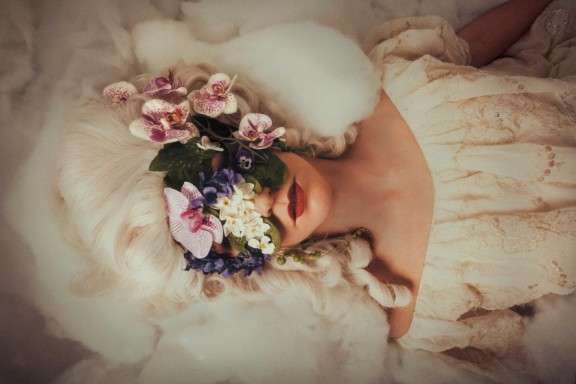 Photography: I Got You Babe Photography
♥ 50 table name ideas
♥ How to find wedding inspiration
♥ A creative and colourful wedding
♥ DIY boutonniere
♥ Glitter wedding inspiration
Photography: Jo Bartholomew
Best of the Rest
♥ I have been obsessing over GabiFresh and her plus size bikini range. Unfortunately the amazing galaxy design is already totally sold out but be sure to go and check them out!
♥ Long exposures of gunfire at night
♥ Yey! The Beautiful Mess photo app is coming for Android soon. Can't wait!
♥ Matthew Clarke re-enacted an actual conversations that he'd had with his 2 year old daughter, with a full grown man playing his daughter.