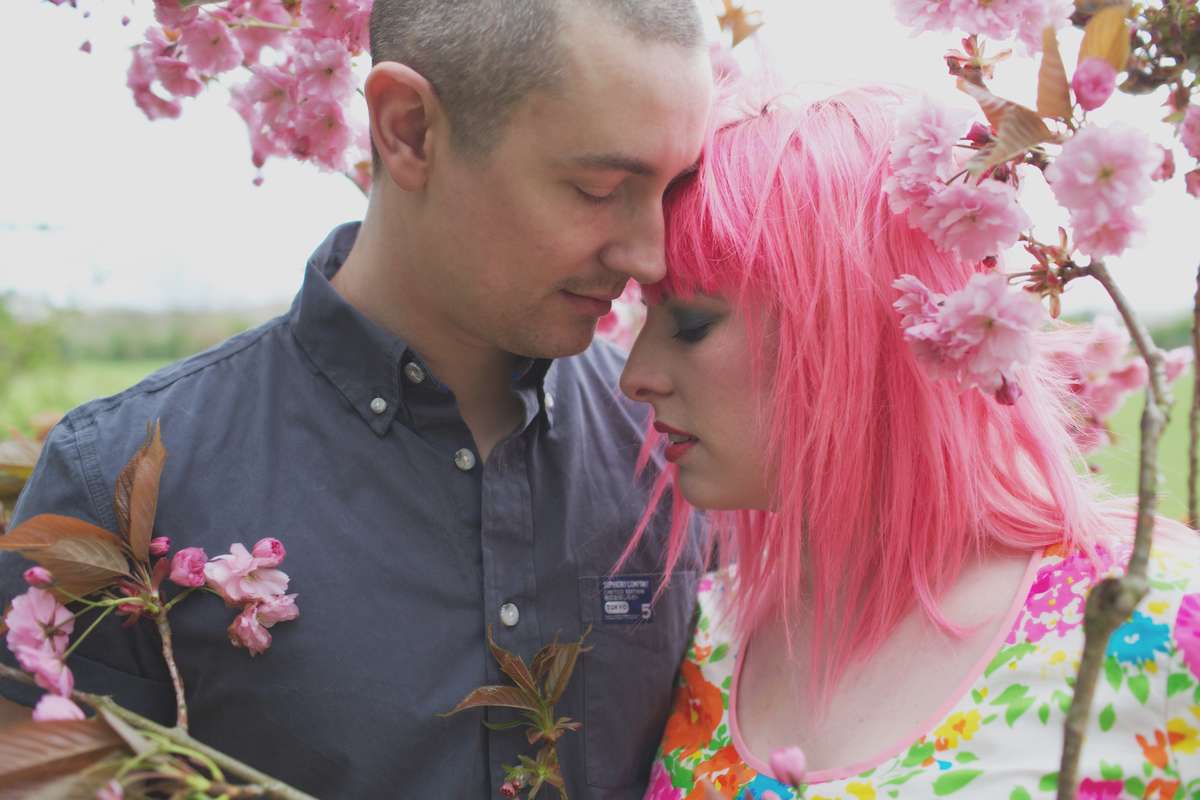 Photography: Devlin Photos
Phew what a week! On Monday we launched two new dates for The Blogcademy (Austin and Melbourne) and as ever, we've been floored by the response. I can't wait to meet all these shiny new Blogcadettes that are signing up for these classes! Our secret forum is getting pretty packed out and it's so thrilling to get to know all these babes online before we meet them in the flesh in their respective cities. Yey for new friends!
In other blog news, on Tuesday I spoke on a panel of 'Superbloggers' for Cosmopolitan Magazine in front of 200 eager wannabe bloggers… not intimidating at all (this is a lie). But, luckily, it went super well and I'll be sharing photos and the full story from the event over the weekend. If that kind of jazz interests you then be sure to pop back then.
I also told you last week that Gareth & I did a shoot with Lisa for the Rock n Roll Bride Magazine didn't I? Well we got the photos back this week and they are SO CUTE. I'm totally breaking my own rules because I'm supposed to be saving them as magazine exclusives, but I literally can't help myself… I have to share one little sneak peek (above). I guess it was worth traipsing around Brighton in the biting wind to find the perfect cherry blossom tree to get these shots after all!
And finally, if you're in the UK and you pick up a copy of Grazia this week you might see a familiar blogger quoted in an article on low key weddings. EXCITING!
PHEW busy, busy! Until next week…
Weddings & Weddingy Things
♥ Loving these woodland portraits and the bride's stunning dress
♥ Found my (check)mate
♥ Beach inspiration and wedding dress wows!
♥ Totally in love with this Kate Spade inspired wedding shoot
♥ Bohemian Portland park wedding
♥ Beeeeautiful NZ bay wedding
♥ Rockabilly vegan high tea wedding
♥ Technicolour Muppet wedding. Check out this bouquet!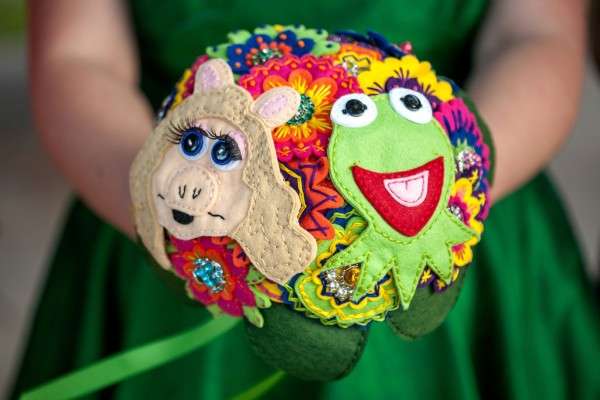 Photography: Ryan Green Photography
♥ Grandma's as flowergirls? So cute
♥ Beautiful rainy Parisian wedding
♥ Colourful Southwest dinner party ideas
♥ Sweet outdoor Aussie wedding
♥ California cuteness
♥ Gorgeous photo session in the mountains
♥ Brisbane high tea wedding (check out that dress!)
Photography: Shutter and Lace
Best of the Rest
♥ First ever life-sized Barbie dream house (that kitchen!)
♥ One of my favourite blogs, A Beautiful Mess, released a photo editing iPhone app this week and it's super cute. My Instagram feed has literally exploded with cute handwritten text covered images! I'm bummed it's not available for Android yet, but Elsie promises me it's in the works. Watching this space.
♥ I've literally never been more excited in my entire life. Fox confirms that another 24 series is in the works (cue a million exclamation marks) !!!!!!!!!!!!!!!!!!!!!!!!
♥ This touching advert tells a beautiful love story and was created from 105 stock videos. Totally amazing.
♥ Photographer Chase Jarvis was asked by Samsung to recreate his dreams…