Photography: Brooke Davis
The three of us nonchalantly asked the amazing Brooke Davis if she'd mind taking a few shot of us while we were hanging out at Photography Farm the other week. She delivered magic. Oh lord, I can't wait to see and share the rest with you guys! It's so interesting seeing yourself shot by so many different photographers. Each one has their own style, their own eye for detail and their own way of capturing emotion. I call this one contented and in love. We are you know… the three of us are head over heels infatuated with each other.
But it's been so nice this week to spend most of my time at home… in my PJs and working through my 'to do' list. I've braved the supermarket, but mostly I've just been on my computer or having cuddles with my little family. It's been kinda blissful.
Scouring the interwebz for all the pretty clicky links that I've missed hasn't been too much of a chore either.
Weddings & Weddingy Things
♥ Dreamy warm drinks of sunshine
♥ Elegant Brooklyn reception
♥ This moody beach pre-wed shoot makes my heard go BOOM
♥ Montana backyard wedding
♥ Industrial glam
♥ Singin' in the rain!
♥ Victorian old west wedding
♥ So you want to have a friend officiate..?
♥ R2D2 shoes!
♥ Glitter rainbow wedding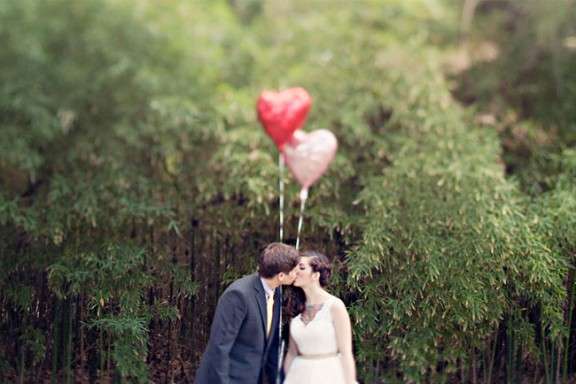 Photography: Clayton Austin
♥ Winter wedding inspo with pink & gold
♥ Kentucky wedding
♥ Great Expectations bridal shoot
♥ Boho wedding with chevron details
♥ Paso Robles wedding
♥ Pink wedding cake heaven!
♥ Jet set soriee
♥ Steampunk romance
♥ Flowerchild wedding inspiration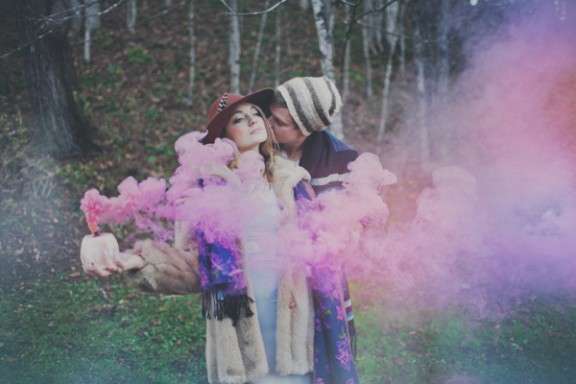 Photography: Sassyfras Studios
Sales & Events
♥ Princess Lasertron is offering 25% off all orders for Rock n Roll Bride readers (includes bouquets, DIY kits and smaller pieces) until Thursday 14th Feb. Use promo code ROCKNROLL at the checkout. Get in!
Best of the Rest
♥ Seriously kawaii fashion DIY ideas
♥ Whatever happened to doing it for the love of it?
♥ DIY gold fringe chandelier
♥ Homemade with a touch of neon – LOVE
♥ Long exposure photos showing couples tossing and turning at night
♥ Kelly Osborne is looking seriously amazing
♥ These 'Back to the Future' portraits are amaze
♥ LOVE Brooke's photos of Brighton
♥ Capsule collection inspired by vintage Coca-Cola
♥ DIY Instax wallpaper – are you kidding me?! This is so awesome!
♥ Daily dishonesty – funny and true!
♥ I have no idea what 'pre-fall' actually means (er Summer?) but this Alexander McQueen collection is all kinds of perfect
♥ I don't enjoy cooking, but I just made (a version of) these baked egg boats for my lunch and they were messy but delicious.
I love proposal videos and this super kawaii one is one of my faves for ages! (and if you're so inclined you can stalk the bride-to-be on her super cute blog!)
This new film, $ellebrity, exploring the relationship between celebrity and paparazzi looks like it might be worth a watch…
Err… mindblowing.