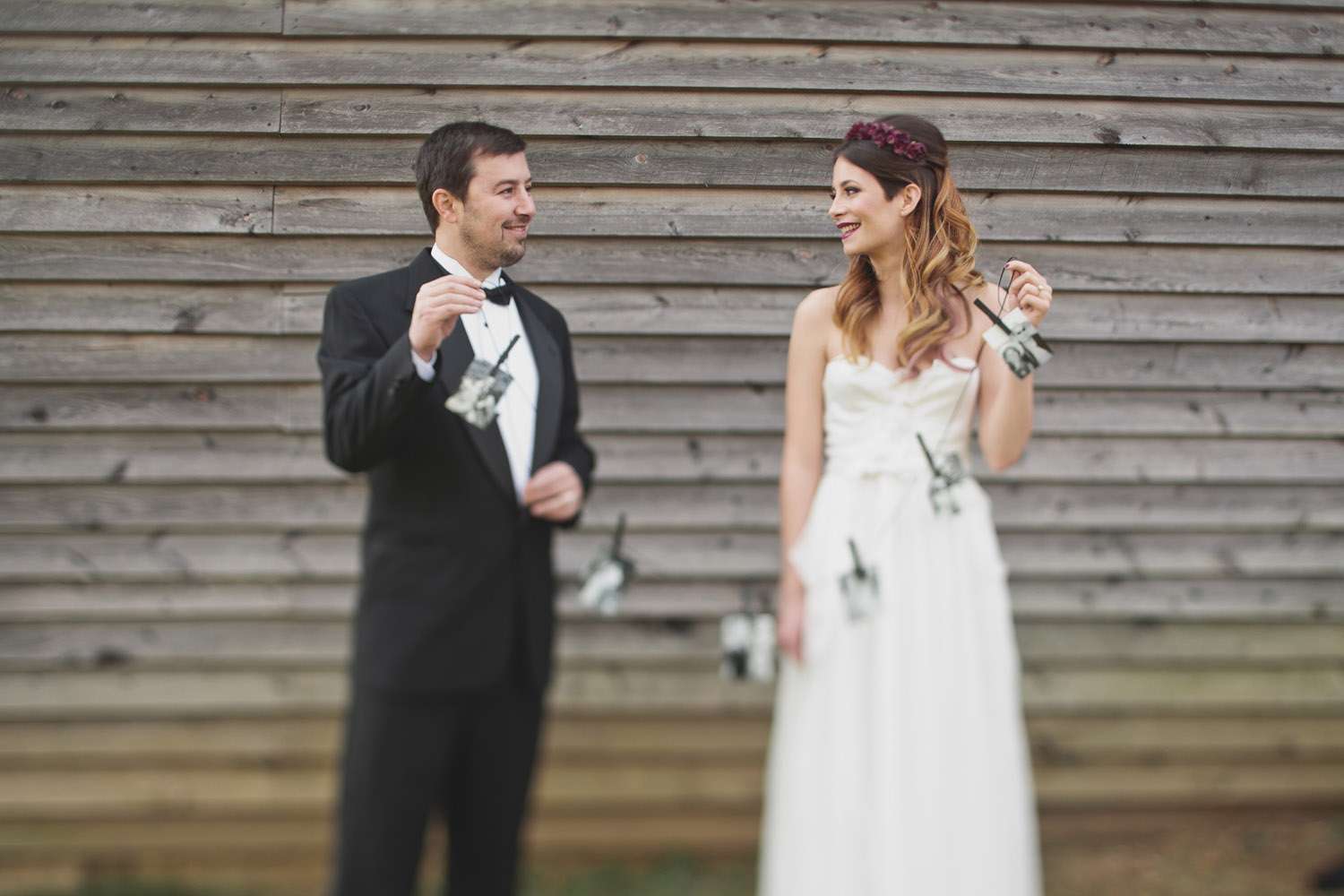 This shoot, inspired by both vintage and vinyl elements was pulled together by wedding photographer Sarah Gormley. "I wanted to create a wedding shoot that would be relevant for passionate musicians on a tight wedding budget, so this vintage vinyl shoot features an array of DIY touches", she writes. "For a guest book, we used silver sharpie pens on vinyl records, framed to make hangable mementos for the happy couple. We also took small black-rimmed DVDs and printed stickers for their center to make handmade vinyl-themed table number signs. As decoration for the bride and groom, we hung 3×3 black and white photos on an all-black clothesline."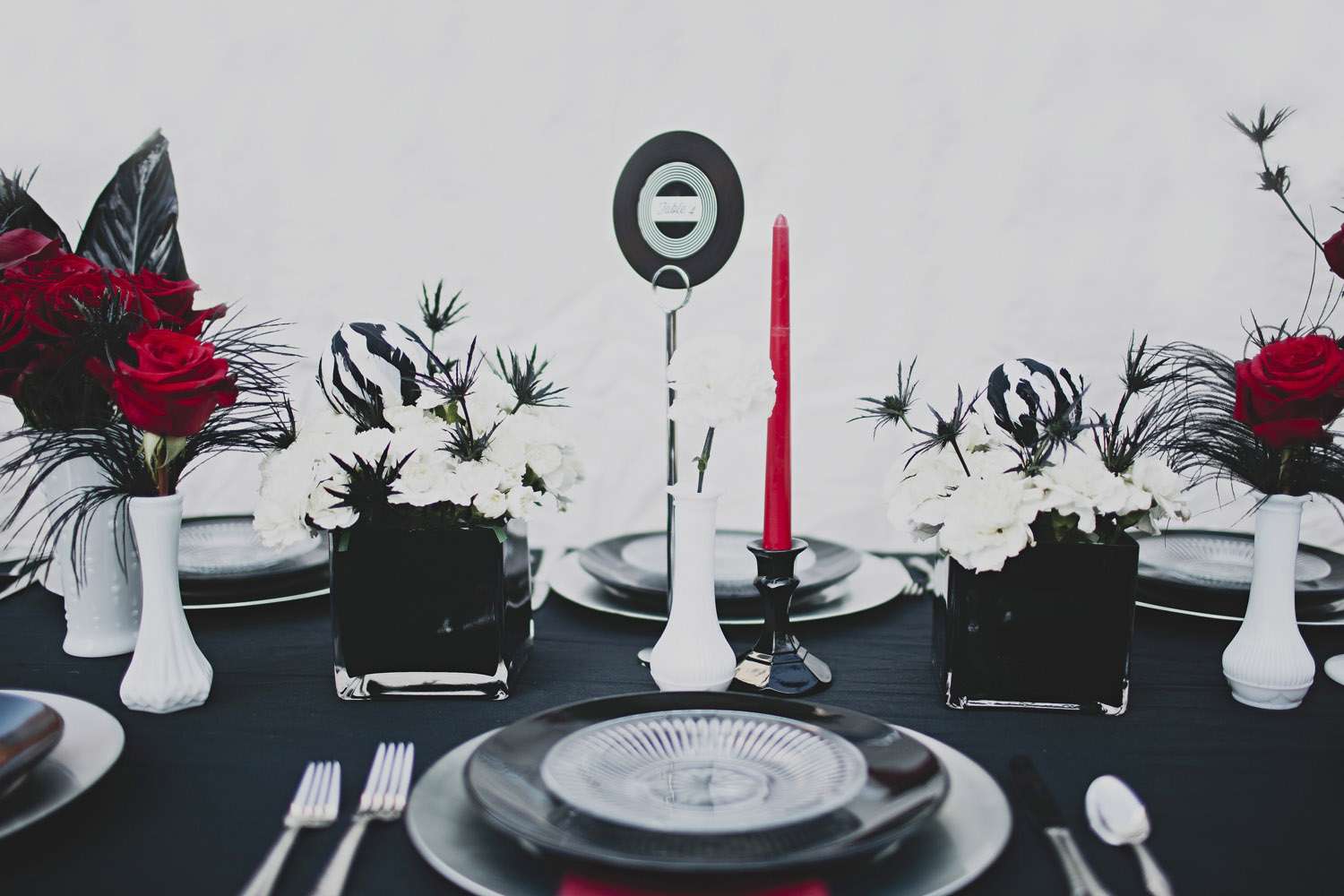 So what do you think? Would you ever had vintage records as part of your wedding decor? I love that although this shoot is described as having vintage elements, there's also some bang up to date modern touches with the strong black & whit colour palate, and the model's deep red lip. I approve!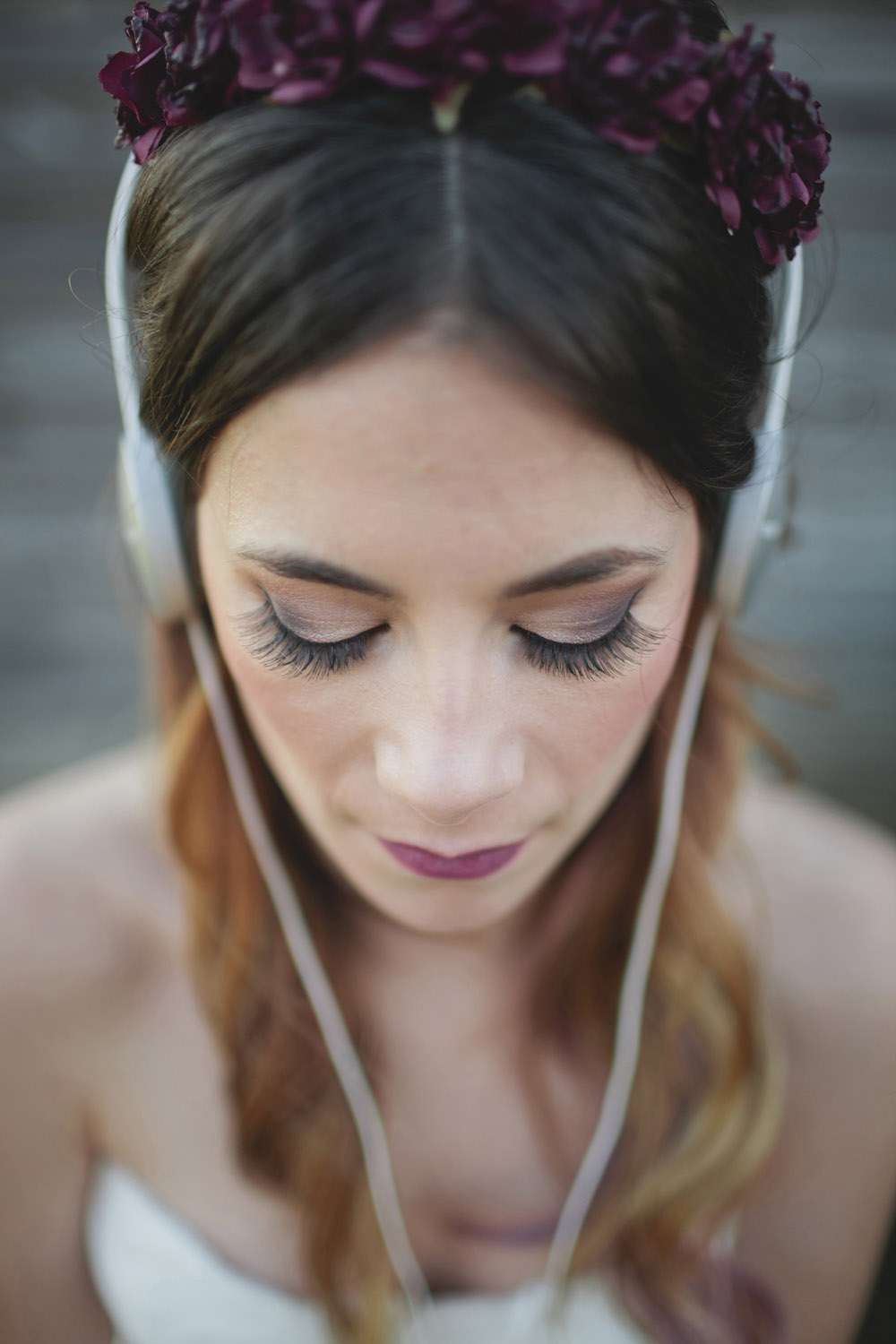 Thank you to Sarah & her team for sharing today.