Photography: Irving Penn for Vogue
January has been kicking my butt. I'm not going to lie, I've actually shocked myself with how much I've got going on this month. No sooner had we ticked over to the first day of the year and I was relaunching my website (thanks for all your feedback by the way – and to any of you who might have be experiences problems viewing the full site –  read this) announcing new dates for The Blogcademy, getting featured (and writing for!) Cosmopolitan … oh and planning a whirlwind trip to Paris with my BFFs (more on this soon!)
And then I realised, "Oh crap Gala & Shauna fly in NEXT WEEK for the London Blogcademy's. HOW THE HELL AM I GOING TO GET EVERYTHING DONE BEFORE THEN?!"
I'm not complaining of course. I'm so incredibly lucky to have so much going on, and I hate seeing "woe is me I'm so busy!" posts as much as the next person, but I'd be lying if I said I felt the next few weeks were going to be easy. But I'll get it all done… I know I will.
So just a little heads up: for time that Gala & Shauna are here, I'll be mostly offline and will be taking a brief hiatus from Thursday Treats & Business Bites. Don't despair though, there will still be daily wedding content being published as well as Green Room goodness in abundance! Thursday Treats will be back on 7th February and Business Bites on 8th. Gosh, and then it's almost Valentine's Day!!
2013, slow down already!
Oh and before I forget – my first piece for Cosmopolitan was published this week. You can read my 2013 wedding trends predictions here. Thank you again Cosmo!
Weddings & Weddingy Things
♥ Pool party wedding
♥ Laure de Sagazan's wedding dresses are perfect
♥ Nine things to do when you get engaged
♥ DIY winter wedding wreath (this version is also utterly gorge)
♥ Totally over the top (in a good way) wonderland-inspired wedding at Battersea power station
♥ Grey Likes Weddings' favourite bouquets of 2012 are so so beautiful and this ombre one almost made me weep (check out the matching centrepiece too!)…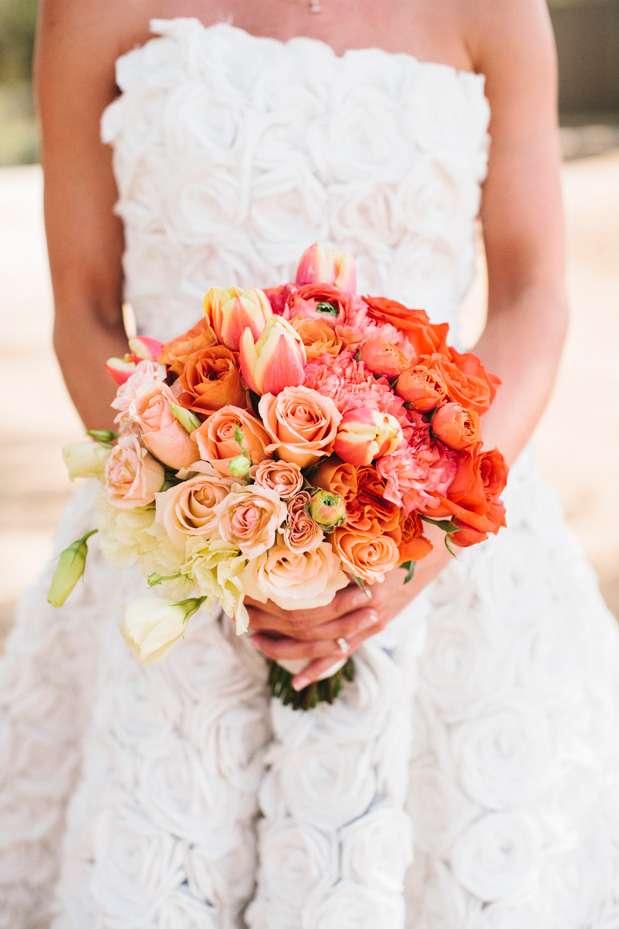 Photography: Josh Elliott Photography Floral Design: Briana Maxson Floral Design
♥ Sweet forest wedding
♥ Lovely retro elopement
♥ Hobbit inspired wedding cake
♥ Figueroa Mountain farmhouse wedding
♥ Whimsical travel wedding
♥ Check out this AMAZING fibre optic wedding dress by Evey Clothing!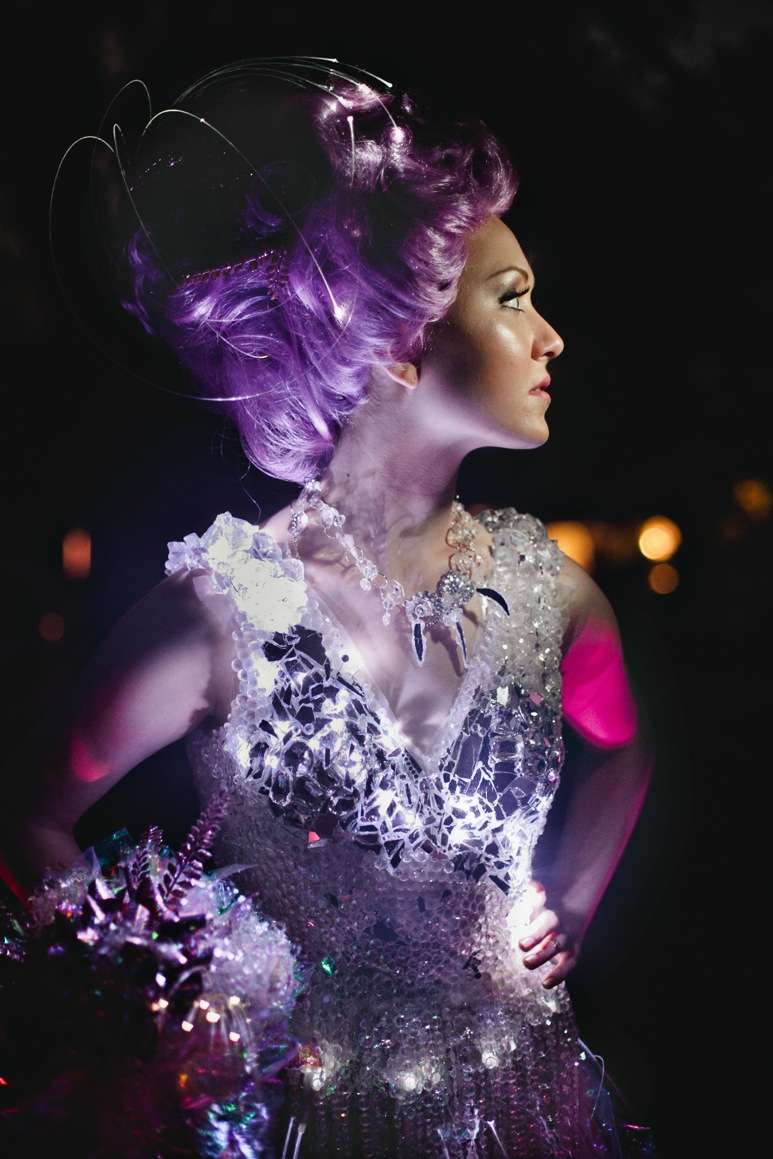 Photography: Dana Grant Photography
Sales & Events
♥ Elbie is the only hairdresser I trust with my barnet and she's offering 15% off all cut & colour appointments until the end of February. Get in!
Best of the Rest
♥ Heat vs. Look: Magazinageddon 2013 – this seriously made me laugh out loud!
♥ How stunning does my friend La Carmina look in her latest editorial?
♥ After his mother died, this baby chimp was brought home by the zoo's owners and swiftly adopted by the family dog who raised him as her own. AWWWW!
♥ Gala's giving away a Clarisonic worth $200! – I've been debating getting one for a while… anyone else used one?
♥ Jamie's London recommendations are awesome. I can't wait to take Gala & Shauna to some of my favourite haunts in the city!
♥ Shauna's article about her hometown of Portland in Computer Art's magazine makes me so excited to visit in March!
♥ Motoi Yamamoto's saltscapes – yes, landscapes made of SALT! – are just incredible
♥ This, hanging on my office wall, would make me work harder. Fact. (via apartment therapy)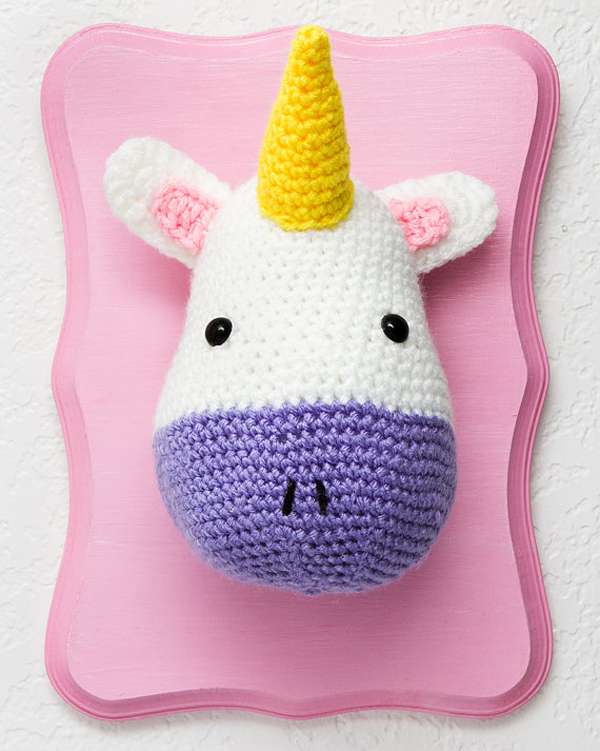 So we launched the redesign of Rock n Roll Bride on Tuesday only to be usurped by David Bowie announcing a new album and single. I can't help but feel our thunder got stolen (!) but David I forgive you because this song is PERFECT. Even the video is 80s deliciousness.
Tom from McFly got married recently and his speech was awesome! (fair warning: you my cry…)
Ruth shows us how to pose for photographs – model style!
Bengal cats love water!