I've been very lucky to have been featured in quite a few magazines since starting Rock n Roll Bride. But this is the biggie. The top of the tree. The one that makes you fall of your seat and pinch yourself – hard.
Cosmo-freakin-politan.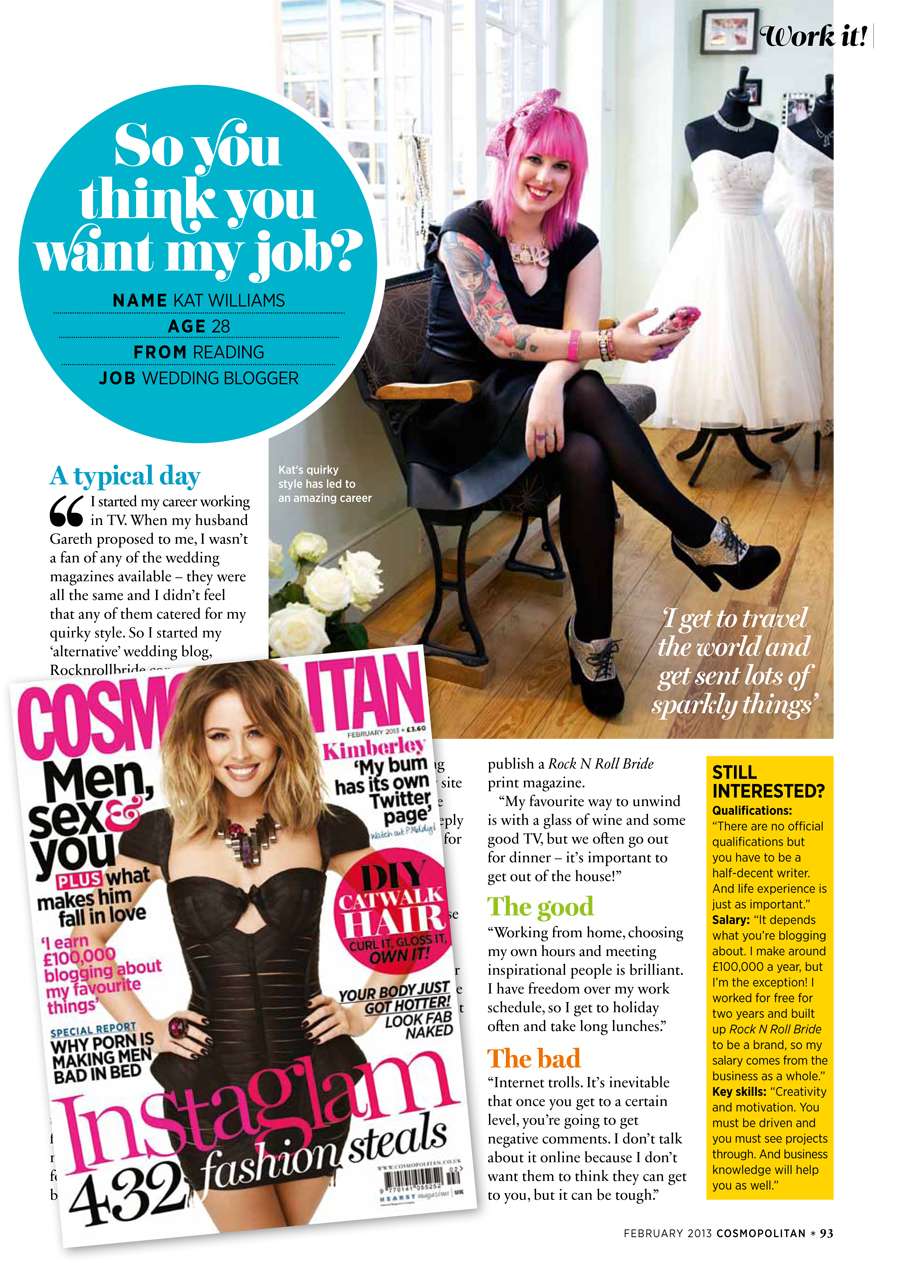 I'm also mentioned on the cover! I did offer to be the cover star but they felt that Kimberley Walsh might shift more copies. I was assured I was a very close second choice though.
HUGE love and thanks to everyone at Cosmopolitan especially features writer Sophie, deputy editor Suzy (I featured her own wedding last year!) and picture editor Joan. I was photographed by Katie Hyams at Fur Coat No Knickers and Lou Barker was on hand to beautify my face.
In other Cosmo-related news, they've asked me to write a couple of pieces for them! I'll be sure to hit you up with links when they're published on their website. They've also asked me to do a webchat on 16th January at 1pm so if you have any burning blogging, business or wedding planning questions, set your alarms!
Cosmopolitan? More like Kat-opolitan (oh sheesh that was terrible).
The issue is in shops right now so to read the full feature, go out and grab yourself one. And for all you international babes you can grab yourself a digital copy instead. HURRAH!