Yep, 2011 is continuing to get better and better (my friend Gala is calling 2011, "two thousand and heaven" – I think that's quite accurate actually!) Here's a snippet of my press for the month of January. I've decided for future to just do a quick round up of most of my press on the last Saturday of every month as I want to save more blog space for all the awesome real-wedding I'm being sent!
All magazines are available in the shops right now.
Photo Pro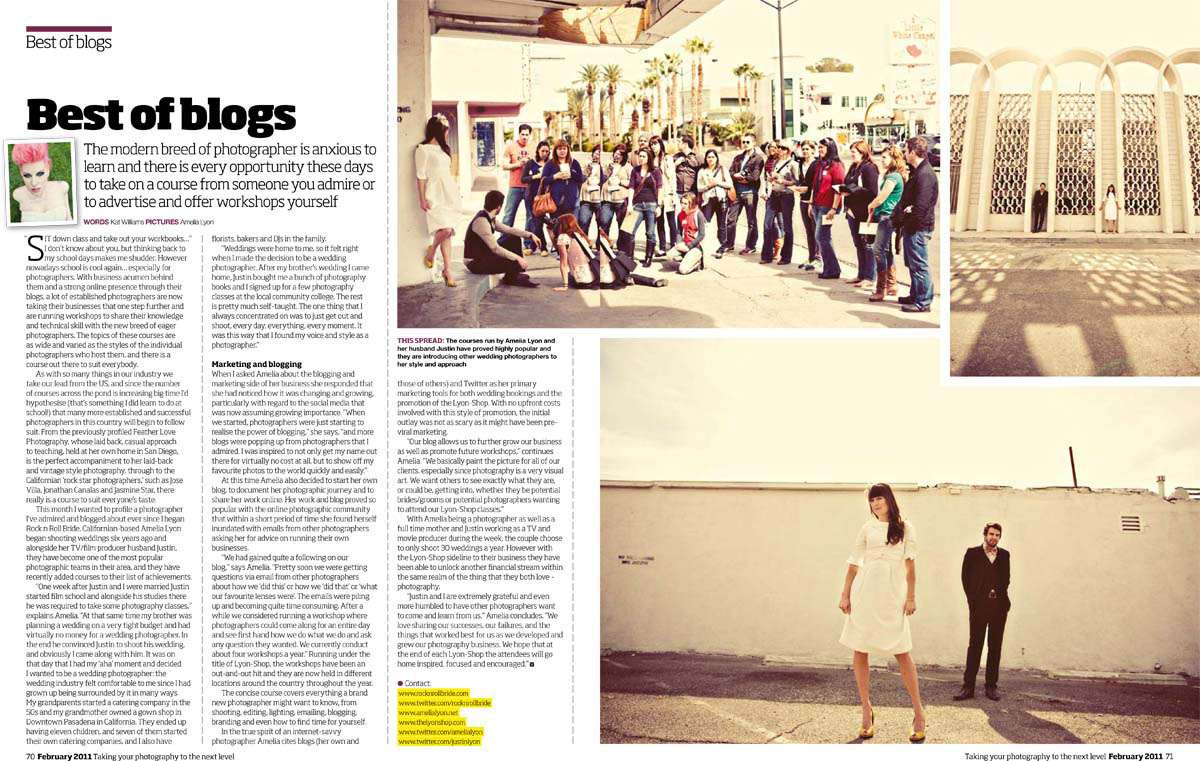 This month I talk to Californian photographer Amelia Lyon about her awesome Lyon Shop training courses for budding wedding photographers.
WEDDING Magazine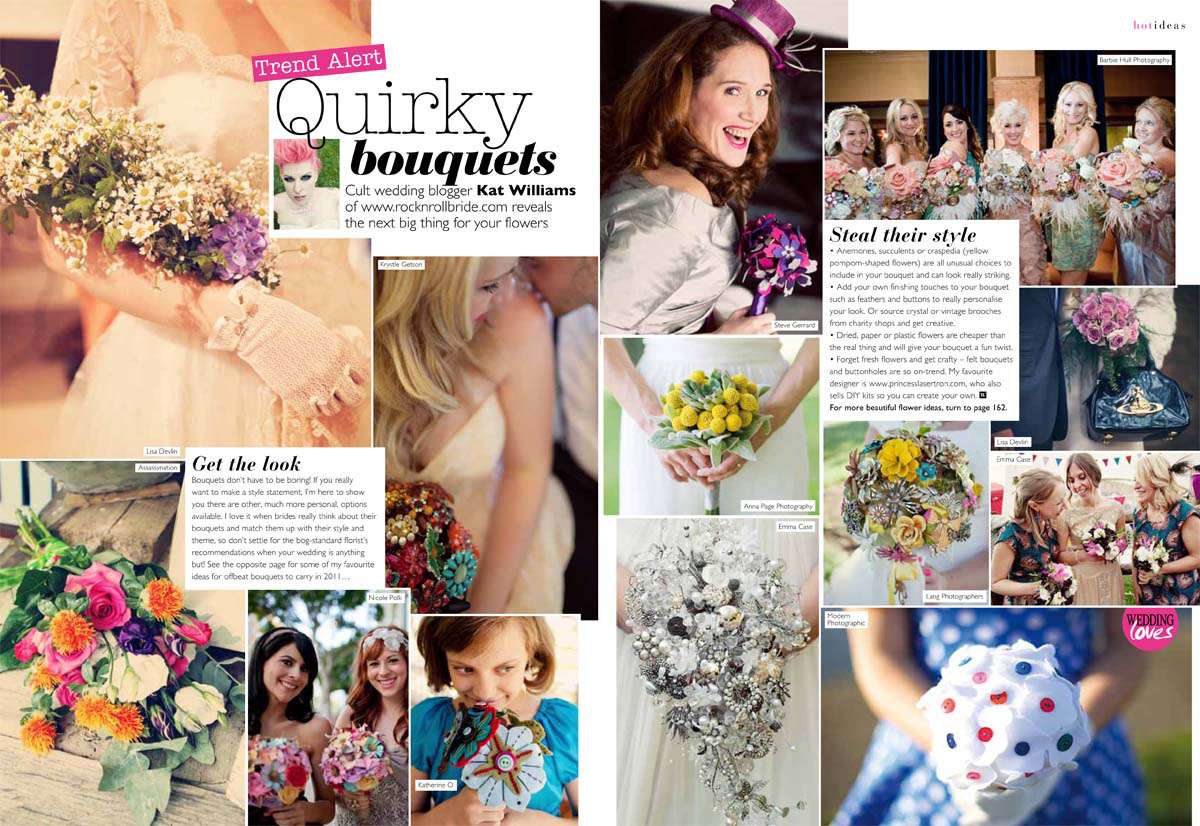 I wanted to share with the readers of WEDDING Magazine some of my favourite, unique bouquet ideas. There's much more out there than roses don't you know! There's a special mention in this article to one of my utter favourite bouquet creators, Princess Lasertron.
WED Magazine
The Cornwall based magazine asked me to write an article about my favourite ways to rock your wedding. Check out the HUGE photo they used of me. Scary…but kinda cool!
Wedding Ideas Magazine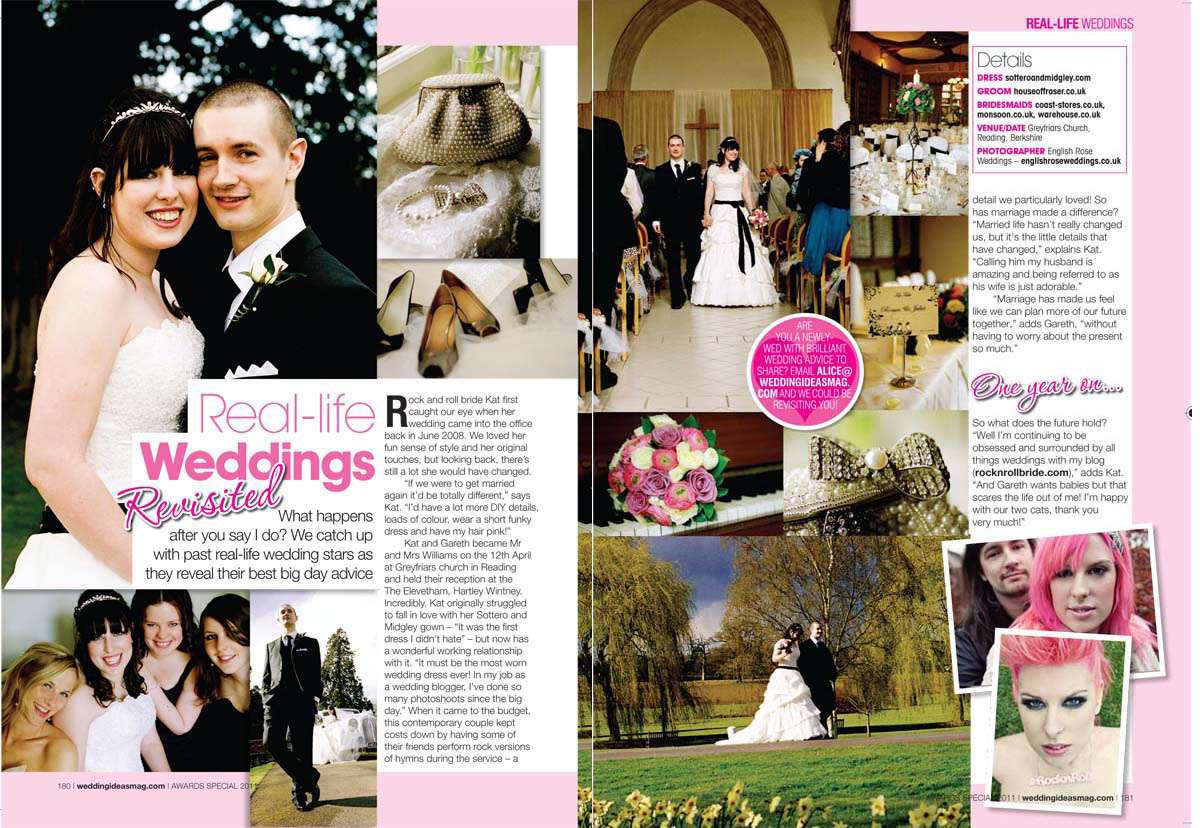 I ran a full feature on this a last week as I'm pretty chuffed that they have now featured our wedding in their mag twice!
Perfect Wedding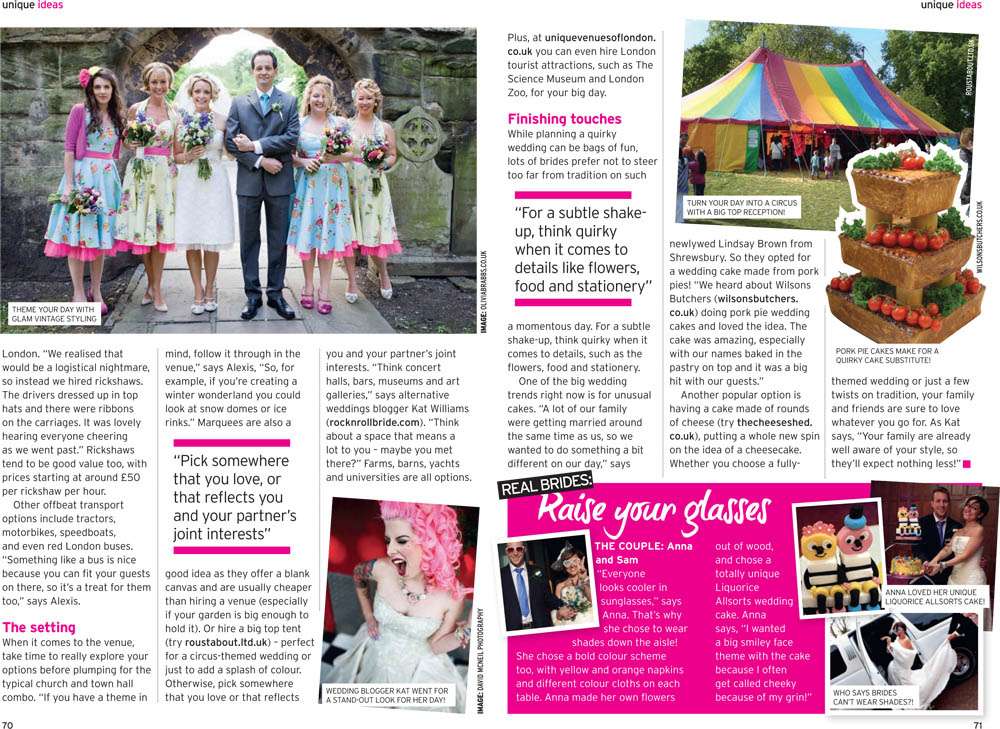 I was contacted to help out with an article on unique wedding ideas. I spoke about some cool venue and reception ideas. They even used a photo of me (to illustrate the wackiness I guess!)