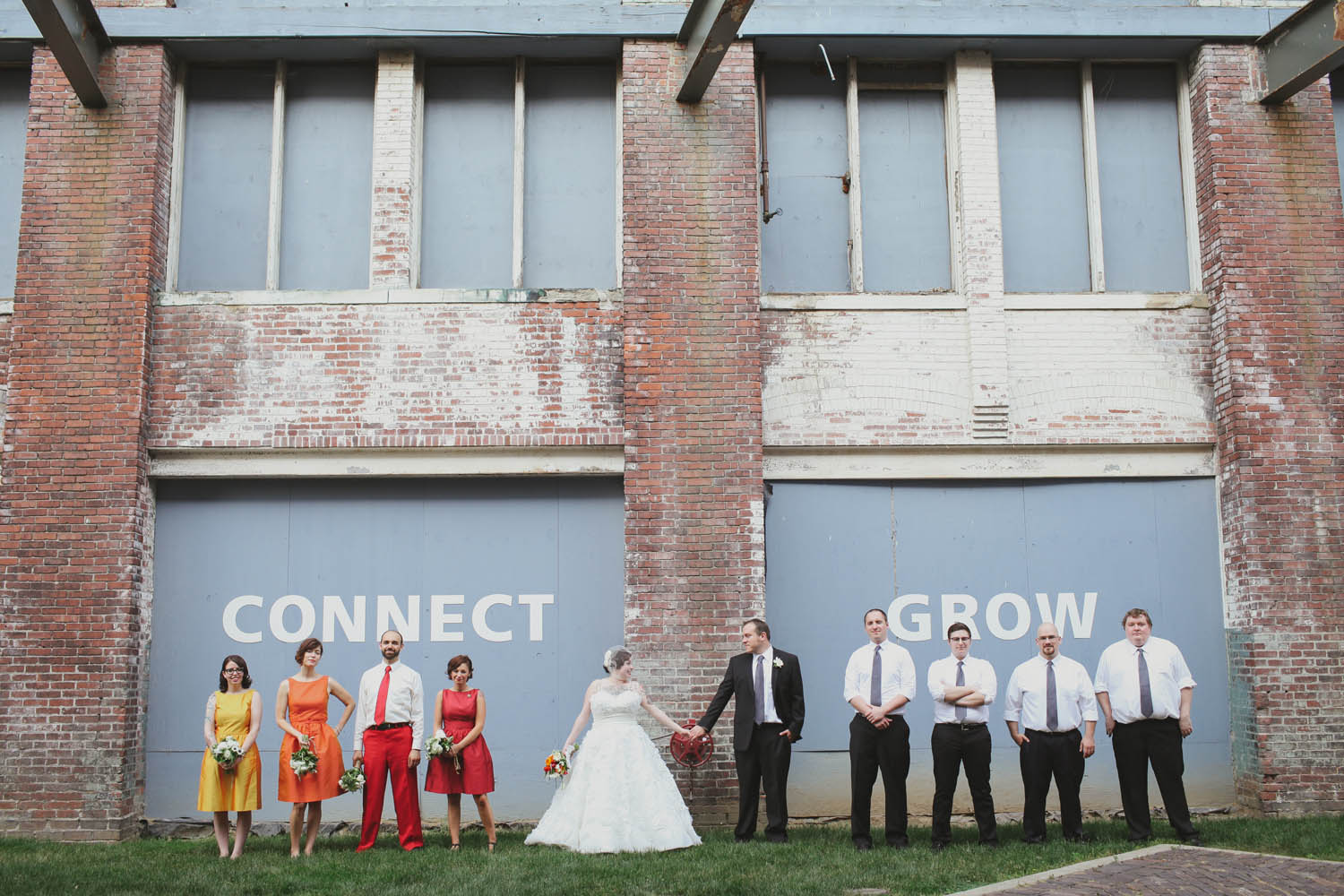 Katie & Richard were married at The Venue at Smith Brothers in Columbus. Their wedding was bright, colourful (just check out that awesome bridal party!) but most of all lots and lots of fun.
"We wanted a fun and bright wedding", began the bride. "We love great Rock n Roll music and the classic style of the 50s but we didn't really have a 'theme'. We just picked a color we both liked and one that went really well with our choice of flowers and music."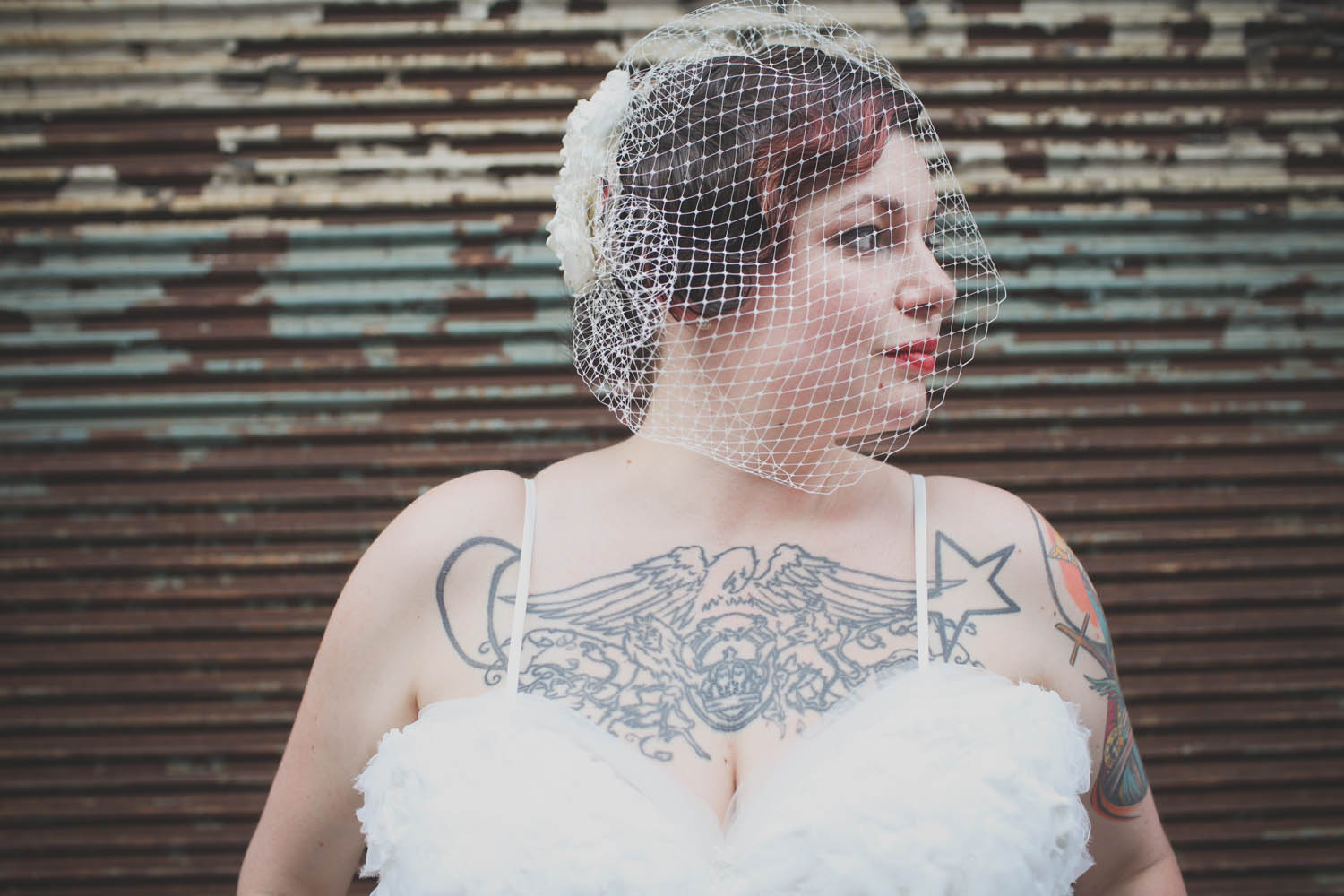 "The whole thing it turned out pretty great but our first dance was one of my favorite bits. We danced to a song that I put in a playlist for our first year together – 'This will be our year' by the Zombies. Dancing with my husband for the first time was amazing, and it felt unreal."
"We made our own table numbers out out of some invitations that we had left over. They turned out amazing. My husband also made our rad card box which was a hand crank!"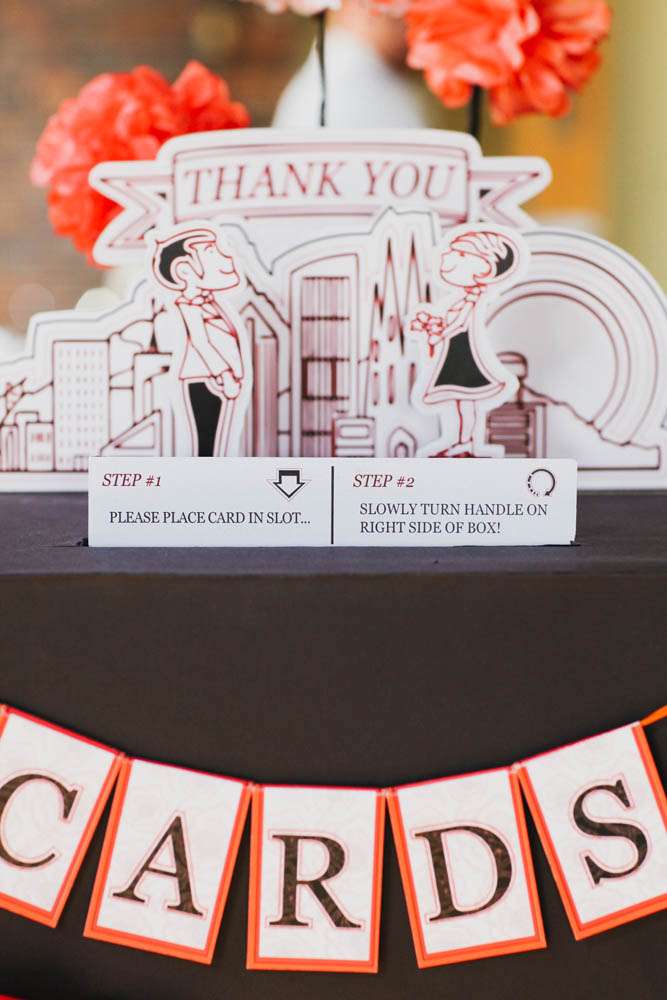 What a fun wedding and such a gorgeous couple! Thank you to Katie & Richard and their wedding photographer Adam Lowe for sharing with us today. I am loving the orange!