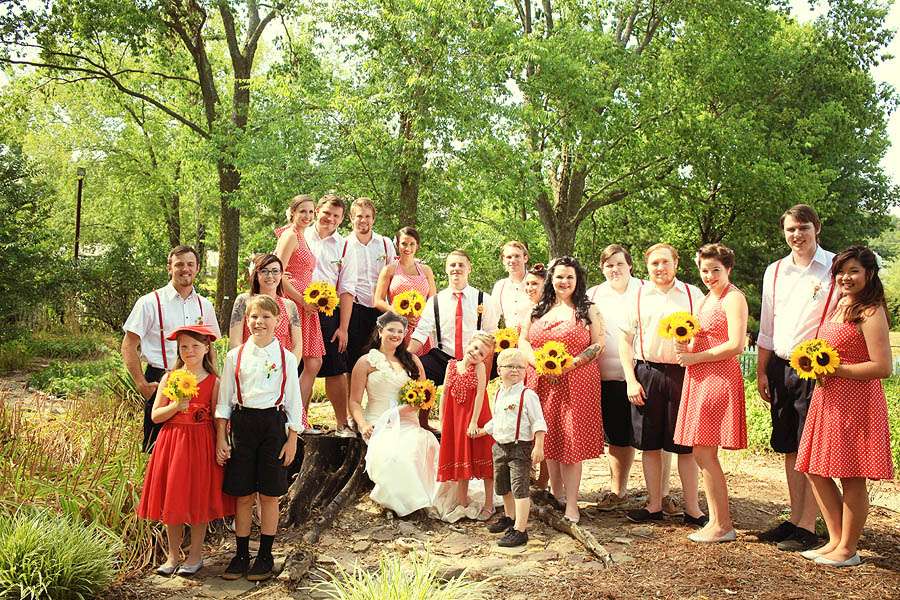 I love when I get sent weddings with themes or ideas that I've genuinely never seen before, and Chelsea & Daniel's wedding is way up there in the originality stakes. Their theme was Coca Cola!
They had vintage Coke bottle tops in the buttonholes, Coke bottles on the tables with flowers in and vintage Coke posters around the reception area. For their colour scheme they obviously went for red and white, with the bridesmaids rocking polka dot 1950s inspired dresses and with red and white accents throughout. "I've always loved the vintage look – the 1940s and 50s in particular", Chelsea explained. "Coke is my favorite beverage, and the advertising they did in that era is so fun so that's where our inspiration started."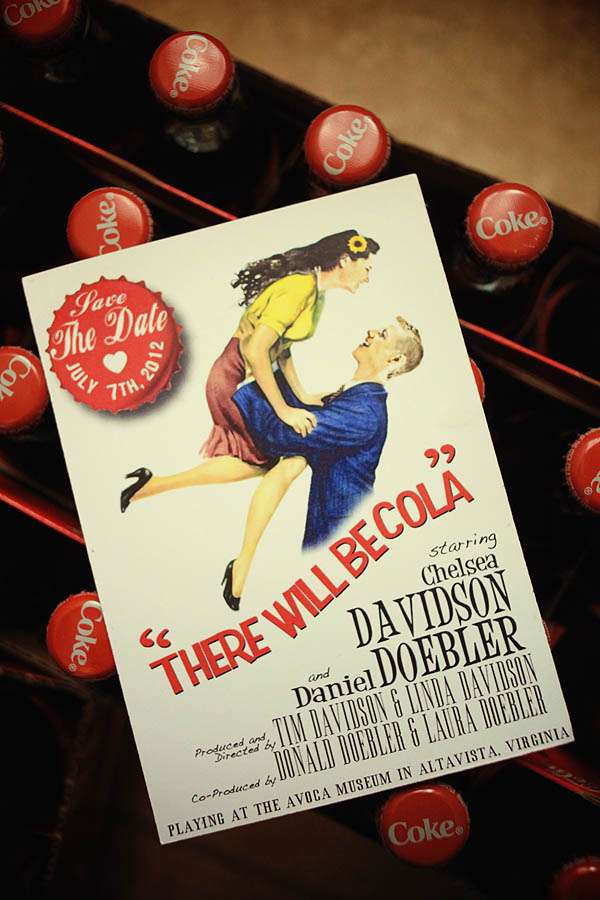 The wedding was held at the Avoca Museum in Altavista, Virginia, a 19th Century home that has been concerted into a museum. They were married outside, in front of the house, and the reception was set up on the lawn. "My favorite thing about the wedding was taking a moment after the ceremony to be with Daniel, just the two of us", Chelsea concluded. "I also loved having everyone we love and care for together to watch us get married."
Gorgeous! Don't you just love the theme? What has been your starting point for your own wedding inspiration?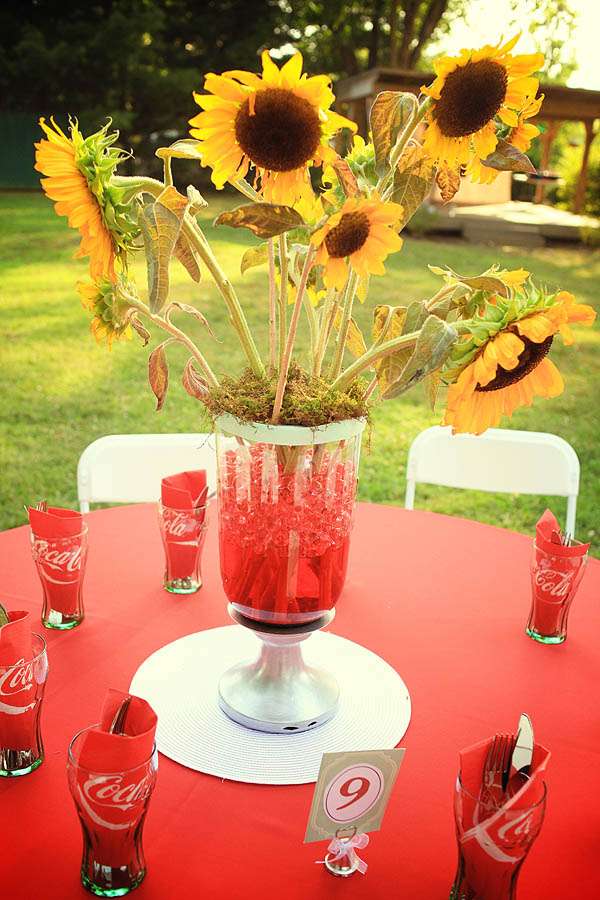 Thank you to Chelsea & Daniel and their wedding photographer Crystal George for sharing with us today.
Supporting Cast
Photography Credit: Crystal George Studios
Venue: Avoca Museum, Virginia
Bride's Dresses: Absolute Bridal & David's Bridal
Bridesmaid's Dresses: Unique Vintage
Cake: DIY
Flowers: Bette Bibee
Hair & Make Up: Summer Miller
DJ: Mason Rieley
Stationery: Laurel Burkholder
Caterers: Robin Alexander