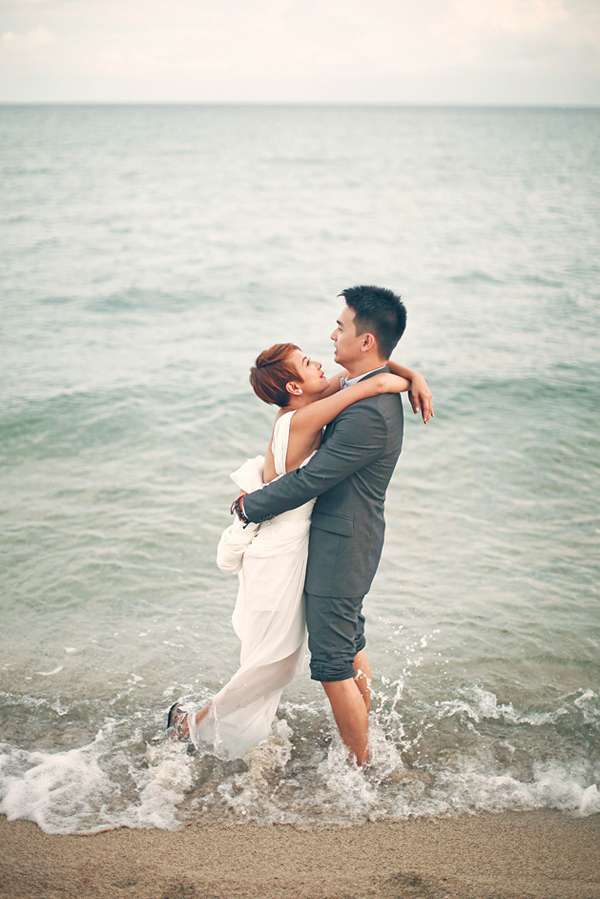 It's getting seriously cold over here in the UK so what could be a better way to warm up than lusting over some beach wedding goodness? Jmie & KC's beautiful beach wedding is just what I needed!
You might remember Jmie & KC from their boxing engagement shoot. Those that do will already know that these guys don't go for the conventional so a laid back and fun wedding was just what I expected. The wedding was held in the idyllic location of the Virgin Beach Resort in San Juan, Batangas.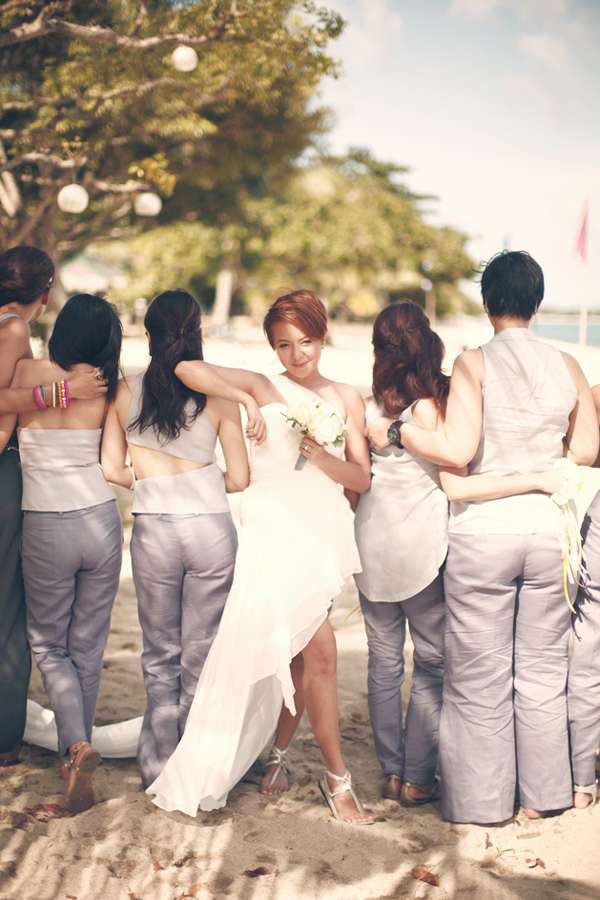 KC wore a dress from Regine Tolentino with custom sandals from Django. Her bridal style was simple yet elegant, comfortable but quirky. KC even designed her groom's and her bridesmaid's outfits. I am SO IN LOVE with their casual linen trousers & waistcoat look – who said bridesmaids have to wear dresses?!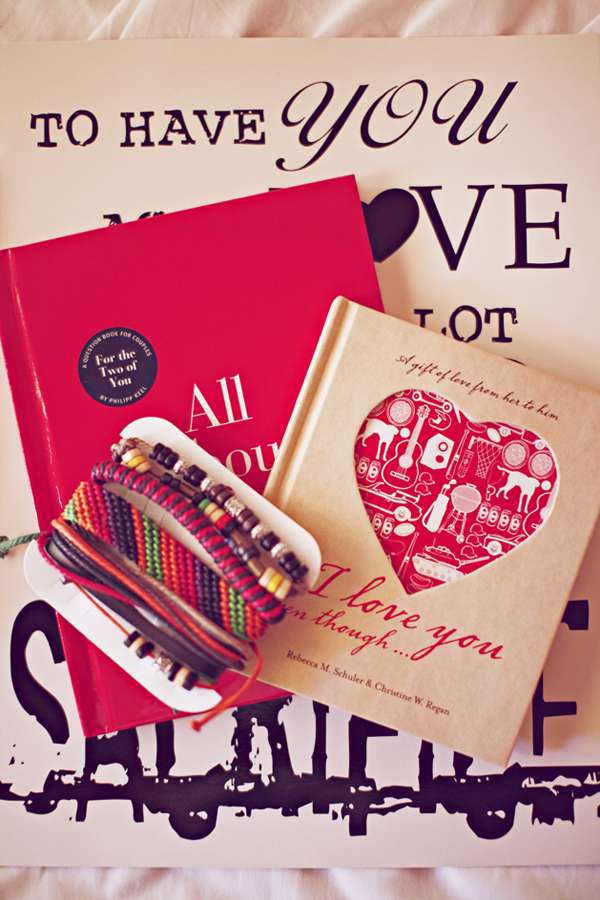 Ahhh I feel all warm n fuzzy inside. Thank you to Jmie & KC and their wedding photographer Rex of Wedoitforlove for sharing with us today.
Supporting Cast
Photography Credit: Wedoitforlove
Venue: Virgin Beach Resort in San Juan, Batangas
Bride's Dress: Regine Tolentino
Bride's Shoes: Django
Groom's Outfit: KC Leyco-Mempin
Bridesmaid's Outfits: KC Leyco-Mempin
Flowers: MISSKAYCESTYLES
Stationery: DIY