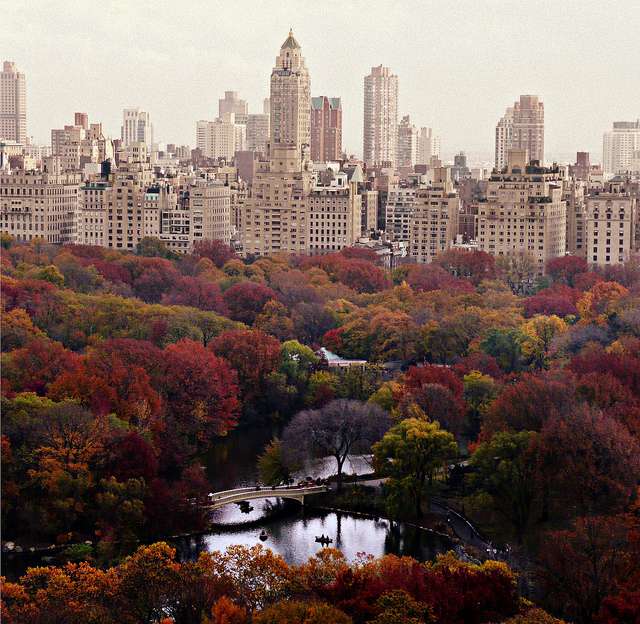 Photography Credit: Favim
I'm looking forward to seeing New York look this pretty
Happy October one and all! I have to say I'm quite the October fan. The weather is mild but not freezing and there's lots of skull stuff around for me to buy! Last year I fell so in love with these glitter skulls from Target but alas I couldn't find anything similar here in the UK (sad face) But this year I'm going to be in New York (eek!) so watch out New York party stores, I'm coming for ya (apologies in advance to my skull-hating husband).
Oh yes this time next week I'll be 35,000 feet in the air, taking myself to the big apple for The Blogcademy…OH MY GAWD I can't believe how quickly it's all come around! So unfortunately this will be the last Thursday Treats for a few weeks… well on this site anyway – why don't you compile your own, send me the links & I'll share your own versions when I return?!
I know, I know, don't be sad… but, come on, if I spent my time in NYC sat on my laptop searching the interwebz for links to share that would be a little depressing – there's too much to see and do! BUT fret not, there will be blog posts going up every day while I'm away AND I promise to check in regularly to share what I've been up to. You can also follow me on Twitter & Instagram… mkay?
OH! And if you're in New York yourself, I'm going to be at this event on Tuesday 16th, where by BFF Lisa Devlin is doing a talk – 'Finding your Niche as a Wedding Photographer'. It's free to attend and she's crapping it a little bit… so if you do come, maybe make a banner or two? We'd love to see you there!
Phew OK busy busy… but I guess you're now after other stuff to pour over then…? Pass the tea and biscuits would ya?
Weddings & Weddingy Things…
♥ Amazing colourful Seattle wedding
♥ Vintage British Carnival Wedding
♥ Quirky rustic wedding (love the bulldog! should you have pets at weddings? I say yes!)
♥ Jeff Newson blows my mind…
♥ Utterly in love with Matt & Nathan's engagement shoot & I can't wait to see their wedding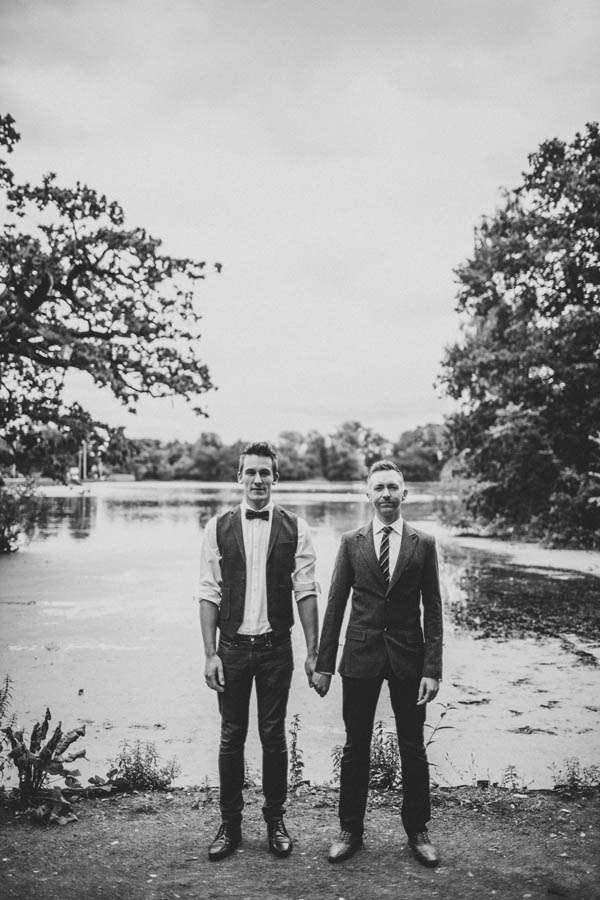 Photography Credit: Claudia Rose Carter Photography
♥ DIY Moss Table Numbers
♥ Fall & berry wedding ideas
♥ Beautiful boho wedding
♥ A wedding photographer herself, Laura married Pete in London in a blue dress, sparkly gold shrug & flower crown – I love!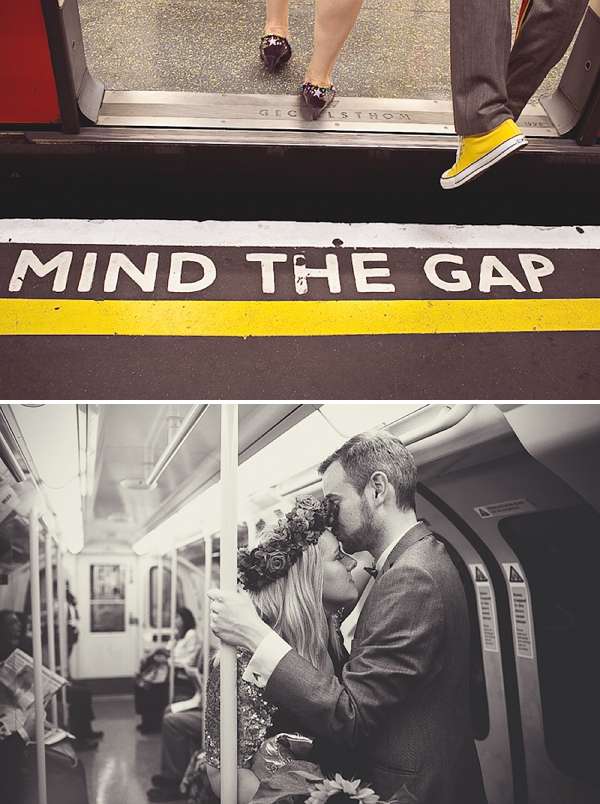 Photography Credit: Hannah Millard Photography
Sales & Events
♥ My girl Meg of Princess Lasertron has launched a new venture alongside blogger and BFF Sarah of Fash Flood. Hello Holiday is a seriously gorgeous shopping site specialising in selling the pieces emerging designers alongside one off vintage numbers. I am hooked already and I made my first purchase straight away. In fact my only dilemma is now which item to buy next!
♥ To celebrate the launch of her new website, my girl Charlotte of Restoration Cake would like to offer all readers of Rock n Roll Bride an exclusive special offer! She is offering a 20% discount to all couples who book for a 2013 wedding before the end of 2012 – that's 20% off anything! To take advantage simple email info@restorationcake.co.uk and mention 'Rock n Roll Bride Offer'. You can then arrange a time to meet Charlotte and talk about cake. "I will bring you some treats to taste, and you will receive a sketch of your bespoke wedding cake design for no charge", Charlotte explains. "There is no obligation to book but if you do book before 31st December 2012, you will receive the discount."
♥ Have you heard about The Most Curious Wedding Fair yet? If not and you're in London on Saturday then where have you been?! Tickets are just £4 and I'm going to be there all day judging their Bridal NEXT! awards. Come say hi if you spot my pink bonce! (I've also been interviewed on their blog today if you fancy a nosy).
Best of the Rest
♥ Scary stuff – Is Your Facebook Page in Danger of Deletion?
♥ How to pick a career you'll like
♥ Eight great Halloween DIY ideas
♥ Danielle blogged about Rock n Roll Bride magazine! Awwww (you can grab a copy for yourself here)
Gala posted her keynote speech from  NEPABlogCon. She spoke about the three things bloggers don't want to do (but should!) and jeez that girl is hella inspiring (she also did a hilarious impression of yours truly about 12 minutes in – I die!) After watching this I know that I'm gonna come out of The Blogcademy learning a thing or too as well! EEEK did I mention that I'm excited?!
Joann wrote this song for her fiance (aww) which she then had her videographer, Kris Matanguihan, edit it in alongside their engagement shoot. How totally SWEET!
For all you zombie wedding fans…
PS this officiant is hilarious!
Finally! I perfume promotion that doesn't make me want to rip my eyes out (eww). Lolita Lempicka was my signature fragrance 10 tears ago when Gareth & I first met, so the smell of it always brings me back to those hazy days… and this promo, in a weird way, does the same thing. I love it.