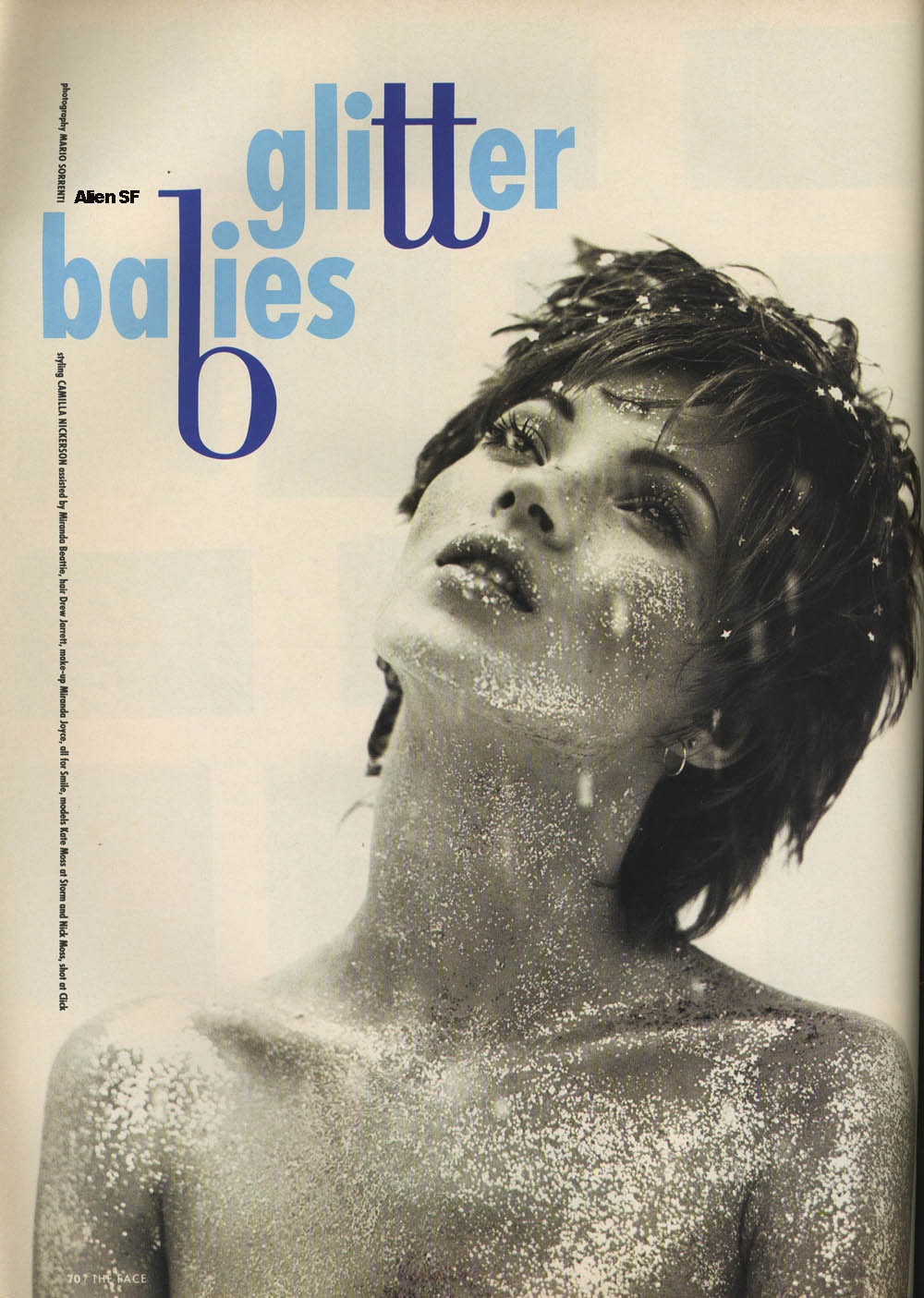 When I first moved to London, my flatmate at the time had a book called Feel the Fear but do it Anyway by Susan Jeffers. Not really being one for self help books, I never got round to reading it but as it hung around the lounge, the title really spoke to me and it's kinda hung around in my mind ever since. At the time I had pulled out of doing a degree in fashion and textiles after it had dawned on me that I wasn't anywhere near as obsessed with fashion as my fellow foundation students who had got onto the same degree. They were going to college in Victorian Underwear and thick black tights while I was still channelling Neneh Cherry in a purple satin bomber jacket with a spiral perm (hey, it was twenty years ago!)
Although I had always done photography I was flummoxed by the sums… F-stop numbers going one way, shutter speed numbers go the other way… Who invented this stuff? Why wasn't it just 1, 2, 3 or A, B, C? So I decided to try fashion styling as that was just putting clothes together for photo shoots, not designing them but it was still photography related. So how could I get work experience at that? I was obsessed with reading The Face magazine so I started there… I picked out my favourite shoots and the same couple of stylists' names kept cropping up so I found out their phone numbers and got in touch. Our flat was in Chelsea but I am no trust fund babe – we were signing on and most weeks ran out of money to top up the key meter for the electricity. I was aware that I needed these people way more than they needed me and that is a vulnerable position to be in. It would have been easy to psyche myself out of making those phone calls, I was totally terrified but eventually I did and a stylist called Camilla Nickerson who sounded just lovely said that actually her assistant had pulled out of a shoot the following Friday and I could come along to help out.
I arrived at the studio after a sleepless night to a buzz of activity but everyone seemed very sweet. I got stuck in unwrapping the amazing clothes by Vivienne Westwood and John Galliano. Turned out that all the people at the shoot were friends – the make up artist was mates with the stylist, and the photographer's girlfriend was the model along with her brother. Her name was Kate Moss and it was one of the first times she had been in a proper studio too. She was only a couple of years younger than me. I thought she looked like a beautiful alien and when she stepped on set she was mesmerising. As the shoot unfolded I realised that I had no clue what the stylist was doing. In this room full of stunning clothes, one of the shots turned out to be just Kate under a black satin sheet with nothing on but a narrow leather thong around her neck… Six months later me and every girl in London wouldn't leave the house without the same necklace on. It quickly dawned on me that day that I was no fashion stylist but I carefully watched the photographer Mario Sorrenti and he didn't seem to be doing anything that I couldn't grasp. He was using the daylight and bouncing it round with poly boards and shooting on 35mm. Maybe this photography lark wasn't so technical after all?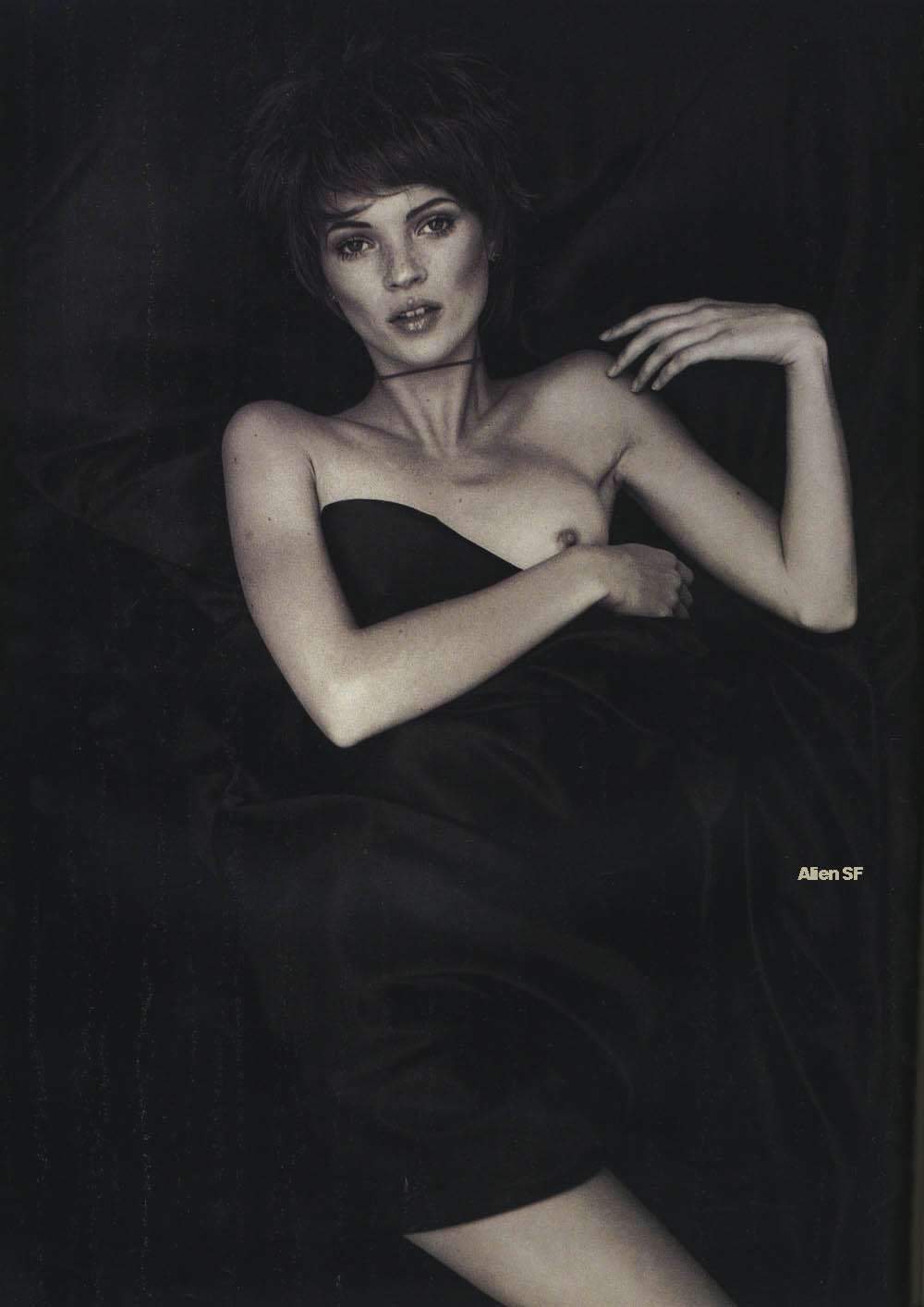 That day had been an epiphany and I was back on track to being a photographer. I found out about a course I could do that was part government sponsored at a film and photography school in Pimlico. The catch was that you had to set up an industry sponsor for the rest of your funding. In return you worked 4 days a week for the sponsor. I had always been a big music fan so decided my dream job had to be combining the two and eventually being a music photographer. I was warned that these photographers were less likely to take an intern as they would get so many requests but I thought if I started there, I would never think that I hadn't tried. This was back in that day of no email or text messaging so picking up the phone was the only option again. And once again I was terrified. I had endless conversations in my head… What if they tell me to naff off? What if they laugh down the phone? Again I needed much more from them than they did from me but I wrote down some bullet points of what I wanted to say and approached my favourite photographers, thinking well if they do tell me to jog on its not like they actually know me. It turned out that they were all lovely and even flattered than I got in touch, phew. One of them came up with the idea that I could do the sponsorship with his agent and then work for all 5 of his photographers.
The following week I was back in a London studio for my first day with pop photographer Julian Barton. As soon as I got there, he asked me to set up a white colourama, with a meter square light box on a boom at the front and two heads on the back. Er, what???? I was about to explain that I had no clue what he was talking about when in walked East 17 with their huge entourage. I almost had an out of body experience I was so feeling the fear but somehow my legs started walking out of the studio. I could see the exit, do I just run screaming from the building or do I do it anyway? I will never forget asking the studio assistant at Holborn studios for the list of things that Julian wanted and when these strange boxes and alien heads appeared I had just one question for him… Can you give me a five minute lesson in how these work?
I went back in and set them up as best as I could and looking back it really was the most basic studio arrangement. The day was crazy but I tried to learn as much as I could and even scribbled stuff down in a little notebook including diagrams of how the lights were arranged. At the end I found the guts to explain to Julian that it was my first day and I was there to learn. I thought he might never want me back but he said in that case I obviously had initiative and he would properly train me from then on. Six weeks later he sent me to Barcelona on my own to shoot PJ and Duncan. I worked for Lorenzo Agius and Ray Burmiston and the amazing rock photographer Paul Cox really took me under his wing. I learned so much from all these guys but it wasn't all glamour. There were a lot of very long days and some very stroppy pop stars or big egos to contend with; I made a hell of a lot of cups of tea but eventually I established my own career as a music photographer.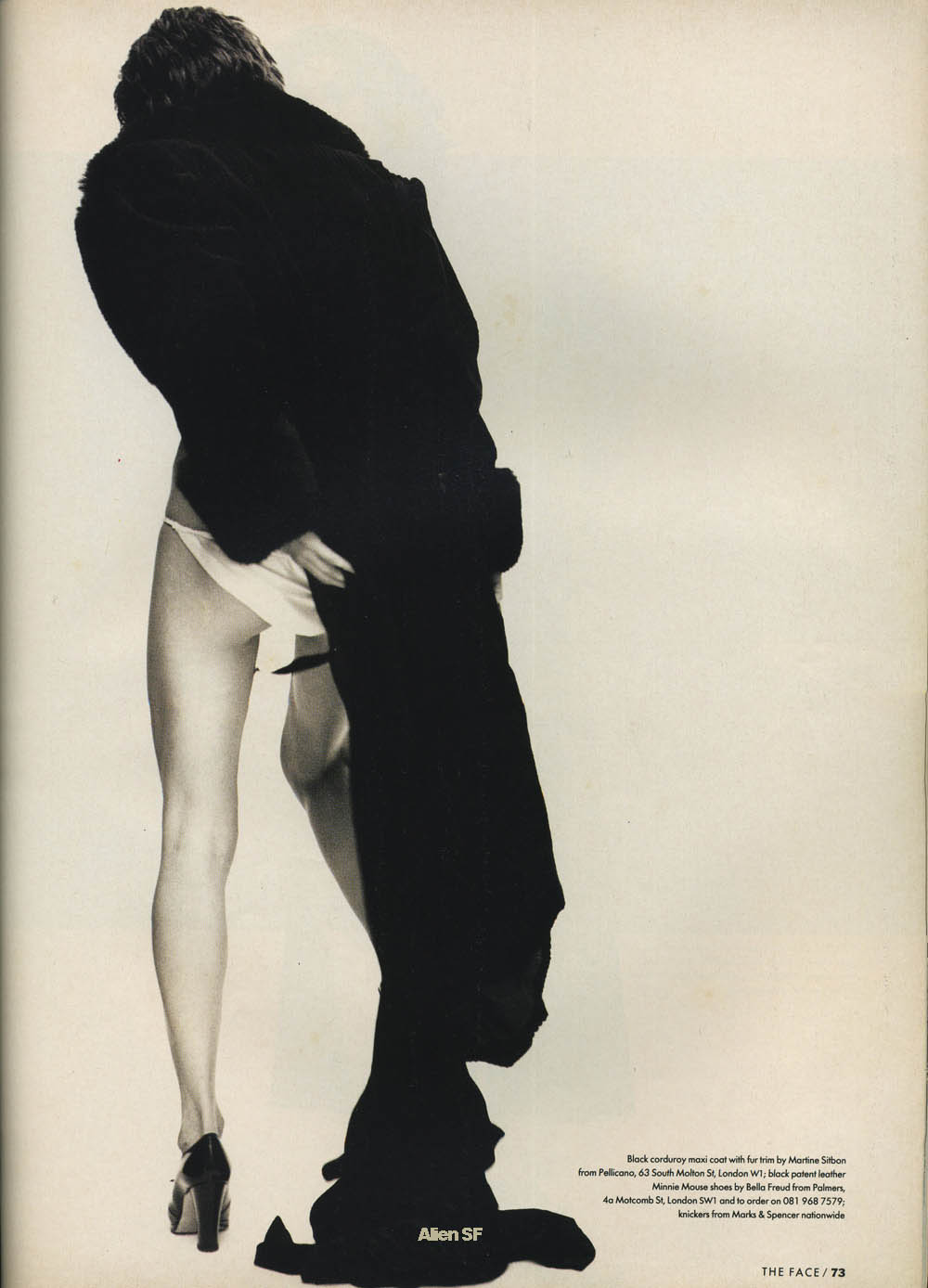 Fast forward ten years and I decided to set up as a wedding photographer. Shooting a couple of weddings for friends or friends of friends was one thing but when it came to strangers' weddings I was terrified. It's such an enormous responsibility recording that day for somebody. I never told my first 'proper' clients that they were the first people to properly pay me to shoot a wedding. Even now, I still get nervous before every single wedding but I've realised that is part of what keeps me on my toes.
When I taught my first workshop a couple of years ago, I was completely out of my comfort zone again and started the day so nervous that I spoke at 100 miles an hour before realising that I was going to get through my entire slide show before lunch unless I slowed it down. The photographers that attended were, again, just so lovely and they seemed to be interested in my ramblings so maybe this was something I could do more of. Although I cringe looking back to think how rough around the edges that first workshop was, I recently saw one of the photographers that went at an industry event and she took the time to tell me how much she had been influenced by that day so I was super chuffed.
After a year, I had the brainwave to take the workshops to the next level and came up with the Photography Farm. It's a pretty big production, from liaising with the chef to organising the big styled shoots with Kat and Hannah. We had a last minute meeting at the first one which was a year ago now and I remember driving away from it thinking what am I doing? Hiring an entire Farm for three days and taking delivery of an actual caravan, a vintage tractor and dozens of paper poms? It hit me like a giant wave of fear… What if it rained and the paper poms were nothing but soggy splodges in the trees, what if the photographers think its rubbish and demand a refund? I felt so nauseous that I had to pull the car over and take a few deep breaths. As I drove off, Fleetwood Mac 'Go Your Own Way' came on the radio so I blasted away the negative thoughts and thought "Yeah! This is going to be amazing!" and you know what? It was amazing and I loved every minute.
Almost everything that I have done that has worked well for me in my business has initially scared the bejesus out of me but I have found the wherewithal to swallow these feelings and get on with it. I am far from a natural public speaker so every time I do it, just before I start I say a mantra in my head of "it's just talking, it's just talking, it's just talking". Some of the projects I have coming up over the next six months are so mind blowing that I never imagined I would be given these opportunities. The next big thing is I have been invited to teach a workshop in New York at the B & H Event Space in October followed by being a guest speaker at the utterly awesome Blogcademy with Kat, Gala & Nubby. I am very excited and of course flattered but eeekkkkk!
So I have no idea if the book is much cop but as a life motto, 'Feel the Fear and do it Anyway' is a pretty positive attitude. There are so many times when it may be a lot easier to hide yourself under a rock but who wants to live under a rock? I believe that in business, if you never put yourself in the position of being terrified then you will never really progress.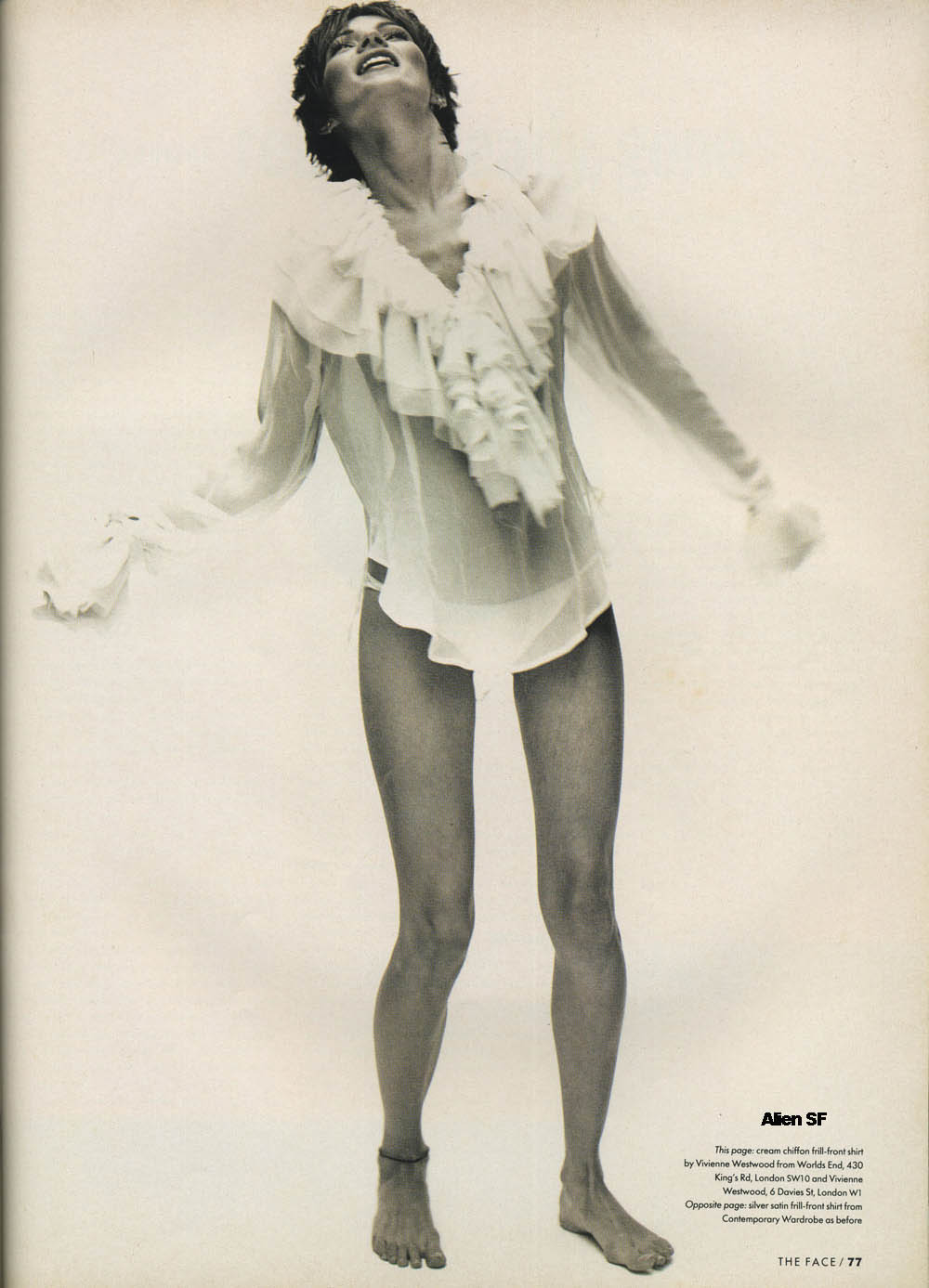 About the Author
Lisa Devlin is a wedding photographer from Brighton and a regular contributor to The Green Room as well as Photo Professional Magazine. She hosts workshops on all areas of wedding photography as well as the 3-day long Photography Farm on a regular basis. If you are interested in attending The Photography Farm (food and accommodation included), the next event will be taking place from the 18th-20th September (with guest speaker & stylist yours truly!) For enquiries or bookings email Lisa on lisa@devlinphotos.co.uk or call 01273231047.
All Photography Credit: Kate Moss by Mario Sorrenti for The Face Magazine