Happy Thursday everyone! I'm gonna get right down to it today so stop whatever you're doing, make yourself a cuppa and indulge in some mid-afternoon treats.
I on the other hand will be taking a break to do this…
Poor Henry, he looks mightily unimpressed!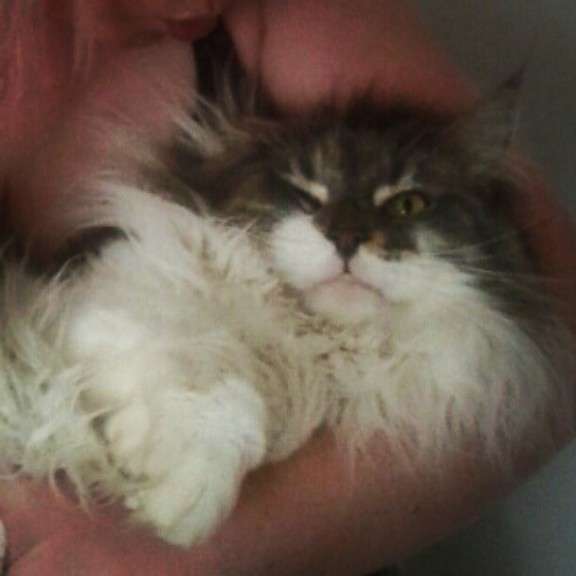 HAHAHA if that face doesn't crack you up then I don't know what will! Seriously… can't. stop. looking. at. it.
Right, enough nonsense, on with the serious business of Thursday Treats.
Weddings & Weddingy Things…
♥ Vintage bridal shower tea party – hands up if you want a tea cup hat!
♥ Inspired by wool and lights
♥ There's been loads of 4th July stuff around the interwebs this week but this shoot was one of my faves
♥ Have you read Bitchless Bride yet? You should. Especially if you have a sense of humour cos she's freakin' hilarious… plus she's my latest internet bestie so you gotta be nice to her… AND SHE WEARS A PINK WIG.
♥ Jade Jagger got married in true Rock n Roll style. DIY details & actual rockstar guests. Now this is a wedding I'd love to feature!
♥ A sci-fi/fantasy nerd mash-up weddingCon
♥ Love this laidback picnic style table set up
♥ This pastel wedding is just too gorgeous for words
♥ I love this DIY! How to Turn Film Roll Canisters Into Rad Invites!
♥ Incredible outdoor wedding & barn reception
Photography Credit: John Shim Photography
Best of the Rest
♥ The chromatic typewriter blows my mind
♥ 10 simple blog layout tips – GREAT advice from Elsie & Emma as ever! I'm gonna make sure all my future School of Rock students read this!
♥ Alexandra King's sweetheart dress is too cute for words
Rock n Roll Bride reader Kim sent me this cute video that her friends made for her and her husband which they played at their reception. How cute?
Awww congrats Fiona & Rory, your wedding video by CineMate is adorbs!
House of Mooshki's new look book video is creepy and awesome.
Awww! A Lego proposal…
!!! Check out Hannah & Iawn's playable video game wedding invite!
David Fielden's 2013 bridal collection was shown in Milan recently. Gotta love the added drama dry ice and a revolving platform brings! In other news, David's sample sale is currently on at his flagship store on Fulham Road, London with up to 75% off! PLUS he'd like to offer Rock n Roll Bride readers an extra 10% OFF! Simply quote the code 10%DFR&R when you buy. HOW EXCITING.