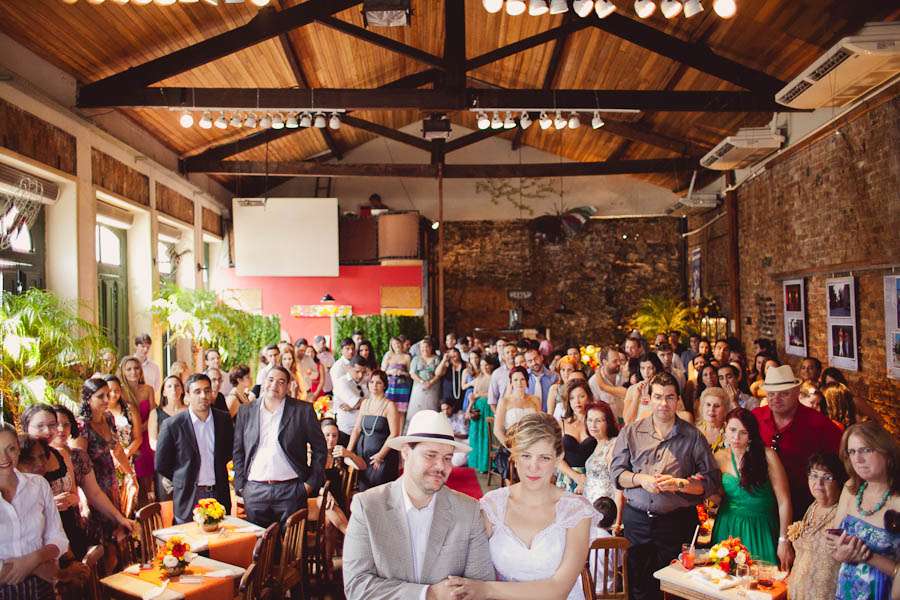 There's something about this wedding that makes me wanna get up and dance. I've never been much of a salsa dancer (read: I've never tried it in my life) but these guys make it look seriously fun!
The April wedding of Tatiana & Luis in Rio de Janeiro, Brazil had a massive party vibe. Both the ceremony and reception were held at Centro Cultural Carioca, a 'house of samba' bar located in an old building in downtown Rio de Janeiro.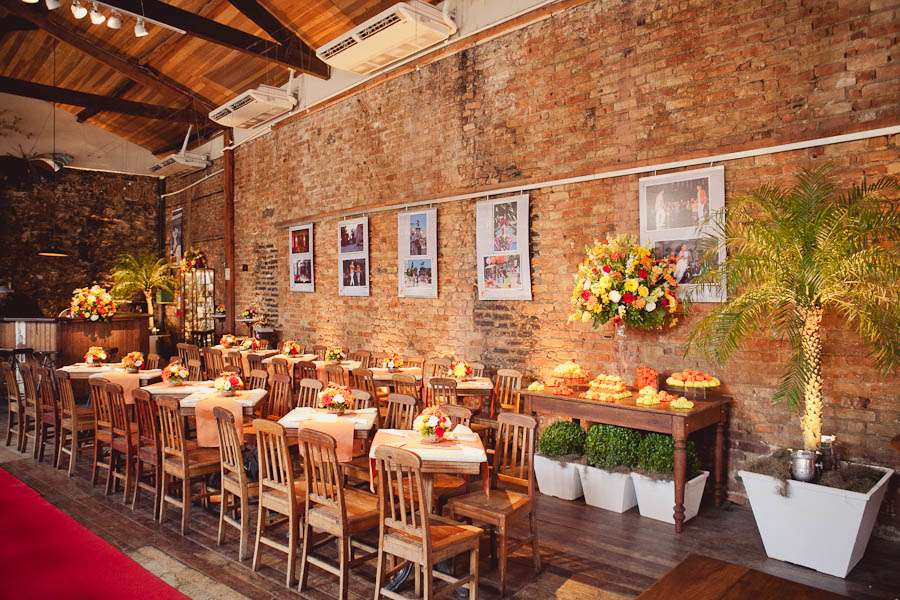 The ceremony was officiated by a friend of the couple and it was full of love and especially laughter when he told funny stories about them both through out. "When the bride entered, the groom spontaneously grabbed her and gave her a great and long kiss", wedding photographer Felipe Luz told me. "Everybody applauded."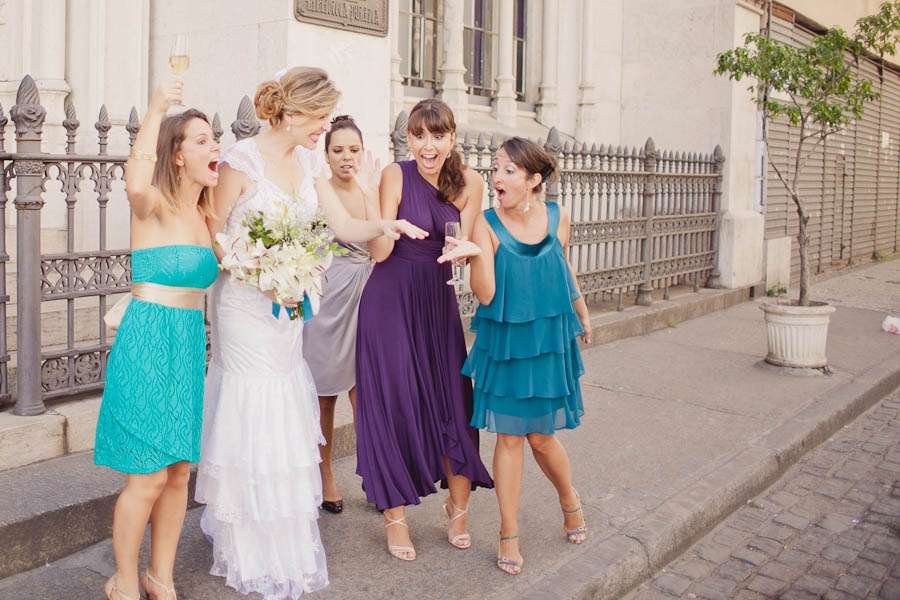 "We wanted our wedding to be very lively with a lot of very happy people dancing," the bride took over. "Our reception was full of music, especially samba. Everybody danced and sang along with the band. It was a really happy day."
"We put two friends in charge of the decoration and organization. Vivid colors, tropical plants and the live samba built a casual atmosphere and reflected energy we share in real life!"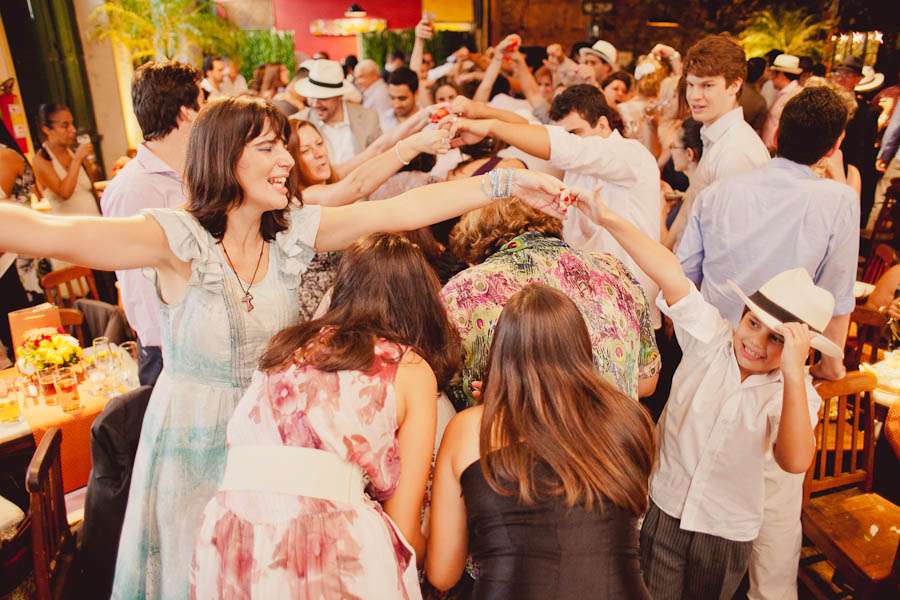 Gorgeous! Doesn't this just make you incredibly happy?! Thank you to Tatiana & Luis  and wedding photographer Felipe Luz for sharing today.
Supporting Cast:
Photography Credit: Felipe Luz
Venue: Centro Cultural Carioca, Luis in Rio de Janeiro, Brazil
Bride's Dress: Diana Esteves (a friend of the bride)
Groom's Outfit: Casa Alberto