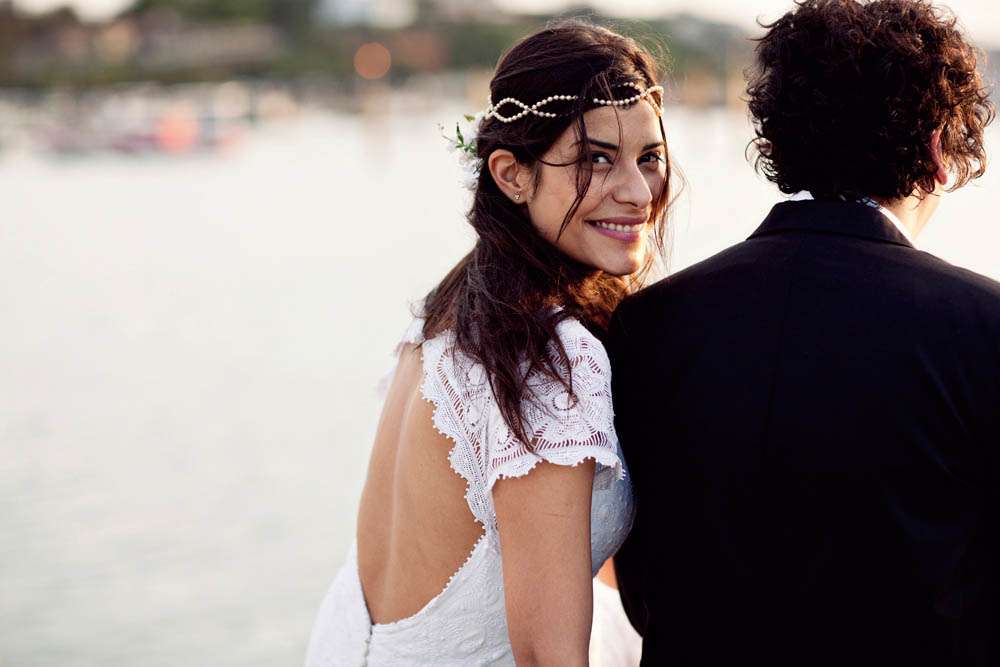 For their November wedding, Adriana & Daniel were keen to inject as much of both their cultures (Brazilian & British) into the day as possible. The event was held at Iate Clube de Búzios, a yacht club in Rio de Janeiro. The bride designed her own dress and used handmade lace from Renda Renascença with the help of dressmaker Inês Uemura.
"Sometimes you shoot a wedding that is so amazing, that it is only when you look back on your images and film that you can actually even remember what happened," wedding photographer Maria of Studio 1208 told me. "The whole thing is so effortless, yet it moves like a beautiful old steam locomotive, thundering past you and carrying you away into some distant land."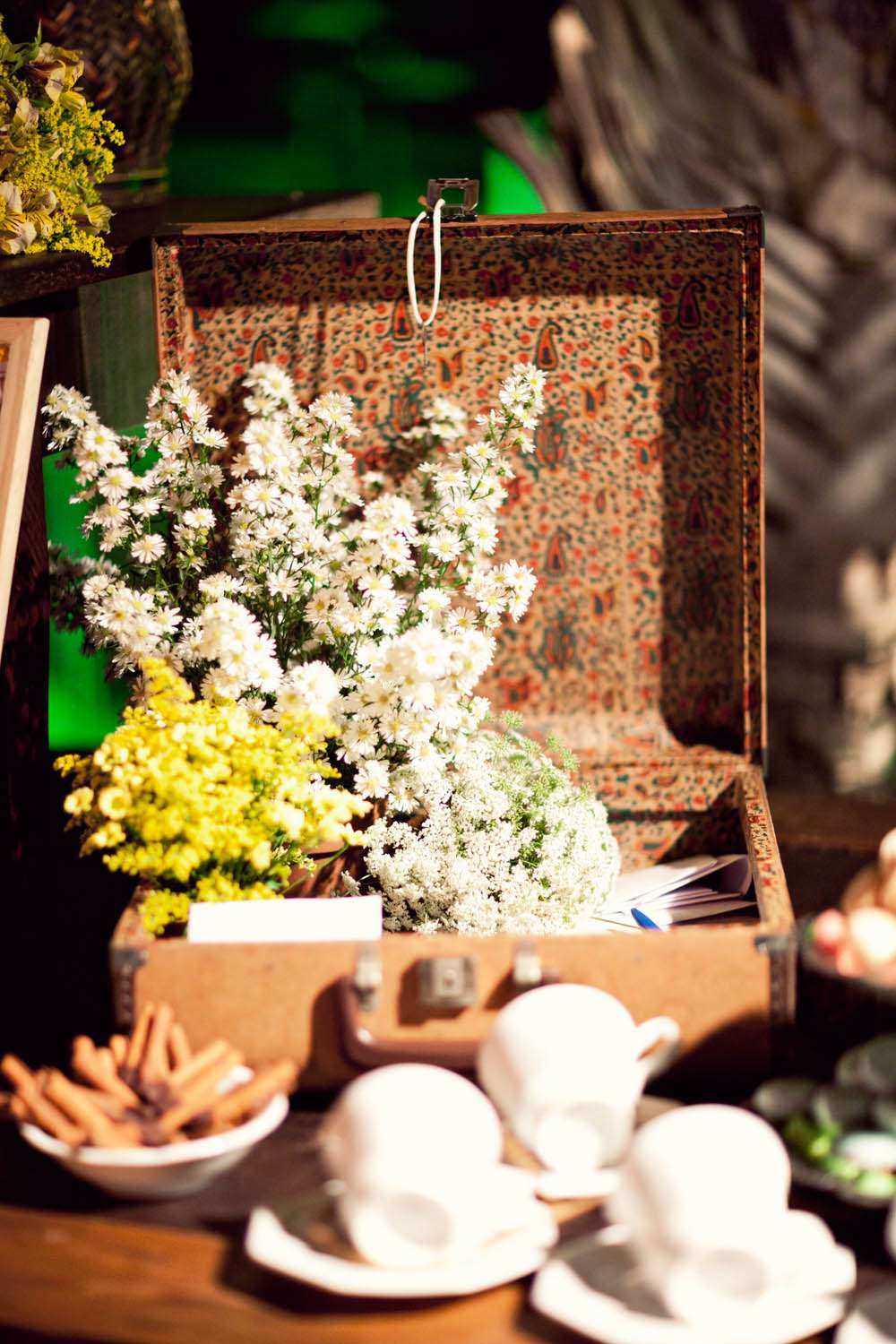 "Daniel & Adriana's wedding was spectacular, yet it was never over the top or dressy. It somehow managed to harness two cultures perfectly, and ride them along the Brazilian sun coast to a carnival by the beach. The wedding was in a tiny white and blue church, packed to the rafters, people hanging in the doors and windows, just trying to get a glimpse. The live soundtrack to the day was provided by a great composer and accordion player, Dave Thomas, whose music is featured in our film. As if that wasn't enough, at some point in the night, an incredible Brazilian live band started to play and Samba dancers appeared in a swirl of luminous colors and shining beads, encouraging even the tamest of spectators to do a little limbo."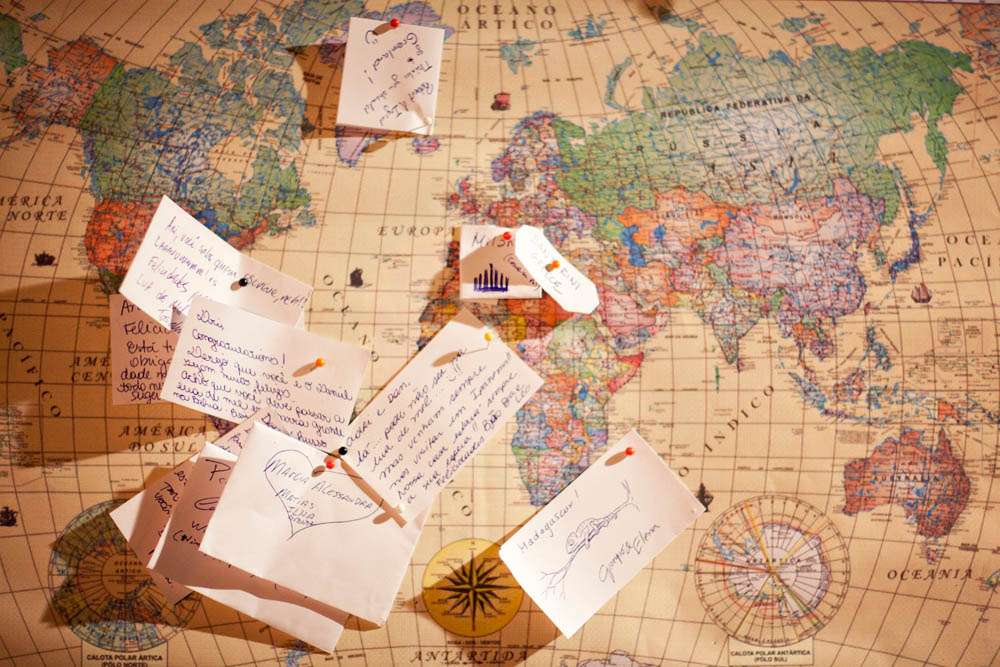 "To top it all off, best man, Michael, introduced his 'pièce de résistance' – a video message from a guest who unfortunately could not be at the wedding. It was none other Mr. Snoop Dog himself personally telling the happy couple, 'From big Snoop Dogg, congratulations on your wedding. Stay down, stay with each other.  Two lovers together forever.  Believe dat.' Believe that indeed!"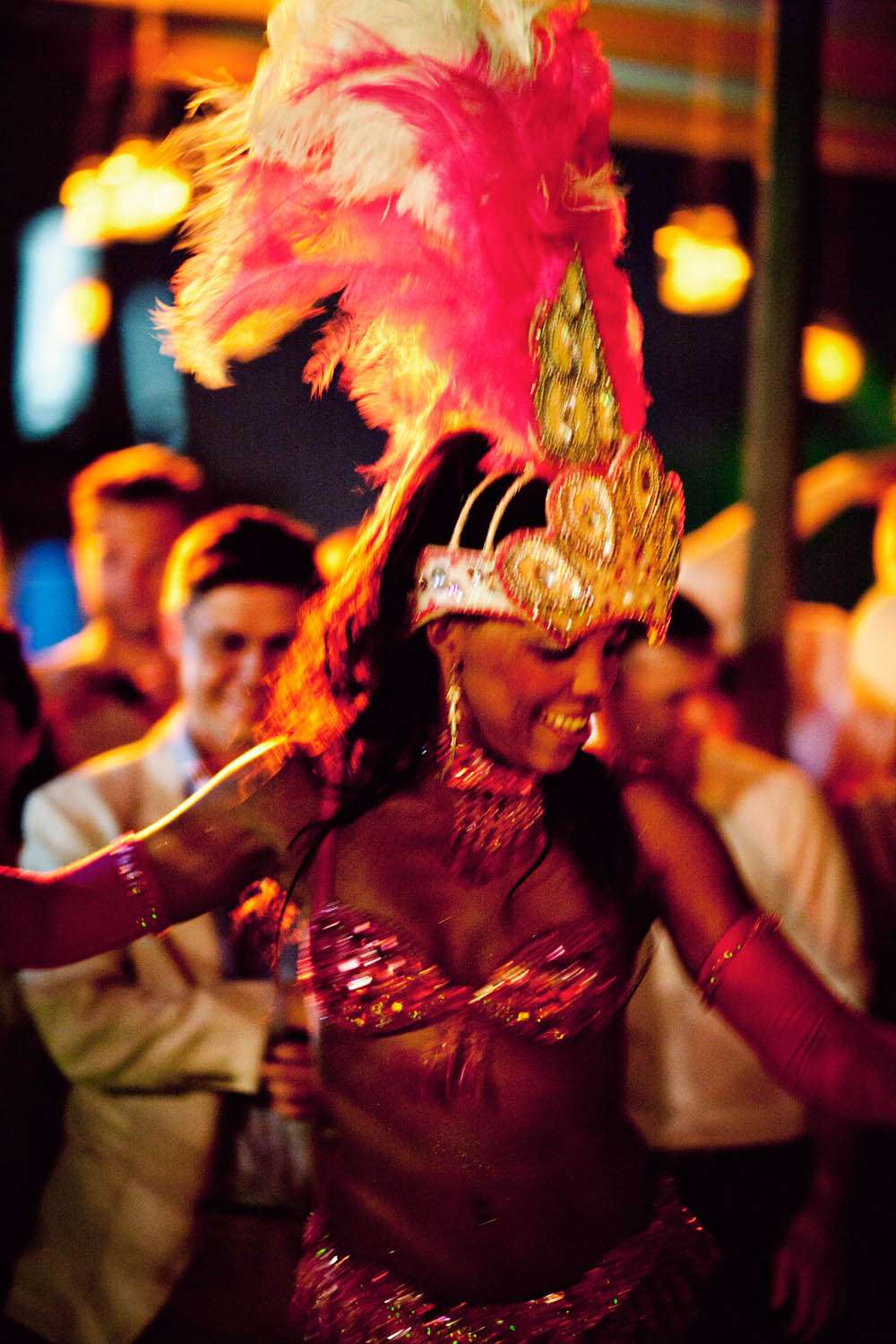 Wow! Be sure to watch this video for that!
Thank you to Daniel & Adriana and the amazing Maria of Studio 1208 for sharing this today.