So Roo's been a busy bee for the past few months. Not only has she been planning her wedding but she's been up to her cute little eyeballs (can eyeballs be cute? I think hers can!) studying for Uni exams and turning in coursework. So she's had a little break from writing for the blog recently but I'm pleased to report that she's back! And as she's now on her summer break, wedding planning is ramping up full throttle as will be the blog posts. HURRAH.
Over to you sweet cheeks…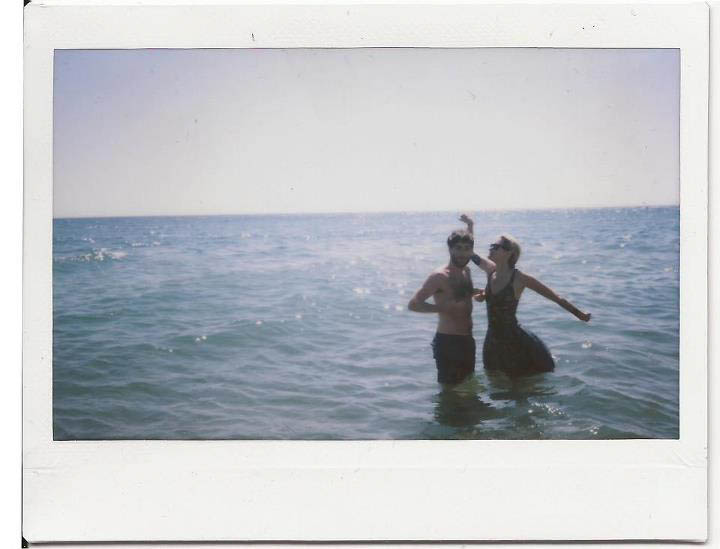 Oh yeah this photo of her and Lamb in the sea has nothing to do with the article but I stole it from her facebook because it's ace
One thing that's struck me as quite unexpected since getting engaged was the dismay I felt at choosing a wedding ring. Despite owning and wearing quite a bit of costume jewellery, I've never really worn anything expensive or precious before, and the notion of having to choose and buy something that I would wear for the rest of my life was daunting, to say the least. Couple someone like me – indecisive, picky, a bit scatty – with someone like Lamb, who'd never even worn any kind of ring before; we were quite the pair. Over the past six months we've gone on a few meanders around Brighton's South Lanes (home to dozens of jewellers) and tentatively looked at the window displays, pricing up metals, shapes, and stones. I tried to explain that the best thing to do was to go in and enquire first about ring sizing services (since Lamb doesn't know his size) and ask to maybe try on a few and see what suited and fitted. Lamb's primary concern was that of the 'hard sell'; that even after we stipulated to a shop assistant that we were only trying, not buying, we'd be expected to make some kind of purchase. Having next to no experience with jewellers, I couldn't correct him nor agree with him. As silly as it sounds, it was actually a little bit scary.
Besides our shyness, there was also a matter of taste. I for one am all about statement over status – that is, that I'm not so keen on 'bling' or expense, I'd much rather have something unusual. This idea was further cemented during a conversation last September with Feather Love's Noa, when I commented on how gorgeous her wedding ring is. She told me that it cost something like $20 from a market (correct me if I'm wrong Noa), and that when she saw it she just knew it was "the one". I hoped and expected that the story of my wedding ring was going to be the same.
My engagement ring, vintage from A Second Time. Photo taken the morning after we got engaged on June 22nd, 2011, in Berlin.
This was, after all, how I'd felt about my engagement ring. The moment that I saw it on my finger I knew no other ring could have been mine. My engagement ring was relatively inexpensive, but in my mind I've never seen a more precious and priceless ring in comparison. Ergo, it didn't ever cross my mind that our wedding rings should cost a fortune – I just wanted them to be ours. Besides, it's not like we have a fortune to hand anyway…
I'm sure you'll all remember our wedding venue woes, and our anticipation at finding The Florrie (aka The Florence Institute). At the time of writing the last post, the building was in the final throes of redevelopment, and we hadn't even been to look around yet. A few weeks later, Lamb and I made the journey up to Liverpool to view it with our parents, and it couldn't be more stunning. In its former glory days, Lamb's dad used to box there as a kid, and my dad even held his 21st birthday there: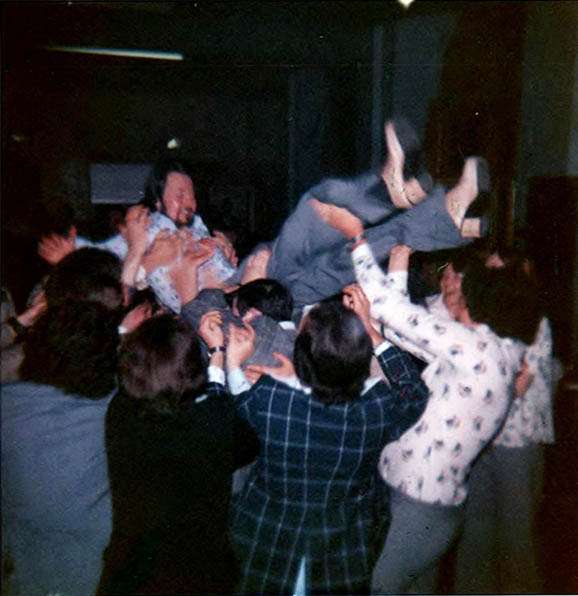 I can't even wear heels that excessive.
This meant that both our dads were reminiscing throughout our entire visit – talking about smells, sounds and faces they remembered from their childhoods. We were so happy to find a venue that was both perfect for us and rich in meaning to both sides of our families.
Fast forward a couple of months later, and my parents came down to visit us here in Brighton for a couple of days. We were told that they were hoping to wrap up a few loose wedding ends, so we were prepared for a full-on, militant visit that involved a lot of heavy planning. As we sat in a beer garden on the first afternoon, enjoying the sunshine, my dad asked us what we were planning on doing for our wedding rings. We admitted that we didn't quite know yet. Then my dad offered us the most precious gift we could ask for on our wedding day.
He told us that, sitting in a box in his room, were two rings. One belonged to my late grandfather. The other was given to my dad on his 21st birthday. Both are gold, he told us, and he wanted to offer them to us so that we might sell them on or melt them down to provide for our own wedding rings.
Whilst my eyes welled up, my ears pricked up. His 21st ring? This was too perfect. I jumped at the chance to stake a claim on it, and insisted that I'd get it melted down and made into my own ring. Lamb, on the other hand, is more likely to sell my granddad's ring and use the money to buy his own – that being because he has his heart set on white gold, rather than yellow. Seriously though, isn't that the most incredible gift you could ever be given for your wedding? I don't know if he considered the deeper meaning behind offering his own 21st ring (given that we're getting married in the place where he had his 21st) but even if he didn't, the coincidence is amazing.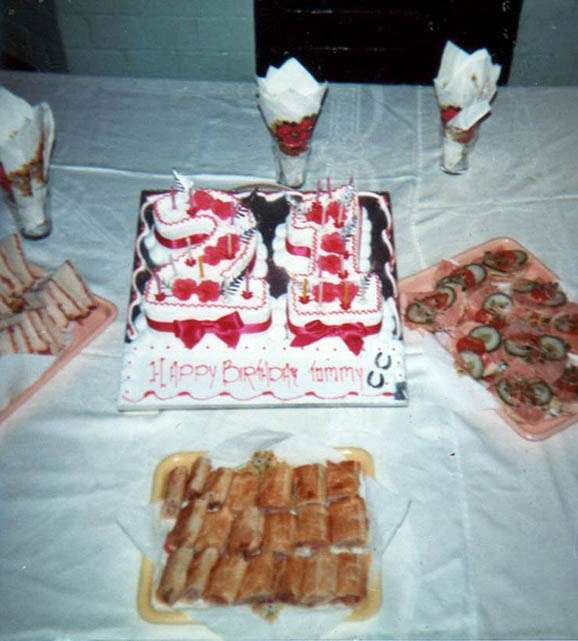 I hope our wedding buffet doesn't leave so much to be desired.
I never had a doubt in my mind that our wedding rings would be special, because they'll be our wedding rings, after all. But to know that my ring will forever connect me to the two most important men in my life leaves me feeling beyond blessed. I can't wait to share the story with anyone who stumbles into asking me about my wedding ring!
Does your ring have a special story behind it? Have you had more than one ring? Have you – dare I ask – 'gone off' it at all? Or did you and your partner choose not to exchange rings? I'm all ear(ring)s!