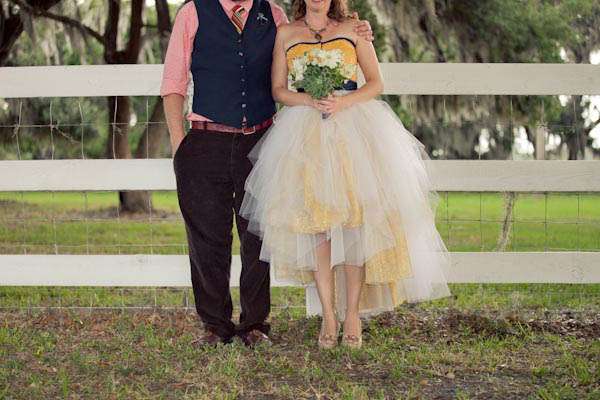 Working in the music industry it was important to Mike & Melissa that their wedding suited their lifestyle and sensibilities and 1903 Hontoon, a vacation property in Deland Florida, turned out to be the perfect place. "Mike is a local musician and recently I have decided to leave my job and become his manager!" began the bride. "We have been together for almost 4 years now and over the next two we will be setting up our lives to hit the road indefinitely until we find the best place to live! We are too hot here in Florida and always long to be in the mountains. We changed our wedding date 3 times just so that we could have it at this venue, because as far as Florida goes it was pretty hard to find a place that really spoke of who we are. We chose 1903 Hontoon, a vacation property that used to be an old boat & motor repair shot. It has an awesome feel to it. Our wedding is hardcore DIY & handmade – from 1,000 paper cranes to the tablecloths to the bridesmaid dresses and jewelry."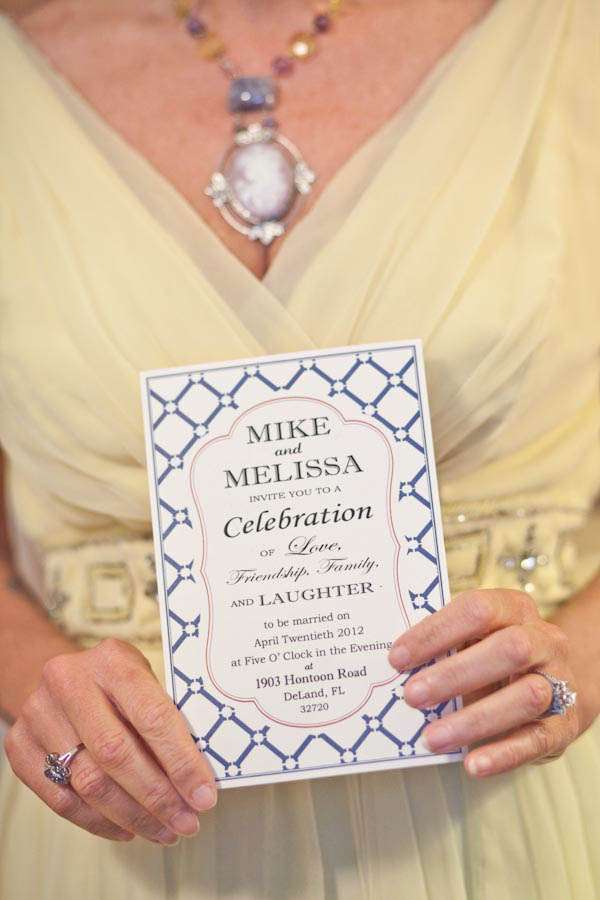 "I'm extremely crafty so I have been a non-stop force of productivity in creating everything I possibly can for this day. With that being said it is REALLY important to us to have our wedding captured because every detail is so dear to our hearts! The two of us never imagined that we would get married but, love eventually finds you and before we left for our travels it was important to us to share this bond and experience with our families."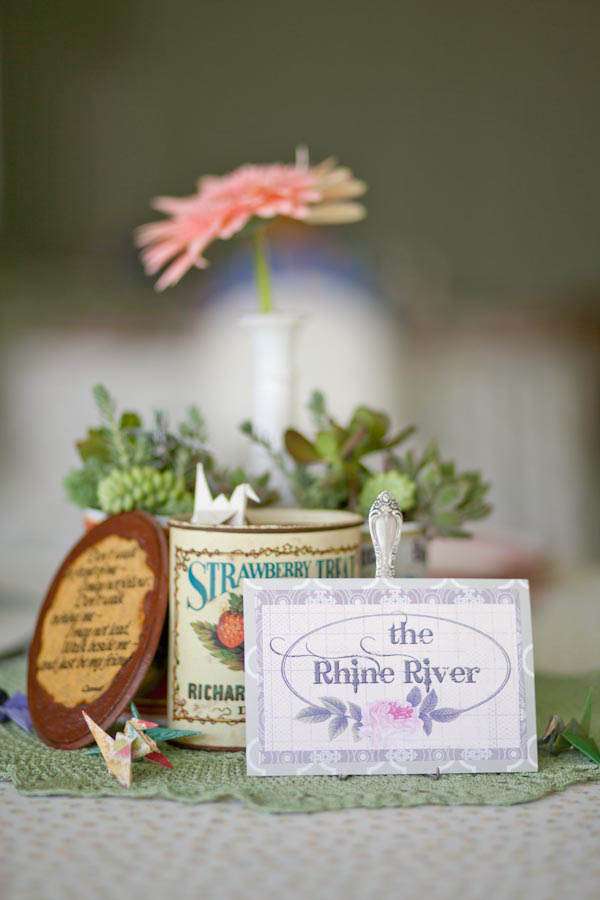 The bride wore a yellow wedding dress which she made. Her bridesmaid's dresses and everyone's accessories were also handmade by the lady herself. The boys all wore outfits that they sourced from charity shops and thrift stores. The cake, flowers and all the reception decor were also completely DIY!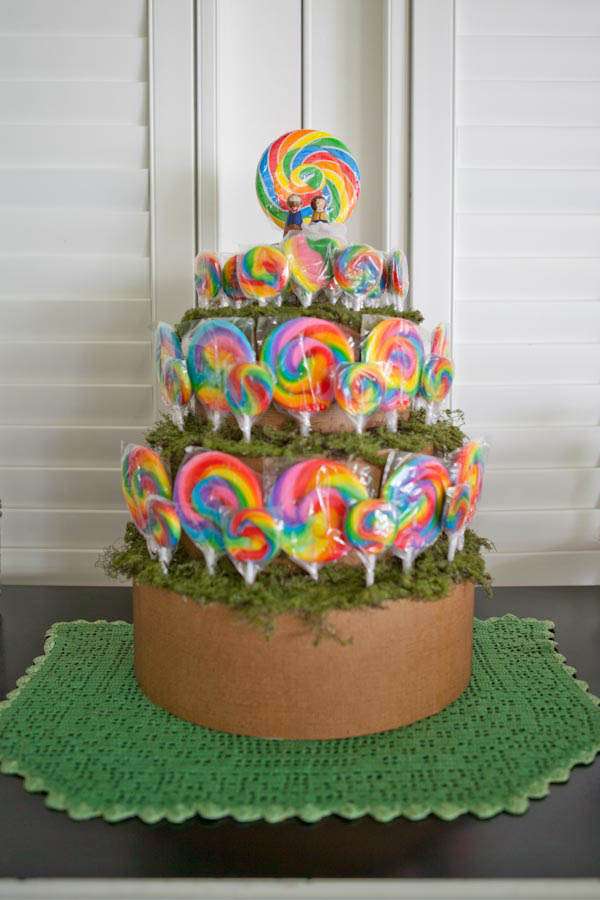 "When Melissa contacted me and told me about their wedding I was so freaking excited!" wedding photographer Amalie Orrange continued. "This wedding was my dream wedding, a crafty, colorful delight of handmade goodness. Melissa handmade everything from the boutonnieres, the vintage labeled cans that were recycled from old soup cans and filled with succulents. She collected vintage sheets and fabric and sewn together to make 16 tablecloths. Melissa was a one person crafting sweat shop, she said she even had Mike on the sewing machine a few times! Melissa puts Martha Stewart to shame."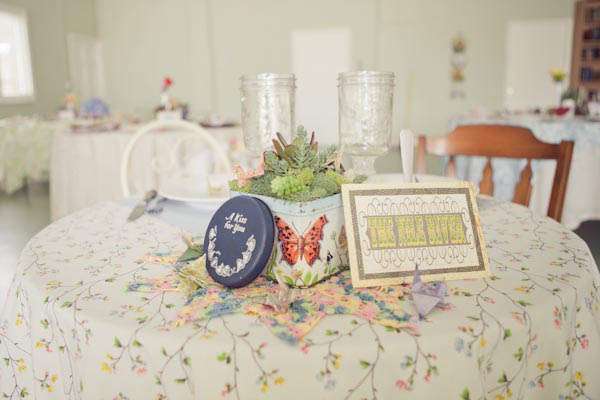 "On the day of the wedding I arrived 2 hours before and was in awe when I saw everything set up. We had been talking for months and going back in forth emailing pictures of cool ideas and everything she had been doing, I really felt like I was part of this great wedding. About 2 minutes before the ceremony it started pouring down rain, I felt awful because the whole feel of the wedding was a centered around being outside. The wedding was moved in the garage hanger and the skies soon cleared, and everyone had an amazing time. I am so excited to share this beautiful & unique wedding."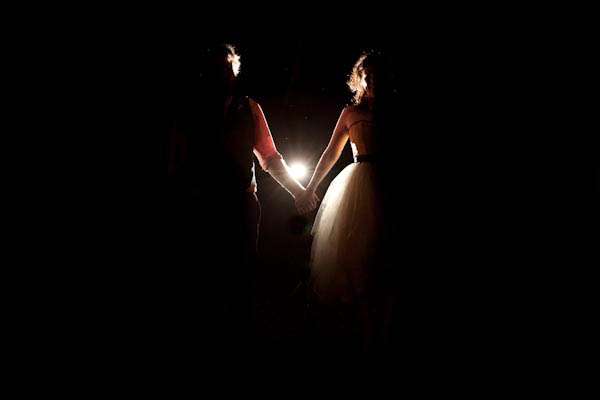 Beautiful indeed! Thank you to Mike & Melissa and of course photographer Amalie Orrange for sharing with us today.
Supporting Cast:
Photography Credit: Amalie Orrange Photography
Venue: 1903 Hontoon, Florida
Caterers: Bubbalou's BBQ
Everything else: DIY!