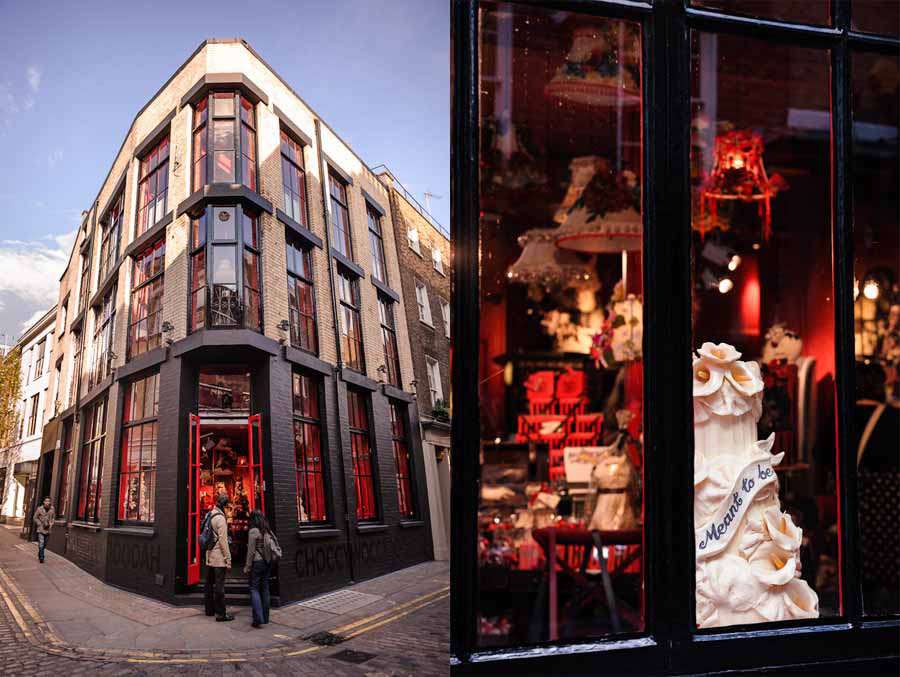 After being really poorly last weekend and spending pretty much all of my birthday and Easter feeling sorry for myself, I was back with a vengeance this week and ready to party! It's been a busy old week in Rock n Roll Bride-land to say the least! Yesterday I went to see the lovely Elbie to get myself re-pinked before heading to the writers and bloggers party hosted by the fabulous Choccywoccydoodah at their brand new central London store.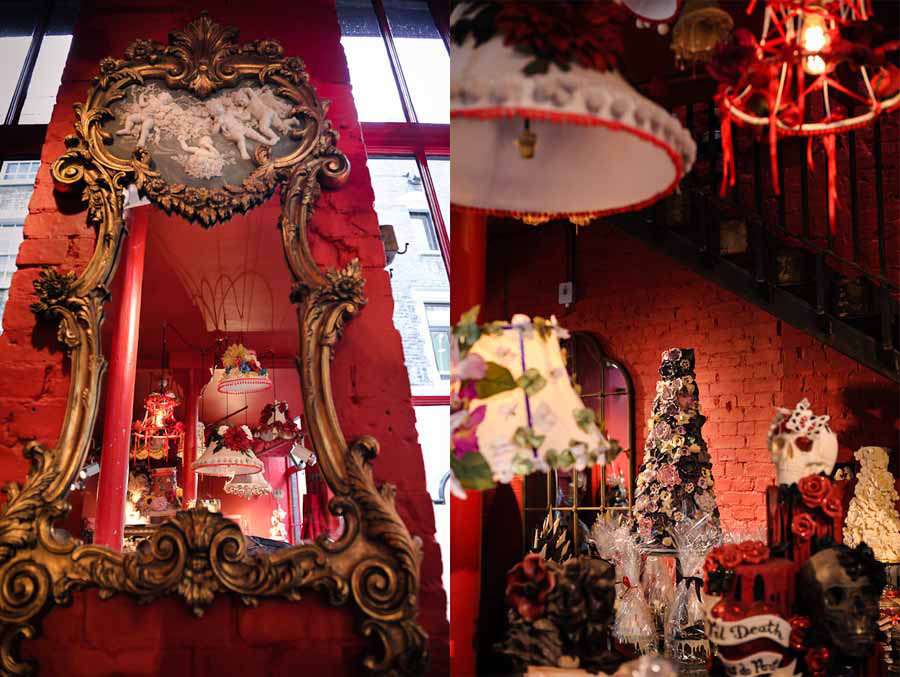 I don't actually have a huge sweet tooth but I do love a good party (and I love love love Choccywoccydoodah and everything they stand for – their cake designs are out of this world!)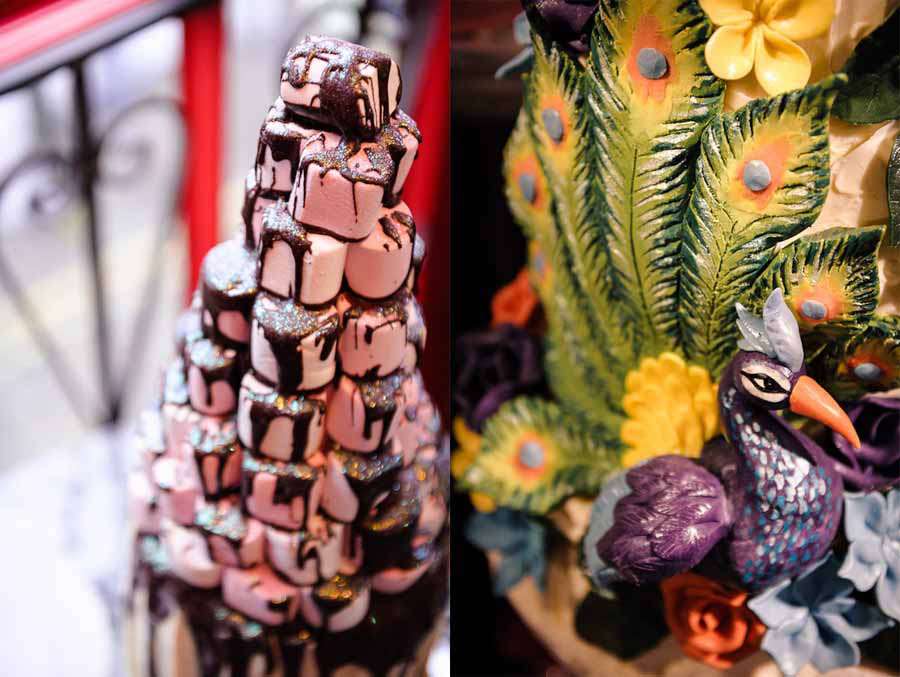 Here I am talking to cafe manager and all-round awesome dude Daveed.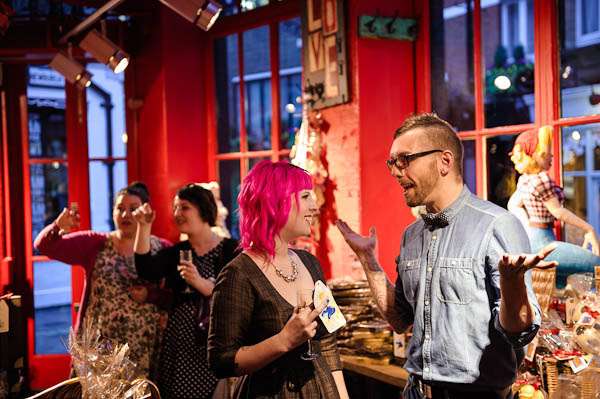 All Photography Credit: Tino & Pip Photography
And, here are some of my fave Instagram snaps (yes, still addicted)…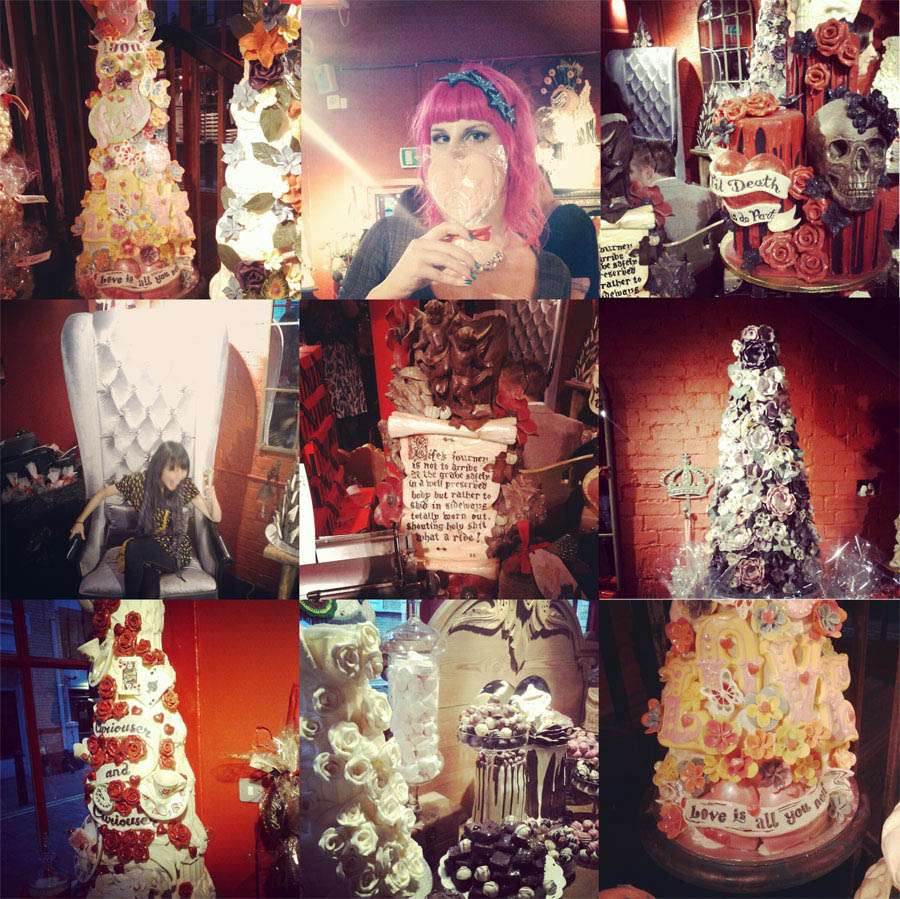 In other news…
Ten years ago today I went on a date with a boy called Gareth and after a few vodka & red bulls I asked him if he'd like to be my boyfriend (awww!)
Five years ago today, that boy got down on one knee while we were having a picnic by the river and asked if I'd marry him.
Four years ago today I walked down the aisle and married that boy. Happy 'Marriversary' baby! Someone on twitter pointed out that without all this happening there'd be no Rock n Roll Bride, imagine that!? (shudder…)
I love that we kept our anniversaries on the same date, it means we get to celebrate all our milestones in one each year. I actually can't believe we've been together ten whole years. That makes me feel very old indeed. Even more so when I look at this photo of us from when we first got together. How young!? Wasn't Gareth the cutest?
As I write this I'm not exactly sure what we have planned, but I do have a yearning to go to Ikea as we're currently decorating our front room – how very romantic and Rock n Roll!
Oh and because some of you on facebook asked if they could see our wedding photos, here's a selection of some of our faves…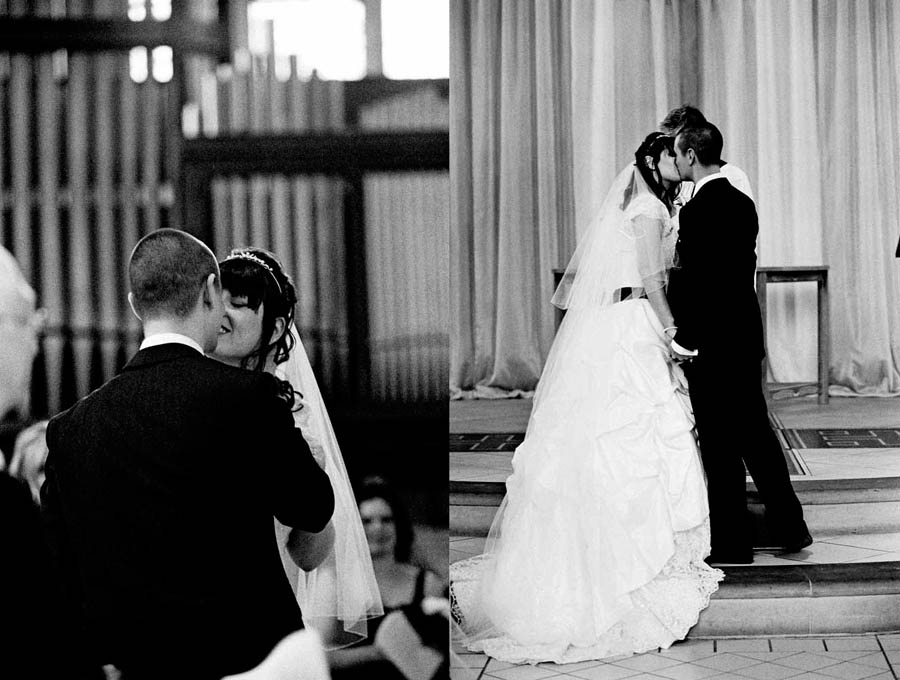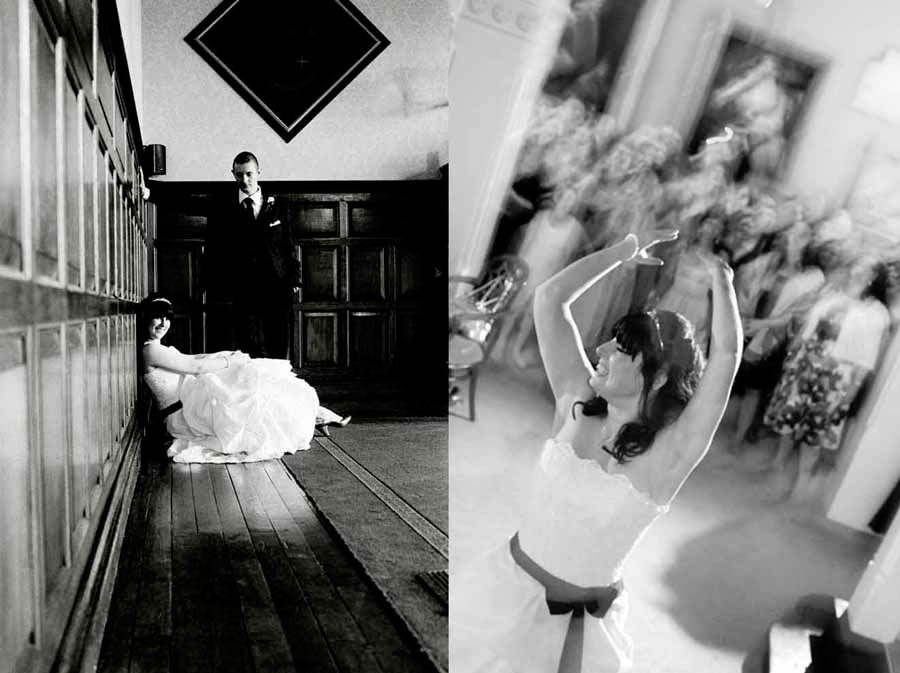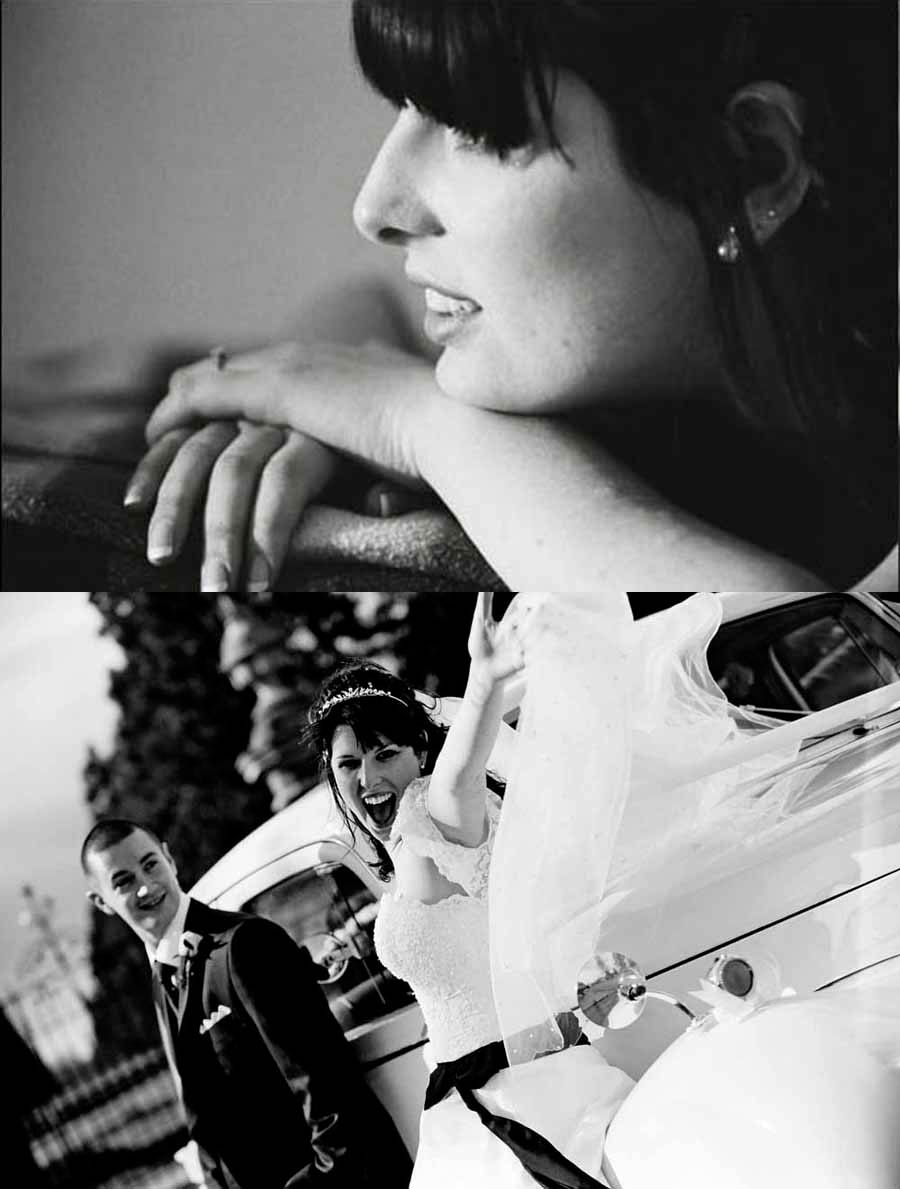 All Photography Credit: English Rose Weddings (except bouquet shot – David McNeil Photography) More here! Oh how much we've changed in four years – look at our hair!
Sometimes I think about our wedding and say "Oh I wish we'd done this", "we'd sooo do it differently now" or "I'd love to wear this and have my hair like that…" but looking at these photos makes me go all mushy. You know what, yes, our wedding would be very different now. I'd wear a different dress, I'd have pink hair (can you believe I didn't?!) we'd choose a different photographer, venue and theme… but I still wouldn't have changed thing about our wedding back then. It was perfect and we were so incredibly happy. It was the most amazing day of our lives but guess what? Our marriage has been even better!
OK enough about us, time for Thursday Treats! Enjoy…
♥ The ban.do spring/summer collection rocks my world
♥ Bright bright Easter inspo (Yeah I know Easter has come and gone but check it out anyway, it's adorbs!)
♥ LOVING white walls with pops of colour at the moment and this is just amazingly creative
♥ Cute 'fort' engagement shoot
♥ DIY: Mason jar candle
♥ DIY: Spring themed wreath
♥ DIY: Japanese decoden embellished phone cases – love these! I totally have to make one!
♥ This Brisbane wedding and that Jenny Packham dress kill me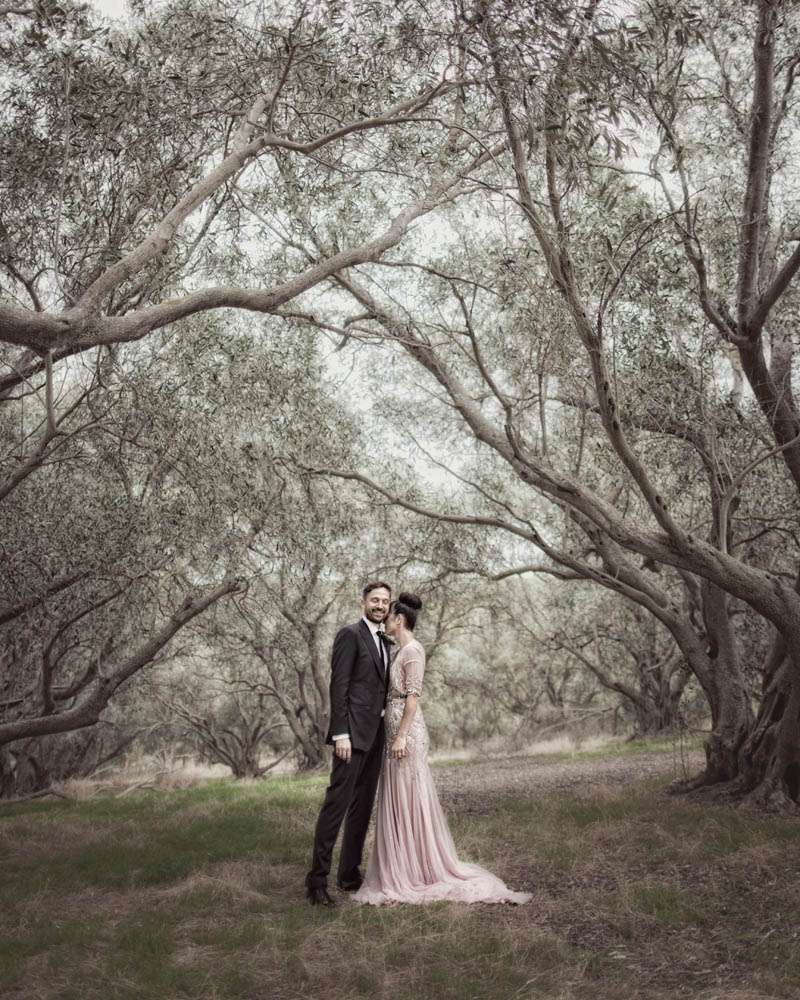 Photography Credit: Jonas Peterson (also featured on Once Wed)
♥ Love this intimate 'at home' wedding
♥ Handmade Capetown wedding
♥ Hippy wedding
♥ Georgeous peony and floral wedding inspiration
♥ A stunning yellow & blue wedding
♥ This simple lesbian wedding is just beyond
♥ Fancy a plum wedding palate?
♥ Good girls go to heaven, bad girls go to Vegas (oh yes we did! Loving Gala's write up)
♥ Awesome rockstar/art deco-esque wedding
♥ Organic feminine wedding