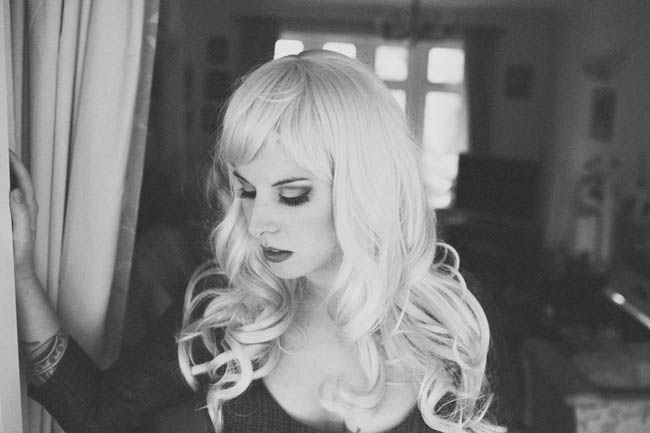 Photography Credit: Joanna Brown Photography
It's been a busy old week in Chez Williams. On Monday I had to go to the opticians, booo. I hate the opticians more than the dentist! I'm so blind (for anyone in the know my perscription is -7.00…that's pretty darn short-sighted!) so it always feels like I'm going into an exam I can never pass. I needed new glasses but didn't like any of the frames on offer so I snapped these Hello Kitty beauties from Tequila Star on etsy instead! I'm now trying to figure out if I look a bit too mental in them or just mental enough to be passable? What do we think?
For those wondering about the (excuse me, but) effing amazing photo at the top of this post – yes it's me and I can't hardly believe I look so glamorous! I had a shoot on Tuesday with the awesome Joanna Brown. It was a personal photography project of Jo's that I was helping out with. She had me dressed as a 1950s housewife – a very different look for me indeed! I'll be sharing the photos on the blog soon as I can. I hope you'll enjoy seeing a very different and demure side to me.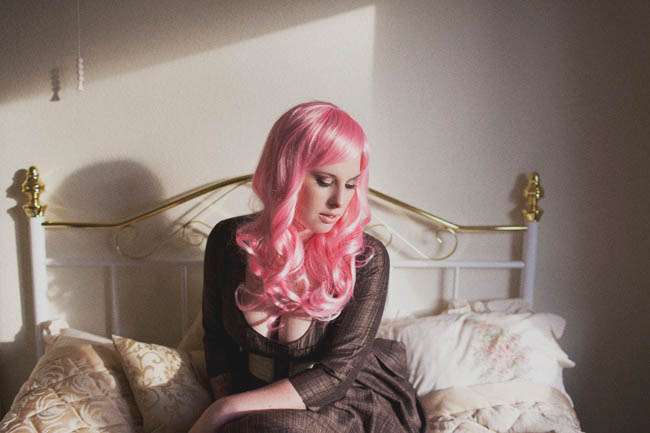 Photography Credit: Joanna Brown Photography
Oh yes…and this is the Vegas wig! Cool huh? Oh how I wish my hair was this long and luscious in 'real life'. Wearing this hair for a few shots really did help me get into character. In fact I might have to rock out this look more often.
Anyway, that's enough about me for now! Let's get on with some yummy treats shall we?
♥ This 3 minute, no heat curl tutorial is amazing. I'm so doing it!
♥ Adore this California hippie chic wedding inspiration
♥ Winter may be over but this stylish winter themed shoot gave me chills
♥ Crafty Camarillo Ranch Wedding
♥ Ferris Wheels, Elephants, Bears…Oh My! – A circus inspired wedding
♥ Typography wedding inspo. The paper wedding dress is so good!
♥ How to create heart shaped bokeh
♥ Seriously cute Cornwall wedding sneak peek and I'm LOVING that the groom's wearing a bow-tie that was made using this tutorial on my blog! YEY.
♥ When dessert meets design
♥ Seriously cute vintage country picnic wedding in Missouri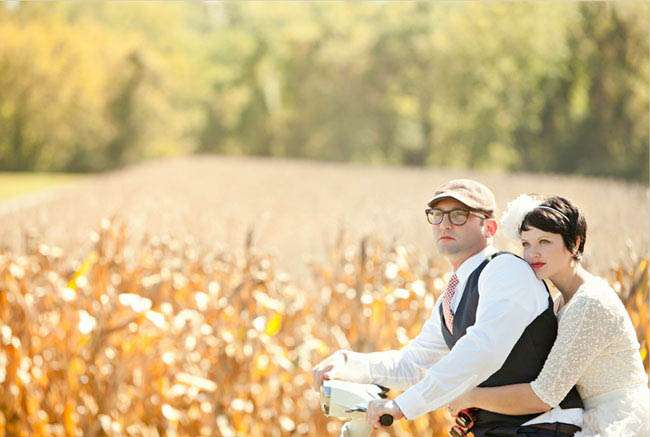 Photography Credit: Lemon Lime Photography
♥ I've written about this before but Jasmine & Jen's 'How to Submit to Wedding Blogs' post is awesome
♥ A sun-drenched 70s inspired shoot
♥ Adore this Venice beach couple shoot
♥ This colourful backyard wedding is all kinds of awesome (more here and here)
♥ Love this Campbell Soup (Warhol) Toy Cans DIY!
♥ These miniature toilet paper roll sculptures are sooo amazing!
♥ This dress designed by Elsie for Sucré's first music video gives me actual goosebumps
♥ The new Modcloth 'Style Aquatic' shoot is all kinds of fabulous, but I equally love the behind the scenes shots!
♥ This 'here comes the sun' shoot rules.
♥ Utterly stunning pink & turquoise tea party inspiration 
Check out this kick ass video by Son of Shark Pig, of the Feather Love Artist's Workshop that I attended back in September. Oh the dancing… so much dancing!
This baby sloth in a onesie video slayed me with cute