Today I've asked my buddy Adam from a rival wedding blog (I say this in jest, we love each other really!) to write a guest post about being…well…a man. It's something I've thought about a bit recently, what with Gareth taking a lot more of an active role in our business and all – what is it really like being a man in this so heavily female dominated industry? Not only are weddings often perceived to be 'all about the bride' but most of the people that work in the industry are female too!
Obviously this isn't a topic I could really discuss myself with any semblance of authority, so here's where my mate Adam comes in! Over to you fella…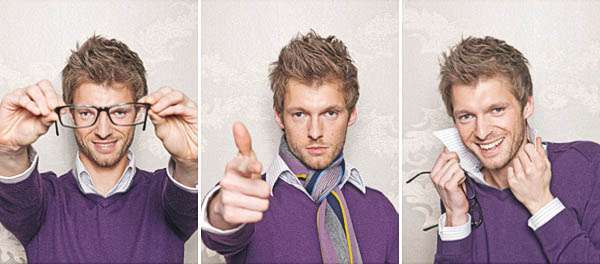 Photography Credit: Chris Barber Photography
Hi, my name is Adam and I affectionately refer to myself as "The Man" at the wedding blog Rock My Wedding.
Don't worry, the irony of the tag line which I have bestowed upon myself is in no way lost on me, but more about that later. Let's go right back to the very start.
I'm sure a lot of people in the industry wonder exactly how I came to be one of the first (if not the only?) active male wedding blogger in the UK. As most people are aware Rock My Wedding was the brainchild of Charlotte O'Shea, so how on earth did Adam Crohill become involved in all that wedding stuff? I am not married to Charlotte (although people do sometimes make that mistake – "As if" is my usual comeback… said in the style of a disgusted teenager). It has been suggested on occasion that Charlotte and I might be brother and sister but once again, although amusing, this is very much incorrect. The real story is that we used to work together at a small software and design company.
I was a designer working for the marketing department, focusing on new media (that's the internet thingy that lives inside the magic computer box), corporate branding and design. One lunch break this torrent of blonde hair bustled its way up the spiral staircase and into my office. It asked if I knew anything about blogs… How to make them… How they worked etc…
The short answer was no. I knew nothing. The very long answer turned out to be 'yes'.
You see, Charlotte is the sort of girl who won't take no for an answer. The truth was that I didn't know a thing about blogging… I had zero experience. It might be sacrilege to admit it, but I had been a web designer for 6 years and at that point I'm not sure I had ever even visited a blog.
But, after five minutes with the wedding ninja (yeah that's what I call her – more about that in a bit too) I was totally sold on this wedding blog idea. Within a few days not only did I know what blogging was – I knew all about this thing called WordPress and I knew it was the right tool for the job.
Within two weeks of that initial meeting a few scrappy drawings that we had sketched out over subsequent lunch breaks had become the Rock My Wedding logo. Within two months we had the bare bones of Rock My Wedding up and running in a live environment. It was at this point, after having achieved so much in such a short space of time, that I thought to myself that we might actually be a bit of a force to be reckoned with. Charlotte has incredible drive – and we appeared to be on the same wavelength from a style and design point of view. My techie skillset was the final link in the chain.
Photography Credit: We Heart Pictures
Since then things have gone, well… mental. Ronan Keating once said that 'life is a rollercoaster'. Well he wasn't bloody lying. We have had ups and downs, we've had our share of failure but we have also had loads of success. The most important thing is that we really did listen to Ronan when he said 'you just gotta ride it' (all night long). Because sometimes running a wedding blog does take all night long, and sometimes you just don't feel like riding an all night rollercoaster. Ronan Keating is clearly a very astute man.
Success is a funny thing. I think I can now safely sit back and say that our blog is a success. If my making an appearance in the Rock n Roll Bride Green Room isn't a measure of success then I don't know what is to be perfectly honest.
With success comes a few interesting downers that I didn't think I would have to deal with. Charlotte and I get talked about occasionally, and not the nice talk. I was once described on a forum as being 'creepy', because I am male and yet somehow I feel that I can talk about weddings. Apparently that is not allowed.
Charlotte has come up against it too but she just does what a little ninja does best – chops though all the crap with her super speedy ninja hands… then dons her "Let your haters be your biggest motivators" t-shirt and does a little dance.
Seeing the blog as it is stands today though is so much more than enough to outweigh the crap we get to hear about from time to time.
It is an interesting point that some of my personal skeptics have made though…  I am pretty sure that I am not creepy but what right do I have as an unmarried man (not gay though to dispel another possible rumour) to write about weddings? What do men know about weddings? The whole concept isn't very manly is it? Well… Let's try and man it up a bit:
A wedding is essentially an event. This event requires branding and marketing by way of formal invitations that reflect the spirit of the event. On the day there will be more marketing materials that communicate where people will sit, what they will eat and at what time. This is what I have done my whole working life. I'm good at it and I understand it.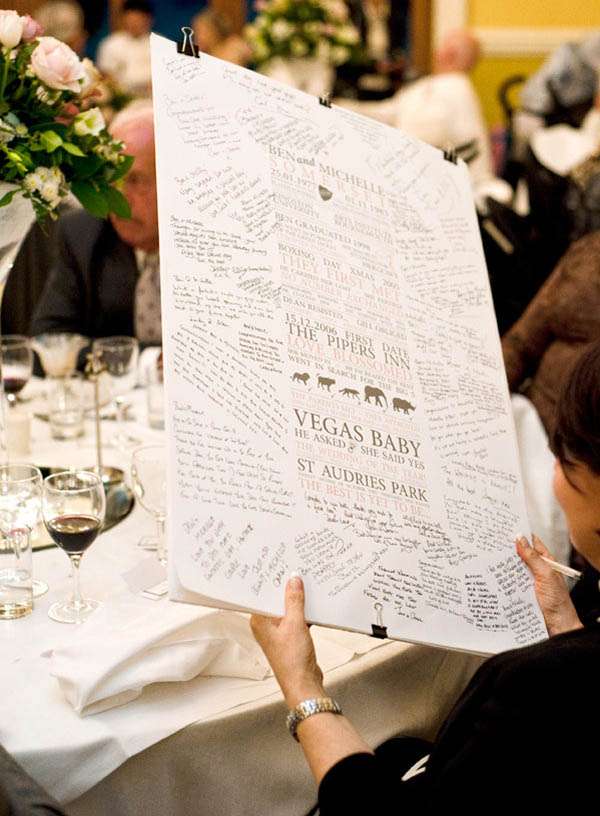 Photography Credit: Depict Photography
At weddings there will often be live music and pre-recorded music, I have spent my youth (and years beyond it) playing in bands, gigging and recording music. I feel I know this arena as well as anyone currently supporting U2 or Coldplay on a world tour could. Maybe a slight exaggeration, but you get the gist.
Fashion plays a massive role for both the bride and groom in a modern wedding and fashion has always been a huge passion of mine. I even like shopping. I've just realised that I'm not really "manning up" weddings at this point… but what the hell – I'm justifying it to myself at least!
To top it off I am a super keen photographer – I am clearly not at a level where I would ever feel I could shoot a wedding – nor would I want to, but I understand what good photography is, I have a flair for design and composition.
Right, what else? Umm… Flowers…
Oh yeah… Maybe don't ask me too much about flowers actually. Or make up.
Photography Credit: Mark Seymour Photography
So what advice could I offer to other men in this funny little female dominated industry of ours? Well most of you will probably already understand that the wedding industry is actually pretty much like any other media/creative environment…only with a lot more emphasis on the girly bits. With our blog we are trying to hammer the final few nails into the coffin of this notion.  We see lots of really active grooms involved in every stage of the planning process – we have even had real weddings written and submitted by grooms. And why the hell not – it is one of the most important days in a man's life as well.
So, if weddings are changing then any outdated ideas within the industry can change too. My one piece of advice is for guys in this industry is to play to your strengths and be open and honest about your weaknesses. When I get asked for advice from our readers I am more than happy to talk stationery, photography, décor, music and fashion until the polka dotted cows come home. However if the question is on flowers, hair, make up, shoes or the subtleties and merits of one dress over another – then I point them in Charlotte's direction.
People can spot a faker a mile off, and I understand that just because I work for a wedding blog it doesn't mean I have to know everything.  In fact, that is good advice for any walk of life or profession.
I don't think I ever really knew it until the wedding ninja opened my eyes to the wedding industry (and threw me in at the deep end), but I kind of think I was destined to come here. It feels right. I am seriously switched on by it. Not in a creepy way.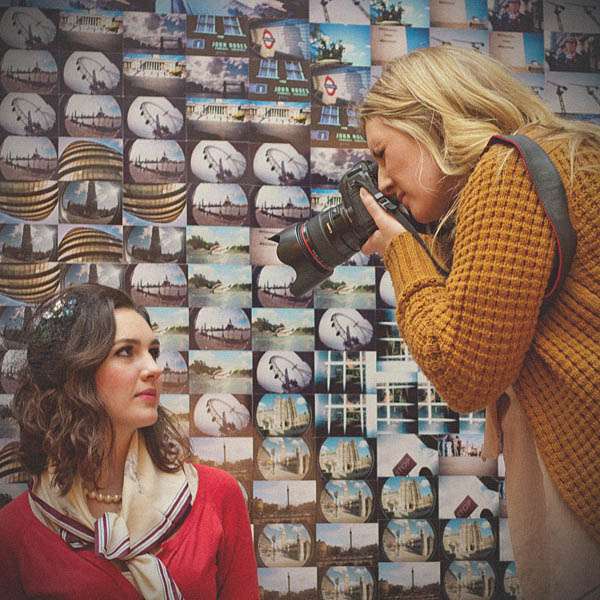 Photography Credit: Adam Crohill
I have already met tons and tons of great people and made a whole army of new friends in the process. Only last Friday as I was running around Soho in a bright red top hat with 5 fantastic photographers working on a series of retro couples shoots that I had organised. As I stood there directing and dishing out props for the shoot, a job made more difficult as one of the photographers had donned roller boots and a feather headdress and was proceeding to cause actual havoc, I thought to myself "Is this an actual job?"
…And it is. It's the best bloody job in the world.
Who knows where this rollercoaster will take us next. But I'm sure as hell going to keep Ronan's words of wisdom close to my chest.
All Images: via Rock My Wedding