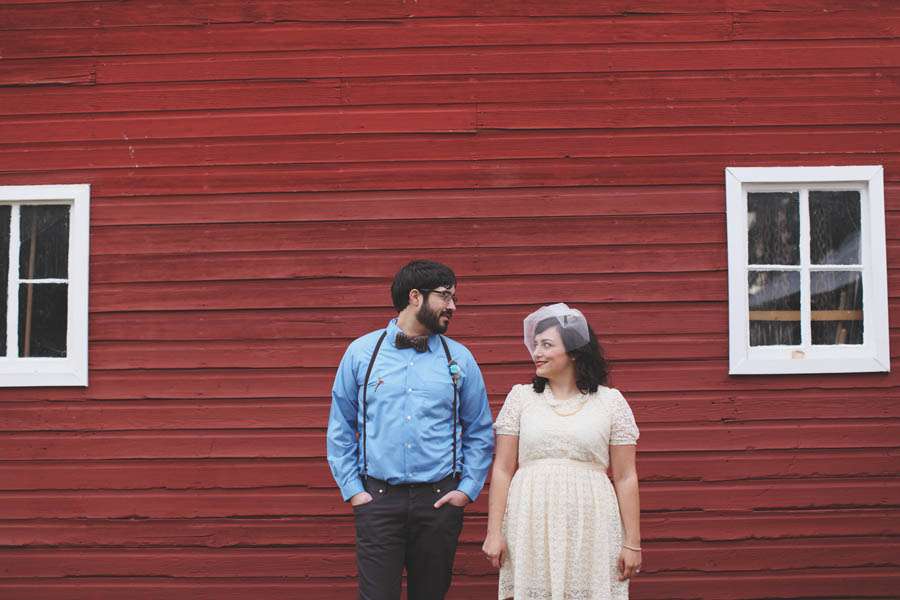 Dustin & Rebecca had a tiny wedding on 11.11.11 – four years to the day that they met. Incredibly they also planned their wedding in just two weeks.
"Our inspiration came from so many places!" the bride told me. "I think the fact that we had only 2 weeks to plan and a very small budget sort of worked to our favor. We were blessed with so much generosity from our friends, family, and strangers (who are now friends). I knew that I wanted to hand make as much as I could for the big day, make all the details count, and I knew I wanted to marry Dustin in a beautiful outdoor setting."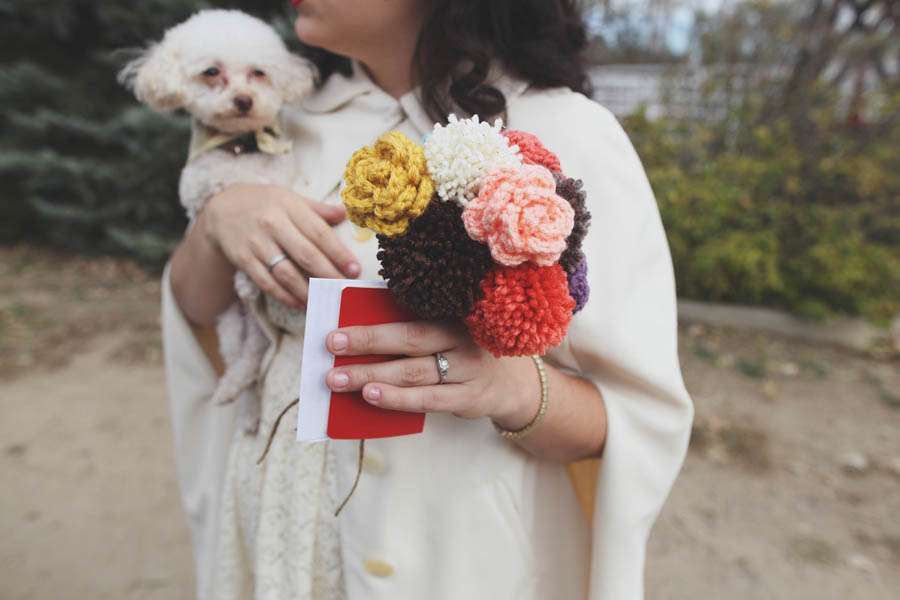 "I can't begin to explain how happy we are with how everything turned out. One of my favorite parts is that if we did not decide to say 'screw it!' to the big wedding we would have never met Amber and Jon of Live It Out Photography or the lovely owners of Ya Ya Apple Orchard! It was a perfect day really."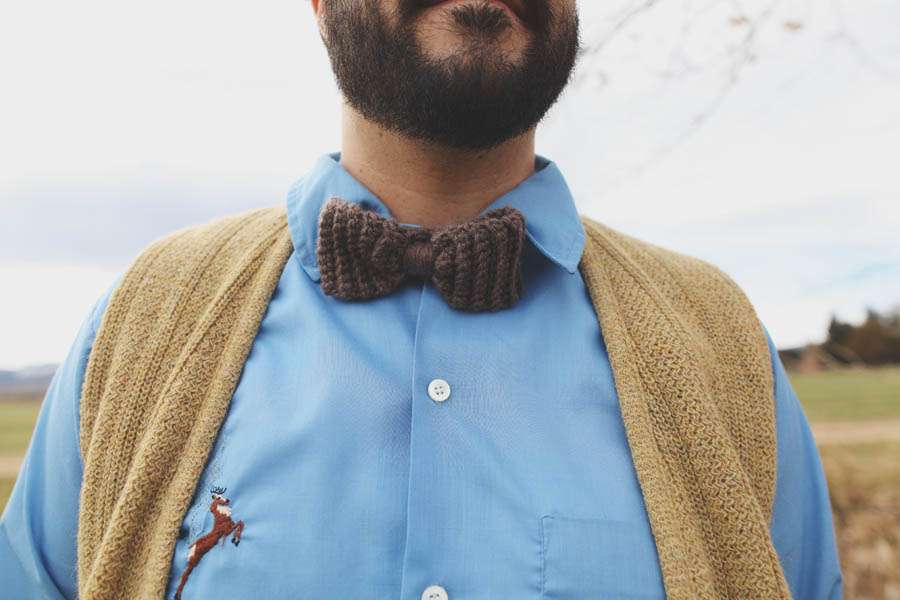 The day started with the whole wedding party getting ready together at the couple's house. "We sat and enjoyed coffee, eggs, and toast for a couple of hours while we got to know two of our new favorite people (our photographers!)" she continued. "Then we sort of lackadaisically got dressed and ready to head to the apple orchard. All the people, fussing, and stressing that might be associated with the morning of someones wedding was completely non existent."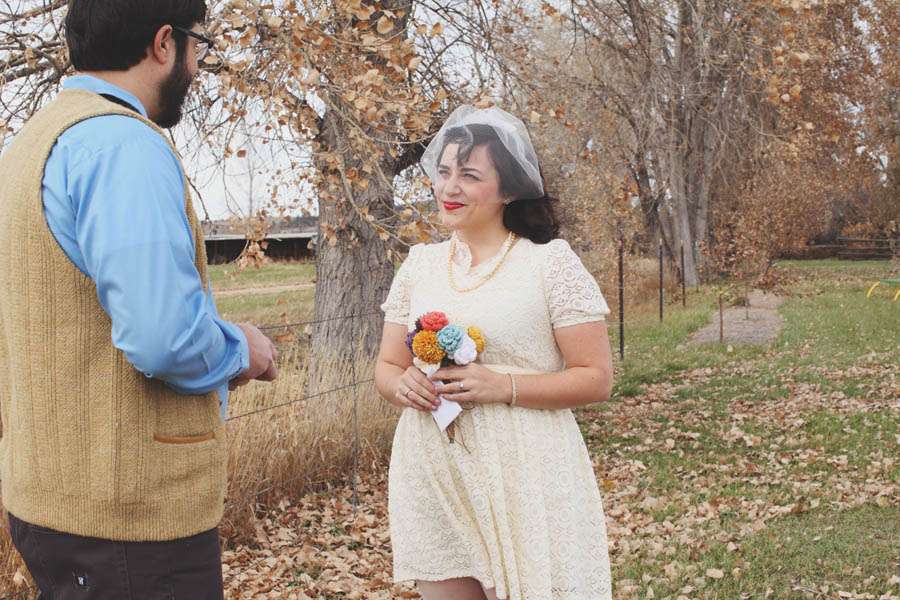 Their ceremony was held at  Ya Ya Apple Orchard. "The lovely and sweet owners of the orchard greeted us with a horse drawn carriage that took us to the spot where we had the ceremony. It was short, sweet, and sincere and our dogs were running at our feet the entire time. We had a small 'reception' picnic with apple cider and fresh apple cider donuts made right there on the farm. I would say apples were a big part of the theme, being married on an apple orchard was like a dream come true that I never knew I had. Afterwards we walked around the farm and said hello to all the adorable animals. We could not have asked for a better November day."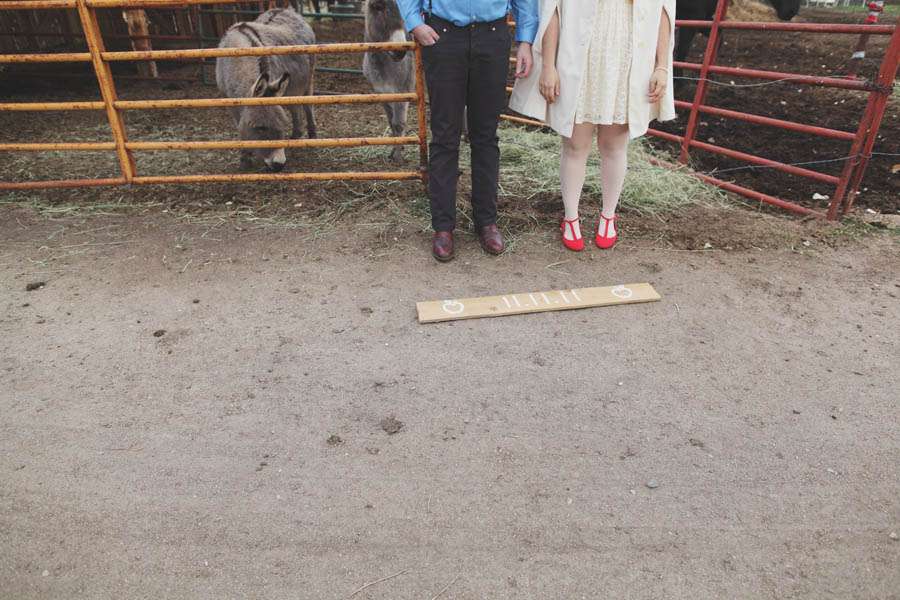 Don't forget about the cute video, filmed by the groom's Dad and edited by the bride! So sweet…
Just stunning! Oh I do love a simple wedding don't you? Thank you so much to Dustin & Rebecca and their photographers Amber & Jon of Live It Out Photography for sharing today.
Supporting Cast:
Photography Credit: Live It Out Photography
Venue: Ya Ya Apple Orchard, CO
Bride's Dress: Forever 21
Bride's Shoes: Modcloth
Bride's Bouquet: DIY
Groom's Boutonniere: DIY (tutorial here)