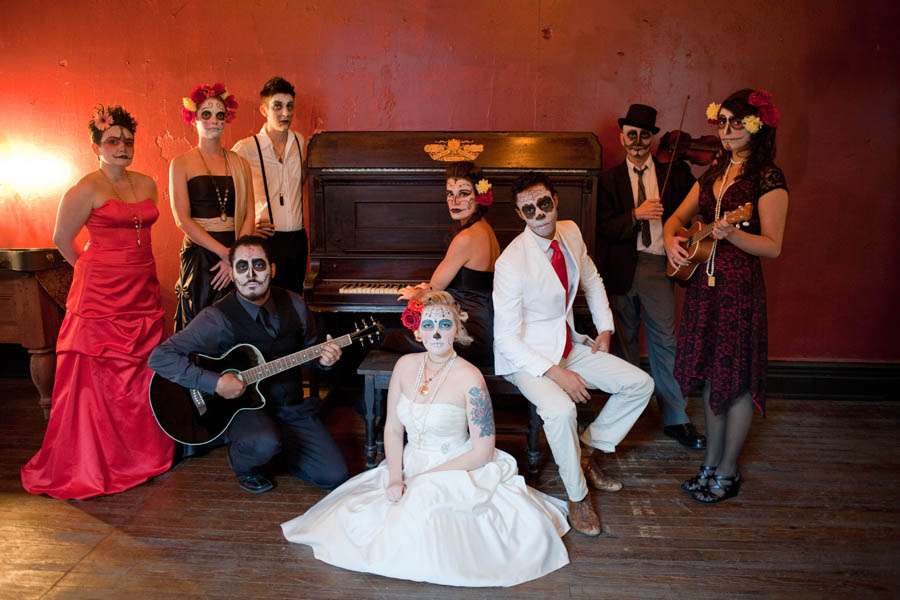 This scary Day of the Dead/Dia de la Boda de Los Muertos themed shoot won't be for everyone but I think it's pretty rad…For alternative make up inspo alone I think it's worth a feature!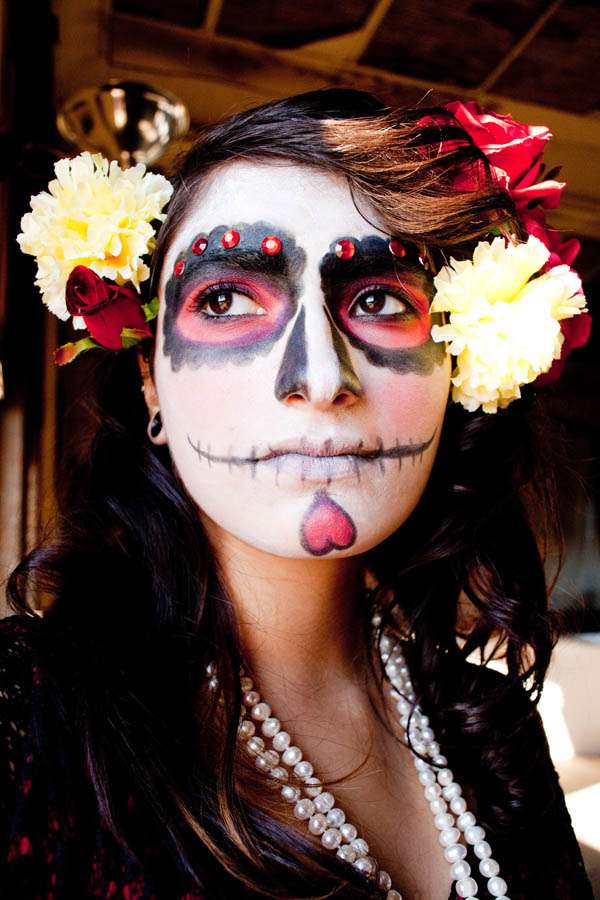 "This is a concept I've been pulling together for about six months," photographer Gina told me. "Originally I had planned this shoot for October, but because I had no location to shoot it, I put it the back burner. Emily (the Bride in this shoot) was planning her wedding and showed me where she was planning to have her reception. The Harmony Club of Selma is an old Jewish Gentleman's Club, and I fell in love with its decayed and macabre elements immediately. I rebuilt my concept around this venue and found friends, vendors, and models to come be a part of my dark make-believe wedding."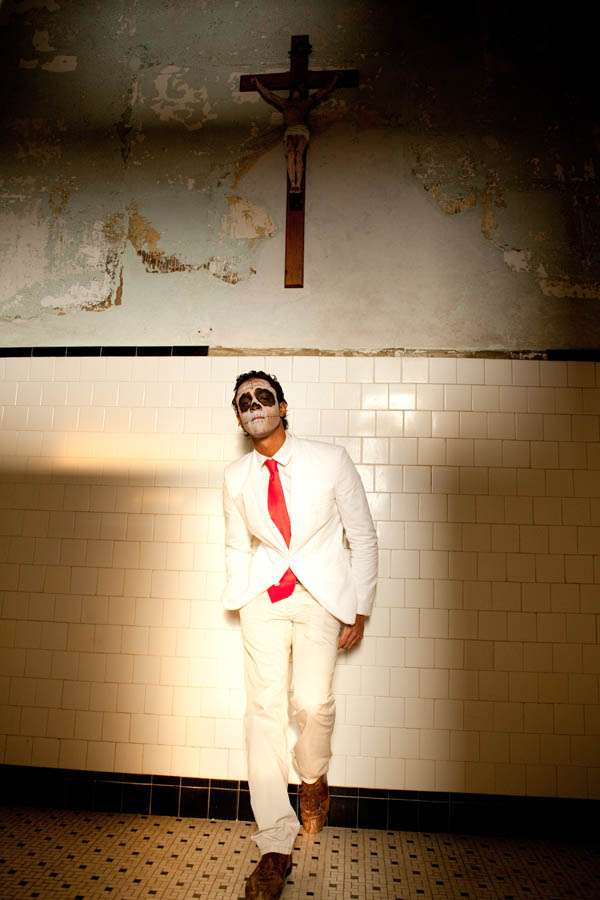 "A lot of the group shots look more like a new twist on the Adams Family than anything that may be considered bridal, but the concept as it played out my mind was that since this is the wedding day of the dead, they would perform the normal 'ceremonies' backwards. The dancing and revelry of the occasion is mixed with the fear and excitement of the couple."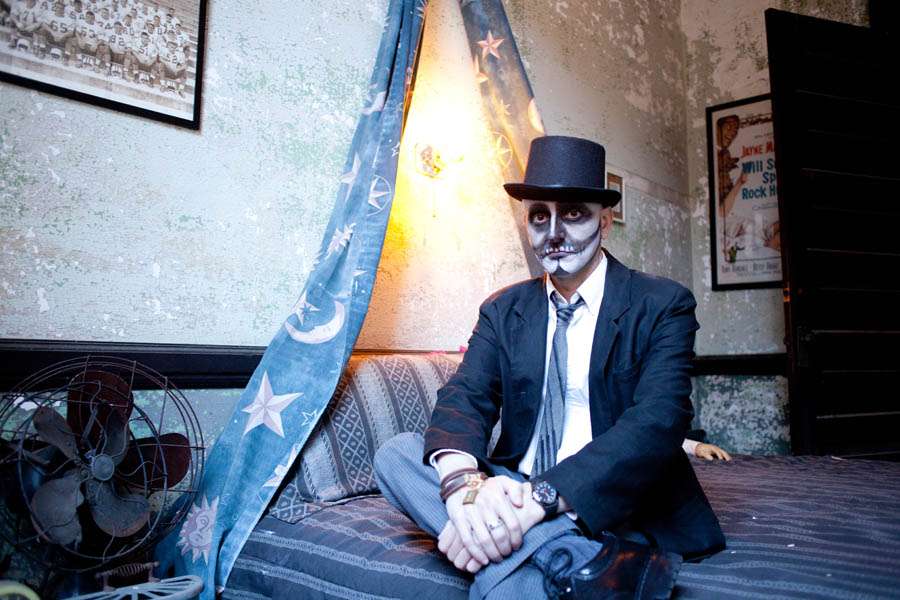 Thank you to Gina for sharing her shoot with us today.
Supporting Cast:
Photography Credit: Element of Photography
Location: The Harmony Club of Selma
Dresses: All About Weddings
Jewellery: Ex Voto Vintage
Make Up: Alex Tino, Allegra Benton Pruett, Gina Elizabeth Fonseca
Hair: Ashley Smith
Assistant: Robert-Justin Bing